Cool off this summer with these amazing Homemade Ice Cream Recipes…
---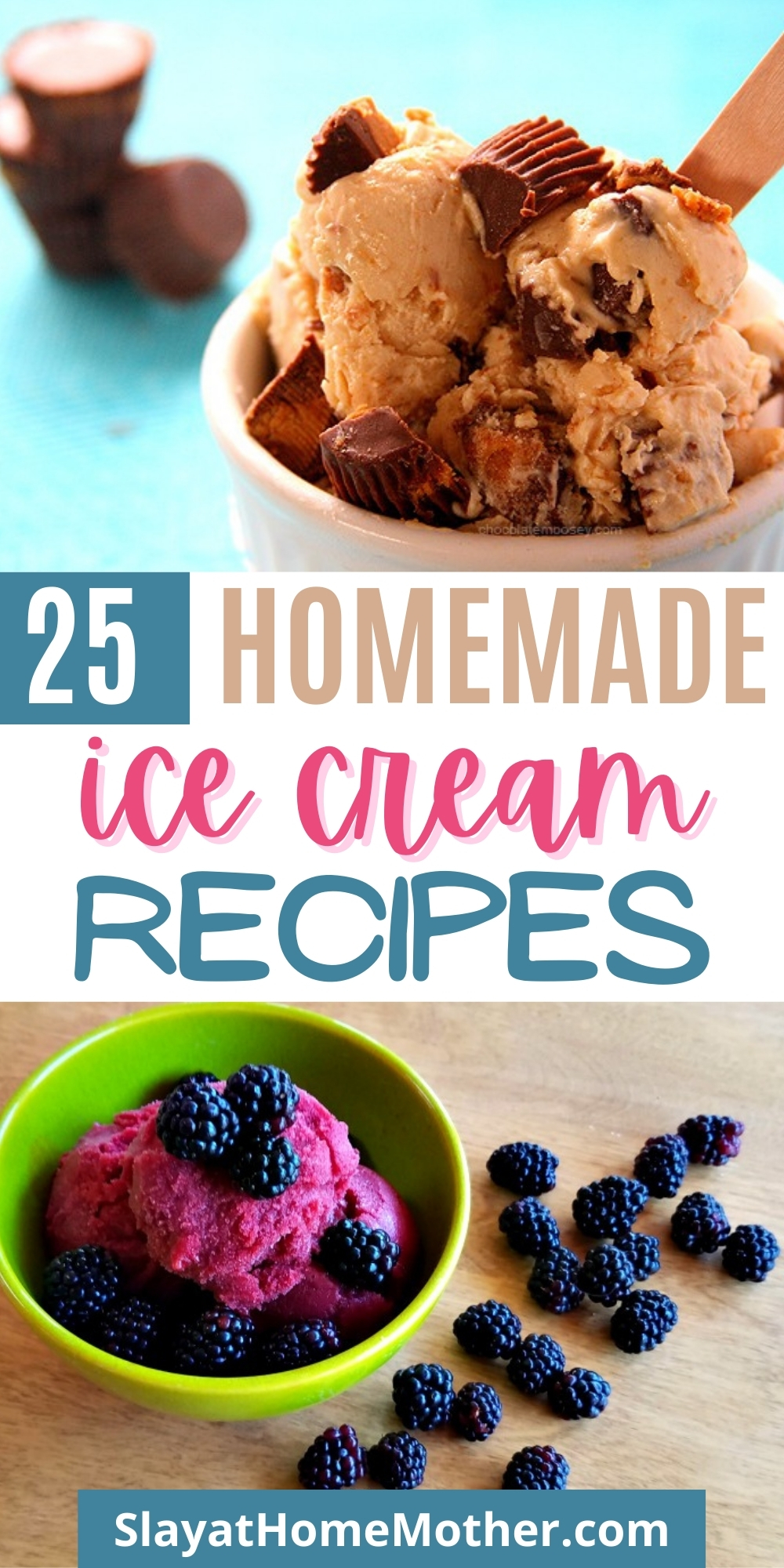 Homemade Ice Cream Recipes To Try This Summer
Summer is coming.
Any Game of Thrones fans here? I couldn't resist ;).
With summer right around the corner, I thought it was the perfect time to write a post dedicated to ice cream recipes!
I decided to grab an ice cream maker on Amazon this past week so I can start making some fresh sorbets and ice cream recipes with our kids at home.
Buuuuut then I realized – I've never done that before!
Inspired by my own recent late-night searches for homemade ice cream maker recipes, I thought this might be a post my readers would find helpful.
In this post, I've gathered 25 easy homemade sorbet recipes and ice cream recipes to try.
These recipes are full of flavor, are super easy to make, and can even be whipped up without the need for an ice cream maker!
*This post contains affiliate links, however, all opinions are my own, as always.
No-Churn Gluten-Free Vanilla Ice Cream
This no-churn vanilla ice cream recipe from It's Not Complicated is super easy to make at home, and is a classic!
Strawberry Basil Ice Cream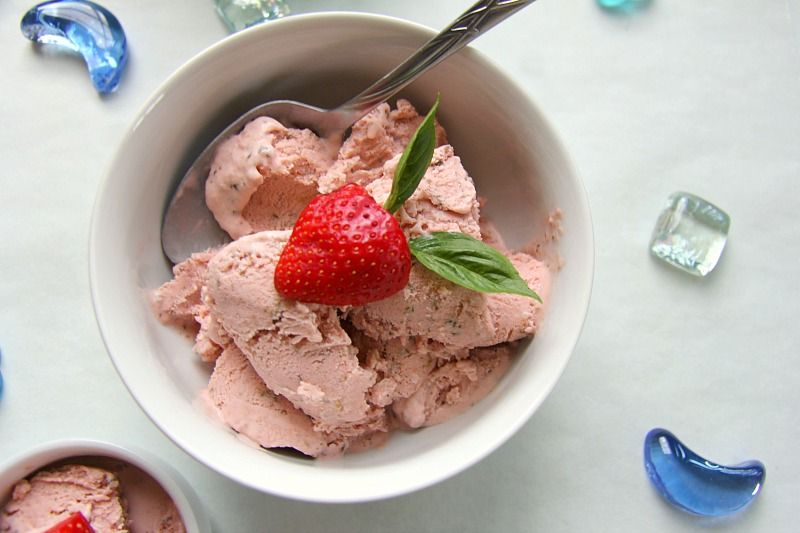 This strawberry basil ice cream recipe from Divalicious Recipes sounds so refreshing, doesn't it? Perfect for hot summer days!
Homemade Plum Ice Cream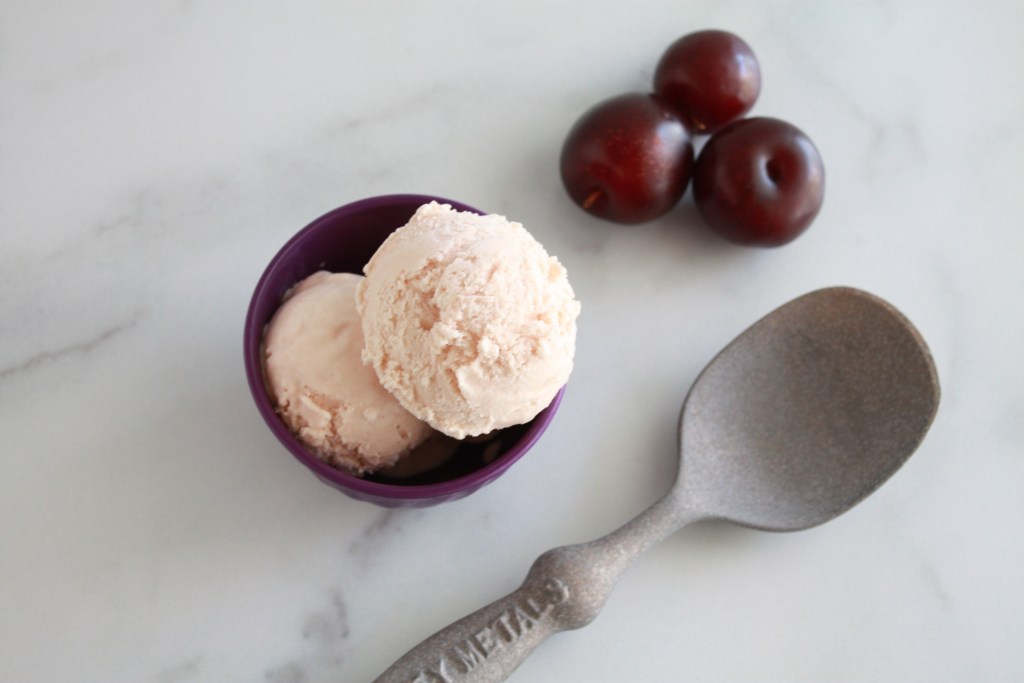 Love plums? Try this delicious plum ice cream recipe in your ice cream maker from The Short Order Cook.
Raspberry Gelato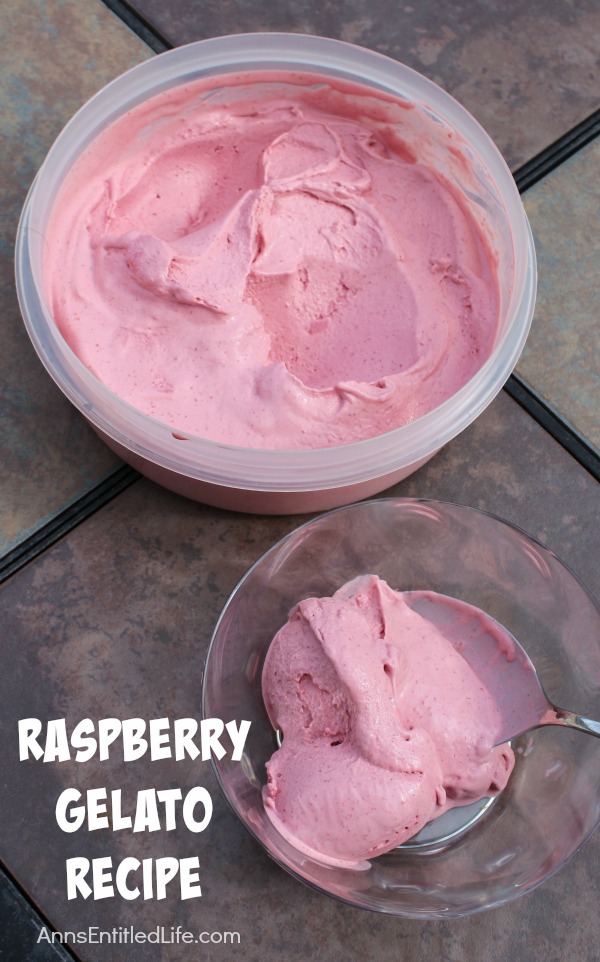 Gelato and raspberries? Yes, please! Try this recipe from Ann's Entitled Life.
Fudgy Chocolate Ice Cream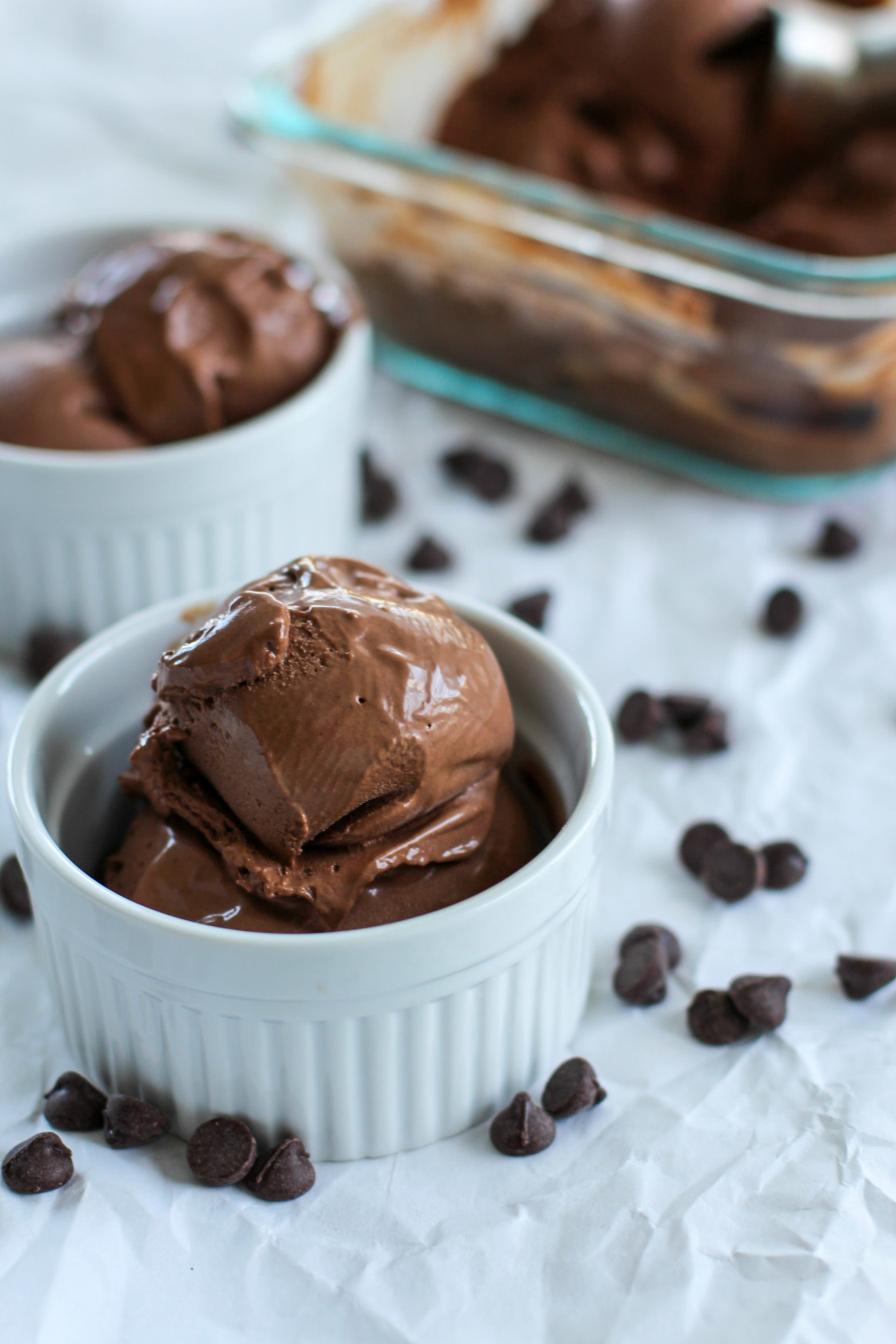 This keto-friendly homemade fudgy chocolate ice cream recipe from Wholesome Family Living will satisfy all of your chocolate cravings!
3-Ingredient Mason Jar Ice Cream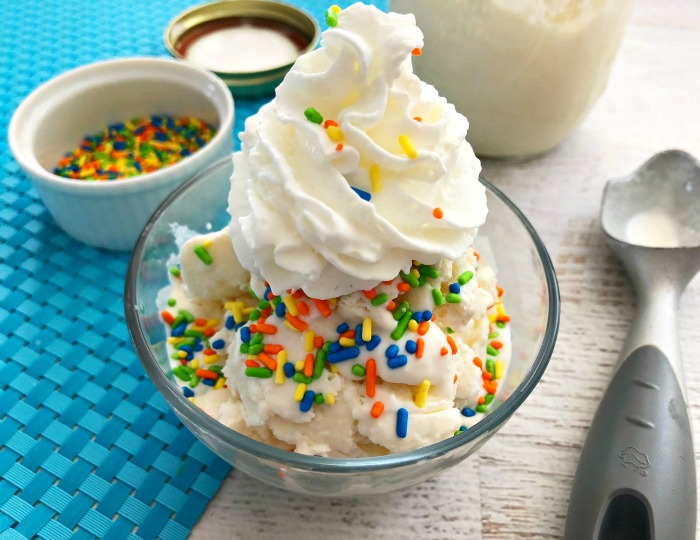 This homemade vanilla ice cream recipe calls for only three ingredients and can be mixed in a mason jar – I can't wait to try this one from Mason Jar Breakfast with our kids this summer!
Peanut Butter Banana Nice Cream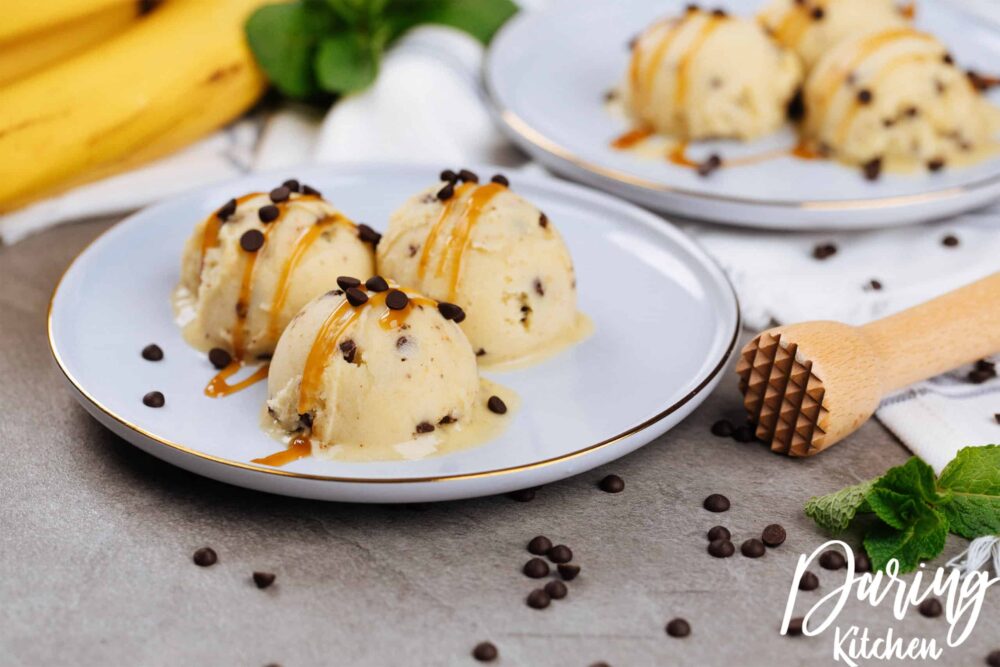 This vegan nice cream recipe from The Daring Kitchen is super easy to make, no ice cream maker required!
Strawberry Kiwi Lime Sorbet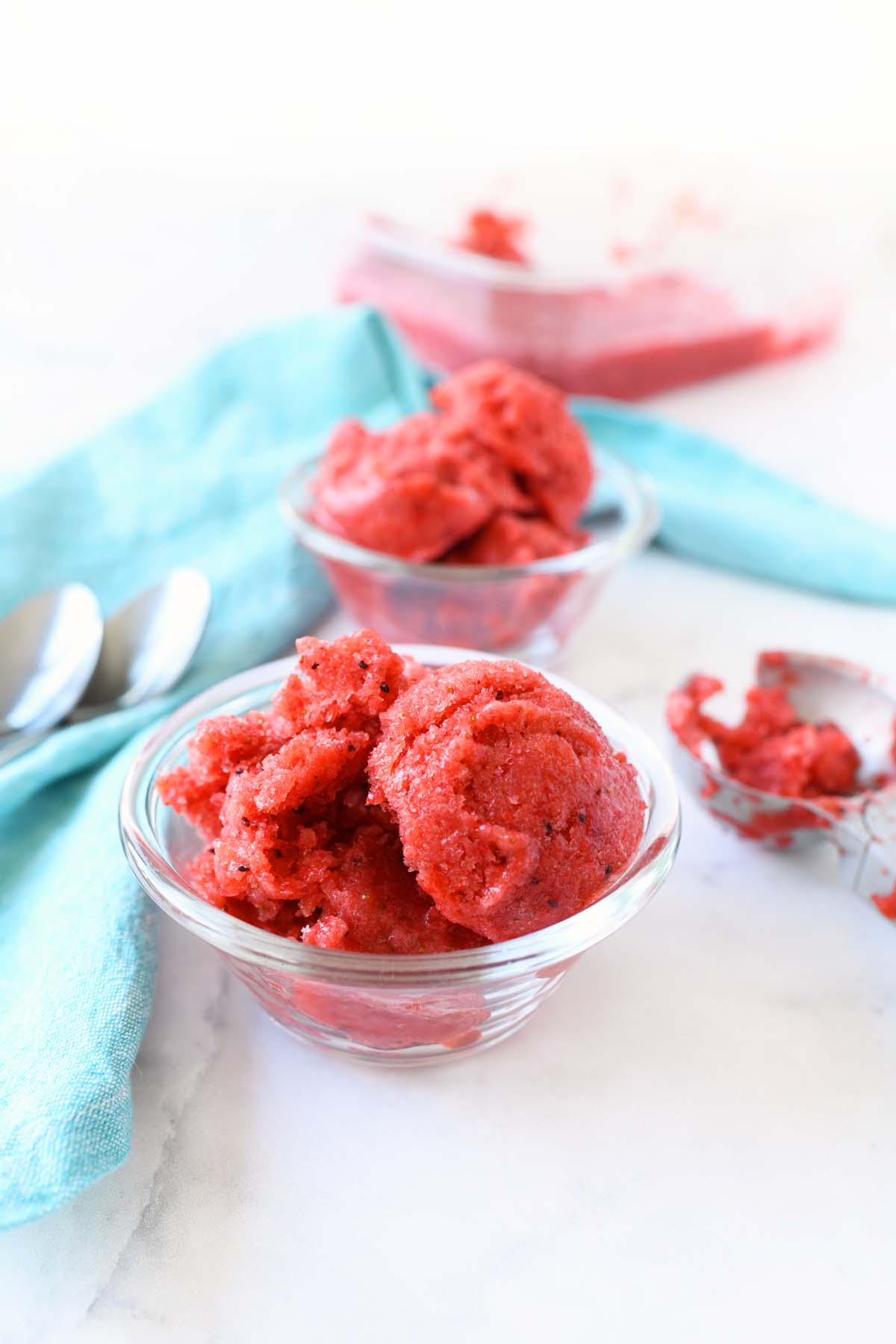 Make your own delicious homemade sorbet with strawberries, kiwi, and lime with this recipe from Savvy Saving Couple!
Keto Pistachio Ice Cream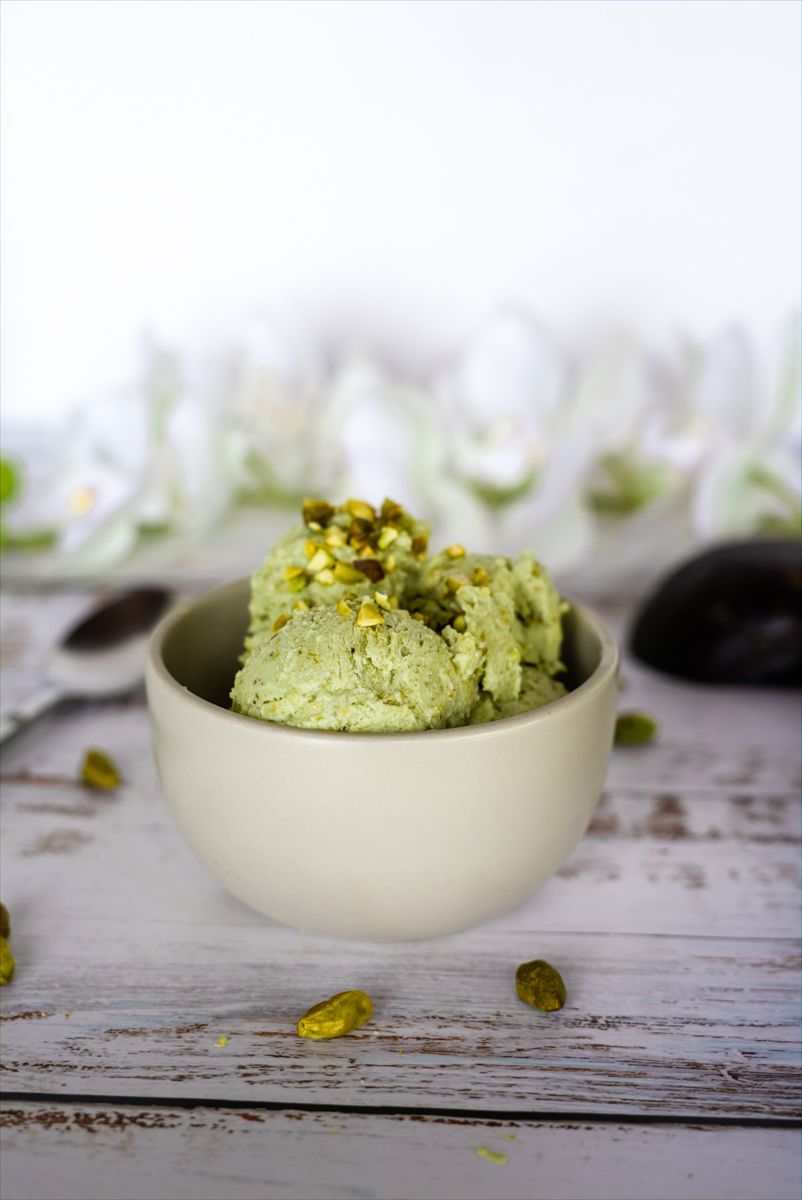 If you love pistachios, try this homemade pistachio ice cream recipe from Keto Vegetarian Recipes (keto-friendly recipe).
Homemade Blackberry Sorbet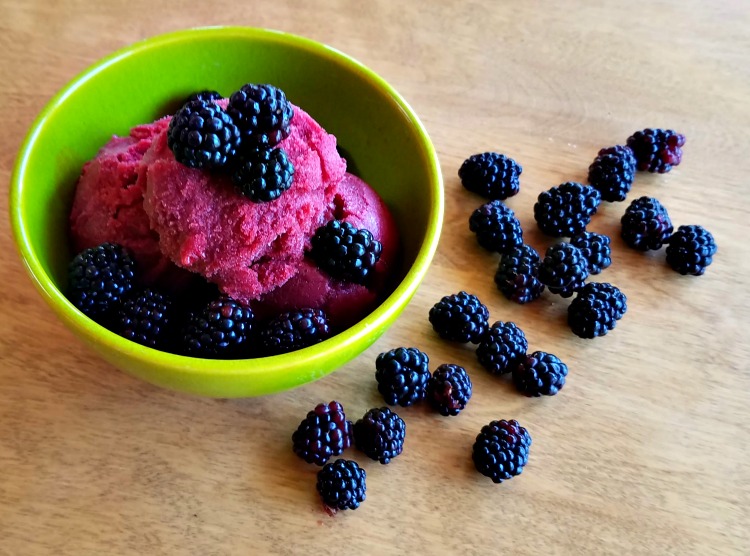 This blackberry sorbet recipe is perfect to pop in your ice cream maker this summer – click here to try this recipe from Books, Cooks, Looks.
Peanut Butter Cup Ice Cream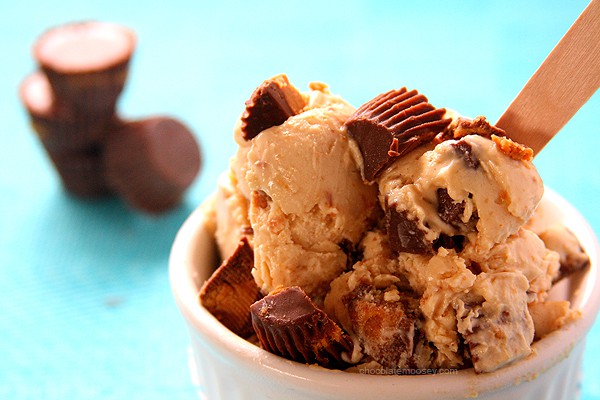 If you're a peanut butter cup fan, this homemade ice cream recipe from Chocolate Moosey is for you!
Strawberry Crumble Ice Cream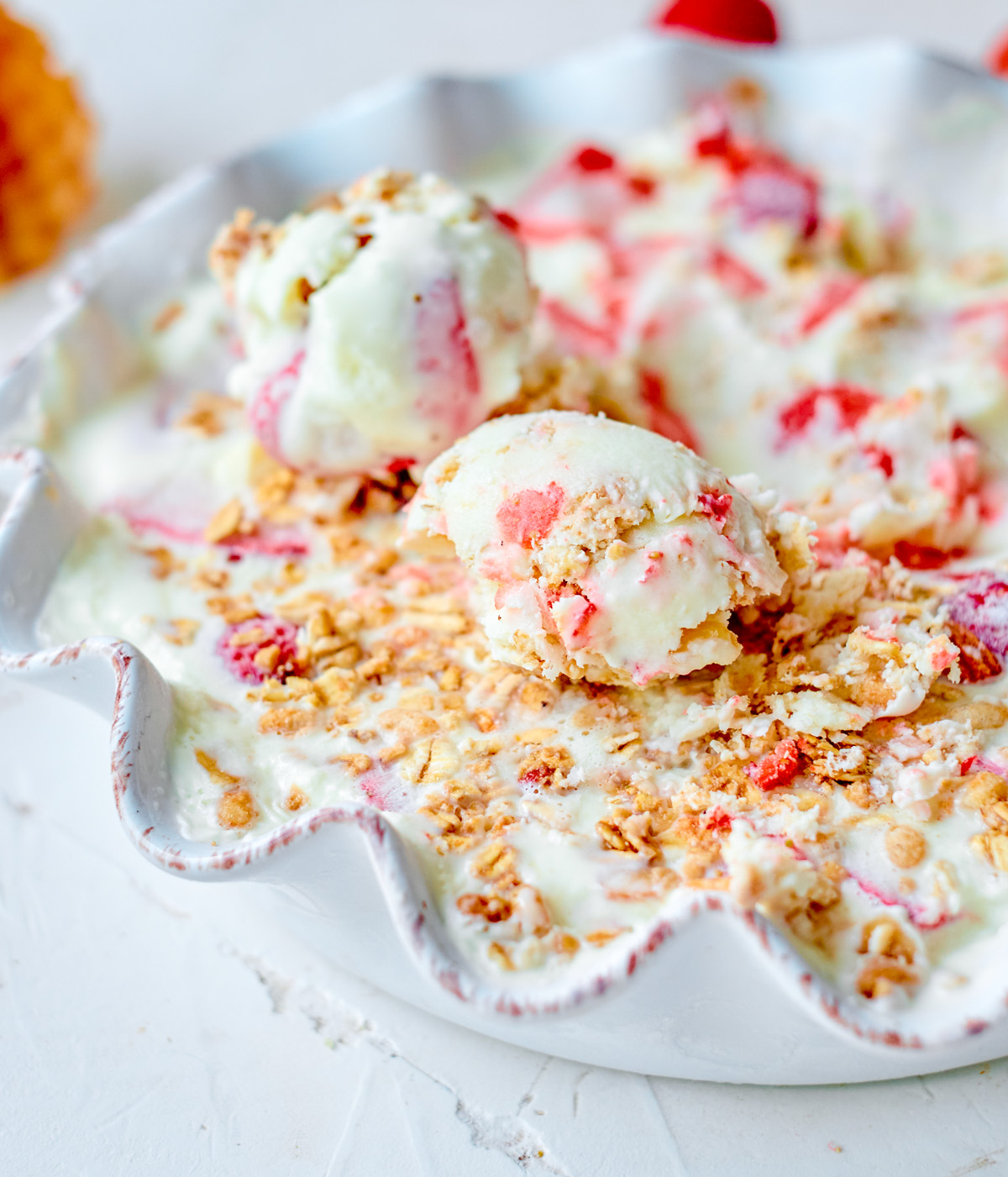 This easy strawberry crumble ice cream recipe from Powered By Mom look amazing, right?
Lemon Ice Cream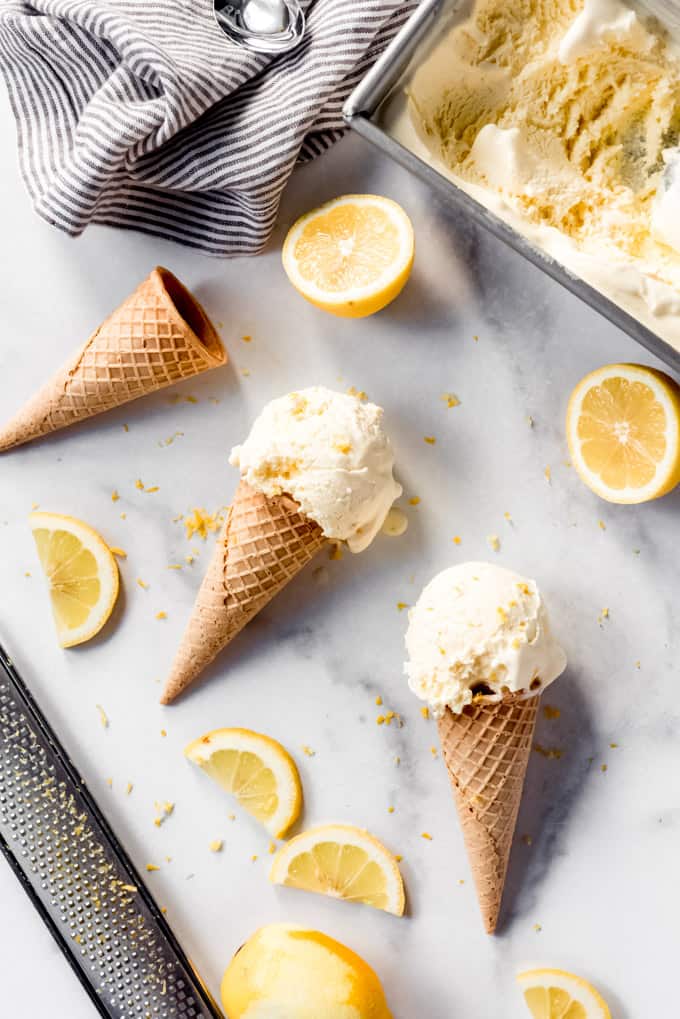 Lemon lovers unite!
This homemade lemon ice cream recipe from House Of Nash Eats is calling your naaaaaame!
Strawberry Lemonade Sorbet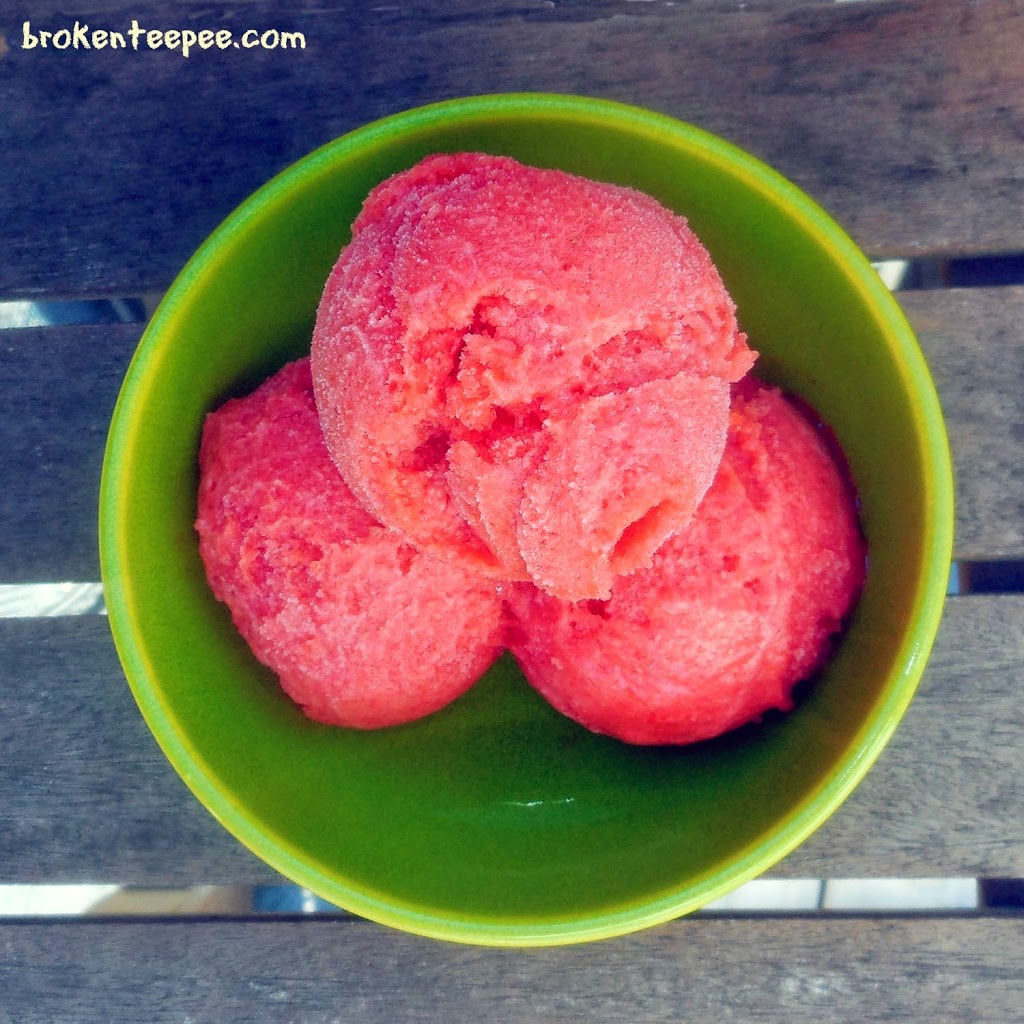 This strawberry lemonade sorbet recipe from Books, Cooks, Looks sounds so refreshing on a hot summer day!
Skinny Creamsicle Ice Cream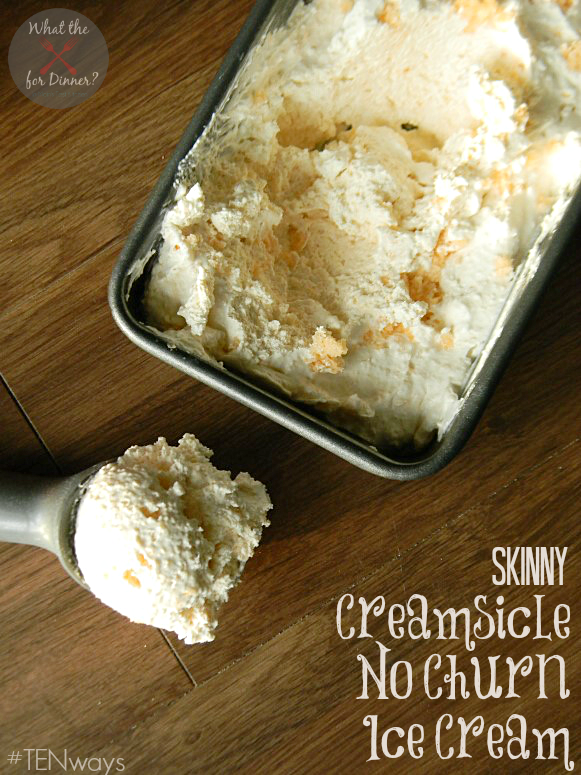 Grab some orange soda for this one! Make your own skinny creamsicle ice cream recipe from Mom's Test Kitchen.
Coconut Macadamia Nut Ice Cream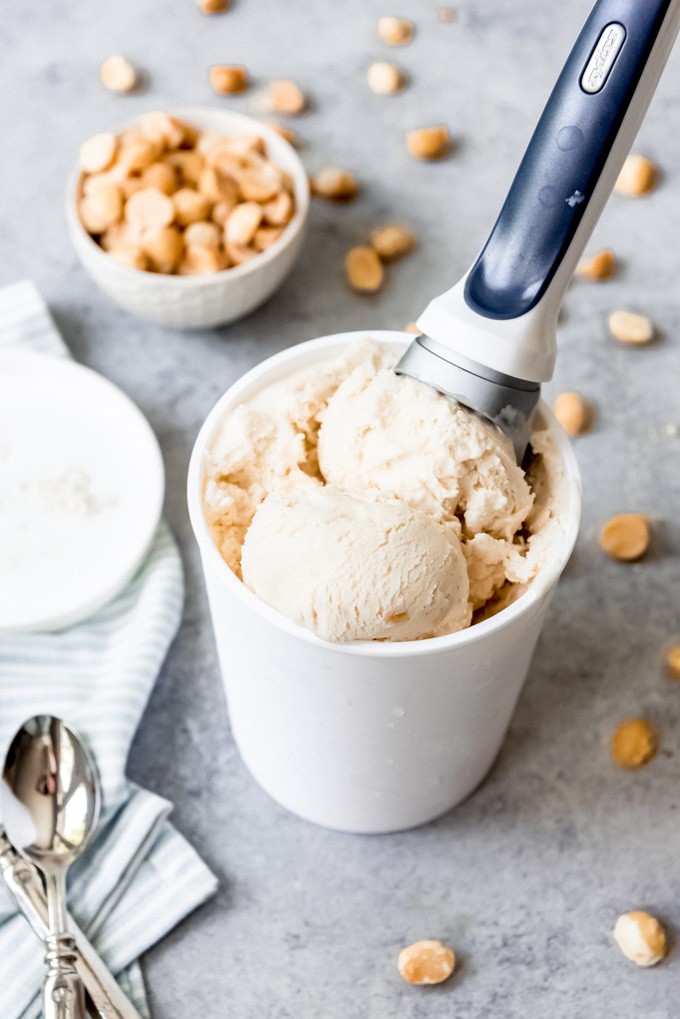 Perfect to try in your ice cream maker, this homemade coconut macadamia nut ice cream recipe from House Of Nash Eats sounds delicious!
Unicorn Ice Cream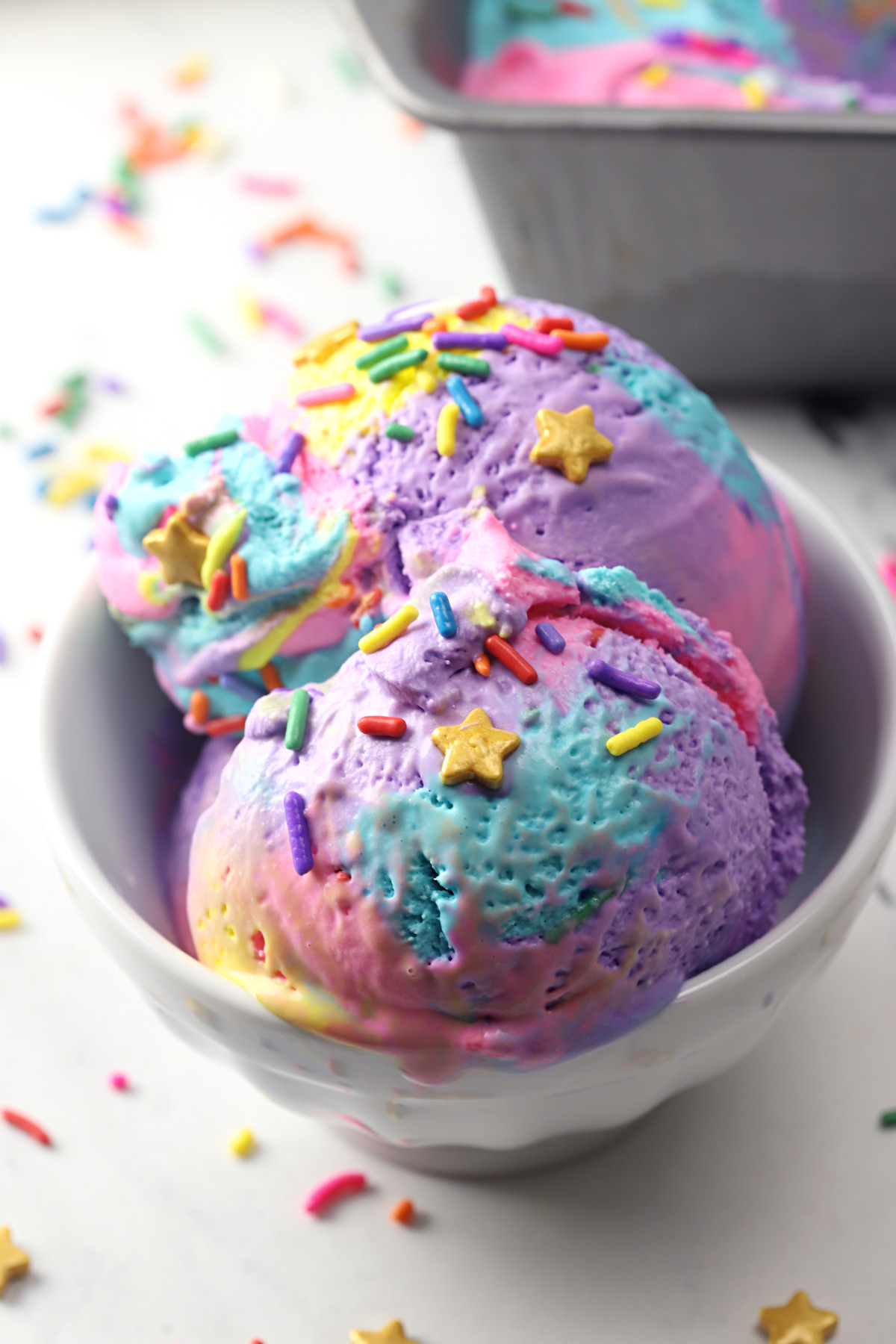 No ice cream maker required! Make this colorful unicorn ice cream recipe from The Toasty Kitchen with your kids and grandkids this summer.
Homemade Sorbet Recipe (So Many Flavors)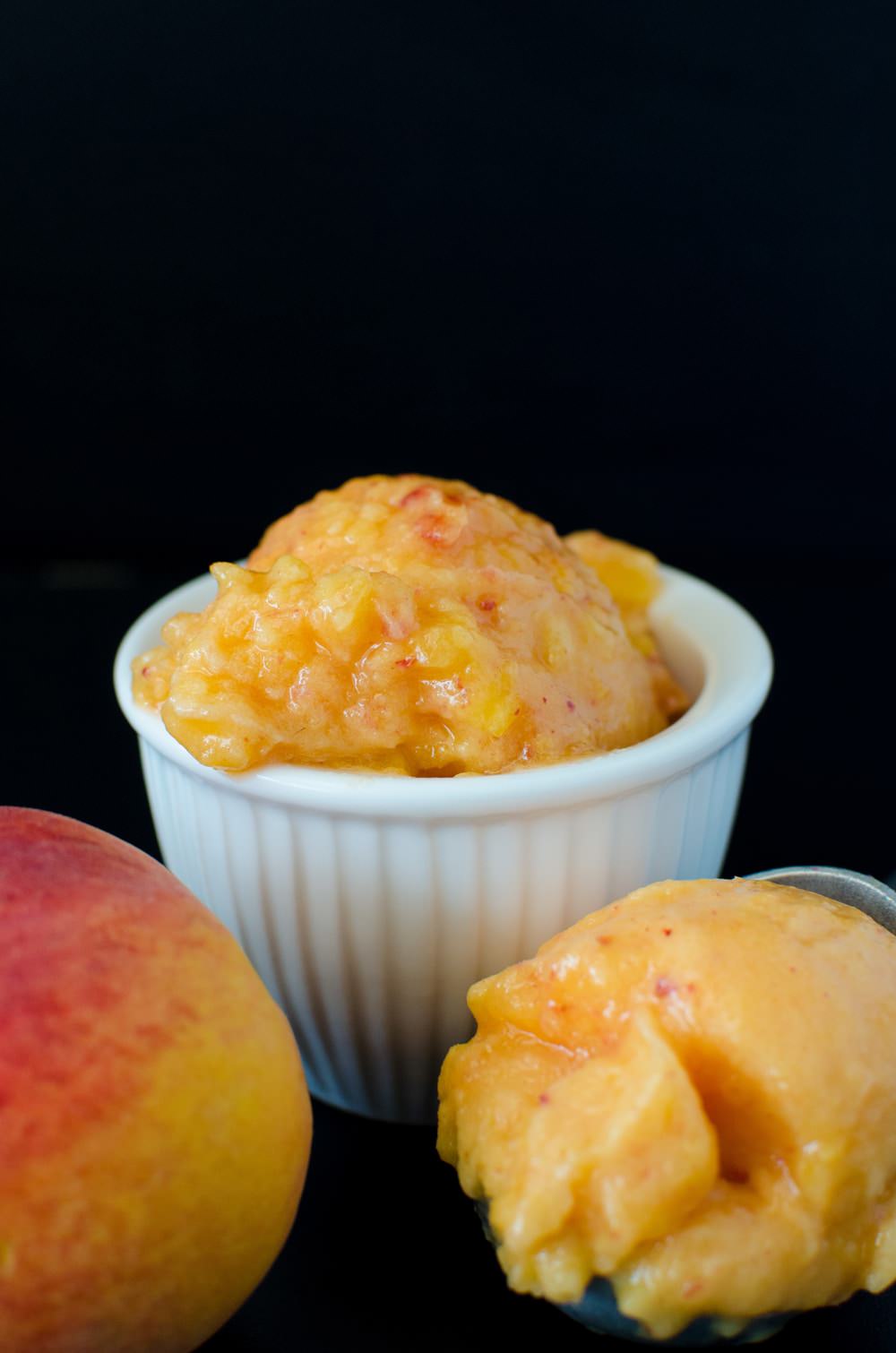 Learn how to make fresh sorbet with your fruit of choice with this easy sorbet recipe from The Flavor Bender.
Bubble Gum Ice Cream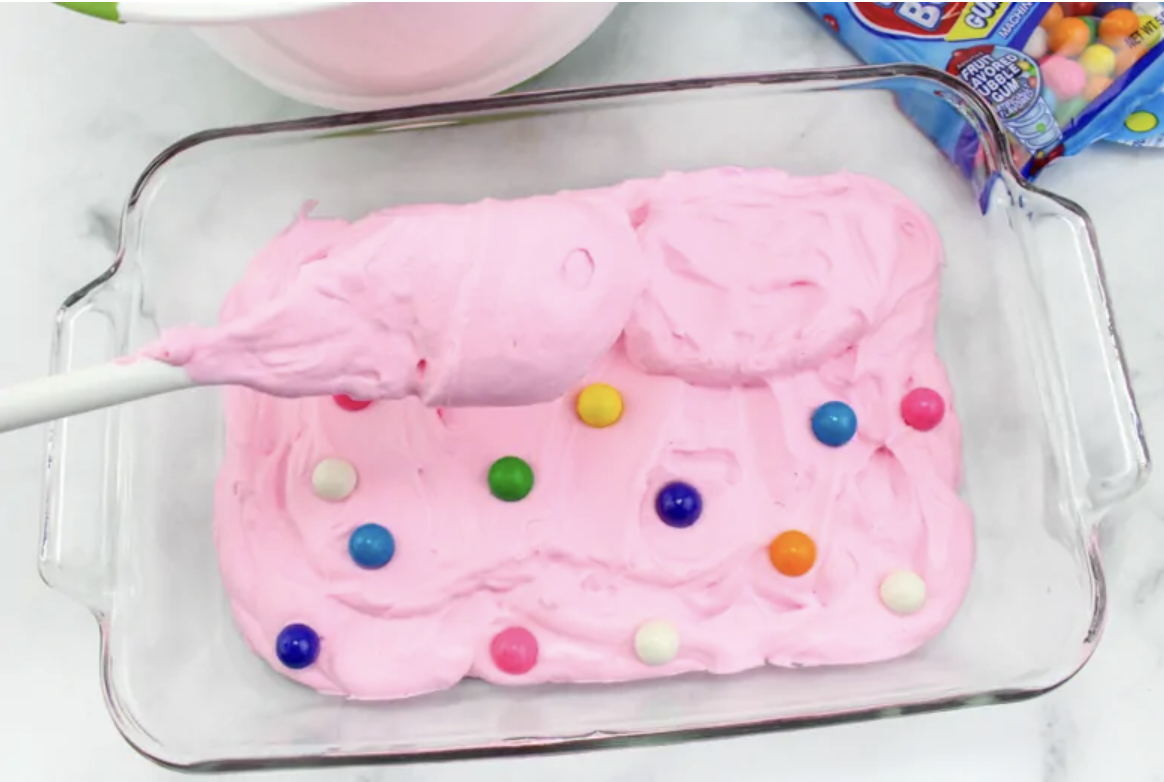 Doesn't this bubble gum ice cream recipe from Crayons And Cravings look amazing?!
Salted Caramel Ice Cream With Pecans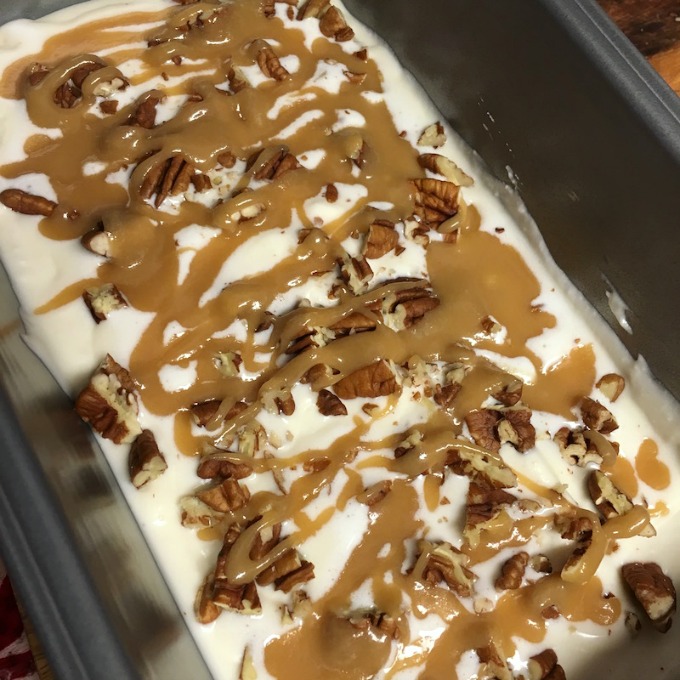 Make your own homemade salted caramel ice cream with pecans with this recipe from Greta's Day!
Papaya Mango Ice Cream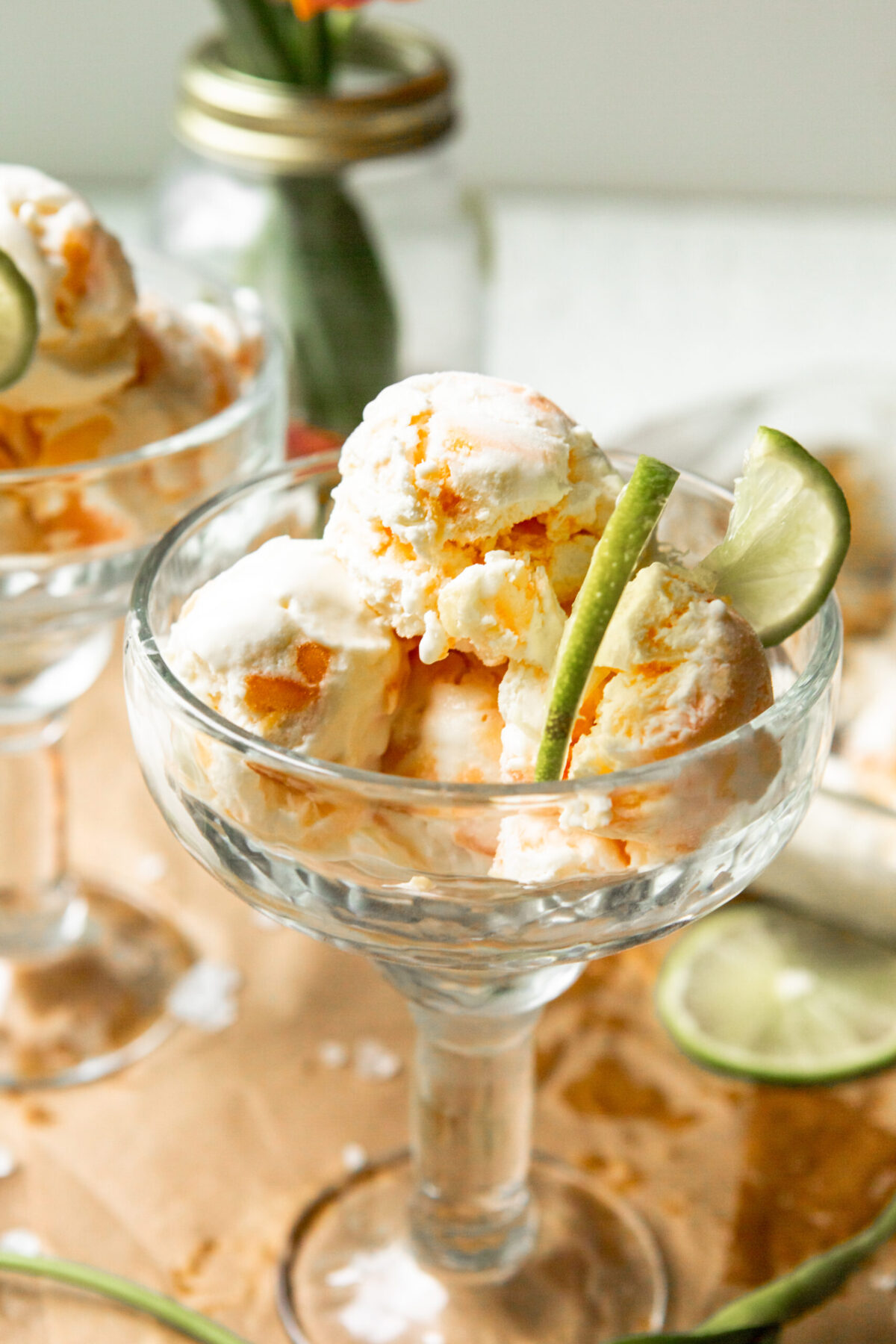 What could be more refreshing on a hot summer day than this delicious papaya mango ice cream recipe from Powered By Mom?
Homemade Chocolate Ice Cream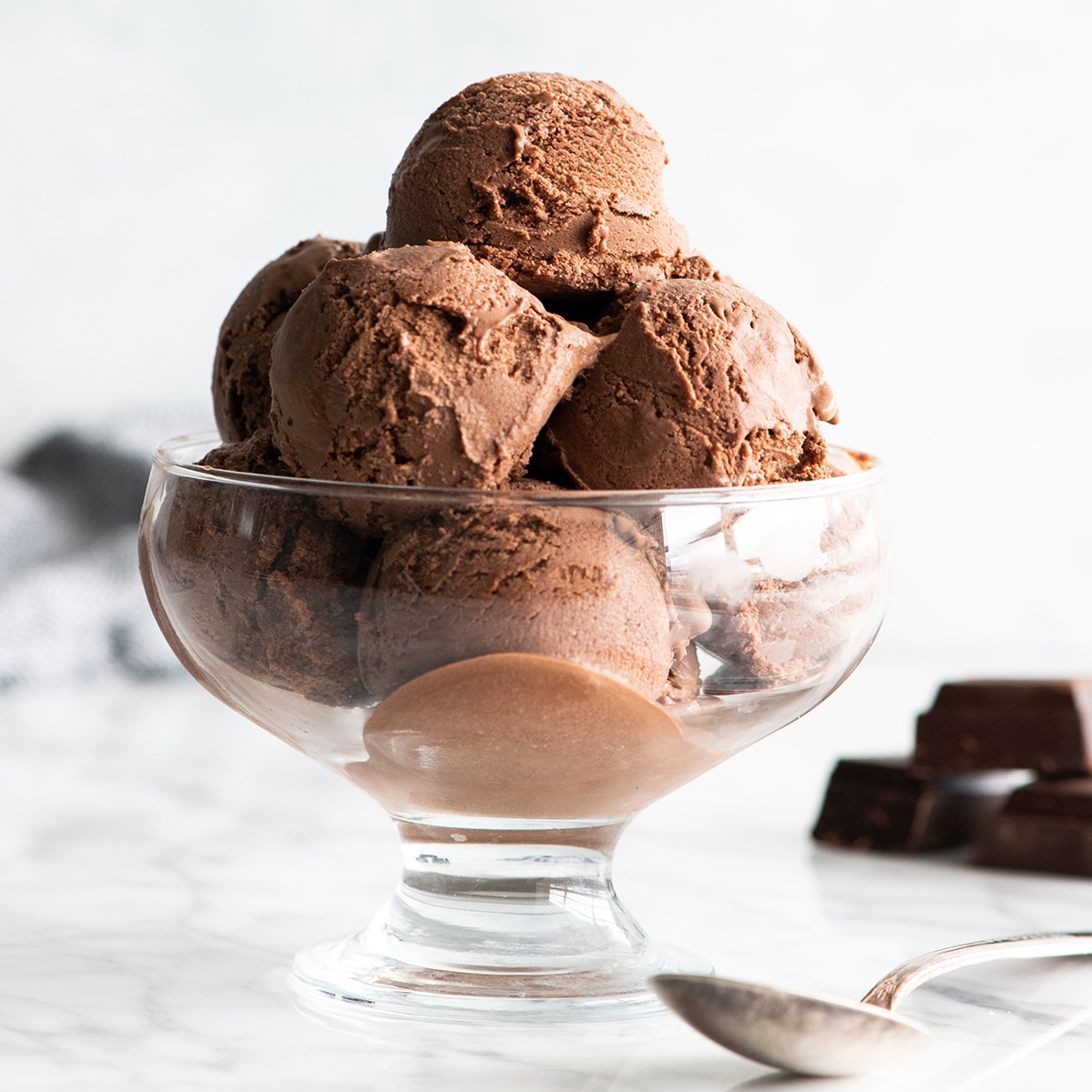 Chocolate lovers unite! This easy recipe from Joy Food Sunshine walks you through making your own homemade chocolate ice cream in your ice cream maker.
Galaxy Ice Cream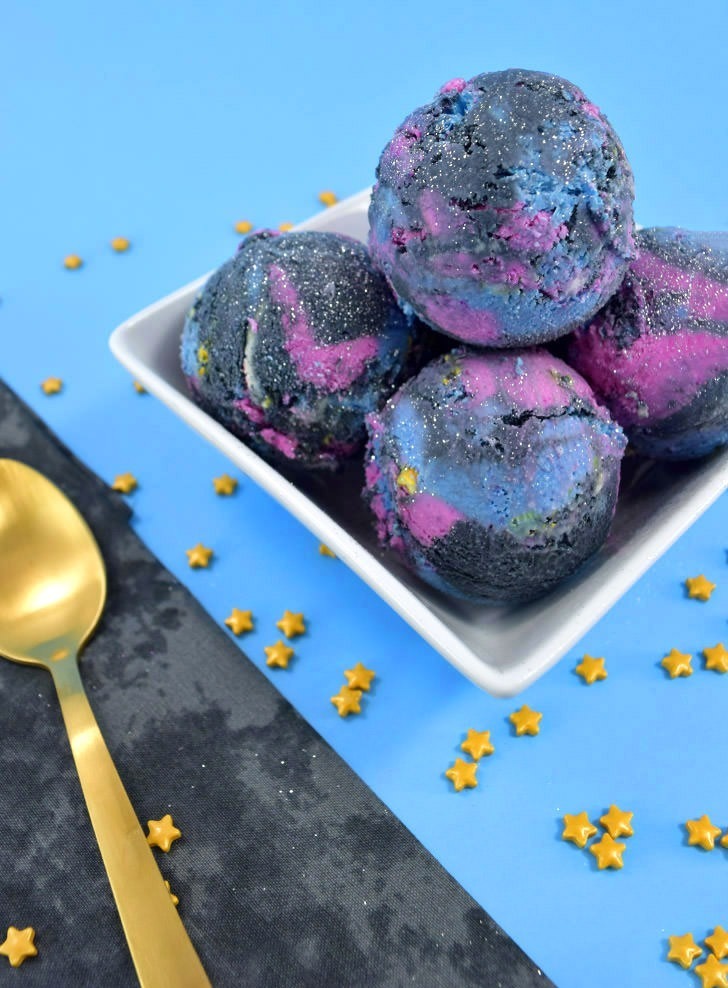 This colorful homemade galaxy ice cream recipe from Dream A Little Bigger is perfect to make with your kids and grandkids!
Cereal Milk Ice Cream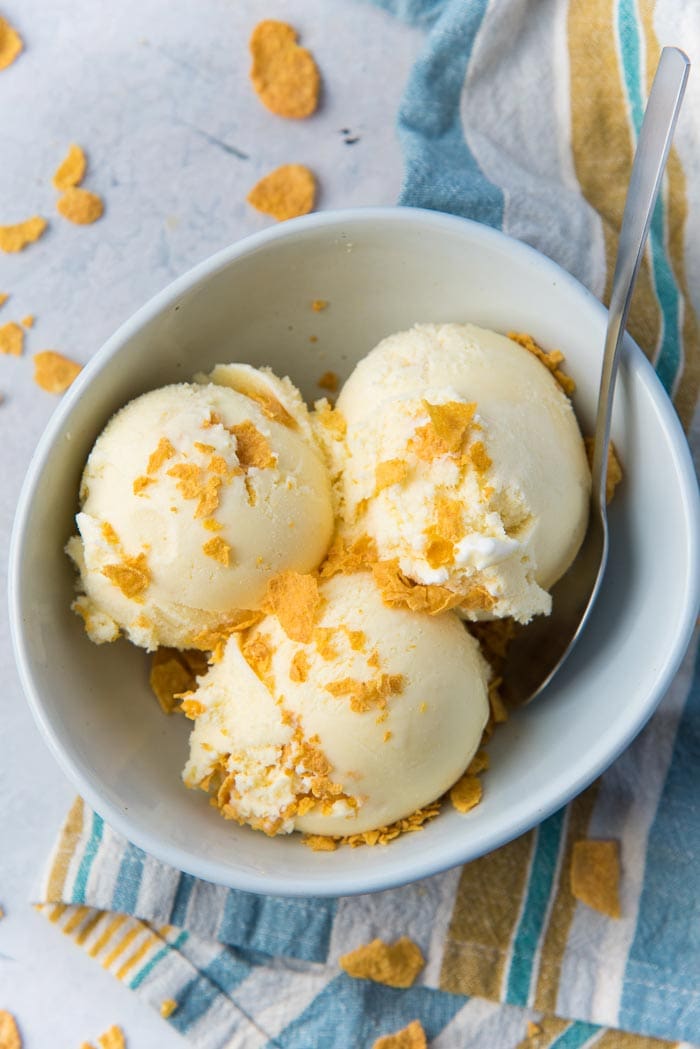 Sounds like the perfect breakfast ice cream to me! 😉 Make this delicious cereal milk ice cream from The Flavor Bender this summer.
Cherry Ice Cream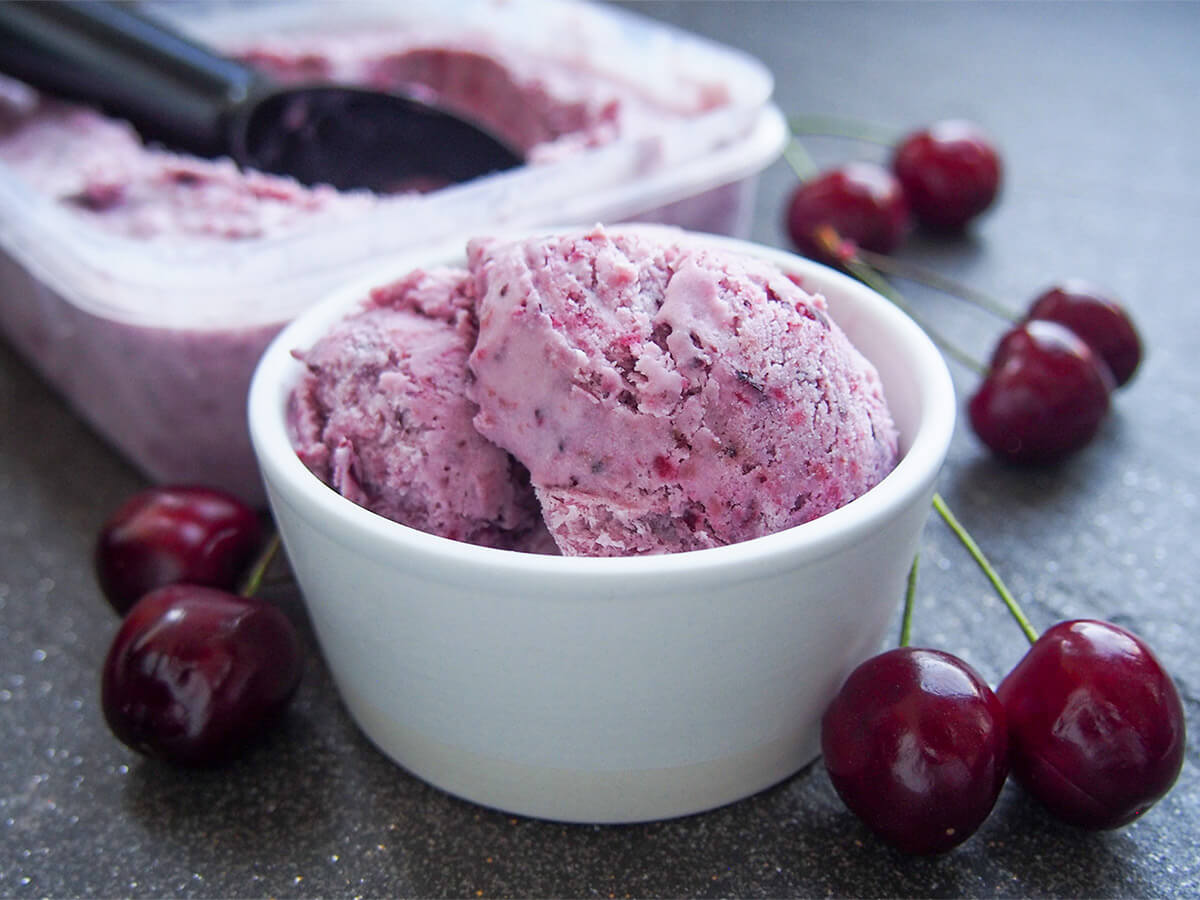 Delicious cherry ice cream recipe from Caroline's Cooking – I'll be trying this one soon, for sure!
---
Check out these other recipe posts:
What's your favorite ice cream recipe? Share with me in the comments below!