Free Printable Calendar, Letter of The Day, and Weather Chart printables to help make preschool homeschool mornings EASY!
---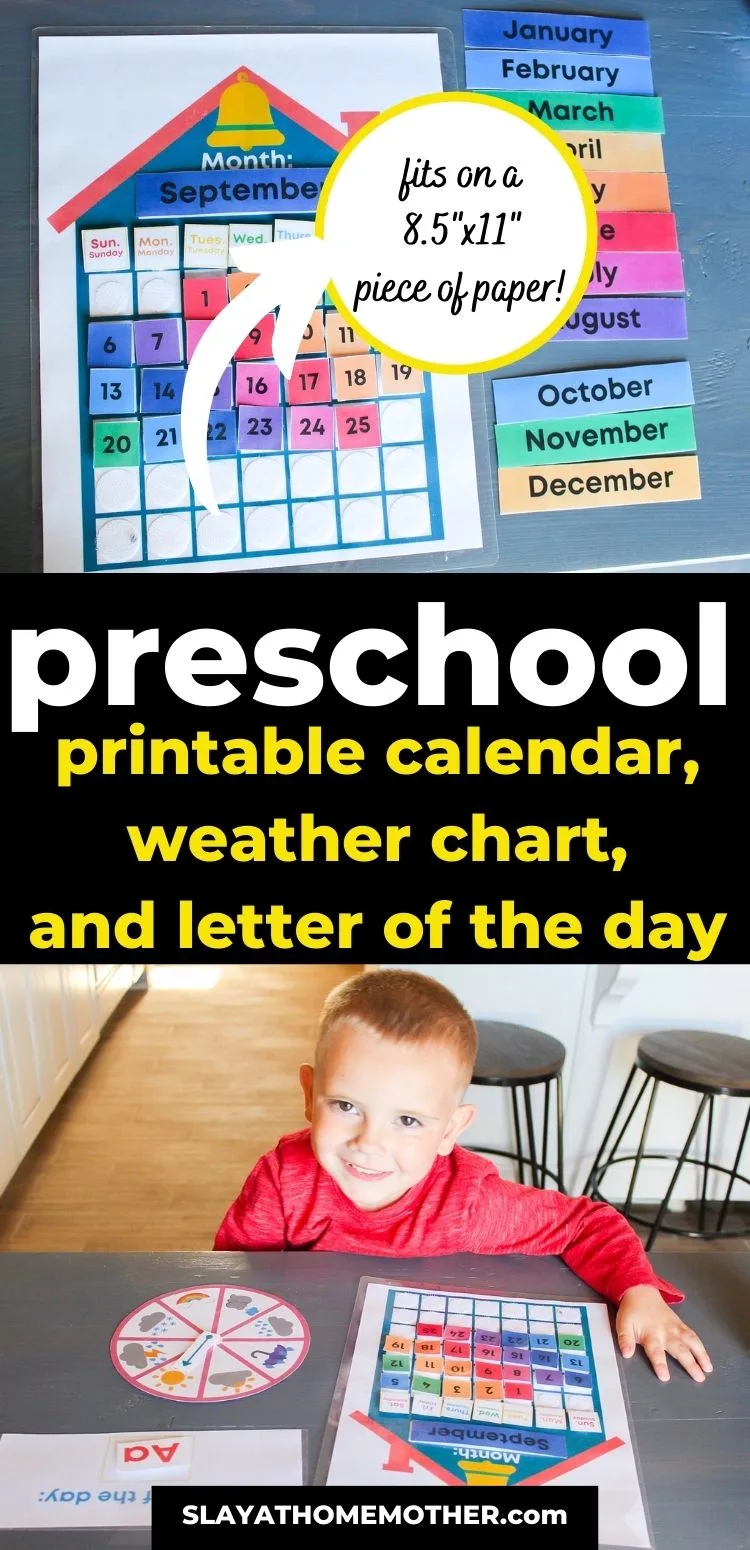 Hi there, friends!
I shared some DIY homeschool materials I whipped up this past week on my Instagram stories and asked you if it was something you'd like to see on my blog.
The answer was an overwhelming YES!
So, I'm featuring a short post with the free digital downloads for all of my homeschool moms and caregivers as my gift to you this school year.
I'm sure it won't be the only gift I give you guys this year, either, as I'm always giving you guys freebies when I can!
As I've shared before, we are going to be sending our oldest son to school (this was a very difficult decision for us), and homeschooling our middle child for preschool.
With mask requirements, we don't feel he would be able to abide by or handle our state's current guidelines very well.
But I'm actually really excited to help teach him important fundamentals like his letters and numbers.
One thing I picked up from his previous preschool (last year, before we moved) was a daily morning calendar and weather chart they referred to first thing in the morning.
I actually looked at some preschool pocket calendars on Amazon that I was going to order, but for whatever reason, it wasn't going to arrive for an entire month!
Plus, the ones I wanted were HUGE. They would take up so much wall space in our smaller dining area, and I was really hoping for something small enough to fit in our homeschool binder.
So…I did what I do best in these situations, and created my own.
I created a morning calendar with the month, days of the week, and 31 days and printed it out with my color printer.
Then, I dusted off my laminator that's been in hibernation this summer and laminated the sheets, cutting out the shapes.
*This post contains affiliate links, however, all opinions are my own, as always.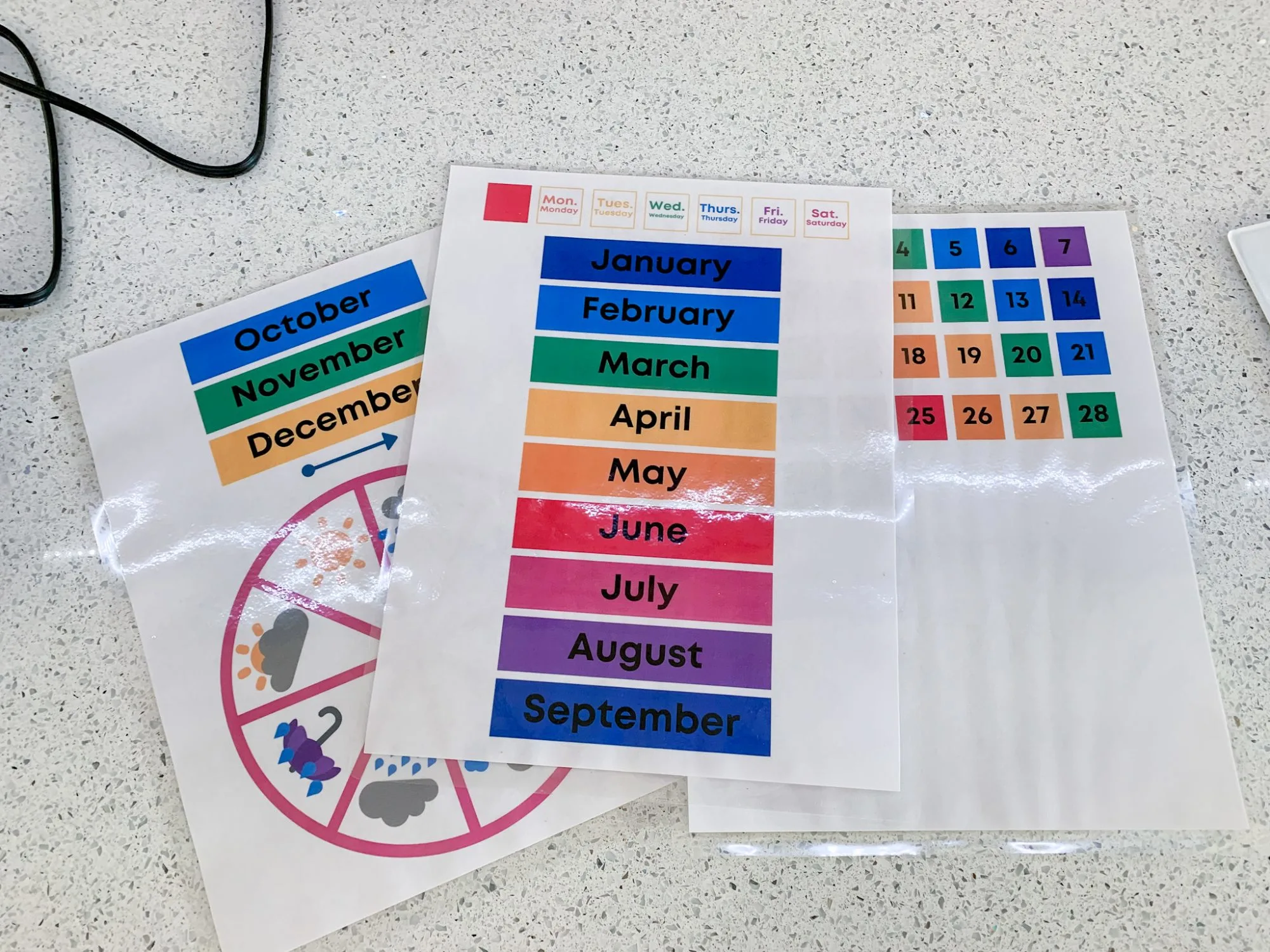 For the letters, numbers, months, and other extras, I attached some hook and loop dots to the underside so they could easily fix to the sheet.
Here is a huge value pack of 100 dots I got on Amazon that fits these sheets and shapes perfectly!
Then, because my laminator was out and all warmed up, I decided to make something for our letter of the day and the weather.
Here are the Letter of the Day and Monthly Calendar printables…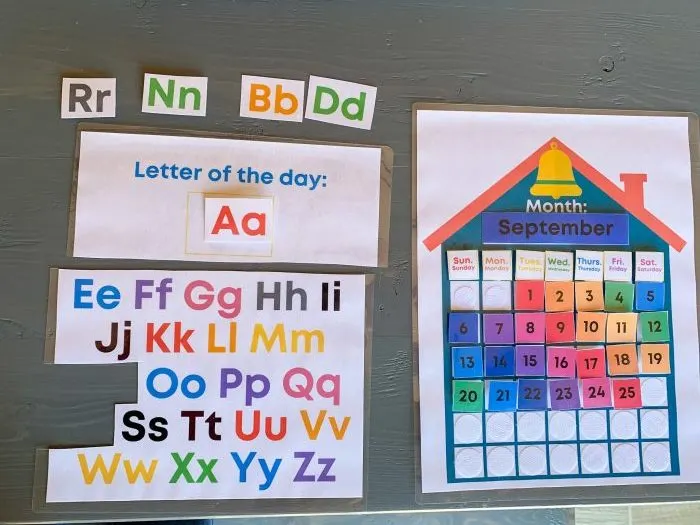 You May Also Like: 13 Easy Back To School Tips That Save Time And Keep Your Family Organized
My Letter of the day sheet isn't very fancy – but it works!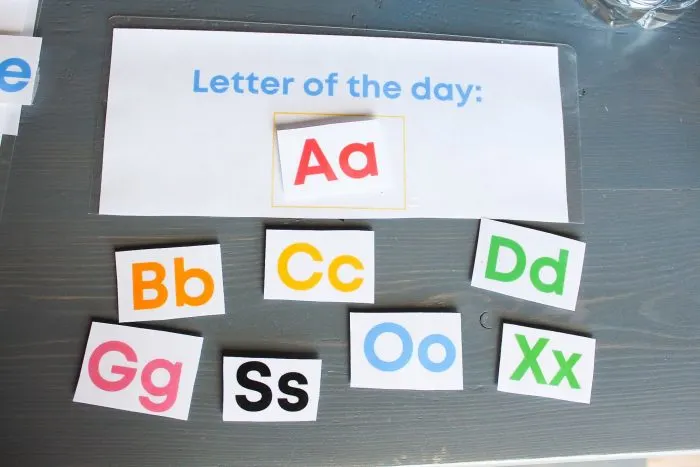 Here is the Weather Chart I created, with a separate arrow that has a hook and loop dot to attach to the middle.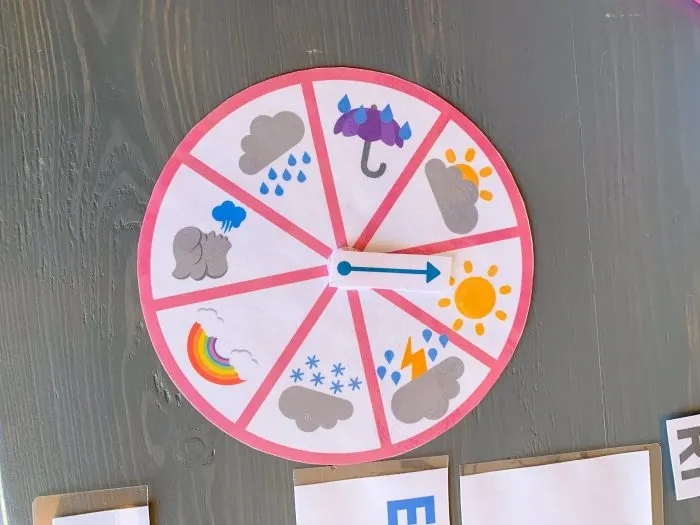 Your child can point the arrow to what the weather is like that day and attach it to the velcro dot in the middle.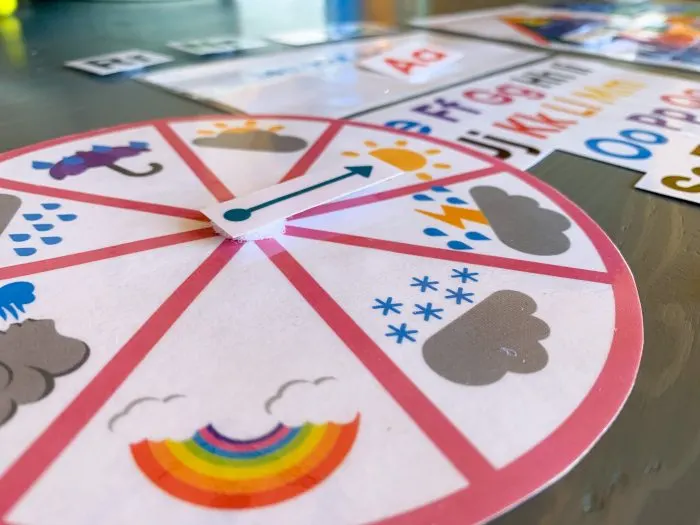 This free printable calendar is great for preschool students and helps them better understand dates, days of the week, and counting with numbers.
We also talk about the season we are in, and I let our preschooler Jaxson attach the numbers.
Related: 100+ Back To School Kids Lunch Ideas
Here you can see how I have the hook and loop dots attached to the back of the calendar months – simple and easy!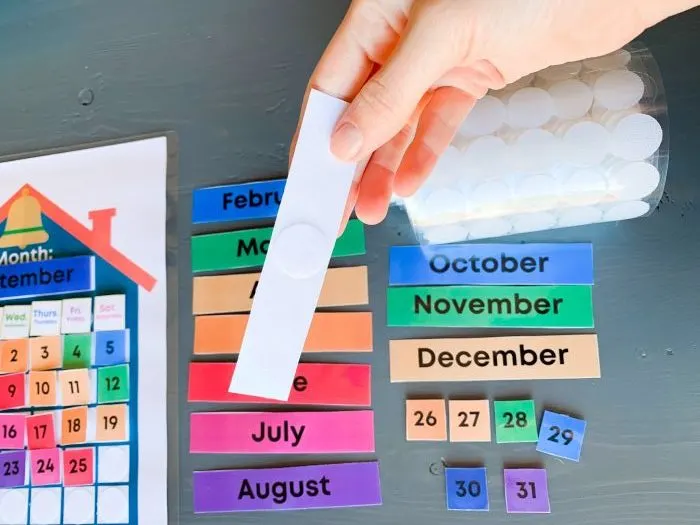 Also, I've mentioned in my Instagram stories before, but we are currently using two curriculums this school year for preschool:
Playing Preschool
These two curriculums go together so well, and offer great activities, book suggestions, schedules, and resources for us parents so we are never scrambling for what the heck to do or what to focus on!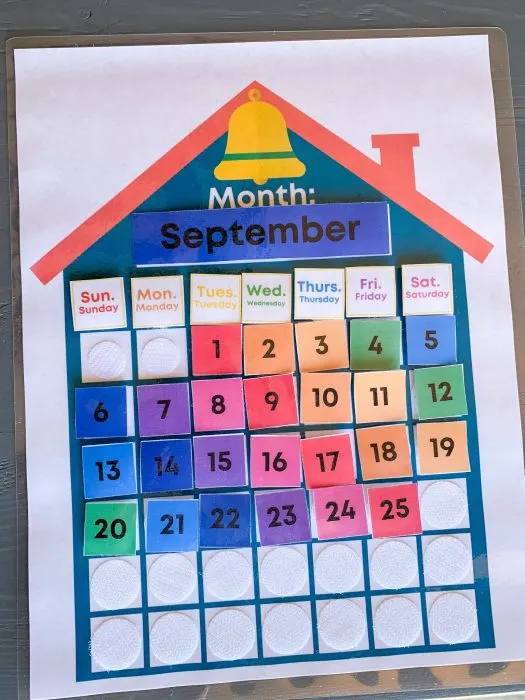 If you are interested in these three free homeschool printables, be sure to sign up for my weekly newsletter below and the free PDF download will be sent directly to your e-mail!
I love being able to share these free downloads with you guys, and I will be sending you more free homeschool downloads as I release them this year.
I've even included a free bus image you can download and write drop-off/pick-up times for your child and stick to the fridge with a magnet if they happen to be riding the bus this year. 😉
You can either write the drop-off and pick-up times in sharpie on the bus and then laminate it, or you can laminate the bus image and then write the times on it with a dry-erase marker.
---
Do you talk about the days of the week/month, weather, or have a letter of the day you focus on while homeschooling your child?
Let me know in the comments below!
*Post originally published