Experience Petoskey, Michigan with us as we look back on our recent vacation…
---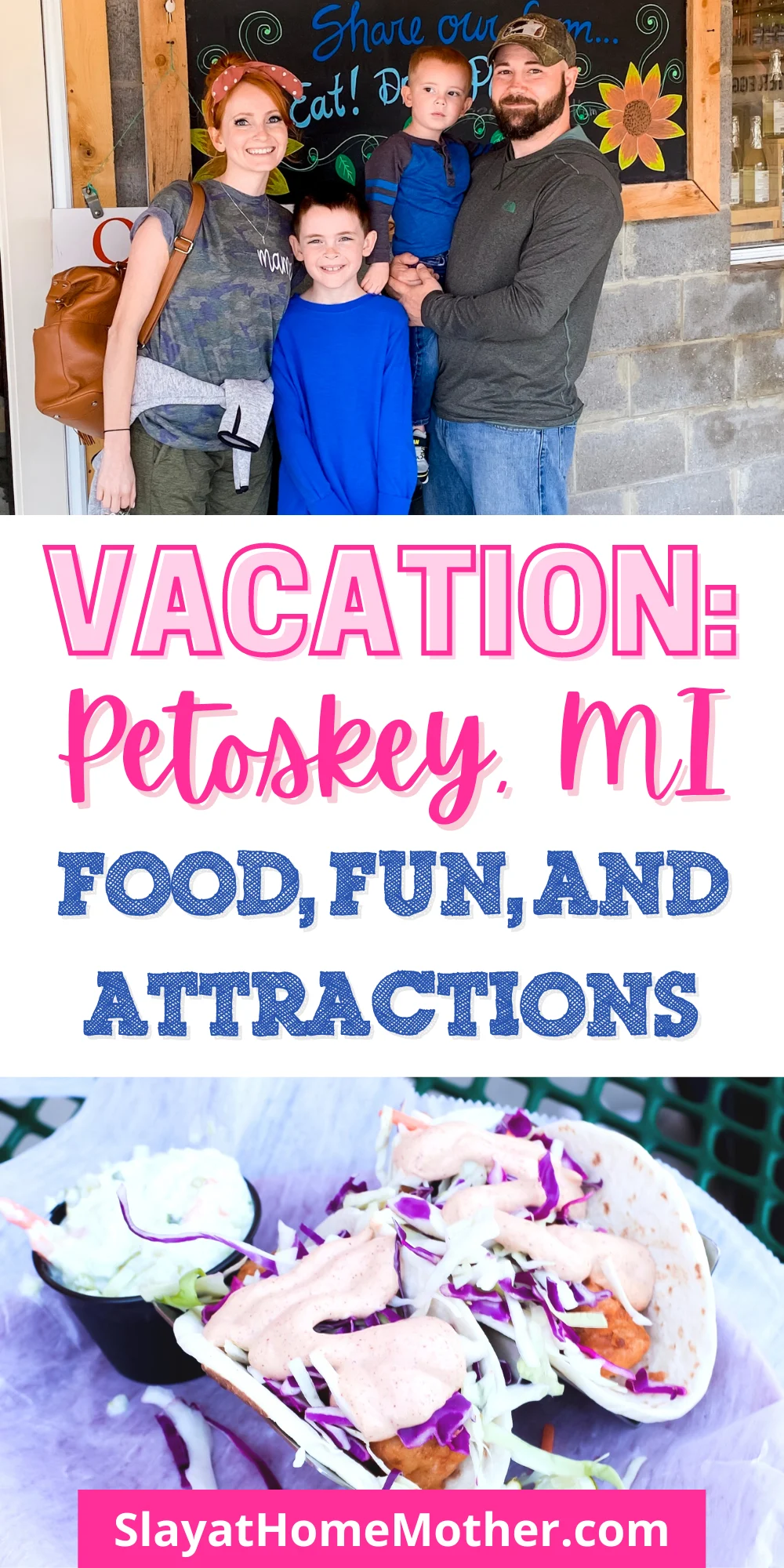 Hi friends!
Today, I'm sharing our recent trip and adventures in the Petoskey Area of Michigan here on the blog.
If you're already following me on Instagram, then you got to see our trip first hand as we experienced it through my Instagram stories!
We spent Memorial Day weekend in Petoskey, MI, and some of its surrounding cities – we ate, we drank, we played and we explored! From dusk 'till dawn, we were out and about having a blast.
Without further ado, here are some of the many adventures we had while visiting the beautiful Petoskey Area in Michigan…
This post is in partnership with Petoskey, MI and Travel Mindset, and all thoughts and opinions are my own, as always.
Walking And Eating In Downtown Petoskey
We drove up to Petoskey after my oldest son, Max's, half-day of school on Friday, which landed us in the beautiful town right around dinner time.
After checking into our hotel, we walked along the streets of Petoskey and found a local pub, Pour, where we could eat.
With more than 50 different types of wine and more than 170 different spirits, Pour was the perfect place to relax and unwind after a long drive up.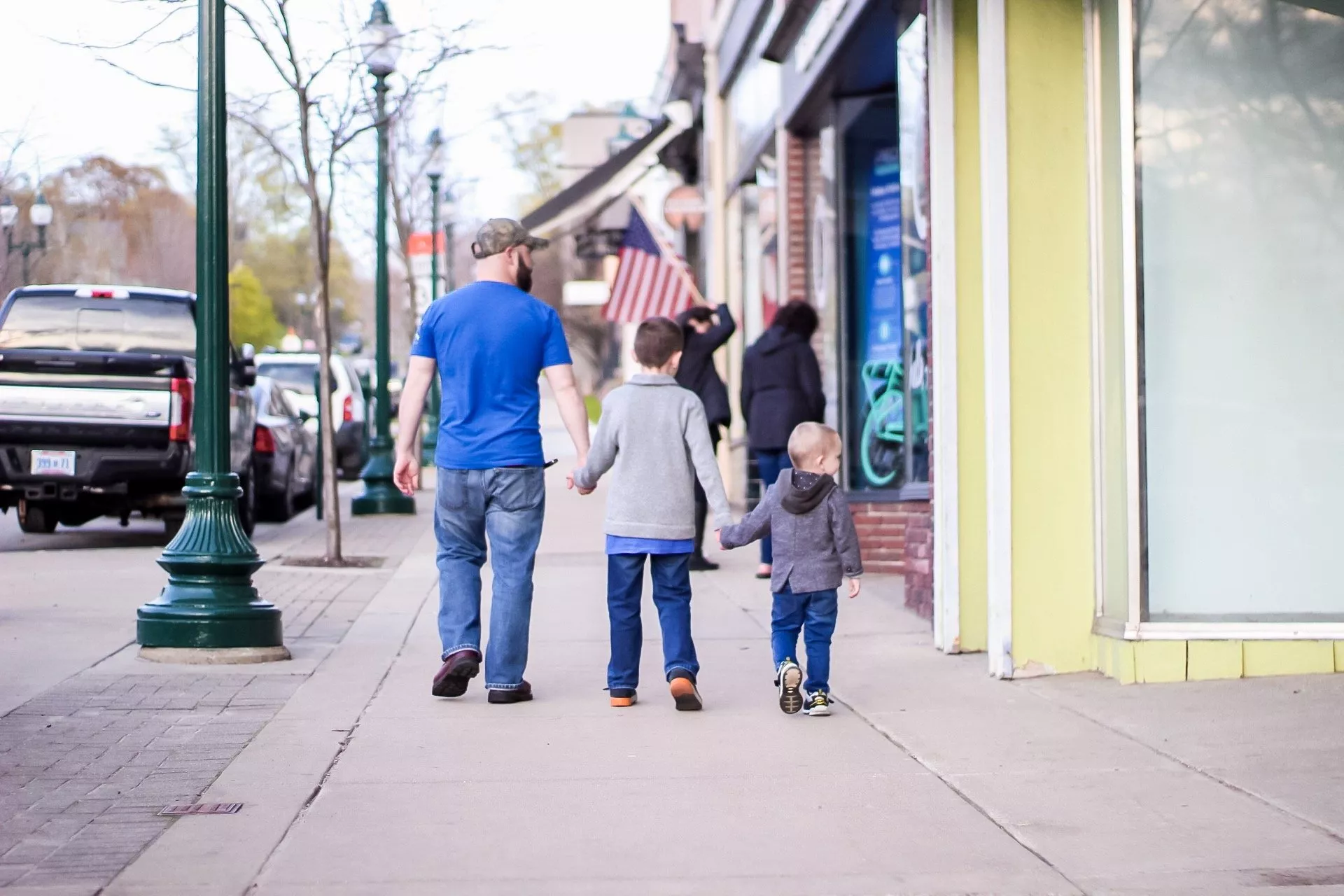 Downtown Petoskey is a gorgeous place to walk around, shop, and explore with the family.
We loved seeing the little shops, bakeries, stores, and restaurants within walking distance!
Dinner At Pour Kitchen & Bar (Petoskey, MI)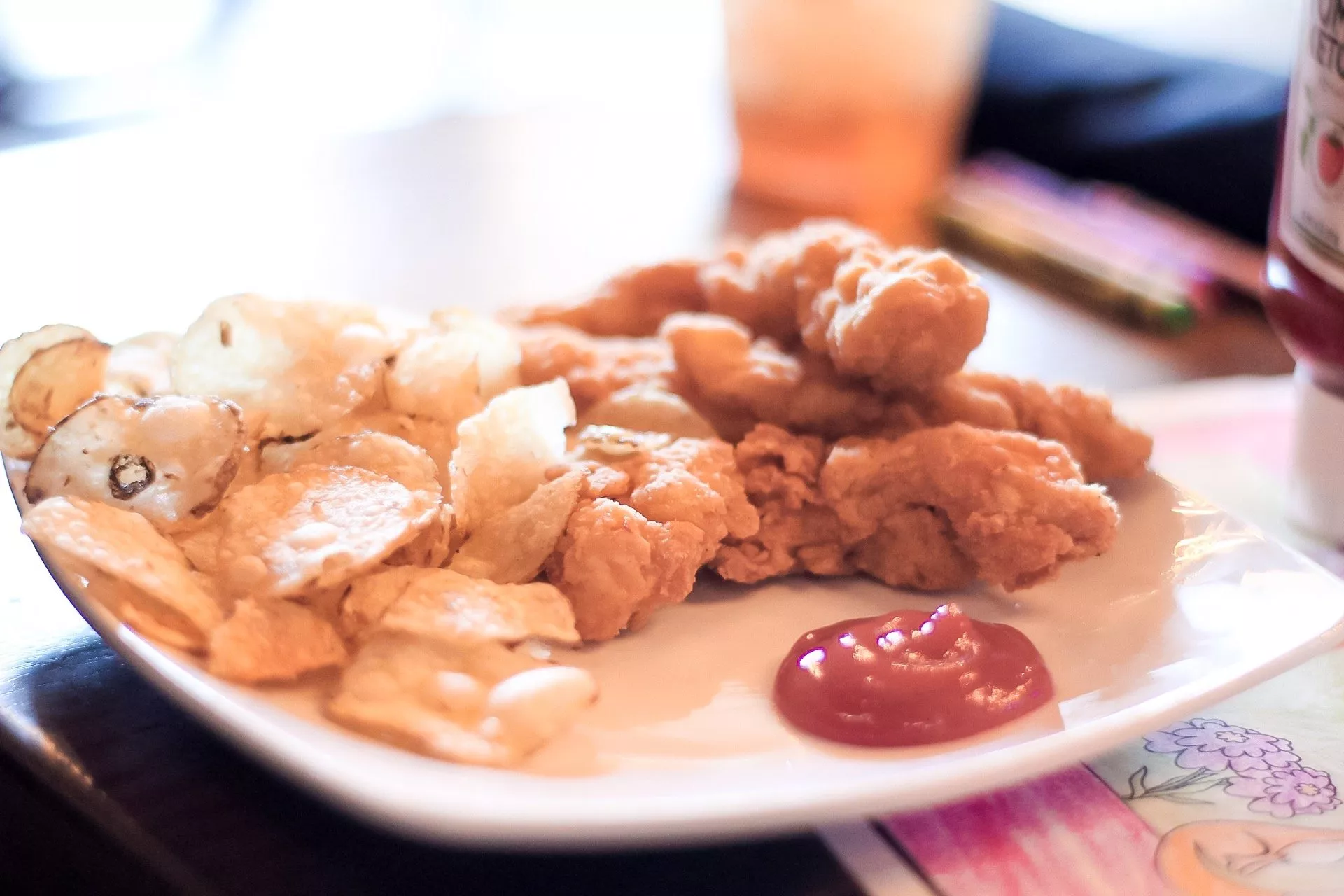 For dinner, we popped into a restaurant in Petoskey called Pour, an exciting wine and cocktail bar in downtown Petoskey, MI.
The kids' menu was simple, but perfect, and included chicken tenders, mac & cheese, and grilled cheese.
Jaxson chose the macaroni and cheese while Max chose the chicken tenders.
The waitress was even kind enough to add some simple syrup to the boys' tea to make it a tad bit sweeter.
Chris and I chose the House Burger, with leaf lettuce, MI jack cheese, B&B pickles, charred onion mayo, and a local bun that was beyond delicious.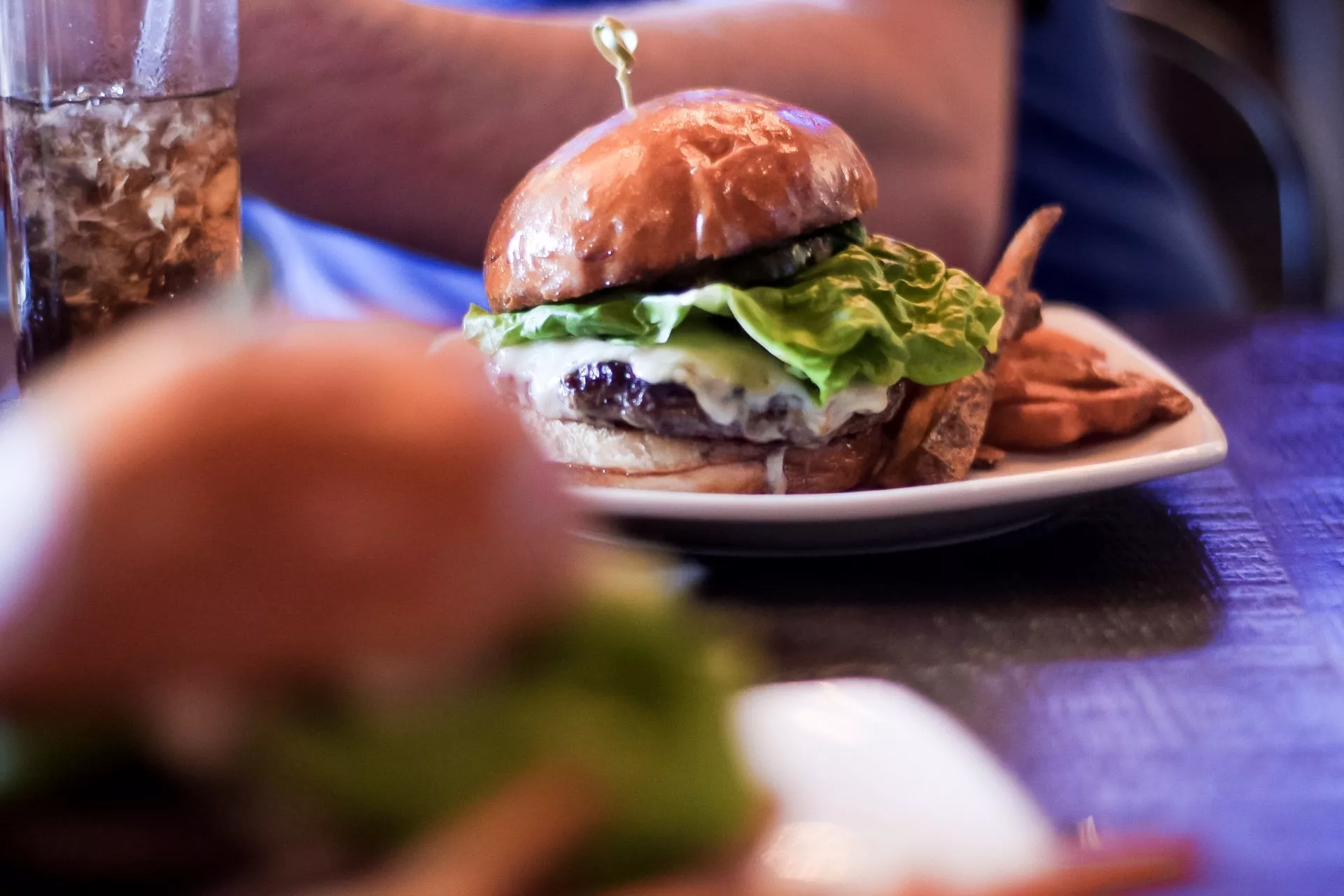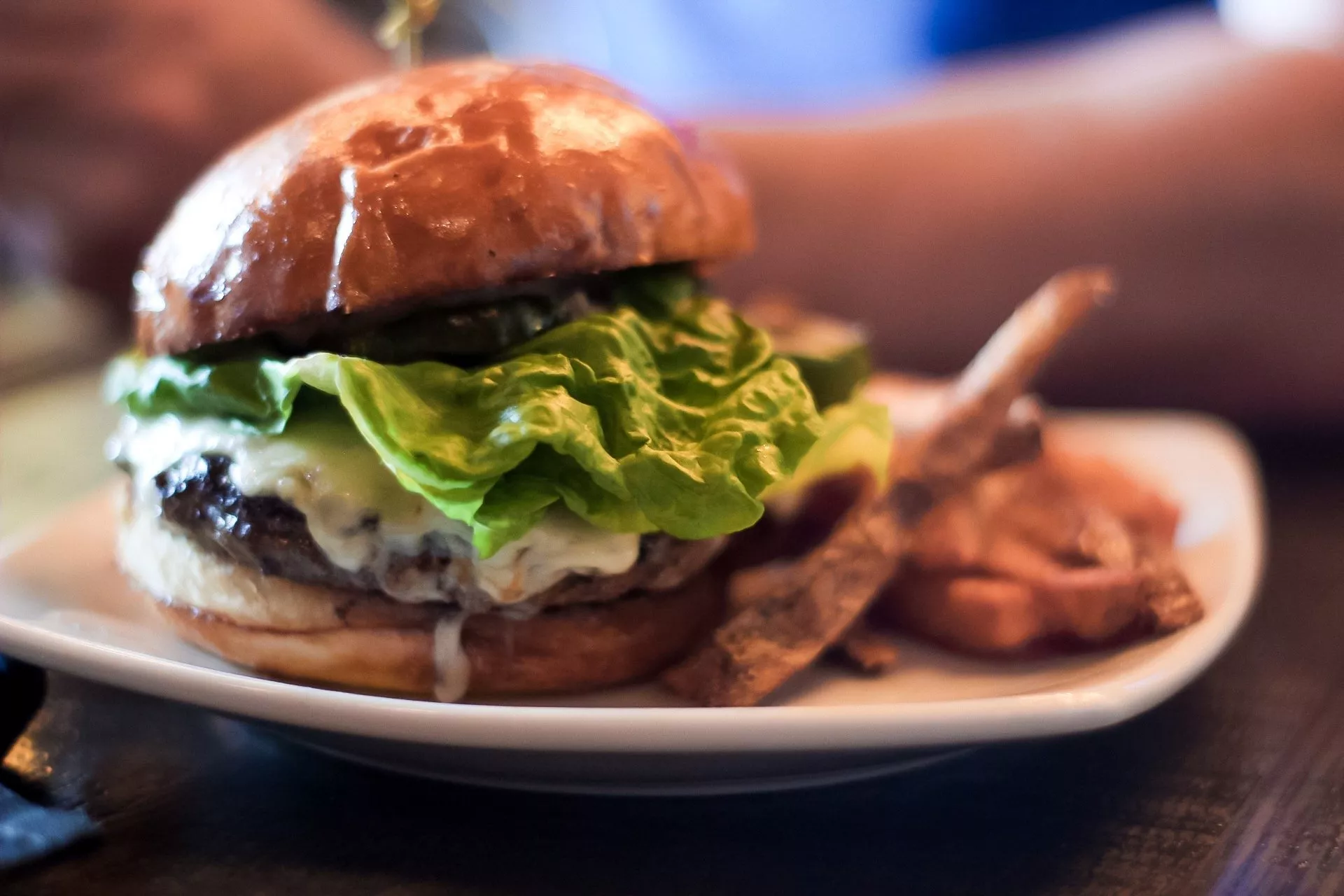 Served with a side of hand-cut fries, it was an incredible dish we won't be missing on our next trip up north.
Walking The Pier (Petoskey, MI)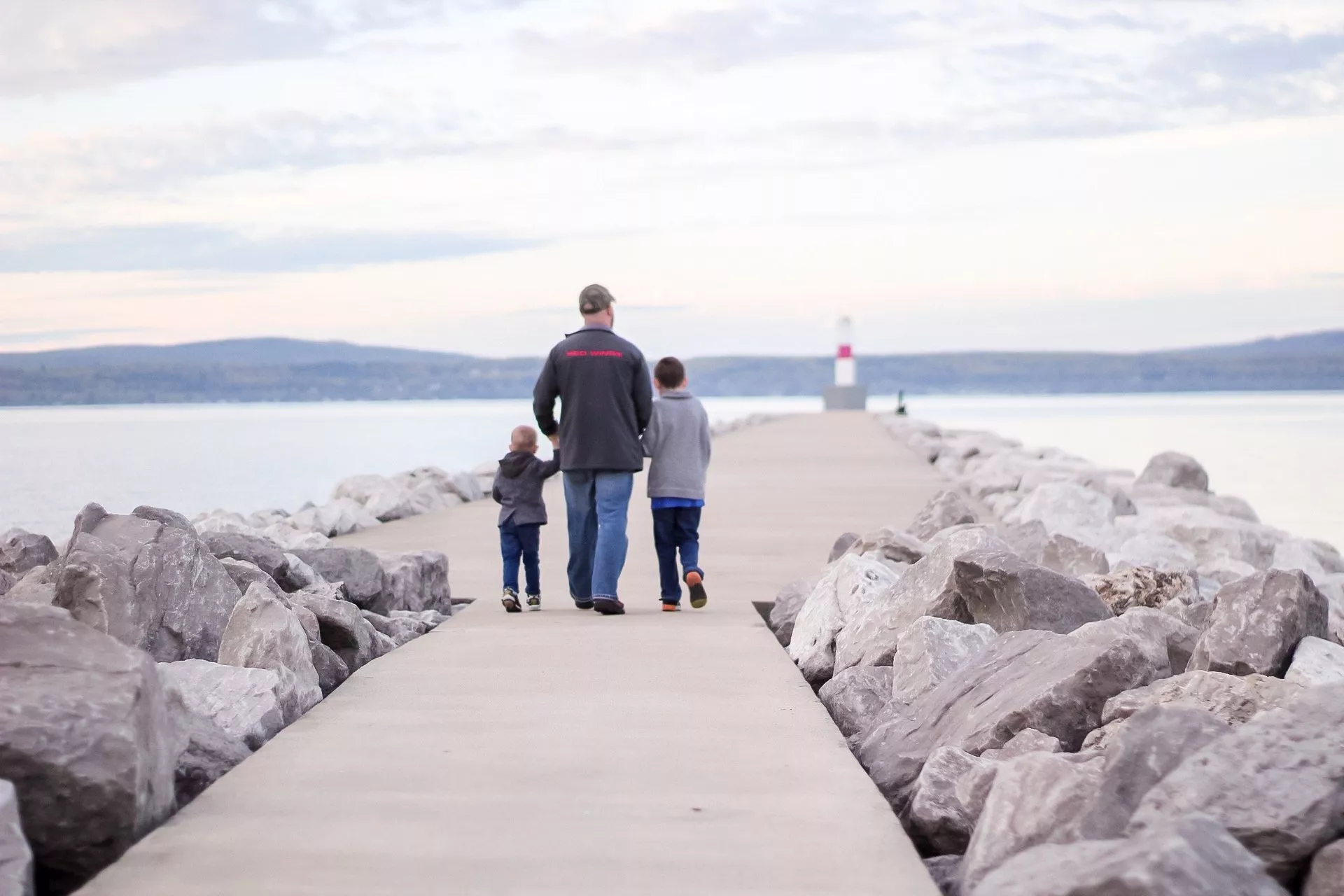 The pier in Petoskey is a must-see!
We visited the pier after dinner our first night since there was still so much sunlight left.
We searched for Petoskey stones along the stone beach next to the pier and walked the length of the break wall to the end.
The clouds, sunlight, water, and fresh air were all so captivating and incredibly gorgeous.
*With little ones, I would recommend strapping them in a stroller when walking along the break wall.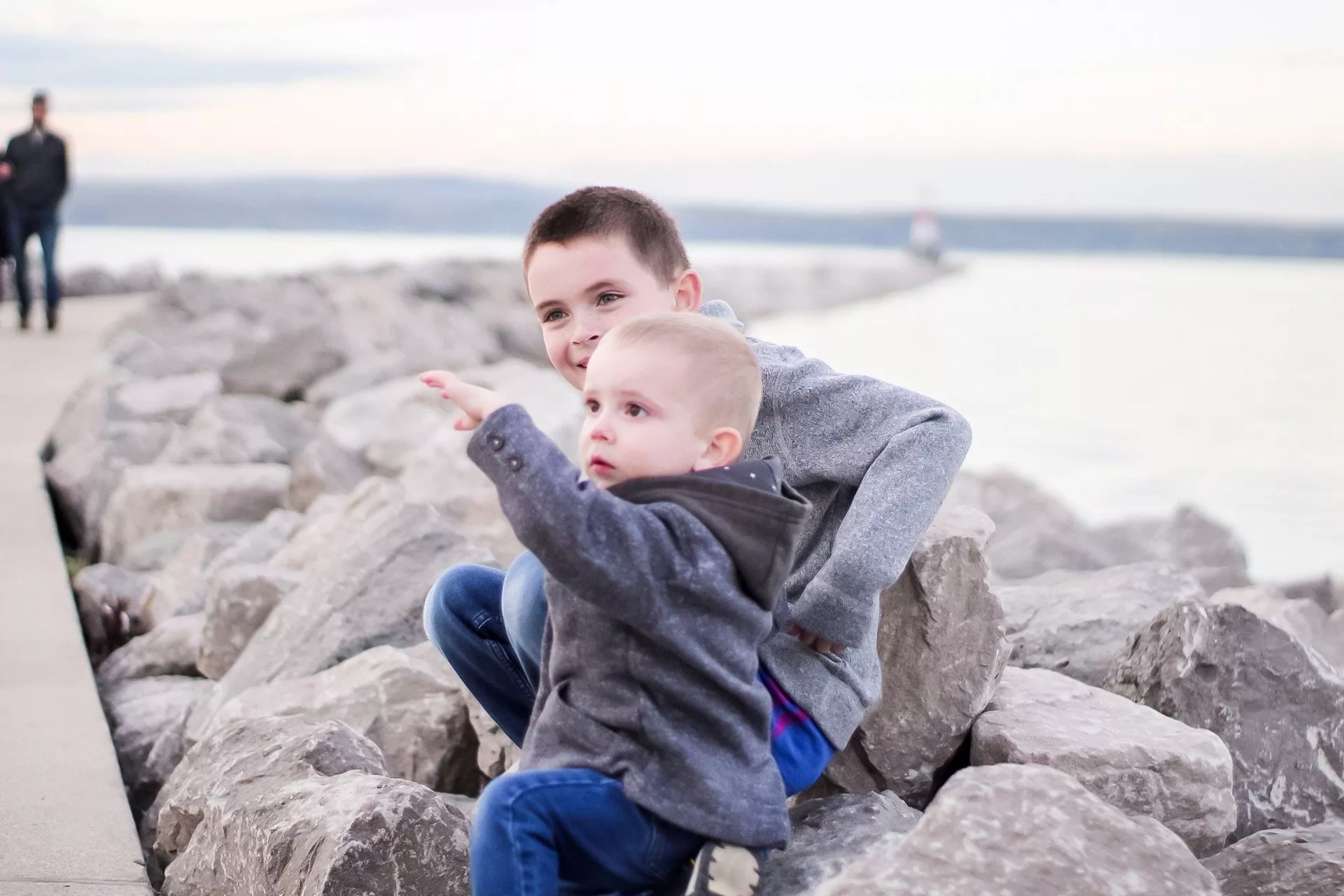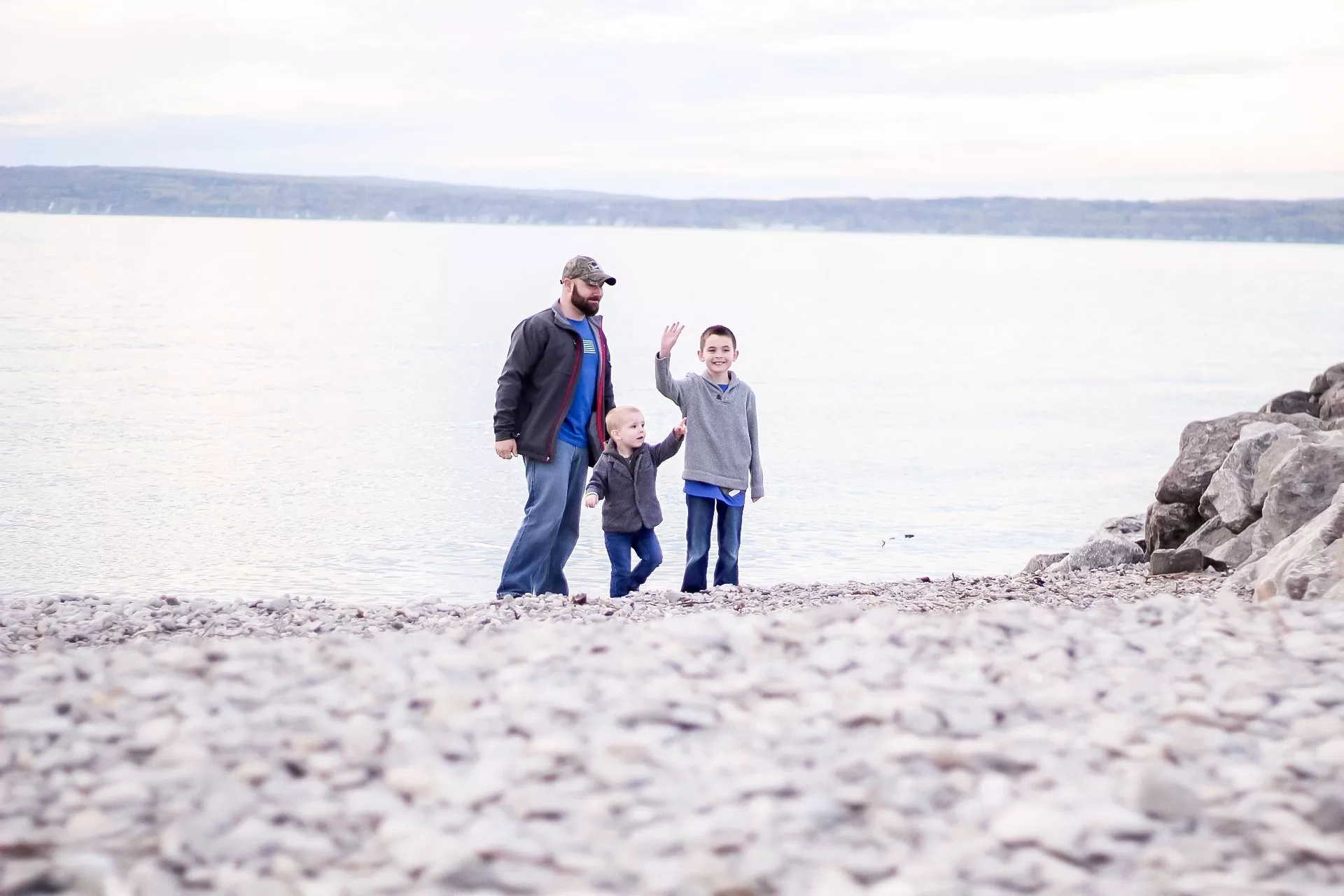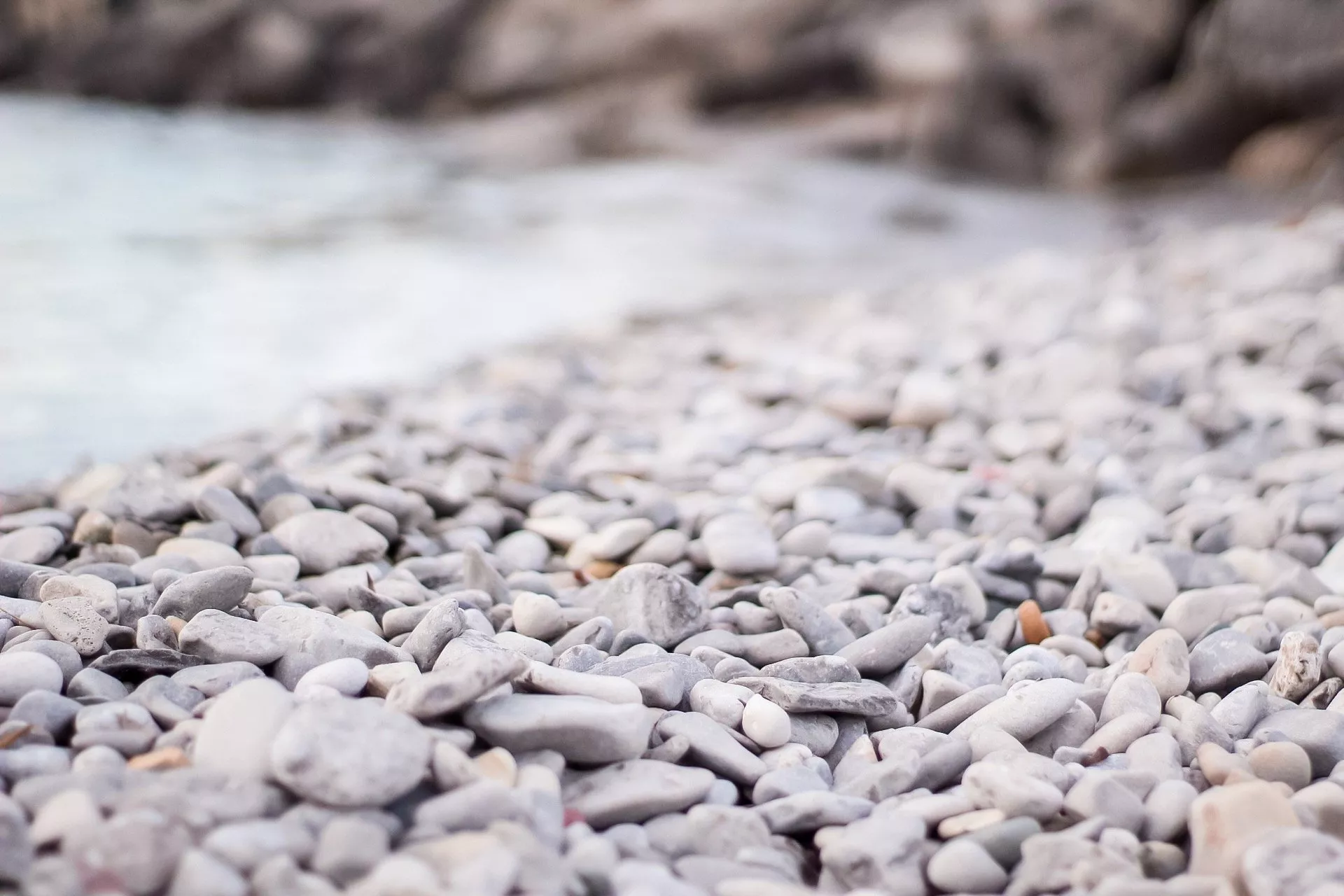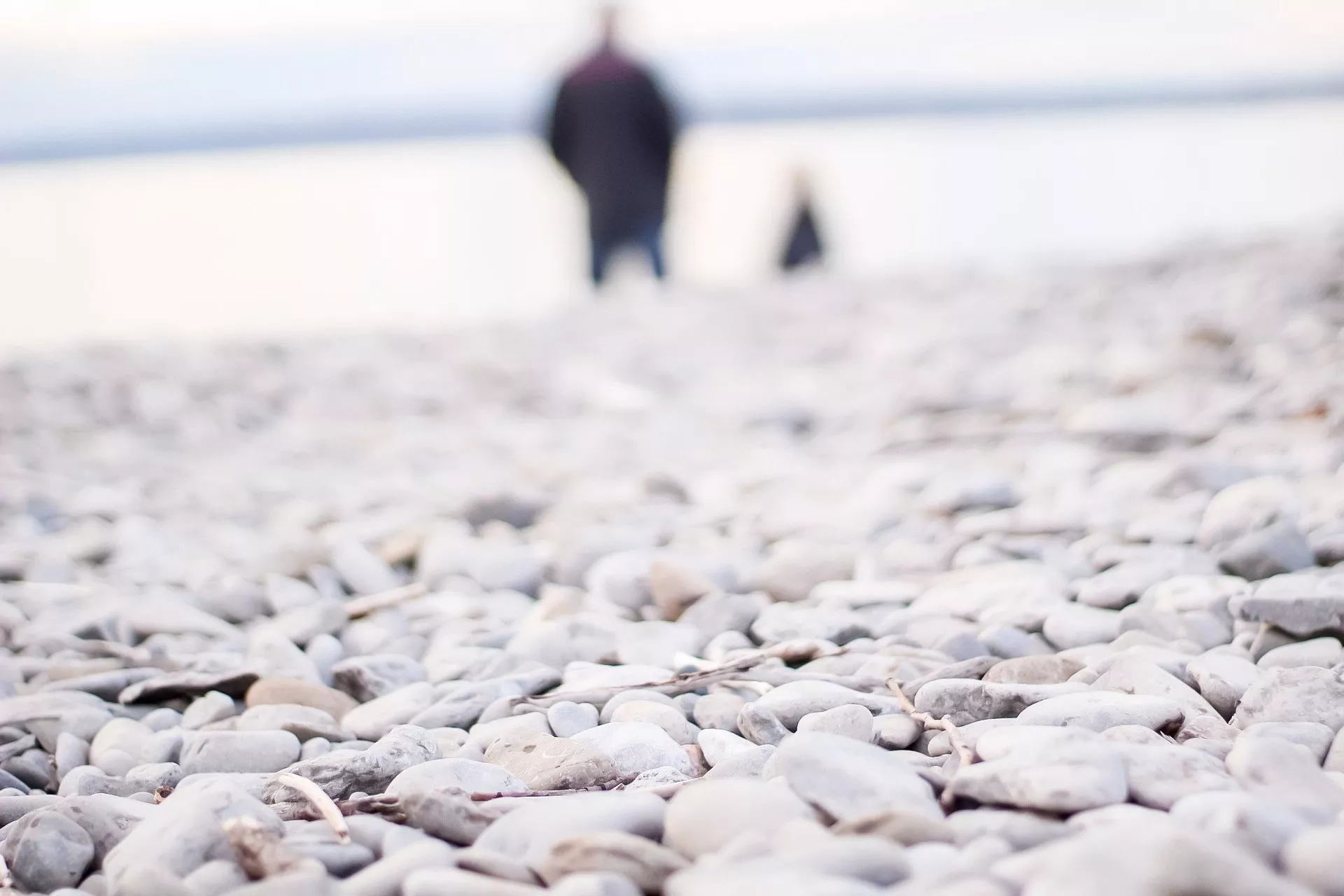 The stone beach was beautiful and serene, with natural driftwood sticks, stones, and pebbles everywhere.
Chris taught the boys how to skip rocks along the water's surface, and the boys marveled at the beauty of the water as they tossed stones in.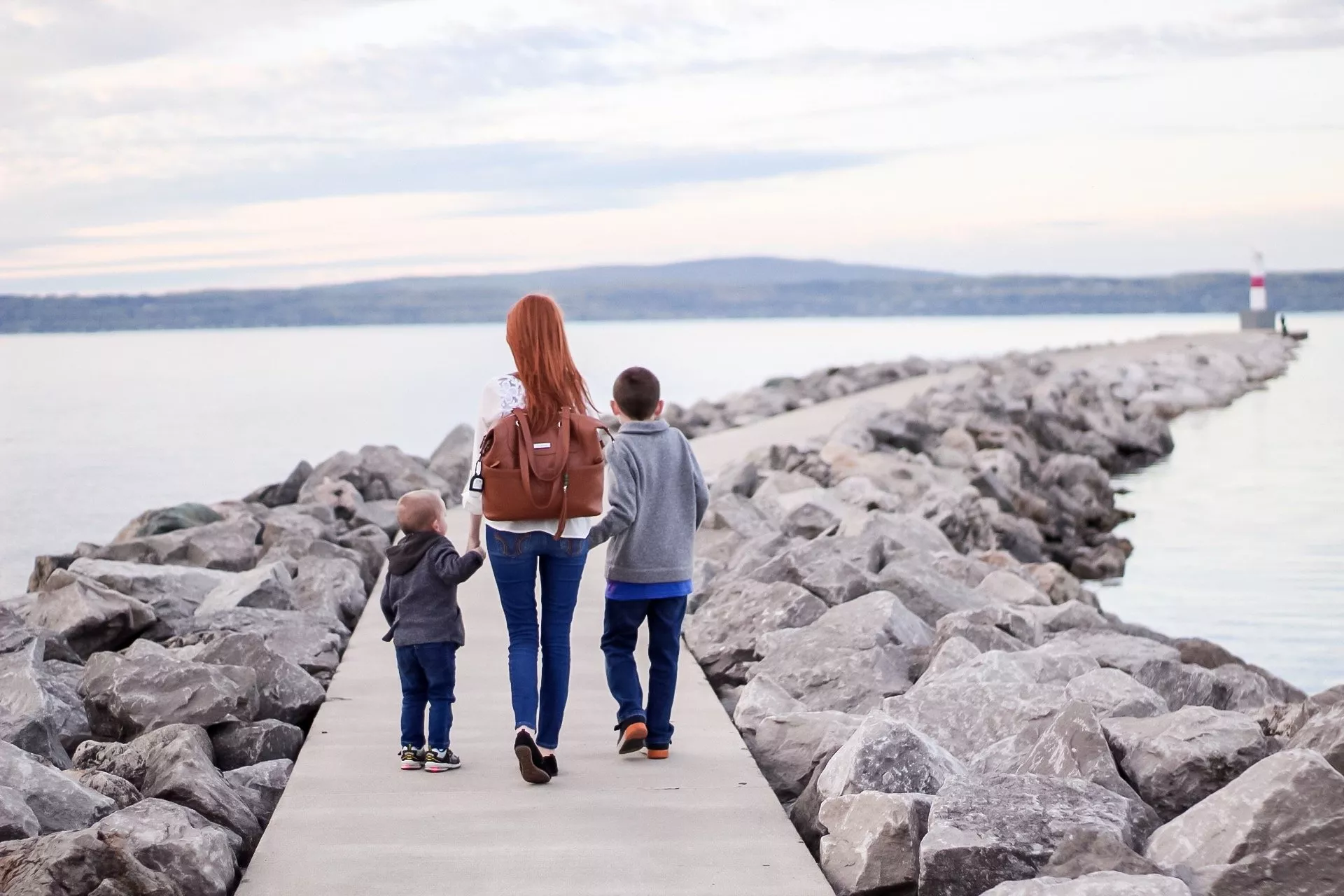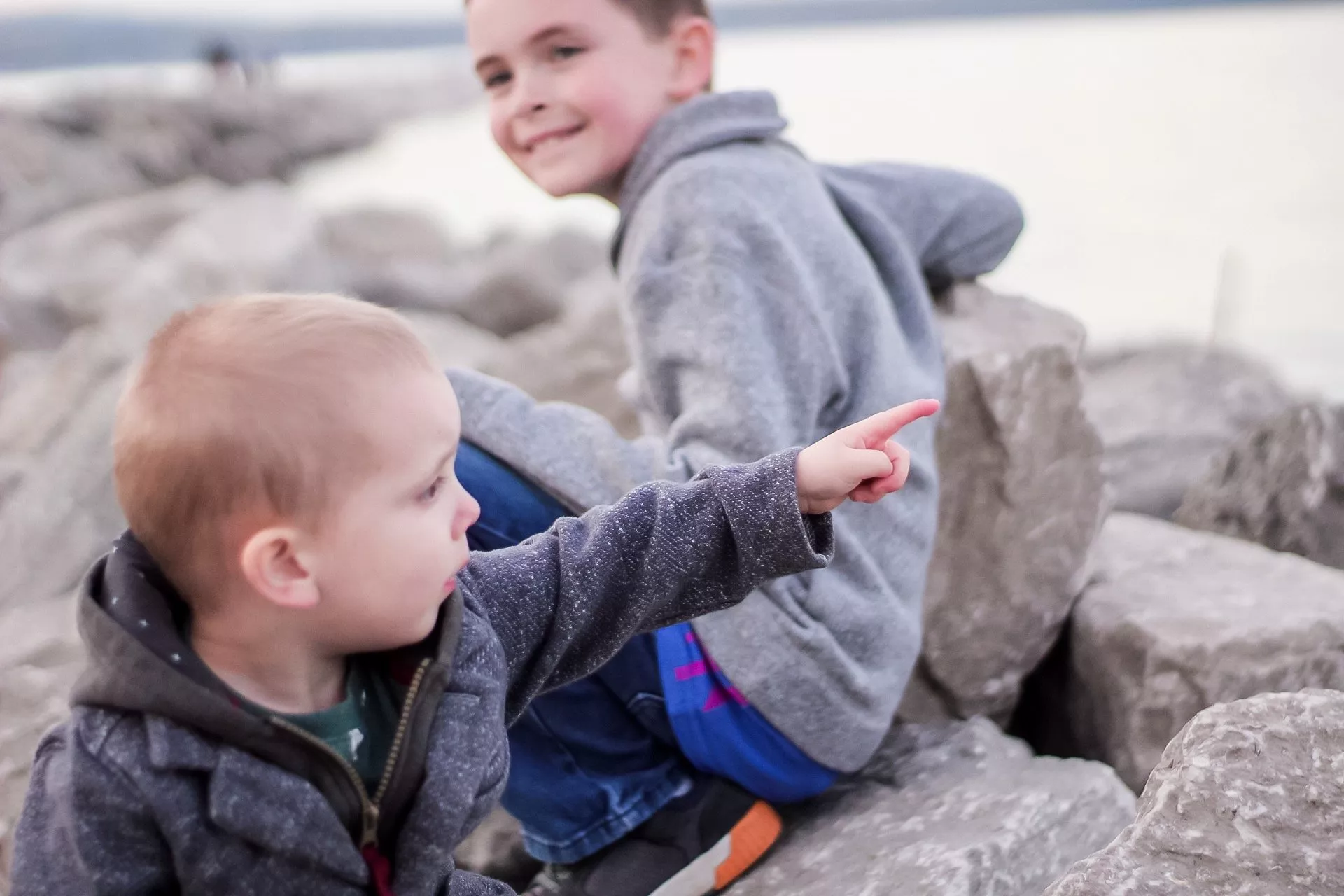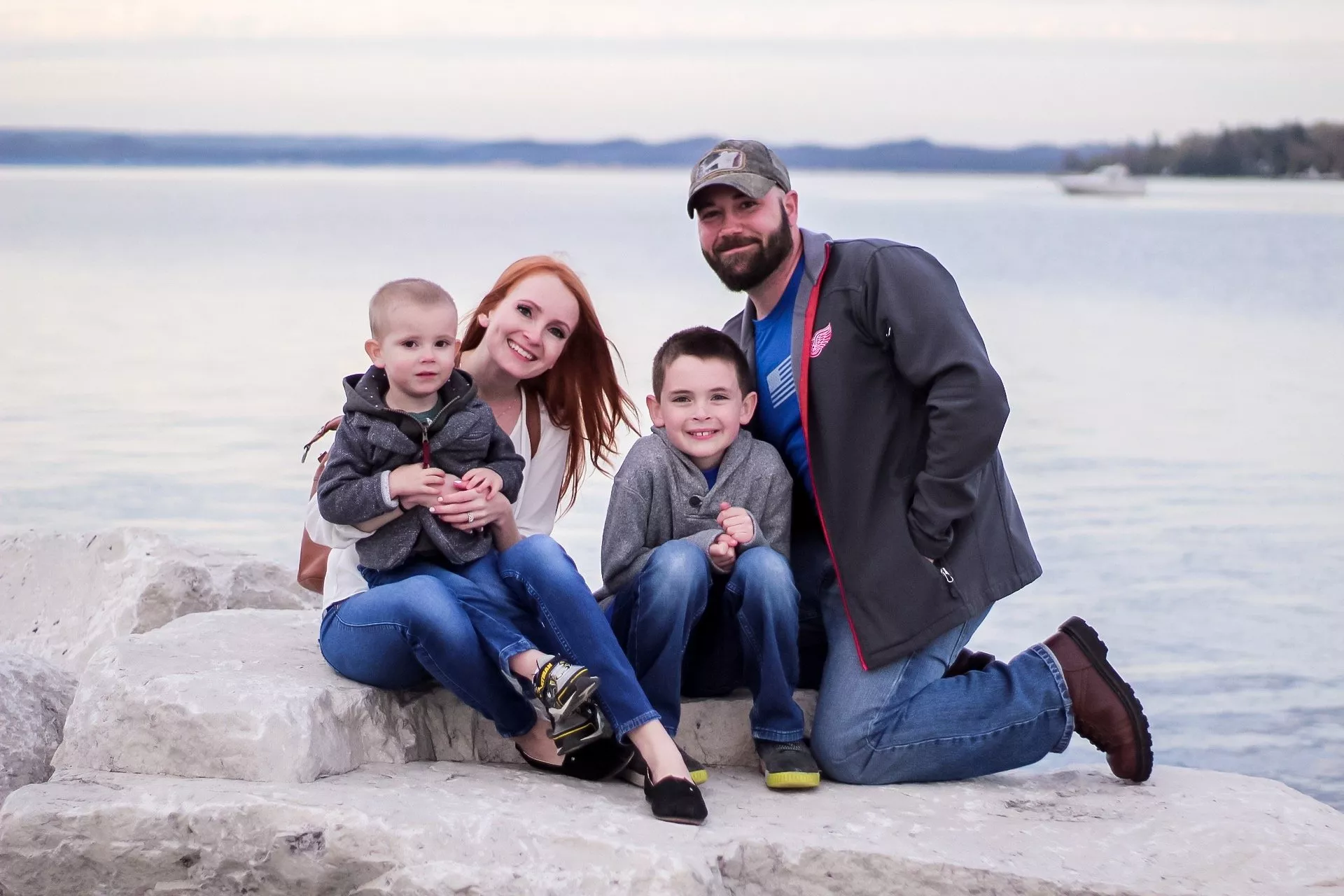 A nice couple walking along the pier beside us offered to snap a picture of our family as the sun was starting to drift towards the skyline, and a boat was crossing.
Crooked Tree Arts Center (Petoskey, MI)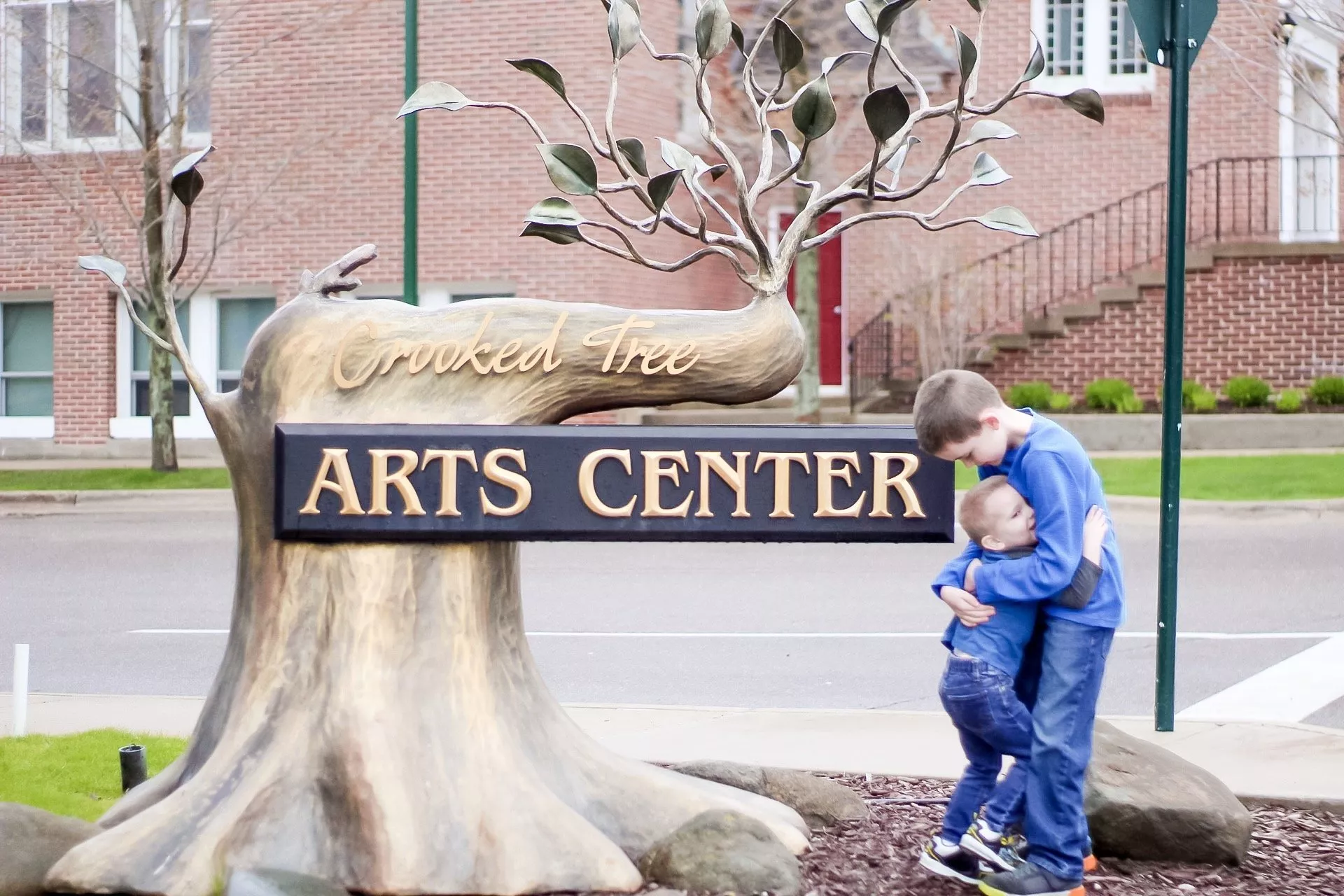 The next morning, after a brief rain, we switched up our itinerary a bit and explored a museum and an art center in Petoskey.
First, we went to the Crooked Tree Arts Center in downtown Petoskey (very close to Pour), across from Petoskey's public library.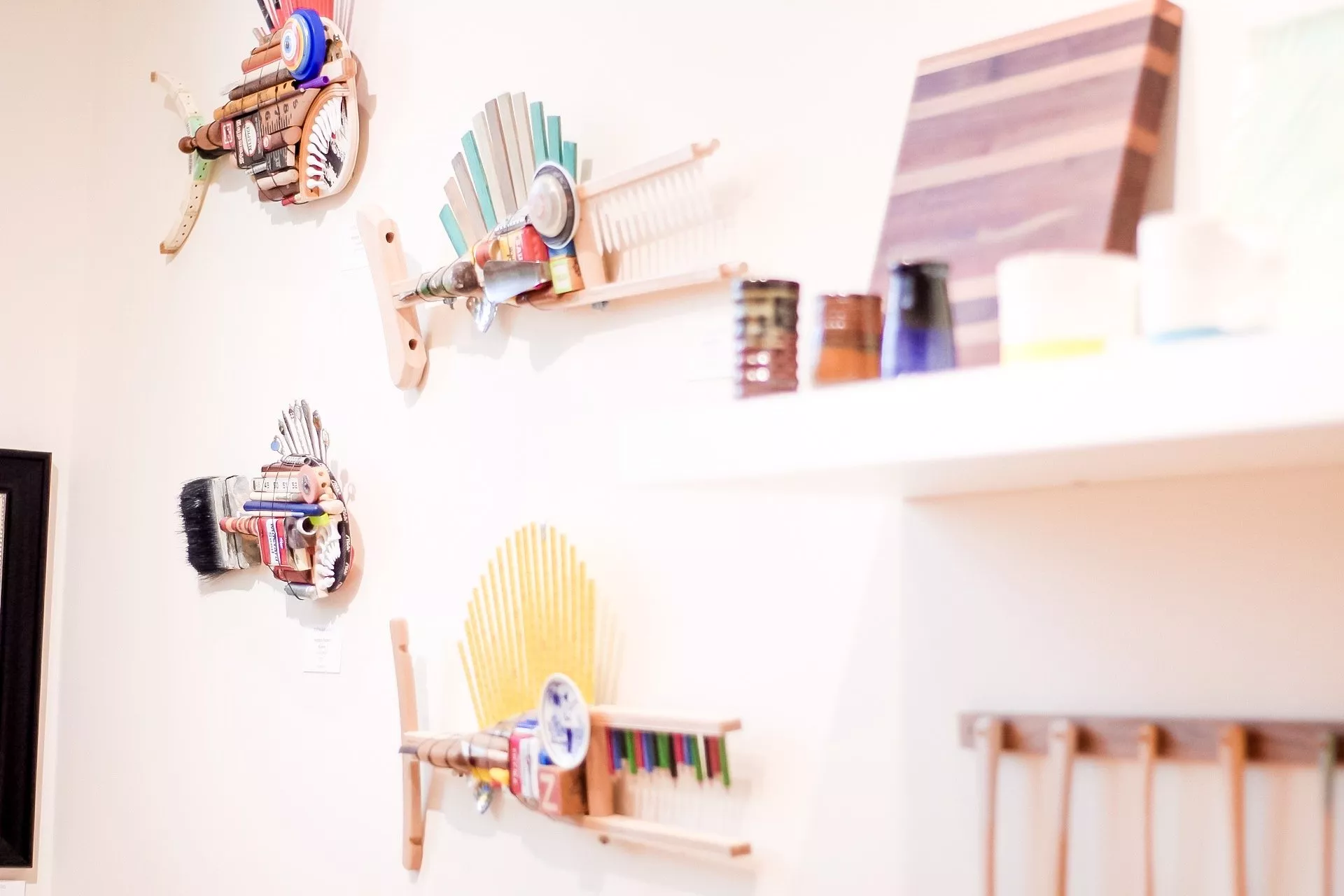 We saw many beautiful works of art and paintings by local artists that were entertaining and beautiful.
And for sale!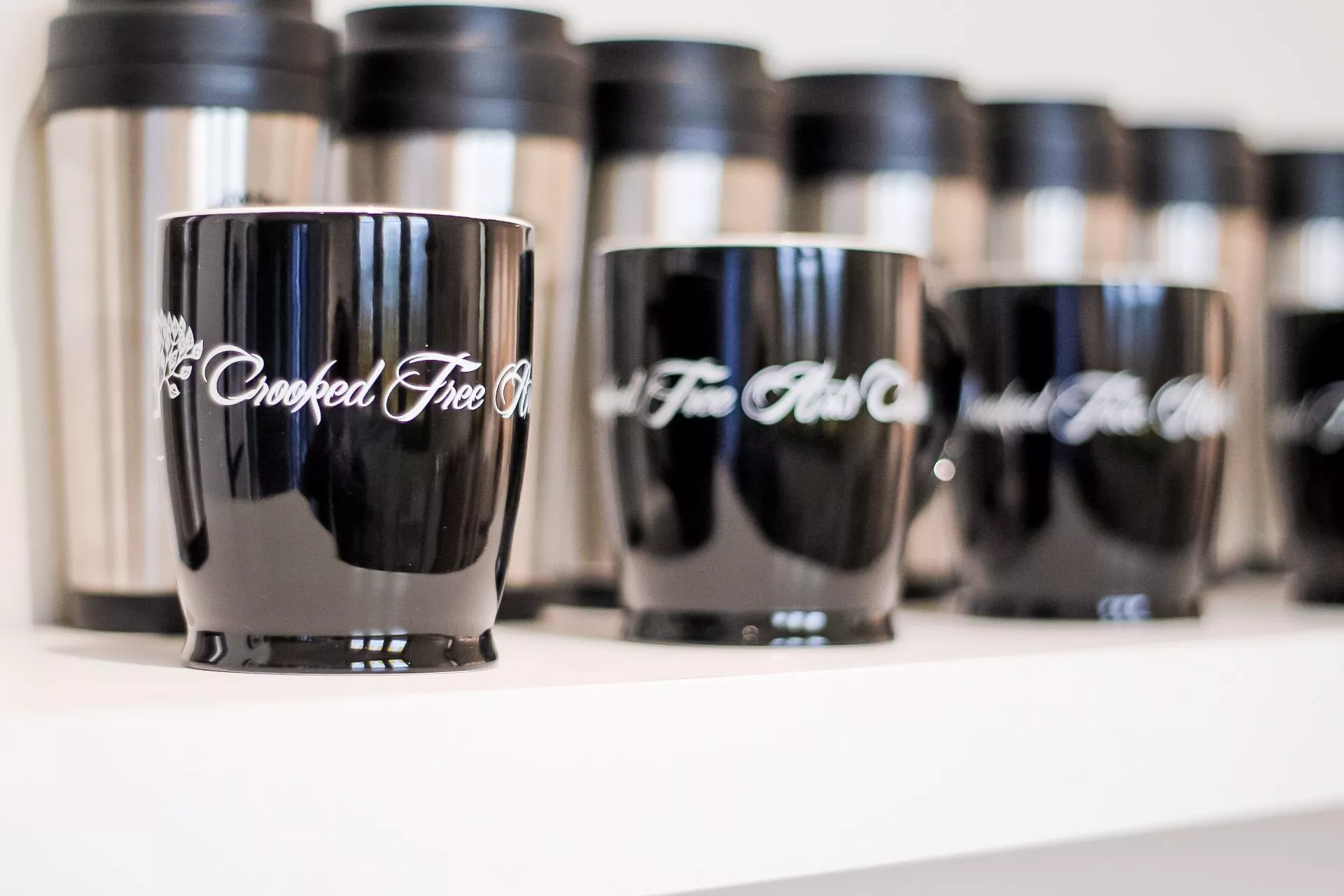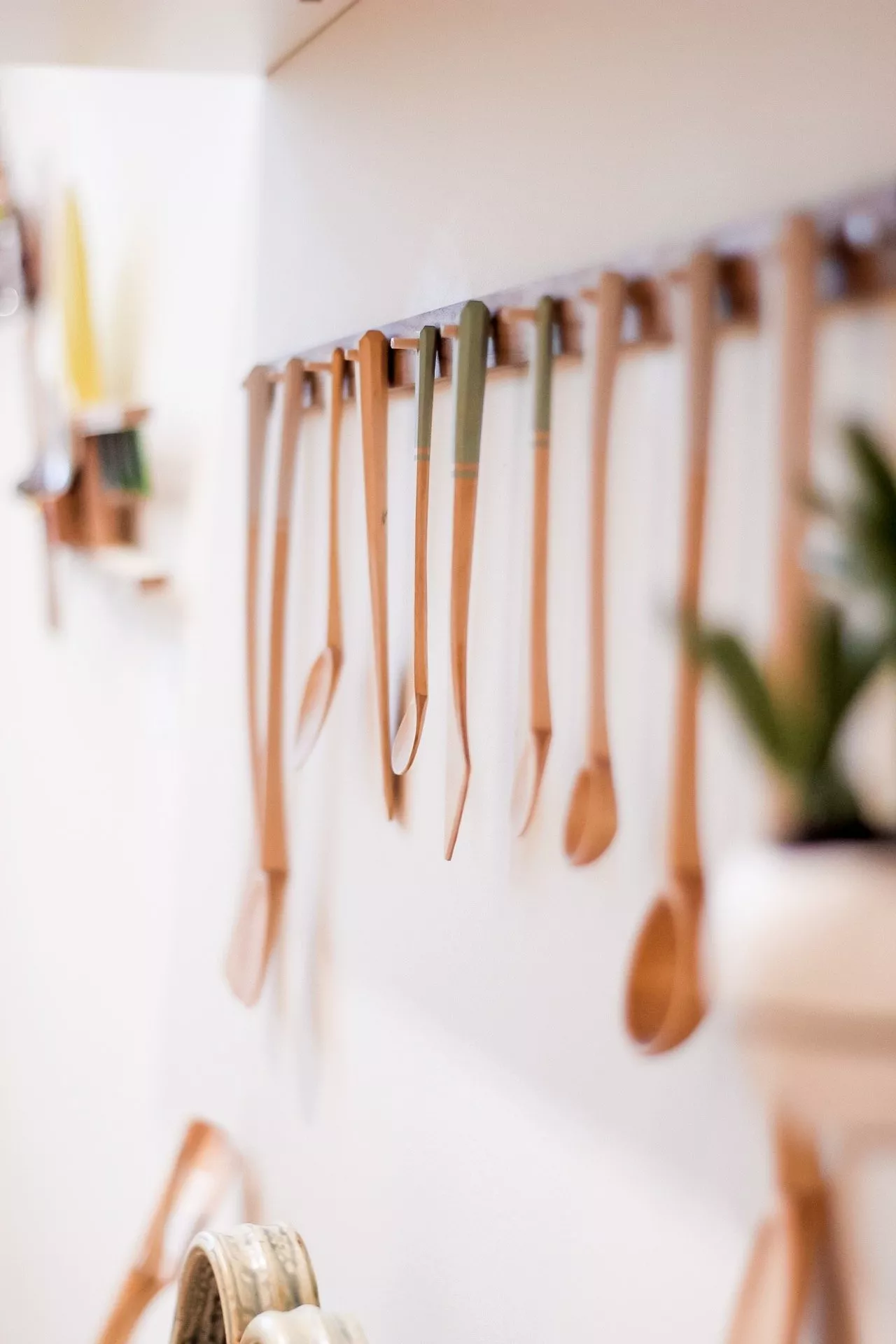 From handmade wooden spoons and creative fish crafted with household goods to beautiful oil paintings and handknit goods, the Crooked Tree Arts Center had so much to teach and offer.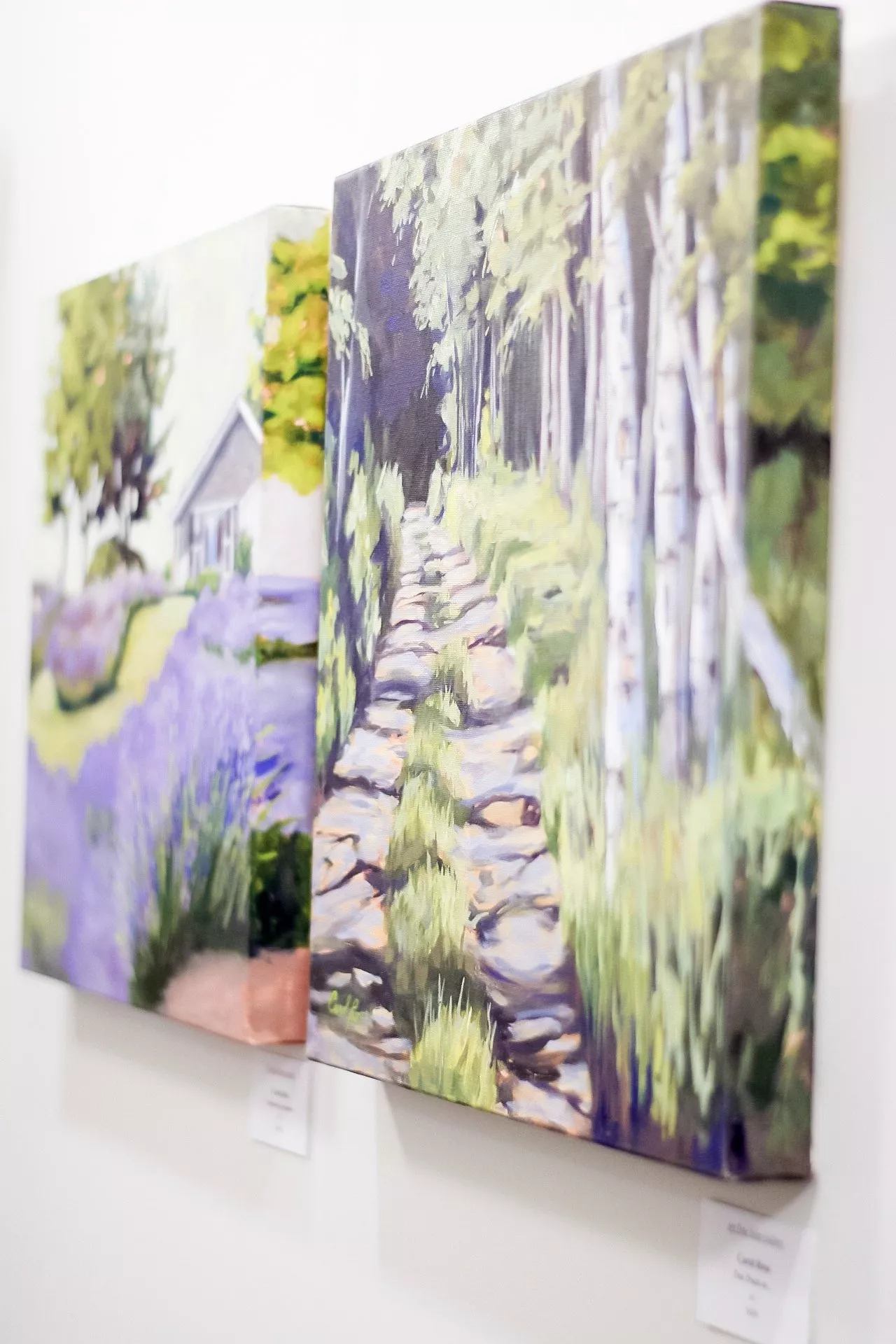 Little Traverse History Museum (Petoskey, MI)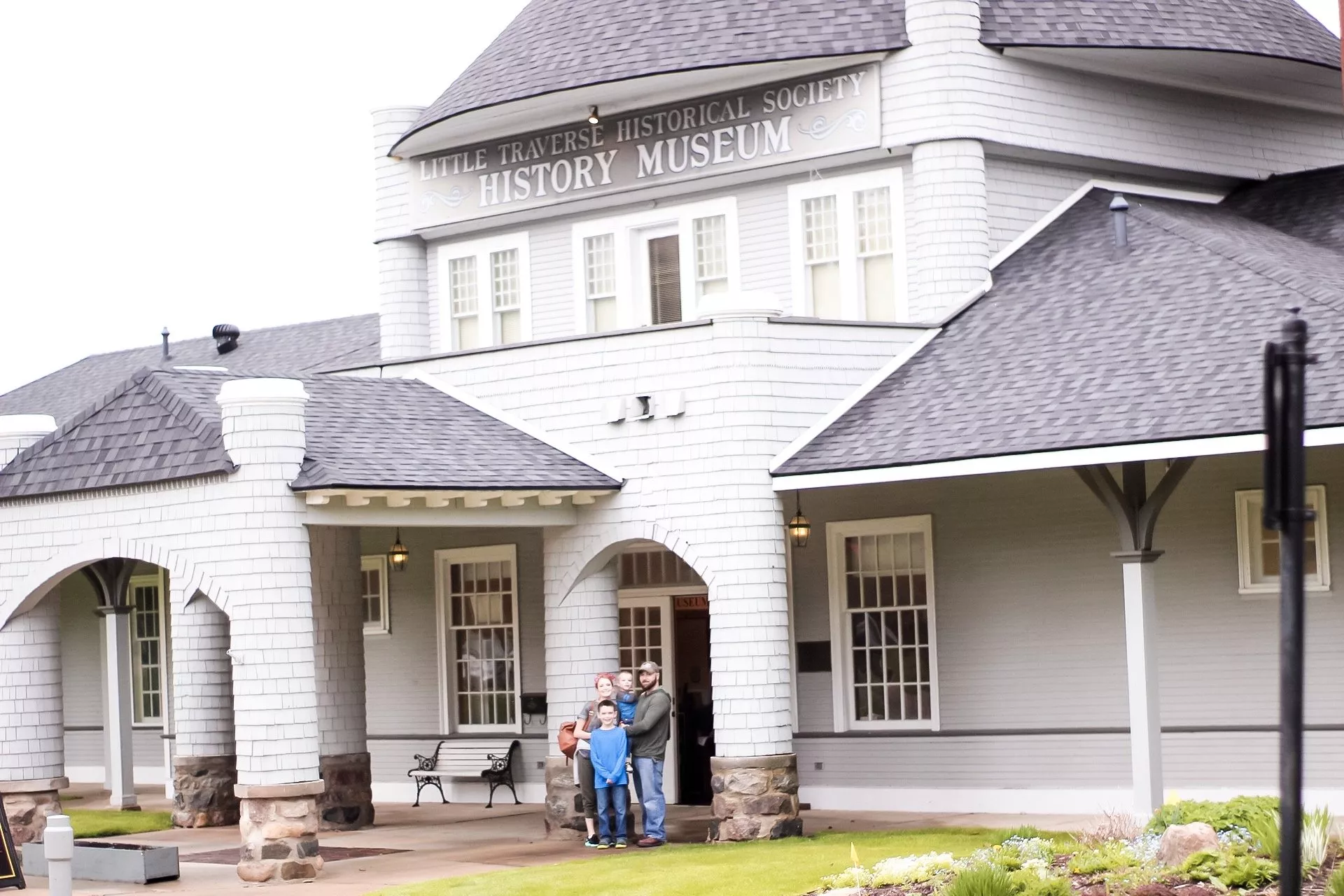 Next, we explored the Little Traverse History Museum in Petoskey, which is housed in the same building that was once the Pere Marquette Train Station.
It was only a 2-minute drive from the Crooked Tree Arts Center and allowed us to escape the rain once more while soaking in more of the town's history.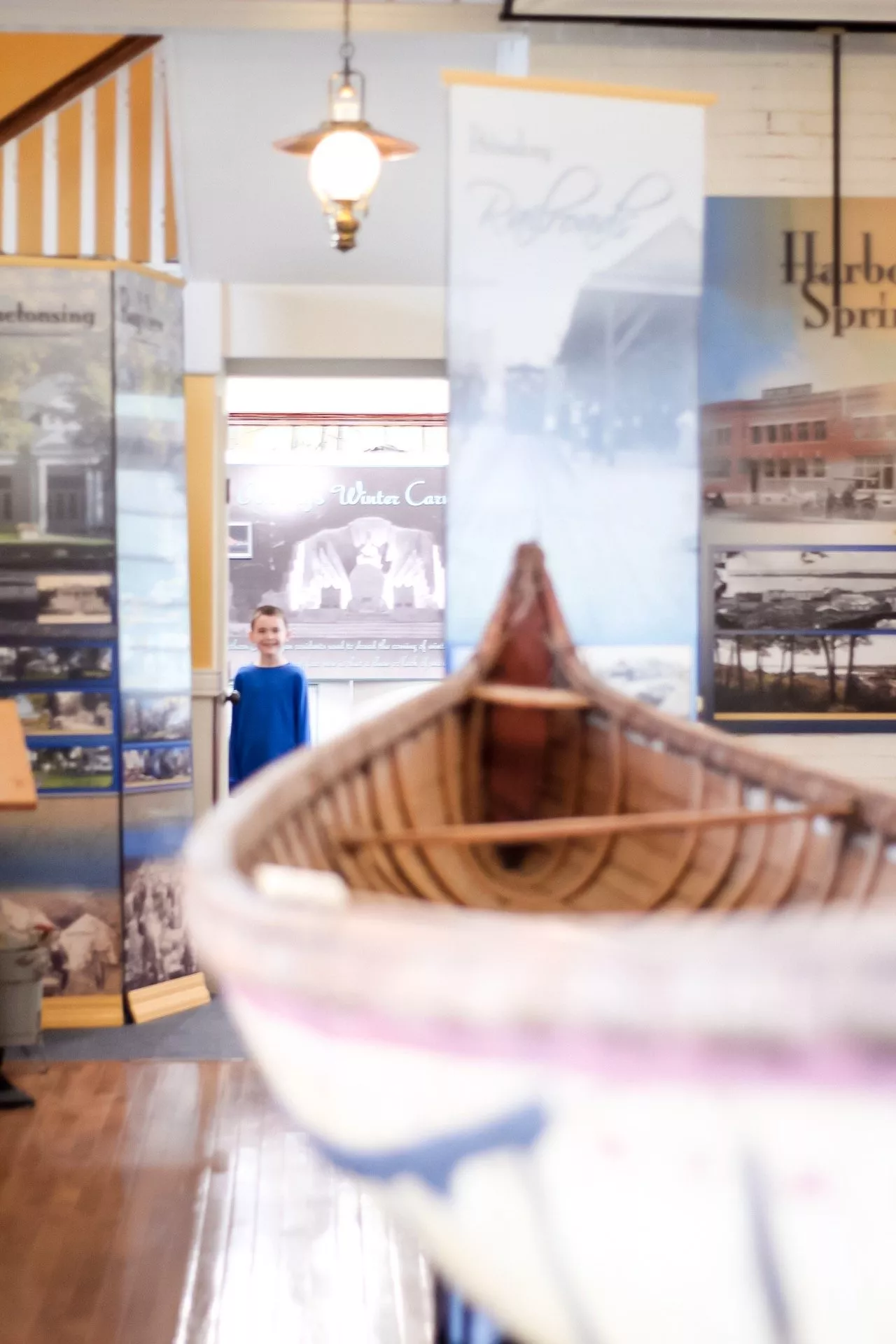 Inside, we learned so much about Ernest Hemingway and his connection to the town of Petoskey, as well as local historical figure Minnie Rosenthal, and the history of Native Americans that lived in the region.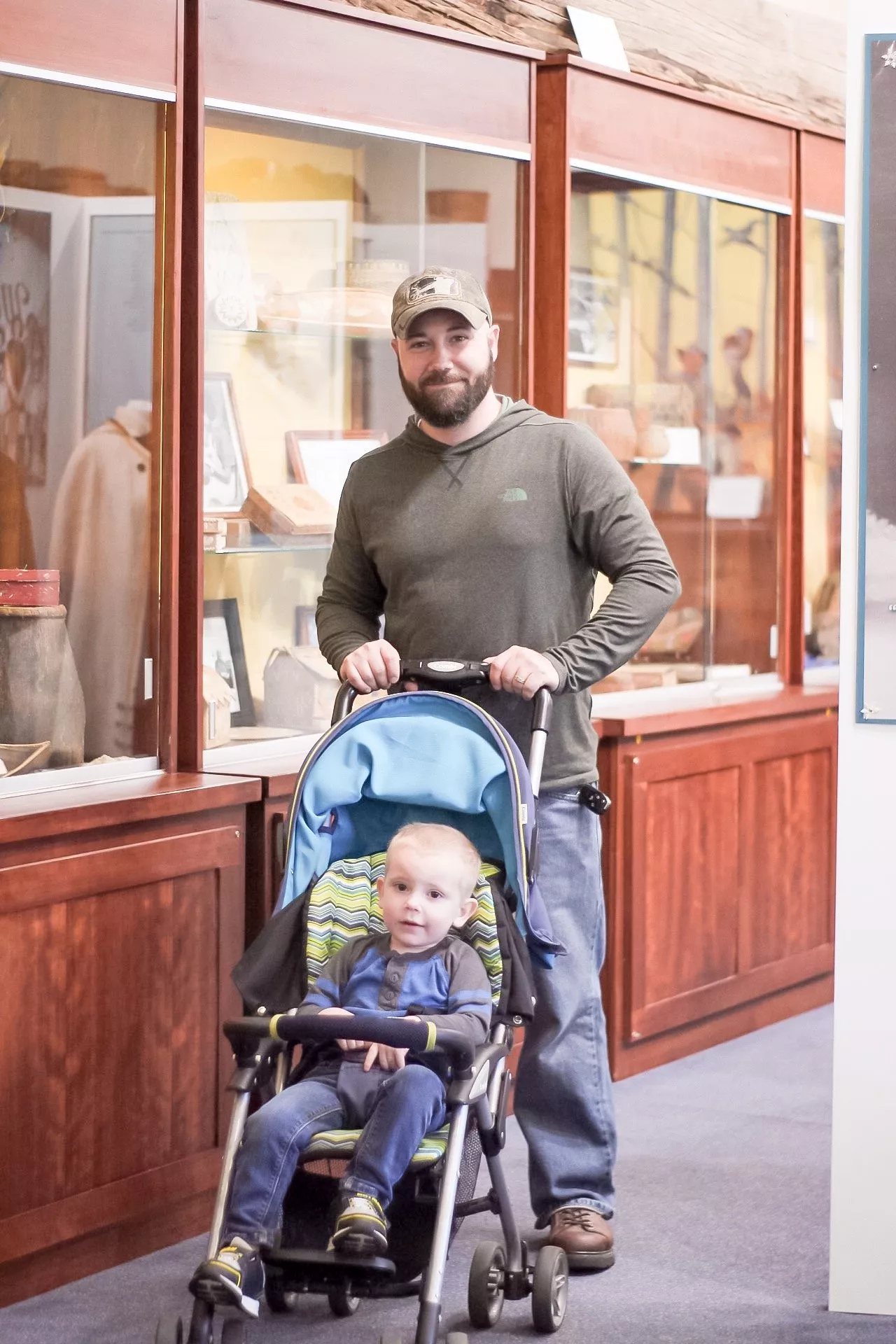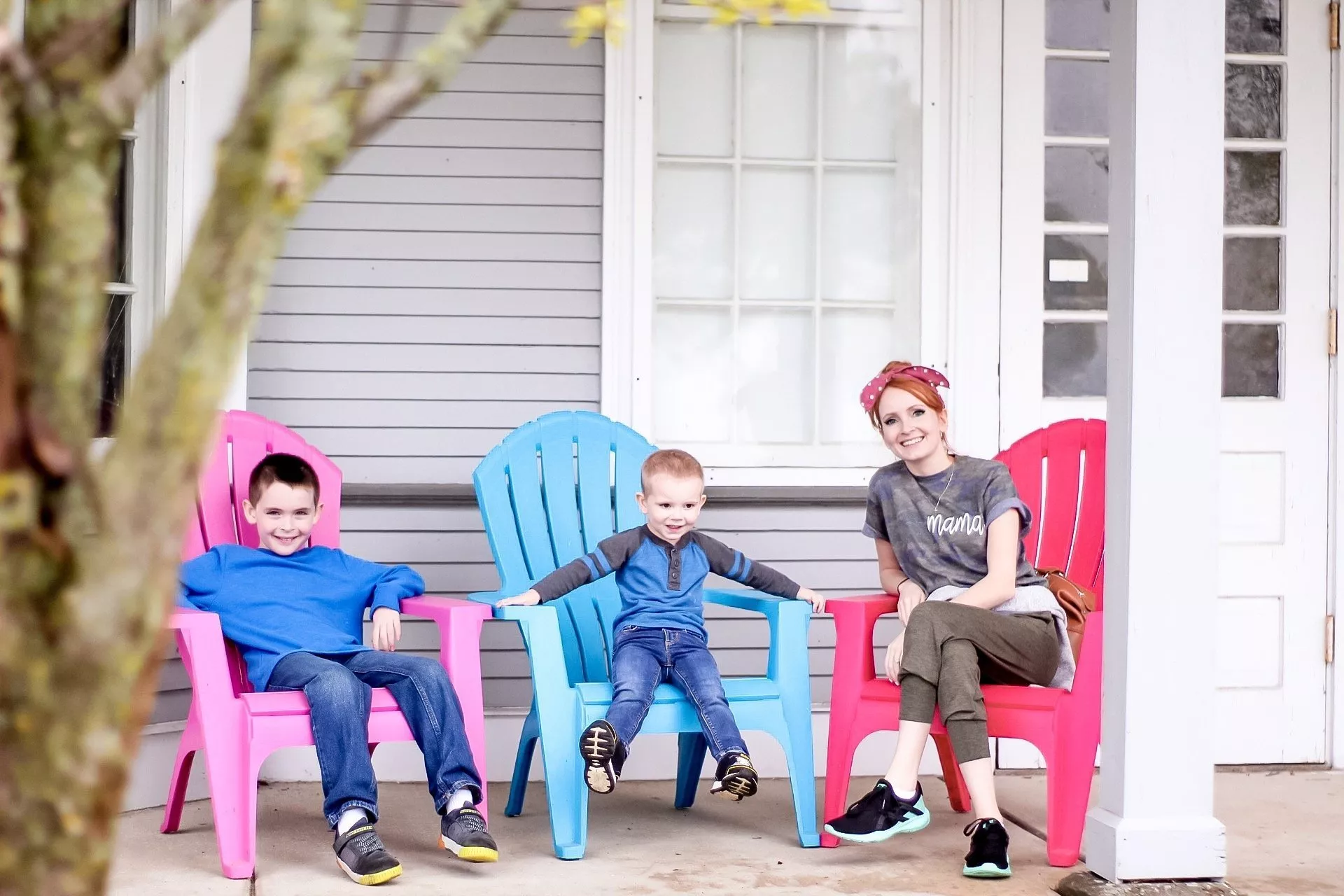 Outside, we sat in some of the Adirondack chairs they had and watched the fog roll in from Little Traverse Bay.
Walking Through Spring Lake Park (Petoskey, MI)
Next, we decided to walk the trail in Spring Lake Park in Petoskey.
We didn't have room to pack our fishing poles for this trip, but we learned you can fish from the enclosed deck!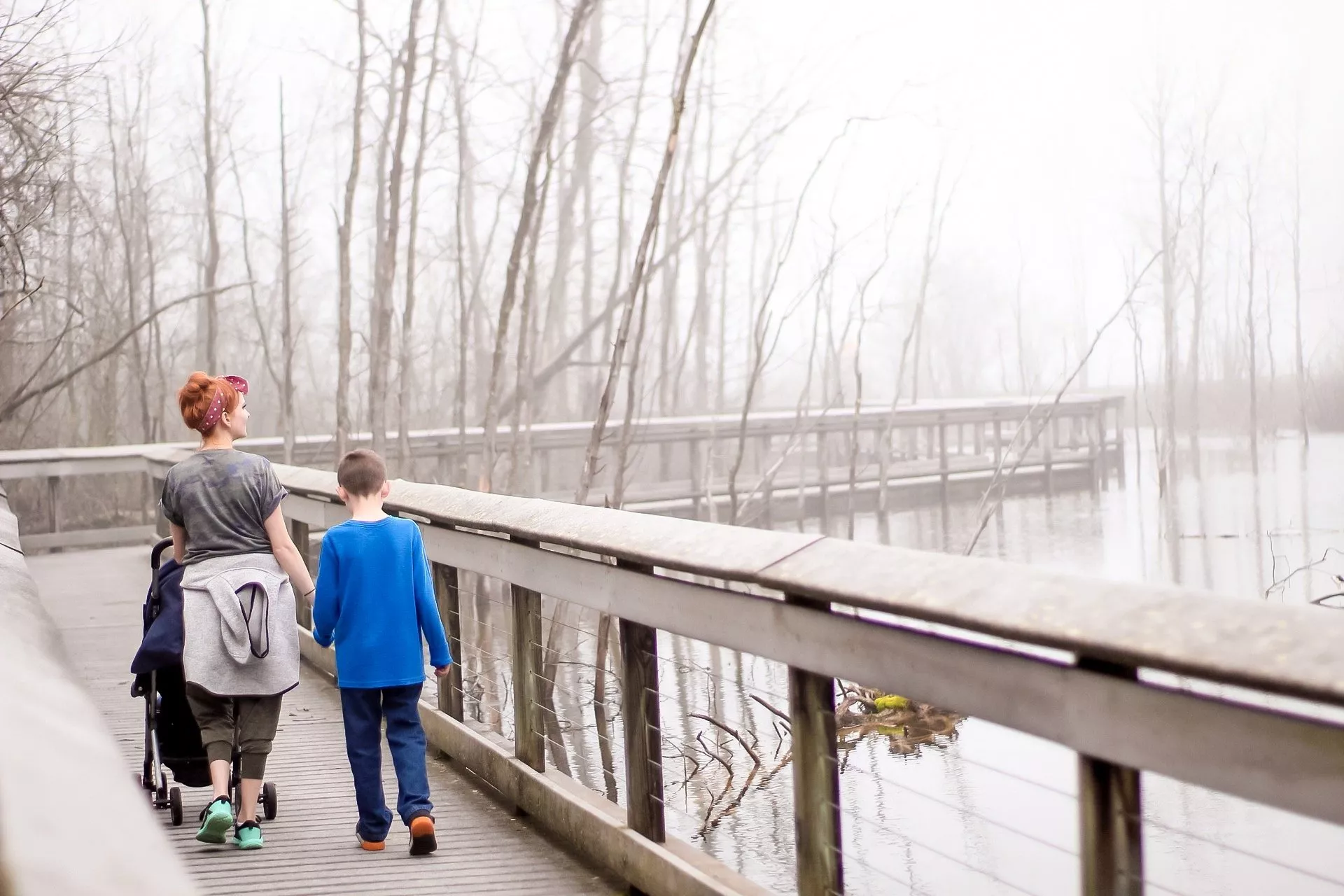 The weather was super foggy after the rain that morning, as you can probably tell from our photos.
We saw quite a few local birds, but couldn't catch a glimpse of any crane or fish.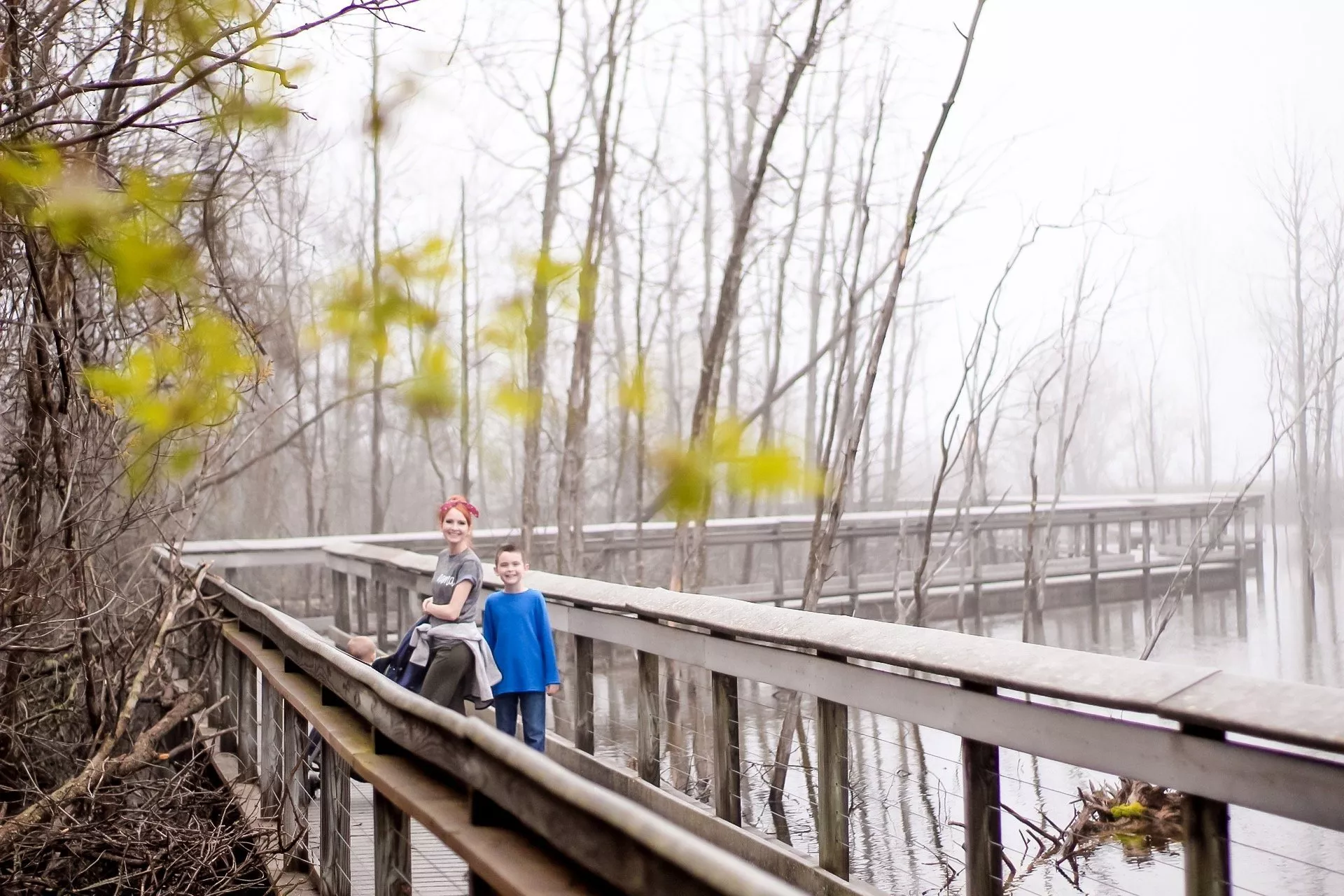 Lunch At Pond Hill Farm (Harbor Springs, MI)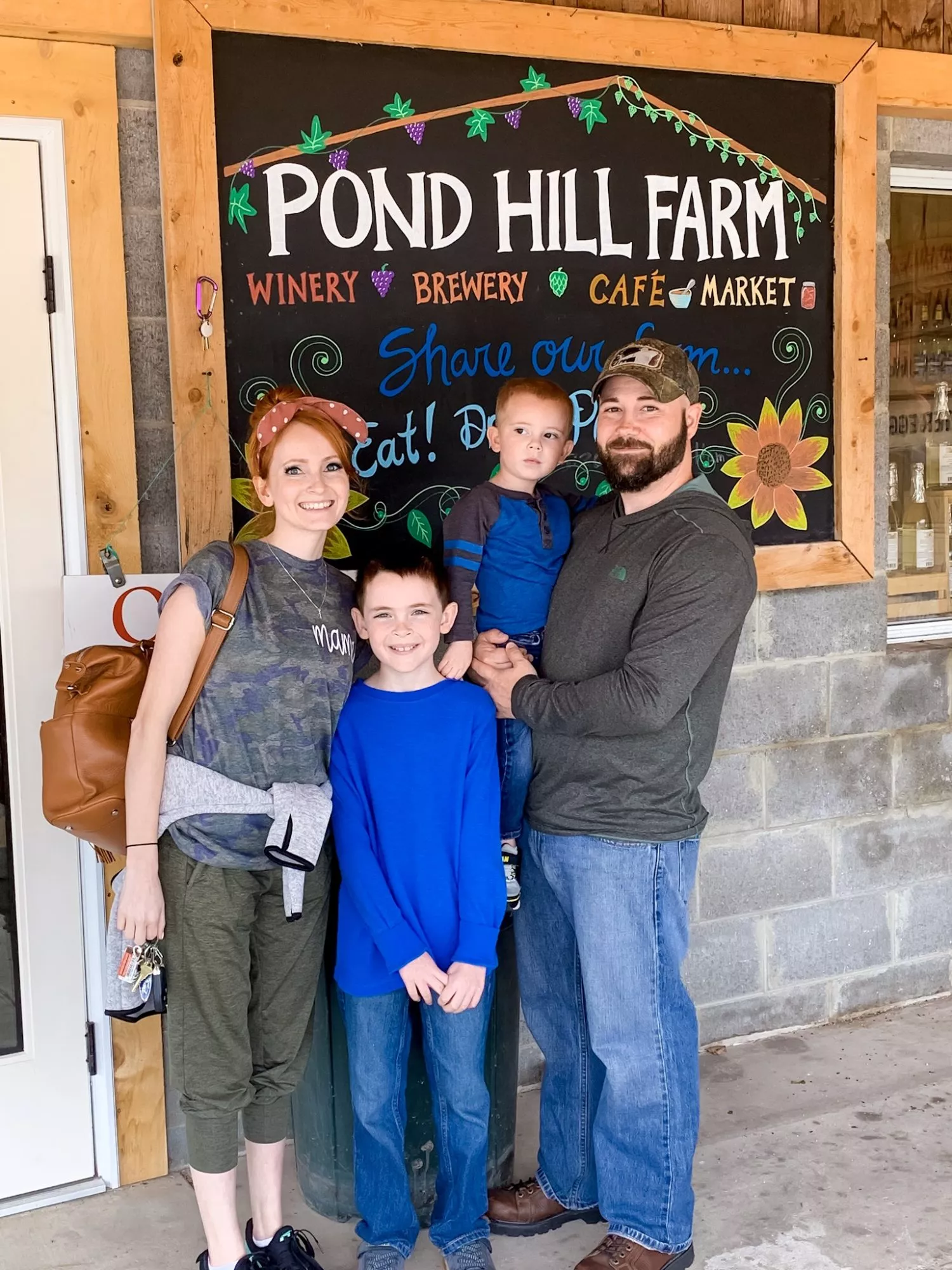 Hungry from a morning of adventure and learning, we headed out to the beautiful neighboring town of Harbor Springs, to a local farm, Pond Hill Farm.
Complete with a farm, greenhouses, market, cafe, playground, and animals, this farm was incredible!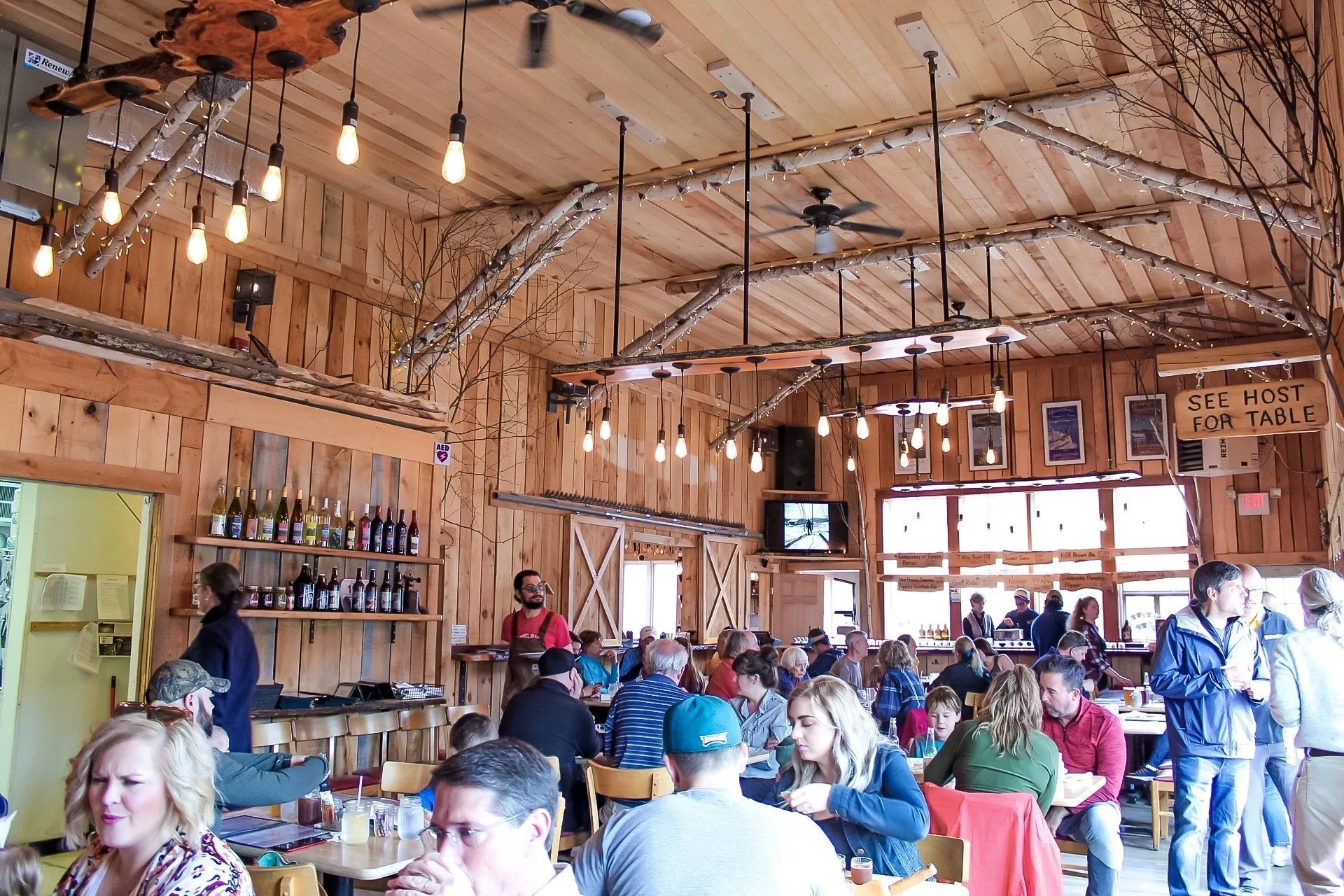 The inside of the cafe resembled a log cabin and was very rustic.
Homemade jams, jellies, and wines adorned the shelves of the cafe, and custom wood light fixtures with exposed bulbs hung from the ceilings.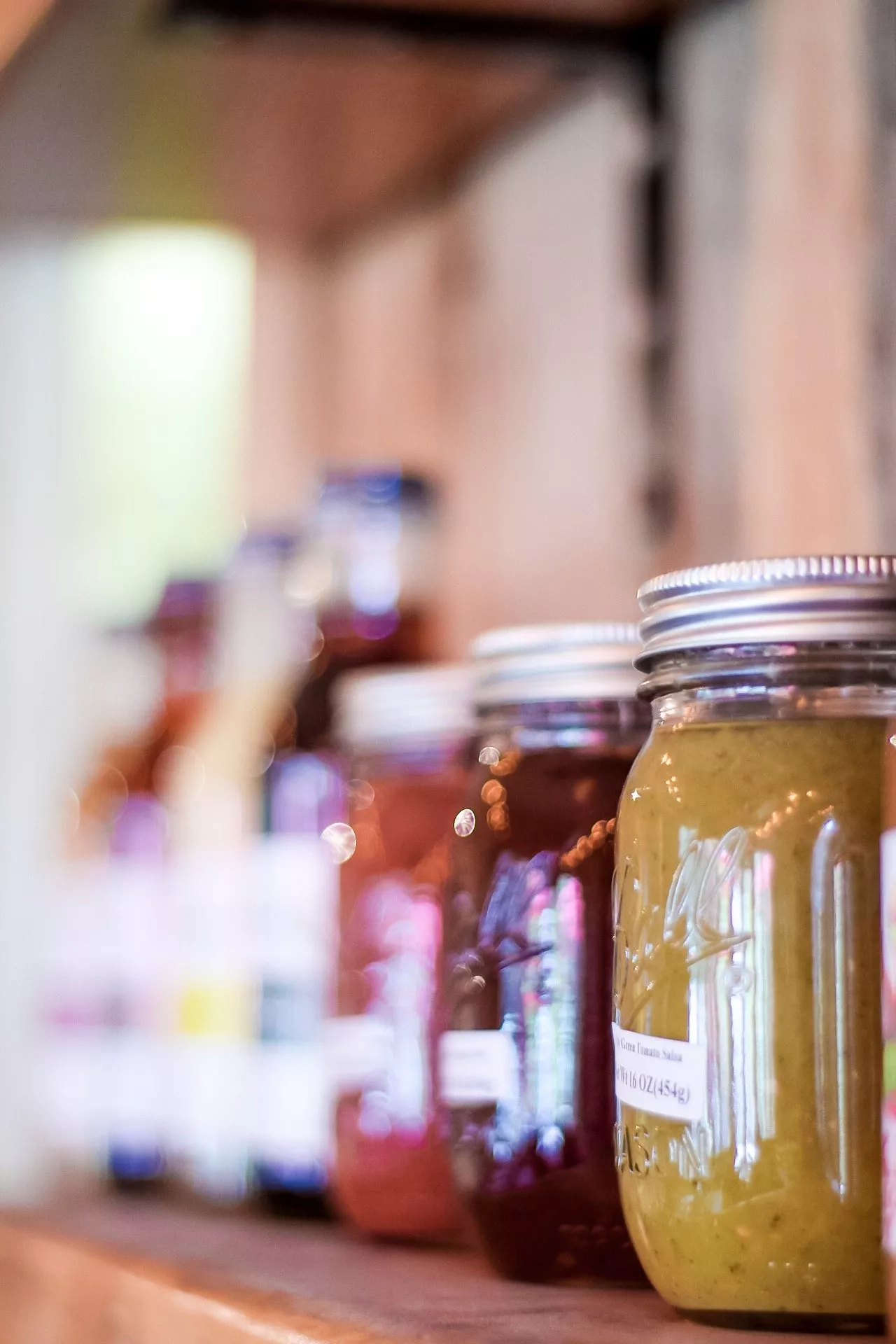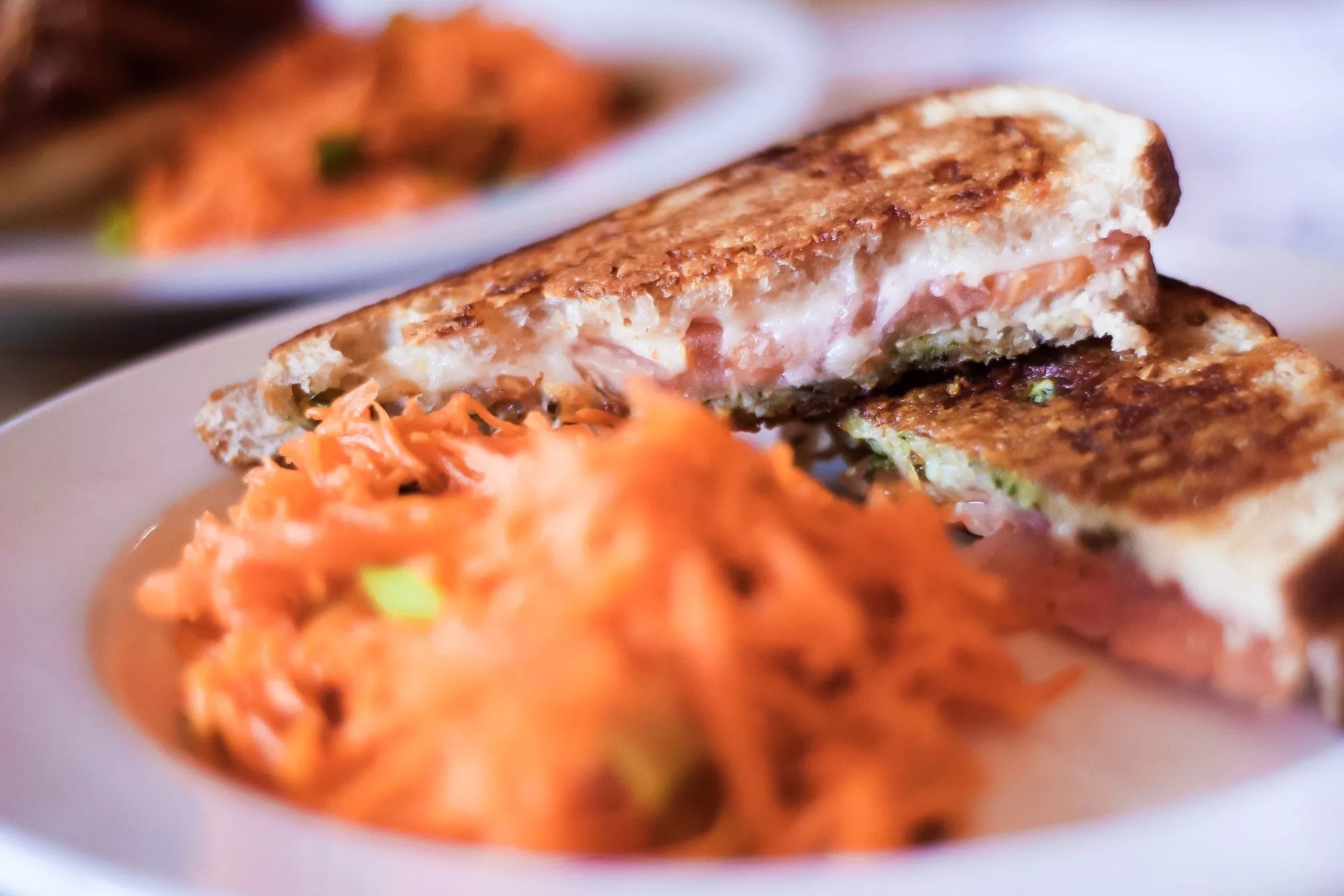 For lunch, I had the parmesan-crusted grilled cheese with basil and tomato added and carrot slaw, while Chris ordered the pulled pork sandwich with a side of carrot slaw. T
he boys chose grilled cheese and PB&J sandwiches to munch on before we ventured outside.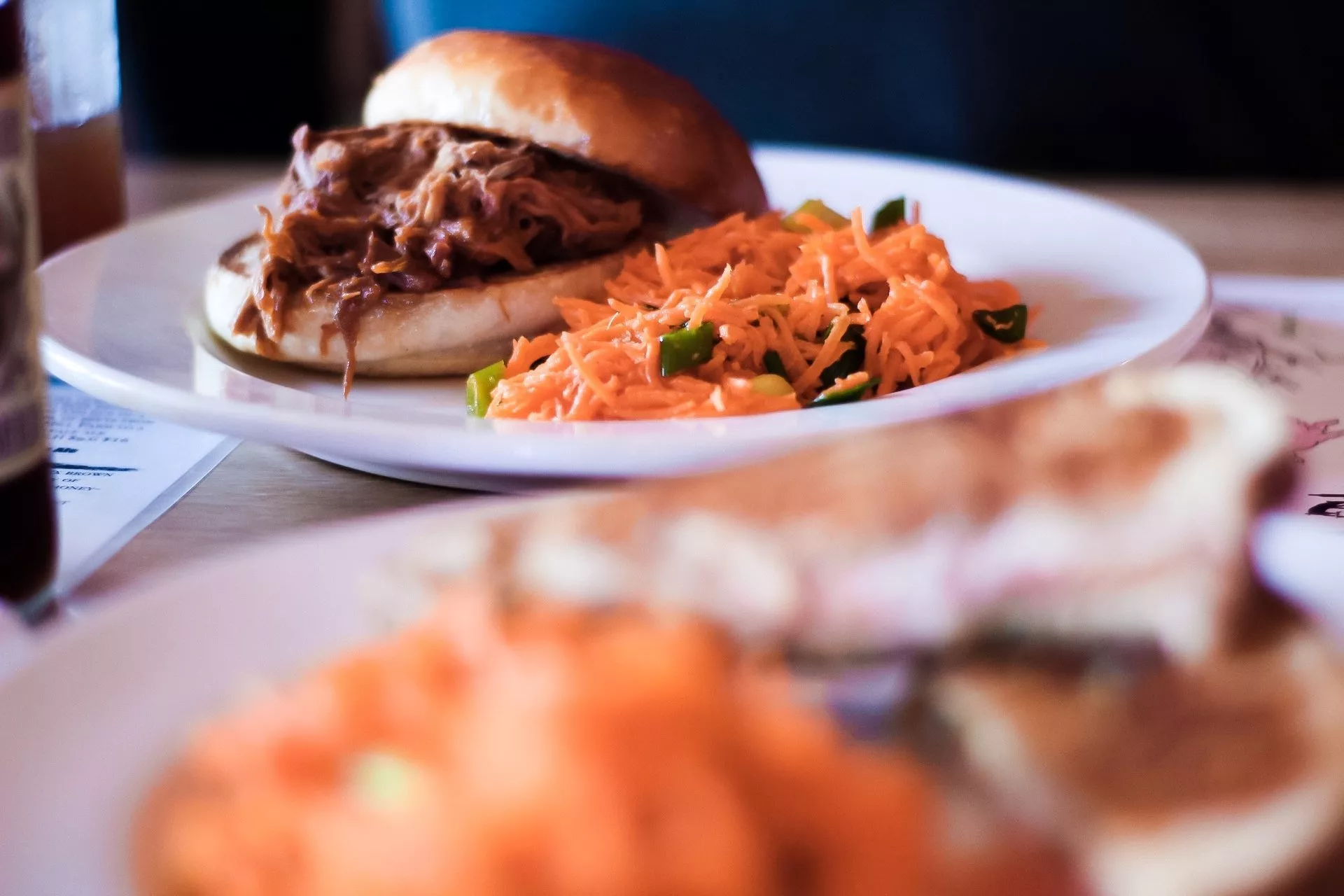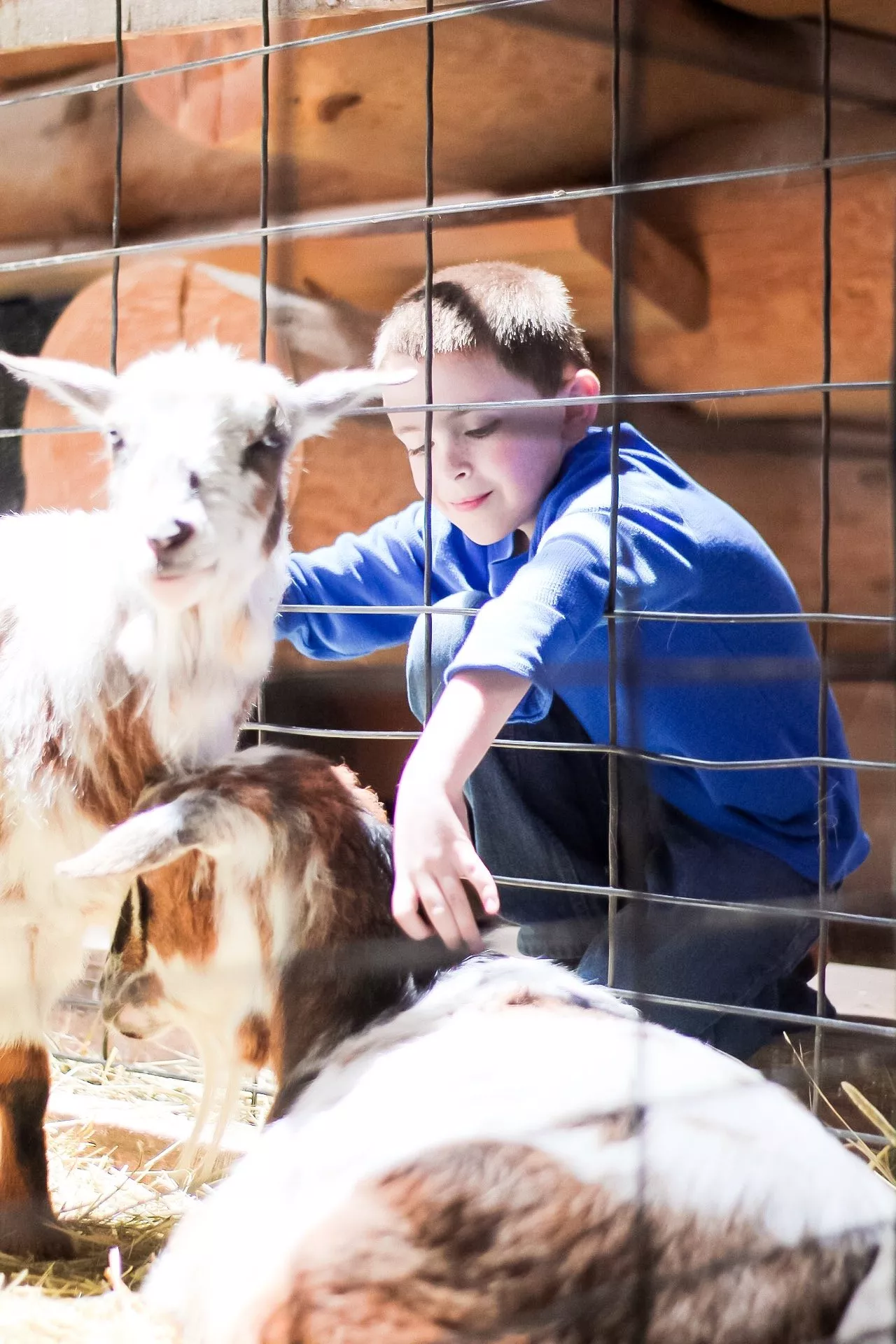 After petting the goats inside the barn outside the cafe doors, we wandered over to the playground.
The boys climbed, slid, and played for an hour.
There was even a giant slingshot – the Squash Rocket – off to the side of the playground for the kids and adults, too. ;).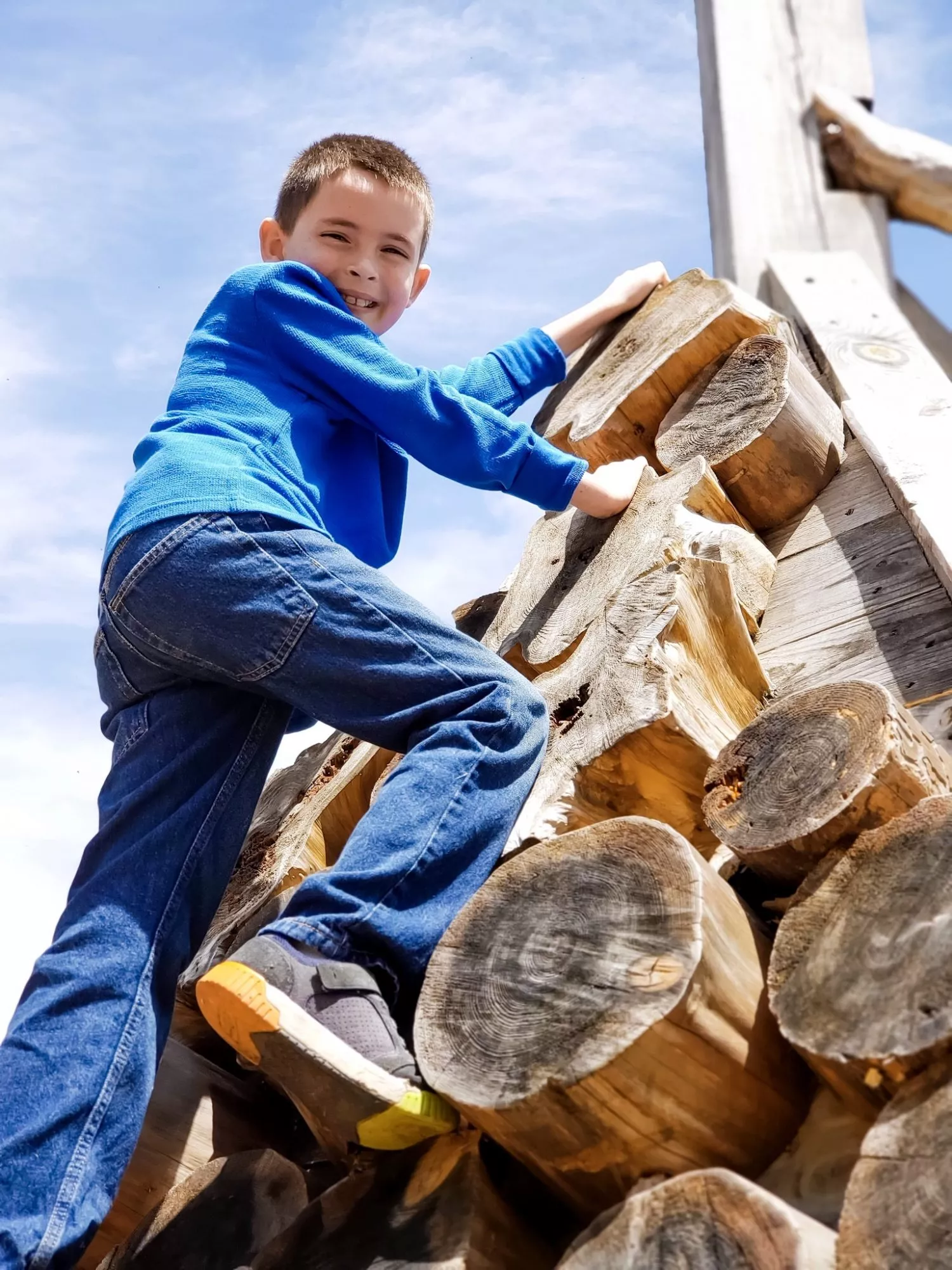 Walking In Downtown Harbor Springs, MI
Walking in downtown Harbor Springs was like walking into one of our favorite books.
The town was gorgeous, with its older buildings, budding trees, and hanging flowers.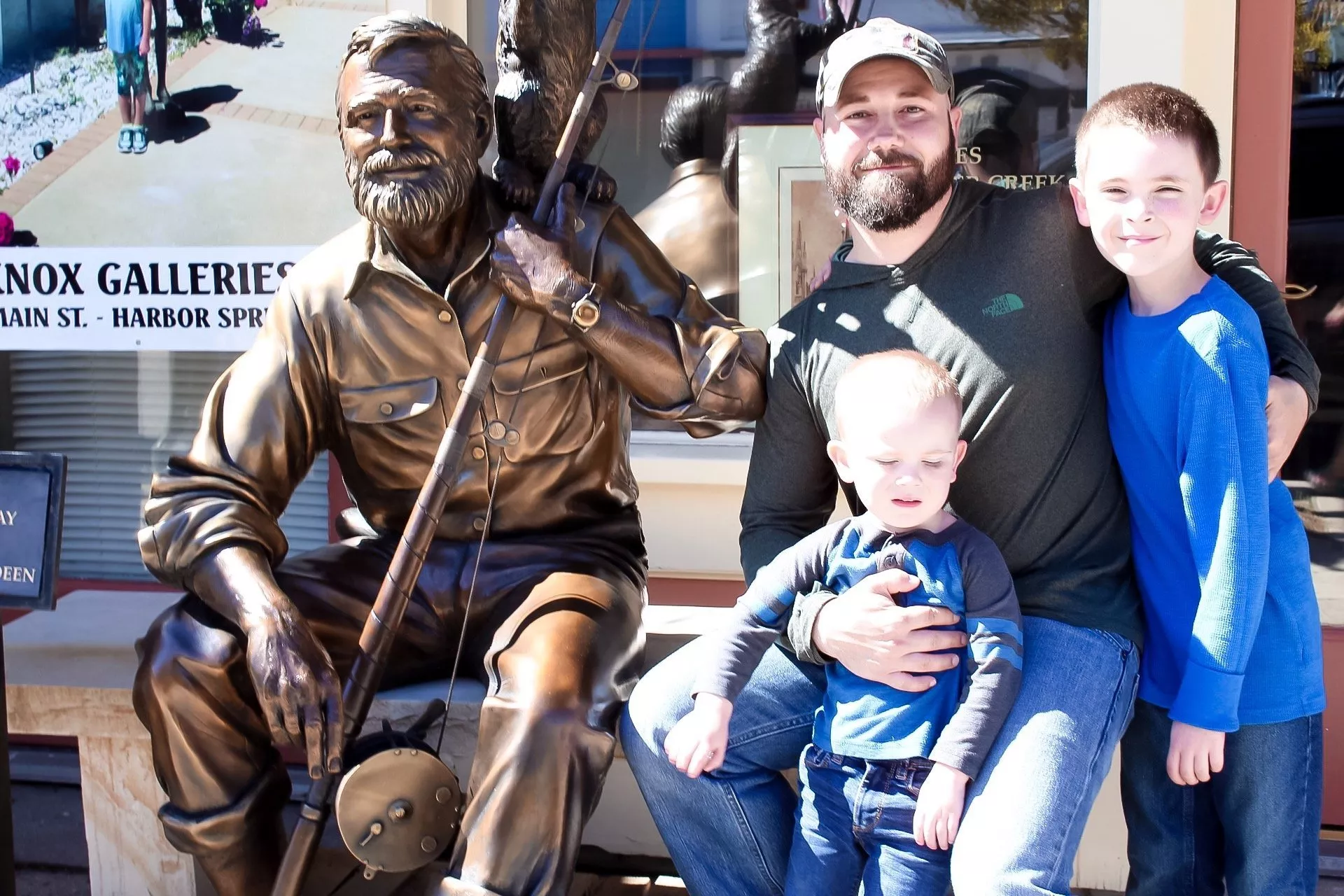 Throughout Petoskey and its surrounding cities, there are many tributes to Ernest Hemingway – like this statue here!
We grabbed a quick picture with him before heading off to our scheduled boat ride.
Stafford's Pointer Boat (Harbor Springs, MI)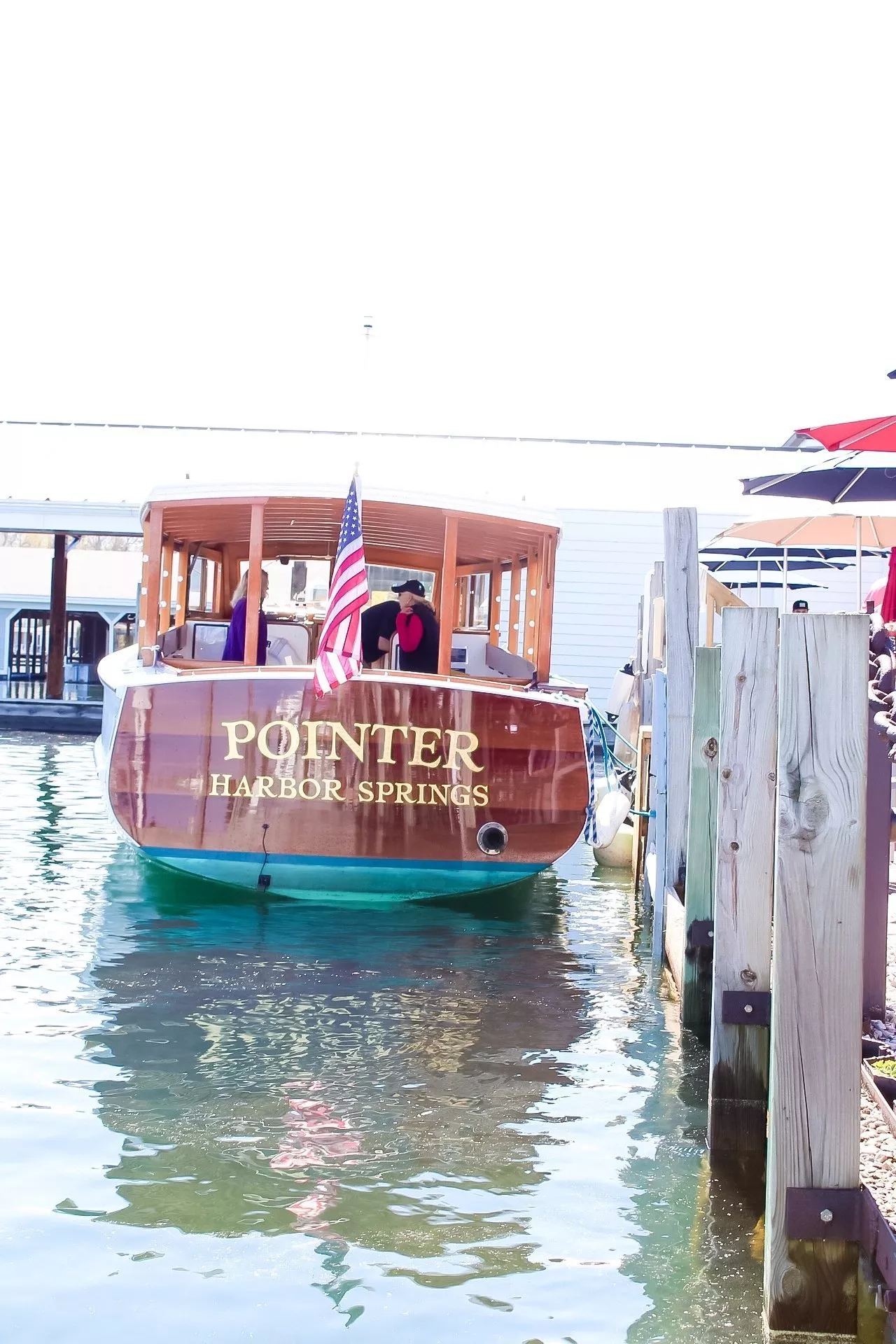 Our family is a huge fan of the water, with my hometown being a beach town in North Carolina, and my husband being an avid kayak fisherman and a Navy veteran.
Taking a ride on Stafford's Pointer Boat in Harbor Springs was a natural first choice for us, and I'm so glad we decided to go!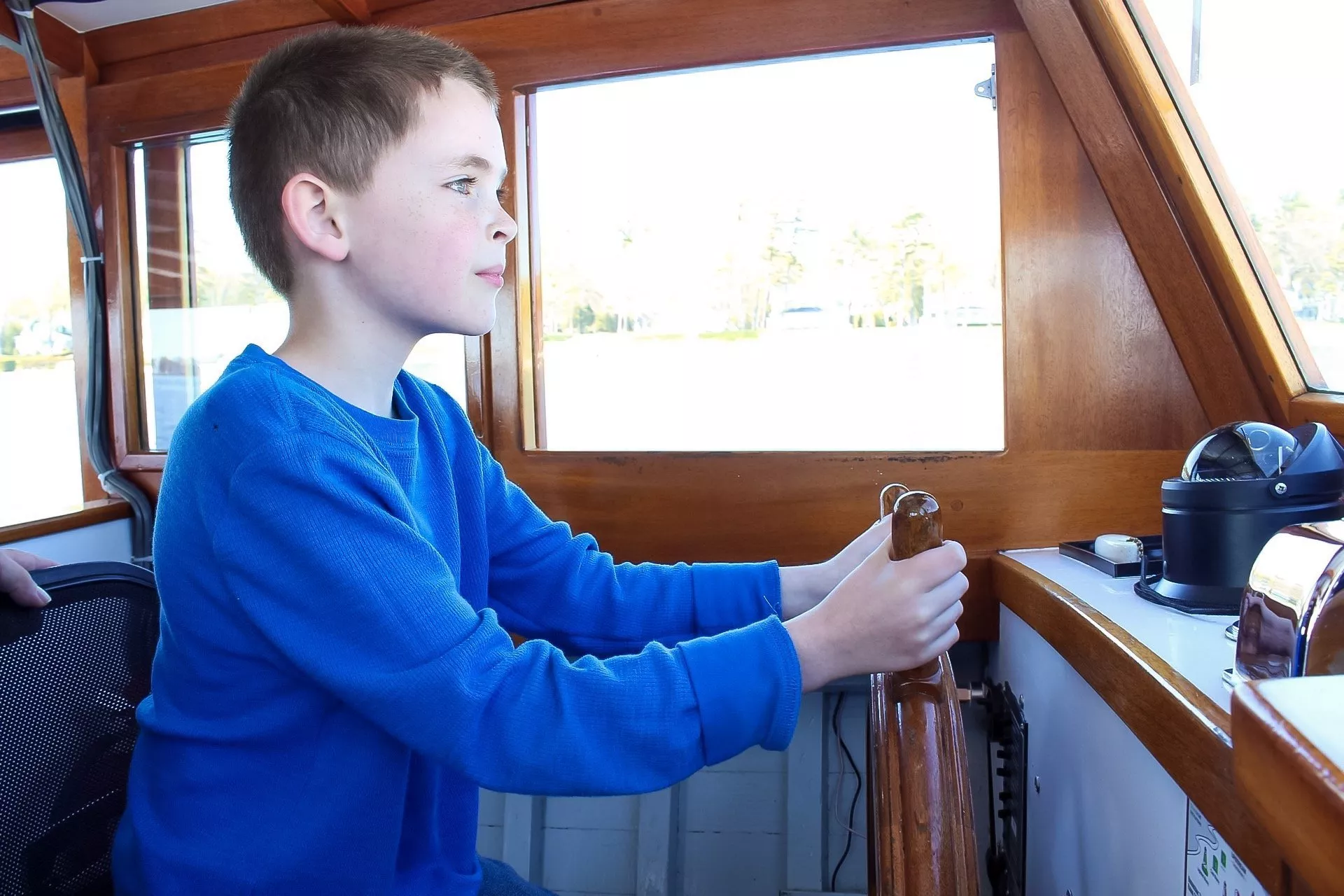 Launching from Stafford's Pier Restaurant in Harbor Springs, we took a ride on the boat through Harbor Point and Wequetonsing.
The water was so clear below us, dropping down to 70 feet at some points.
The cottages along the shoreline were beautiful and had their own private beach and docks.
We toured the shoreline and waterways for over an hour hearing interesting stories before it was time to head back.
The captain of the boat let my oldest son, Max, steer the boat towards the restaurant on our way back, which was the best part of our entire trip, according to him!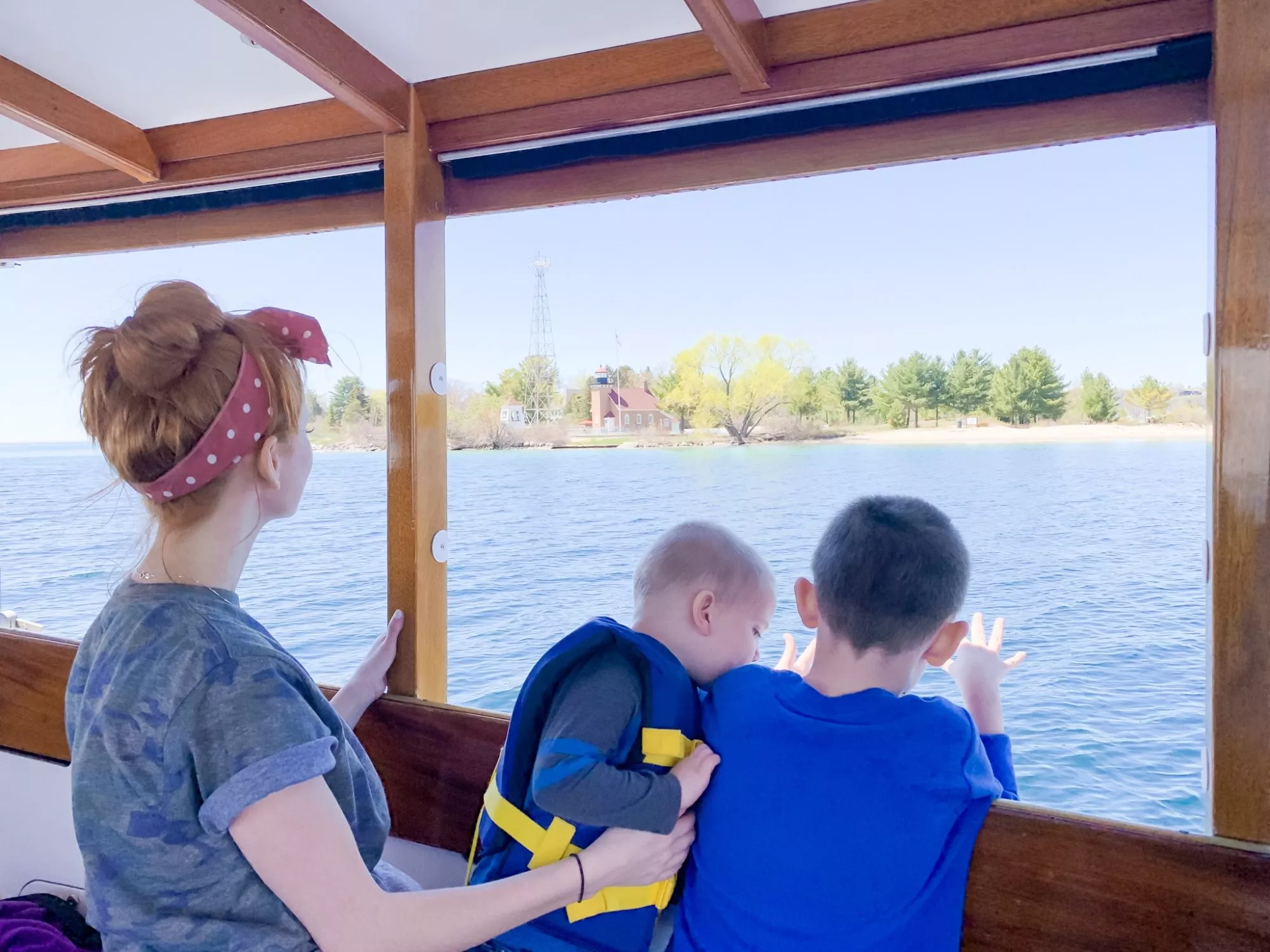 Watching Fudge Being Made At Kilwins (Petoskey, MI)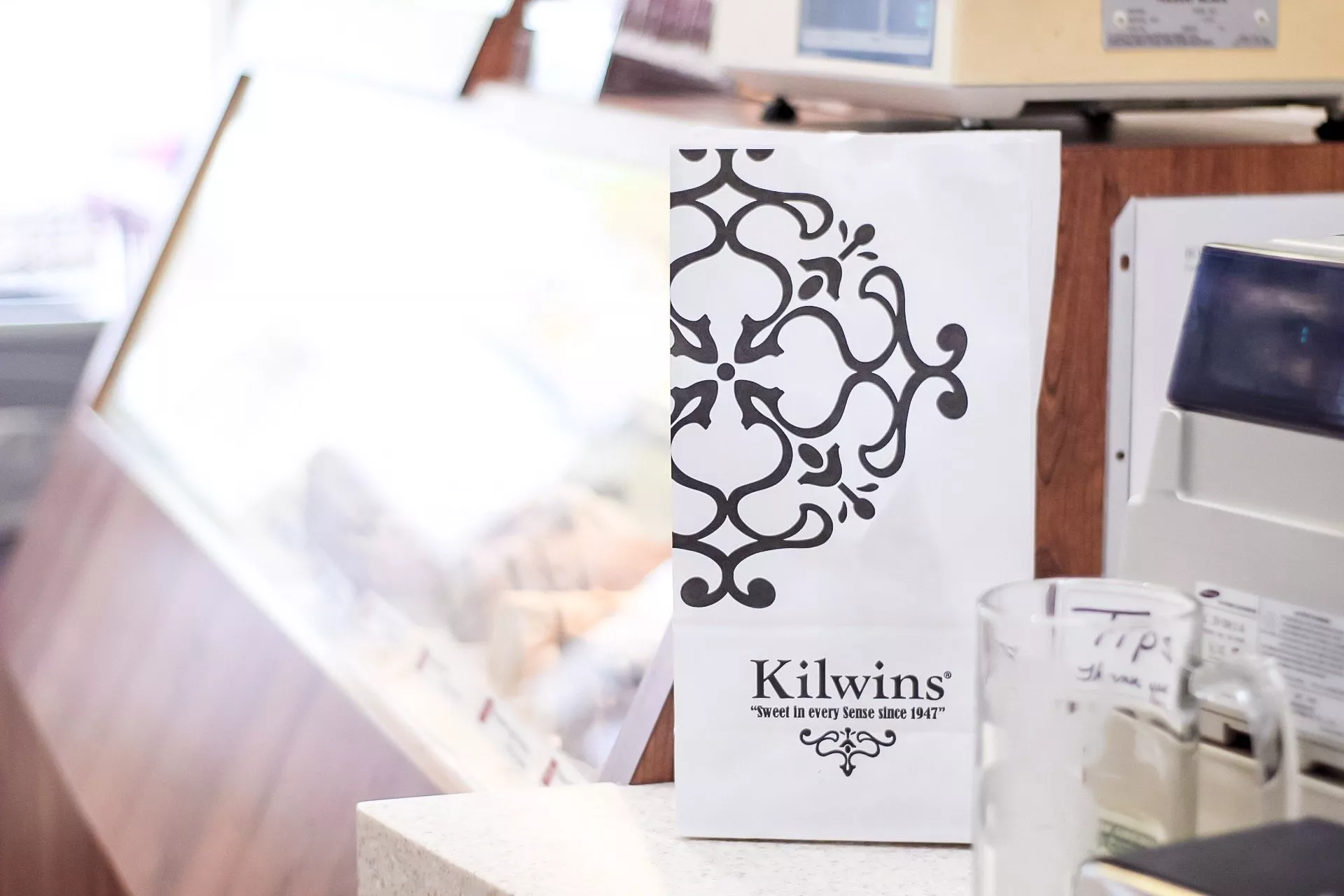 After a good day on the water, Chris and I figured it was the perfect time for some sweets.
We headed back towards our hotel in Petoskey, stopping in at Kilwins of Petoskey in downtown.
We watched fudge being made and ordered some confections to take with us.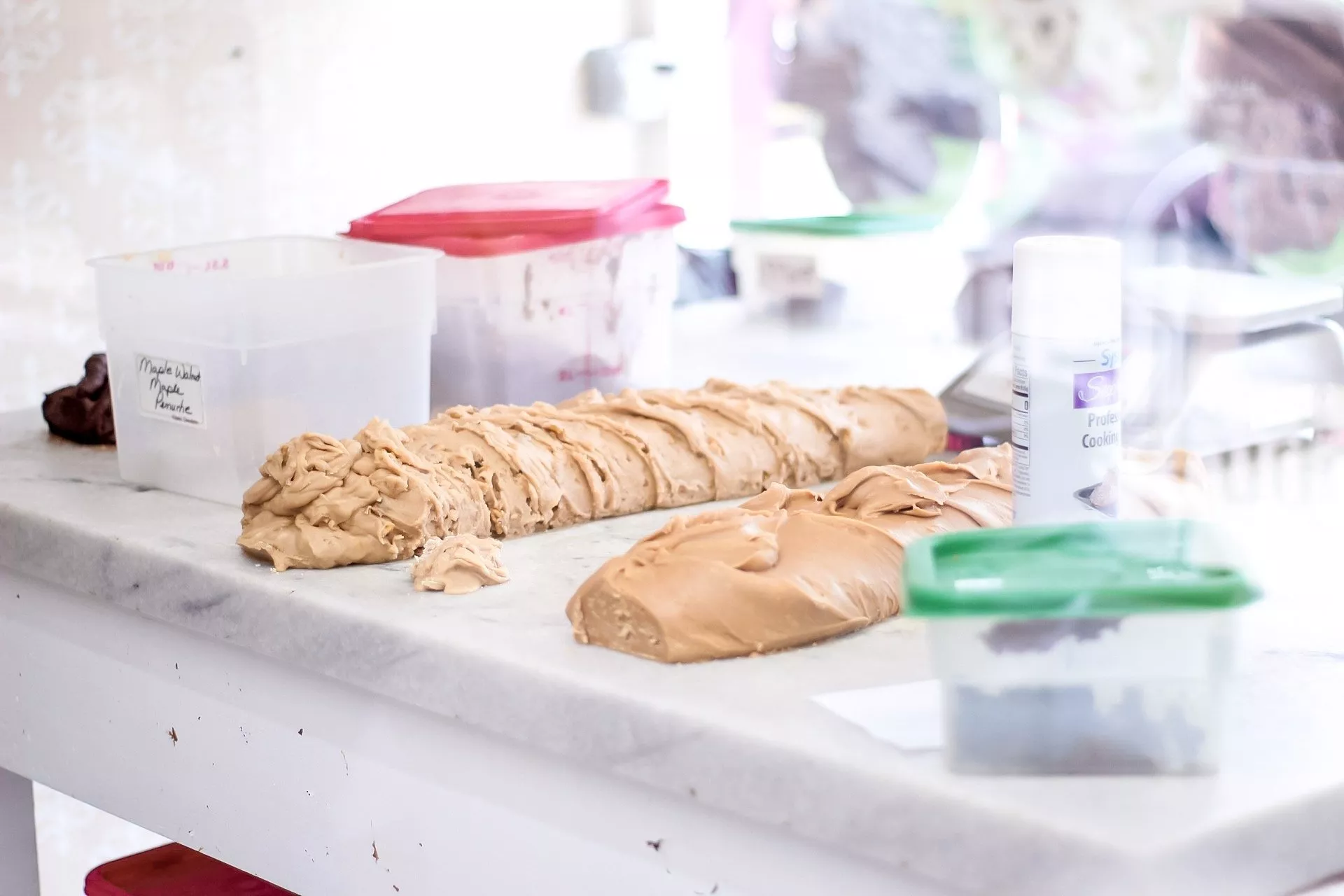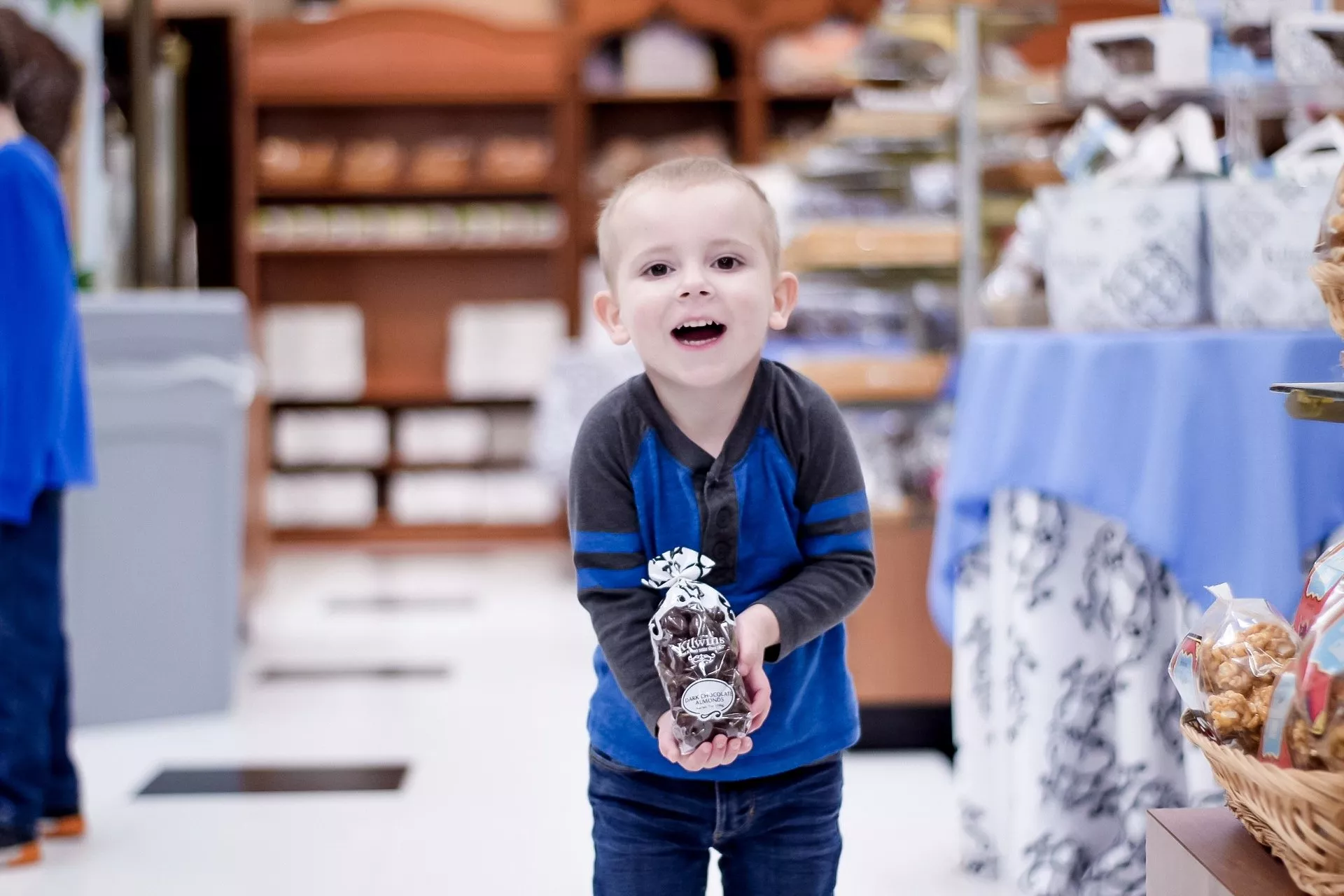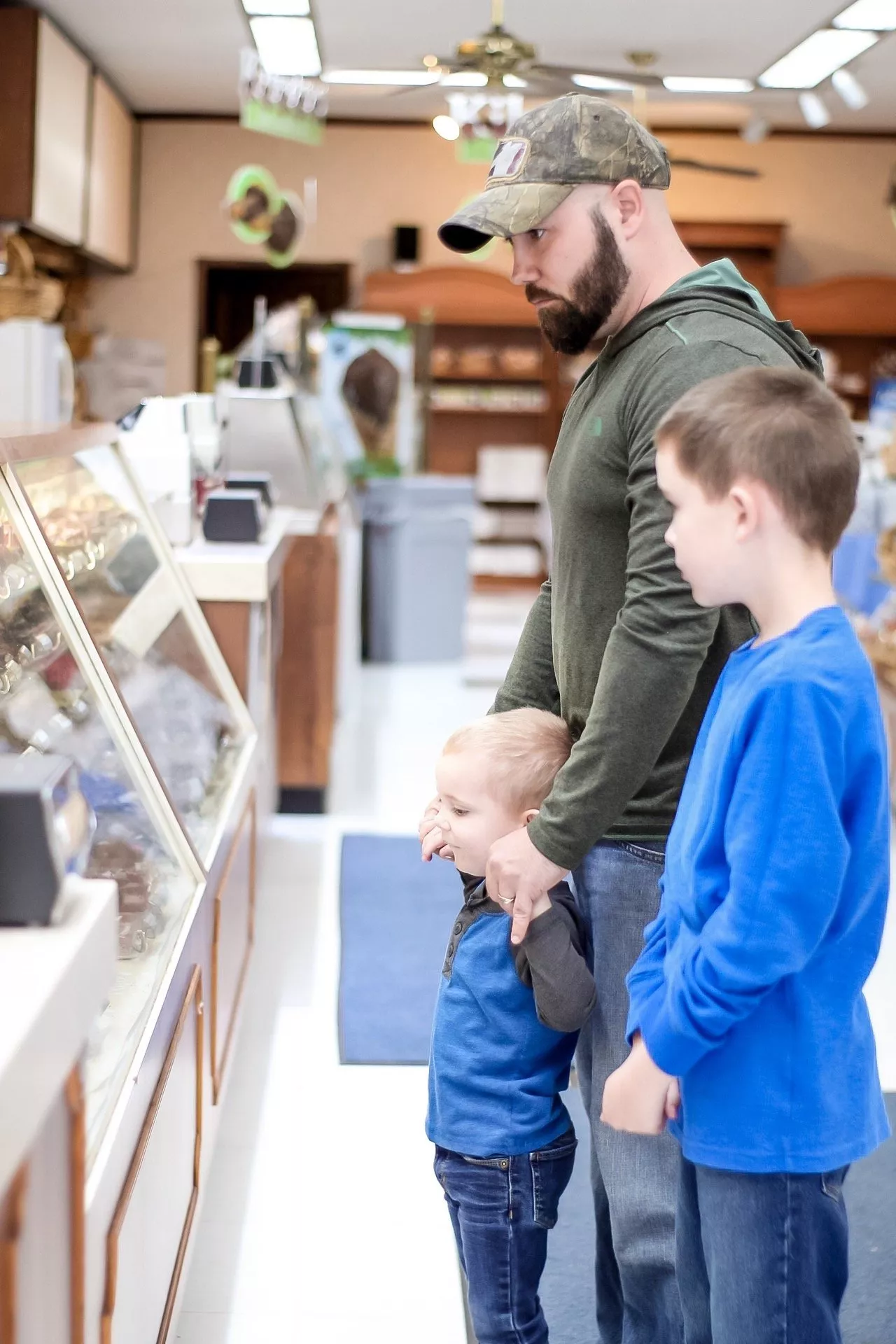 Searching For Petoskey Stones At The Pier (Petoskey, MI)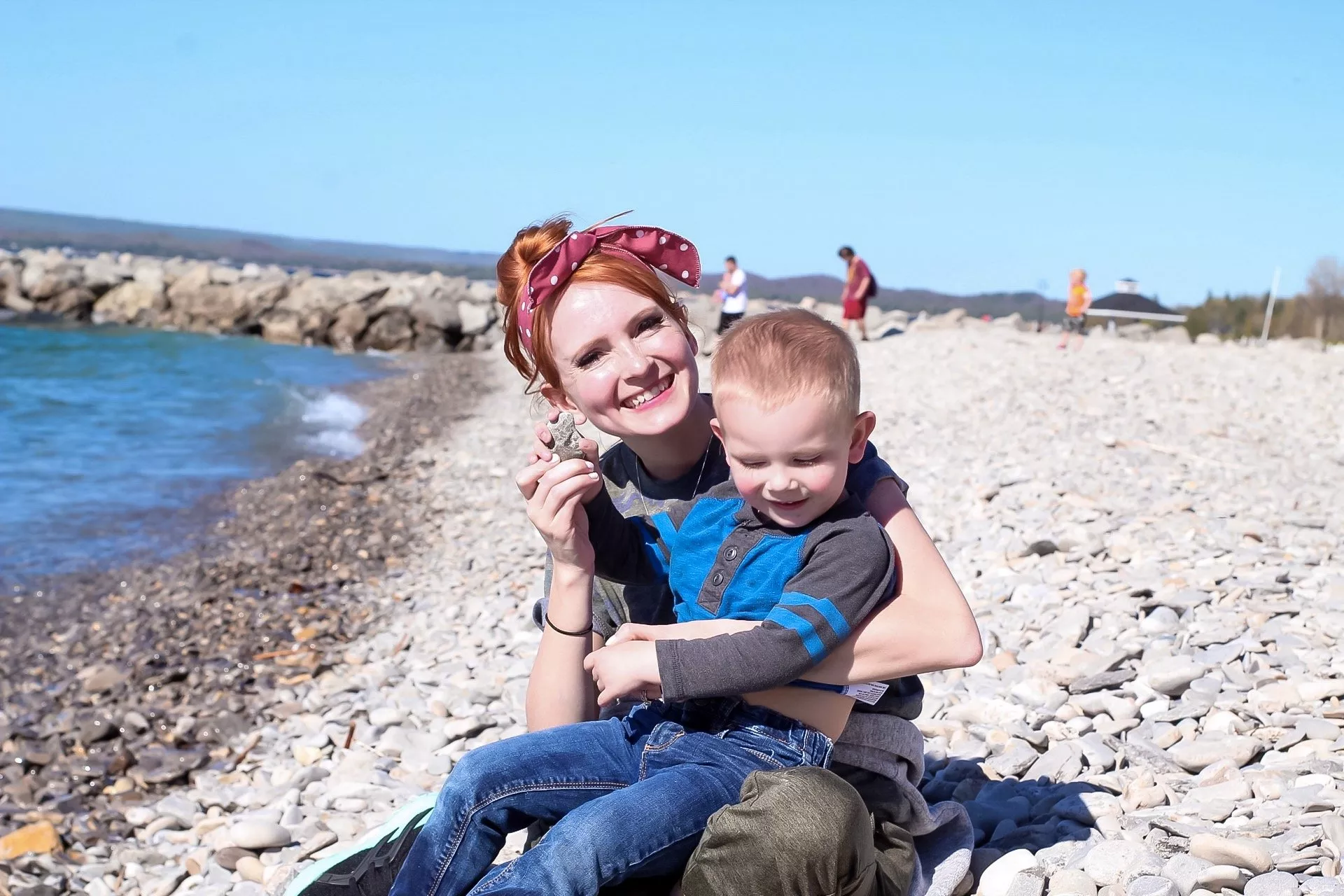 After eating some yummy sweets from Kilwins, we decided to see what all the fuss was about and find ourselves at least one Petoskey stone.
A Petoskey stone is actually a rock and a fossil, and is the state stone of Michigan.
The coral that is responsible for creating this fossil stone existed about 350-400 million years ago!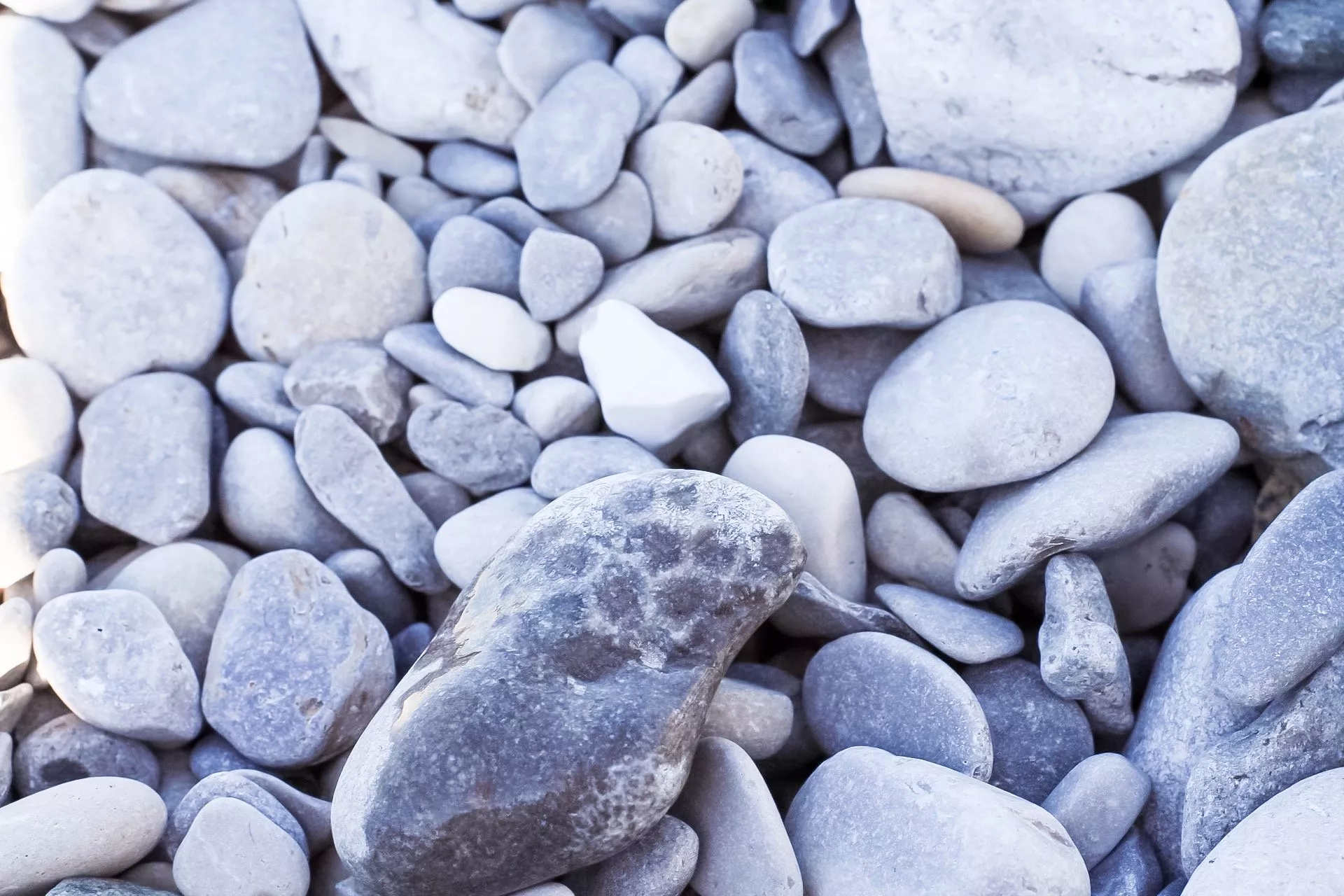 While we didn't find one that looked as pretty as the ones they sell in stores, we did find one that looked remarkably close to the real thing.
An Instagram poll I ran on my Instagram stories revealed that only ~70% of Michiganders believed the one we found was an actual Petoskey stone, while the other ~30% thought it was not.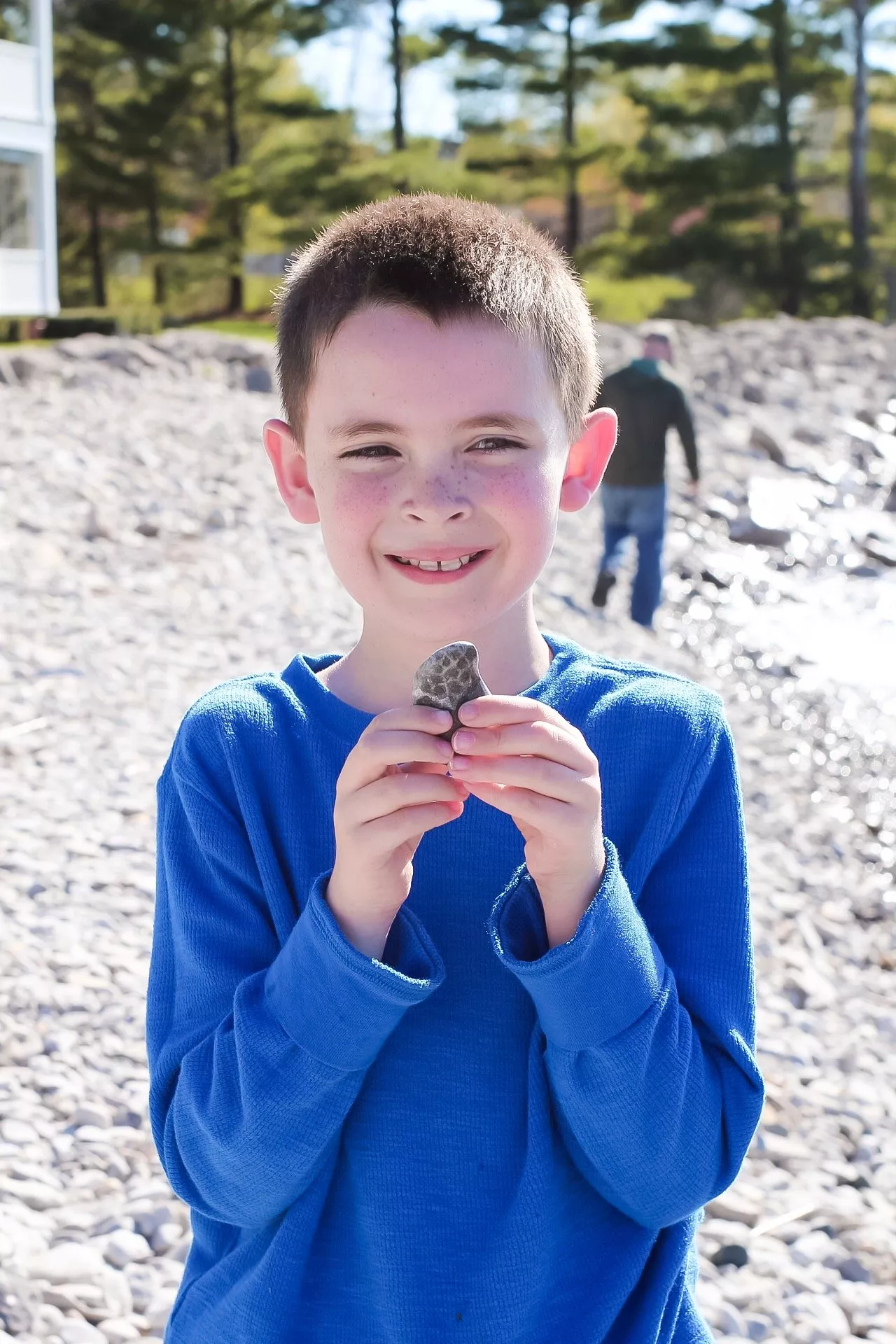 We still kept it – just in case.
Dinner & Drinks At Petoskey Brewing (Petoskey, MI)
Once we were back at the hotel, the boys needed a little snooze so they took a nap, and my husband and I ended up falling asleep ourselves.
We woke up just in time for dinner and decided to eat at Petoskey Brewing, which was just down the street.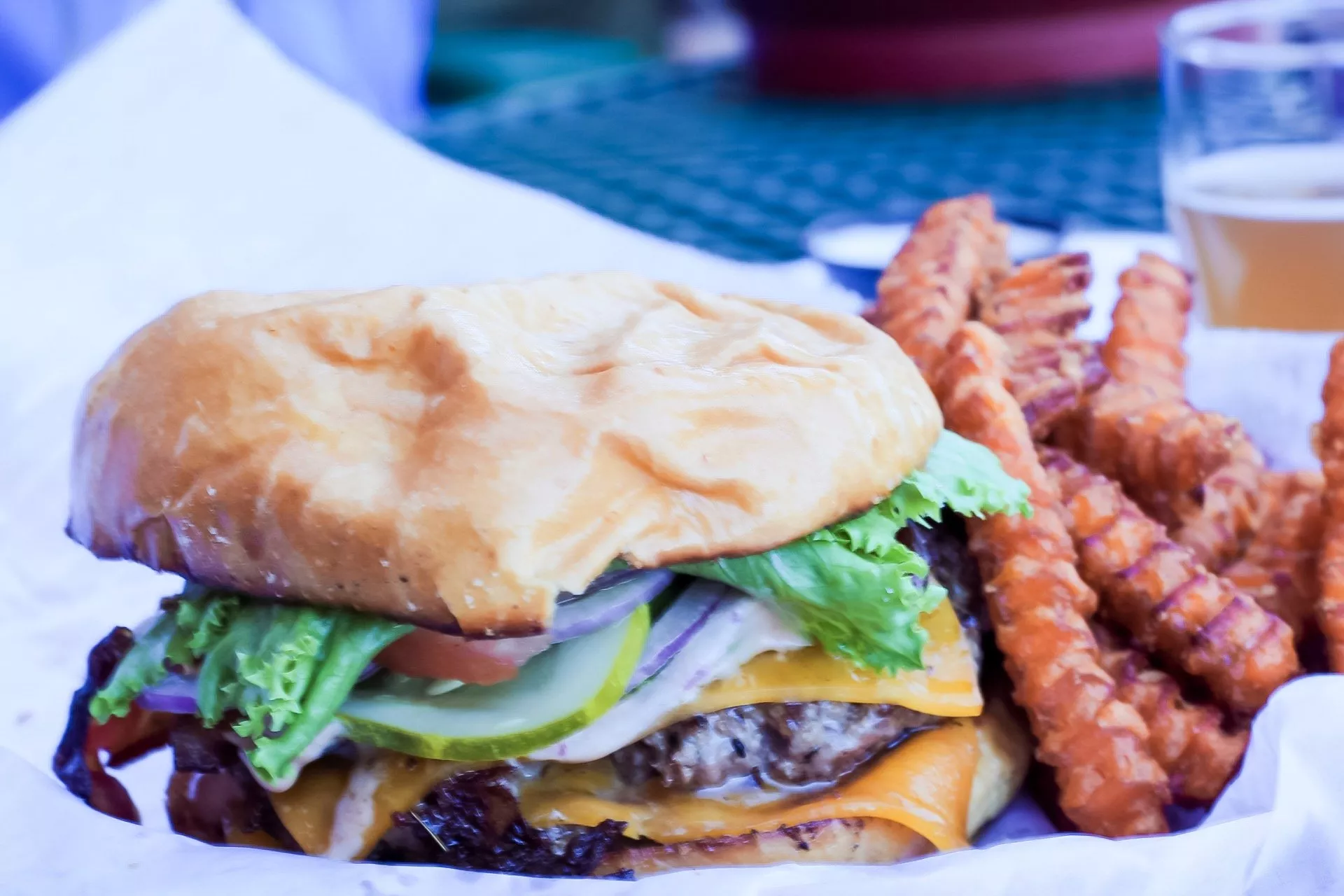 I don't drink often, but when I'm on vacation, I like to sip and taste different wines and beers for fun. Petoskey Brewing offers a 4 oz. glass to sample beers for less than $2.50, so I chose the Sparkle beer and Cranium Crush (which has actual bits of waffle cone and raspberries added in during fermentation).
The Cranium Crush was my favorite.
For dinner, I ordered a burger (because what goes better with beer than burgers?!), and Chris ordered the Fish Tacos.
While Petoskey Brewing doesn't offer a child's menu, they are super accommodating when it comes to ordering for children, and were able to piece together some appetizers (chicken tenders and sweet potato fries) for the boys that they could share.
The sweet potato fries were the absolute best I have ever had – they were crisp and perfectly salted.
Right outside the brewery, down a ways from the outdoor patio, there is even a spot where you can rent a bike and go along the trail after dinner.
Brunch At Stafford's Bay View Inn (Petoskey, MI)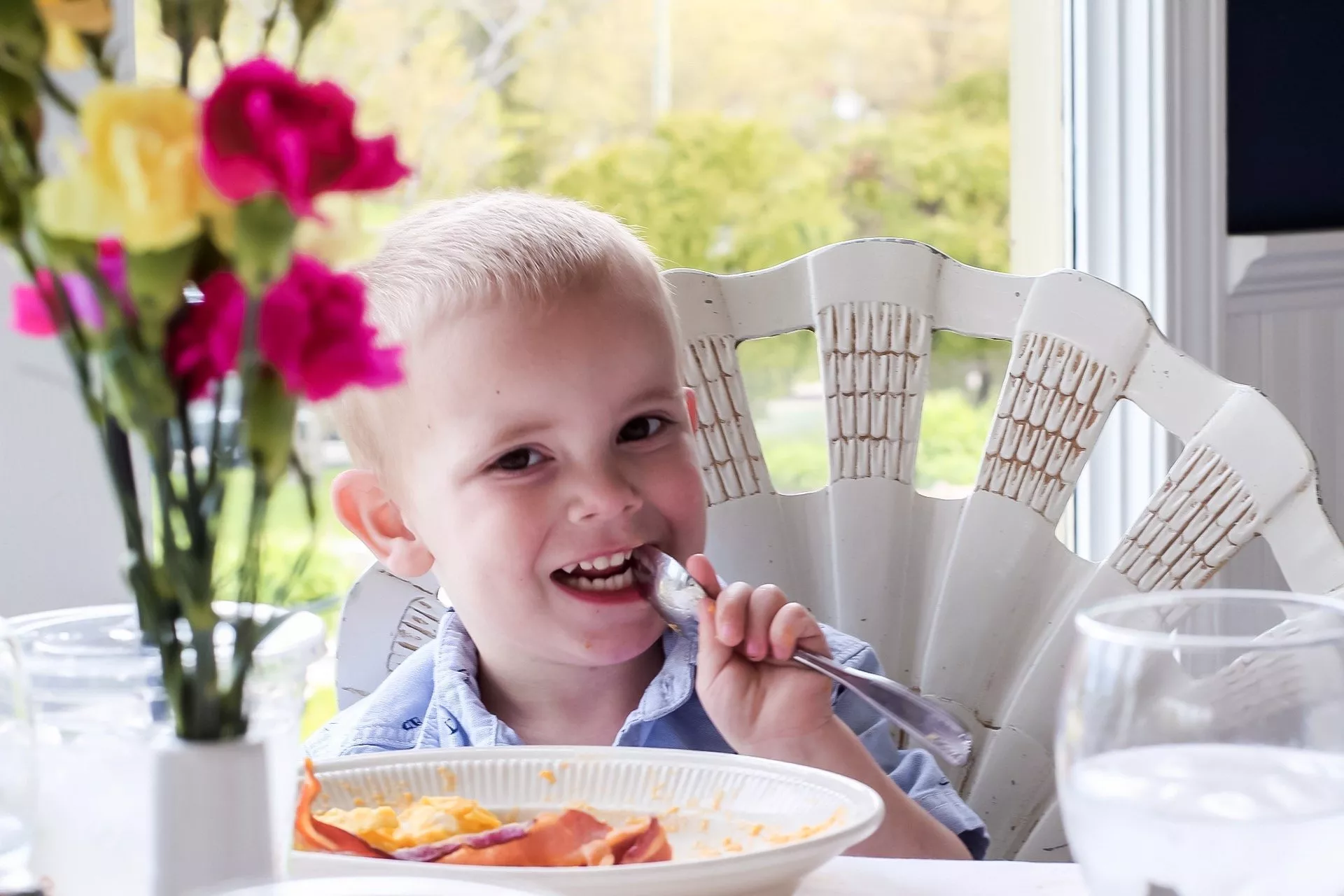 Sunday morning, we woke up late and decided to have brunch at Stafford's Bay View Inn down the street from our hotel in Petoskey.
They have a decorated buffet brunch featuring many options (which thankfully included Jax's favorite, macaroni and cheese).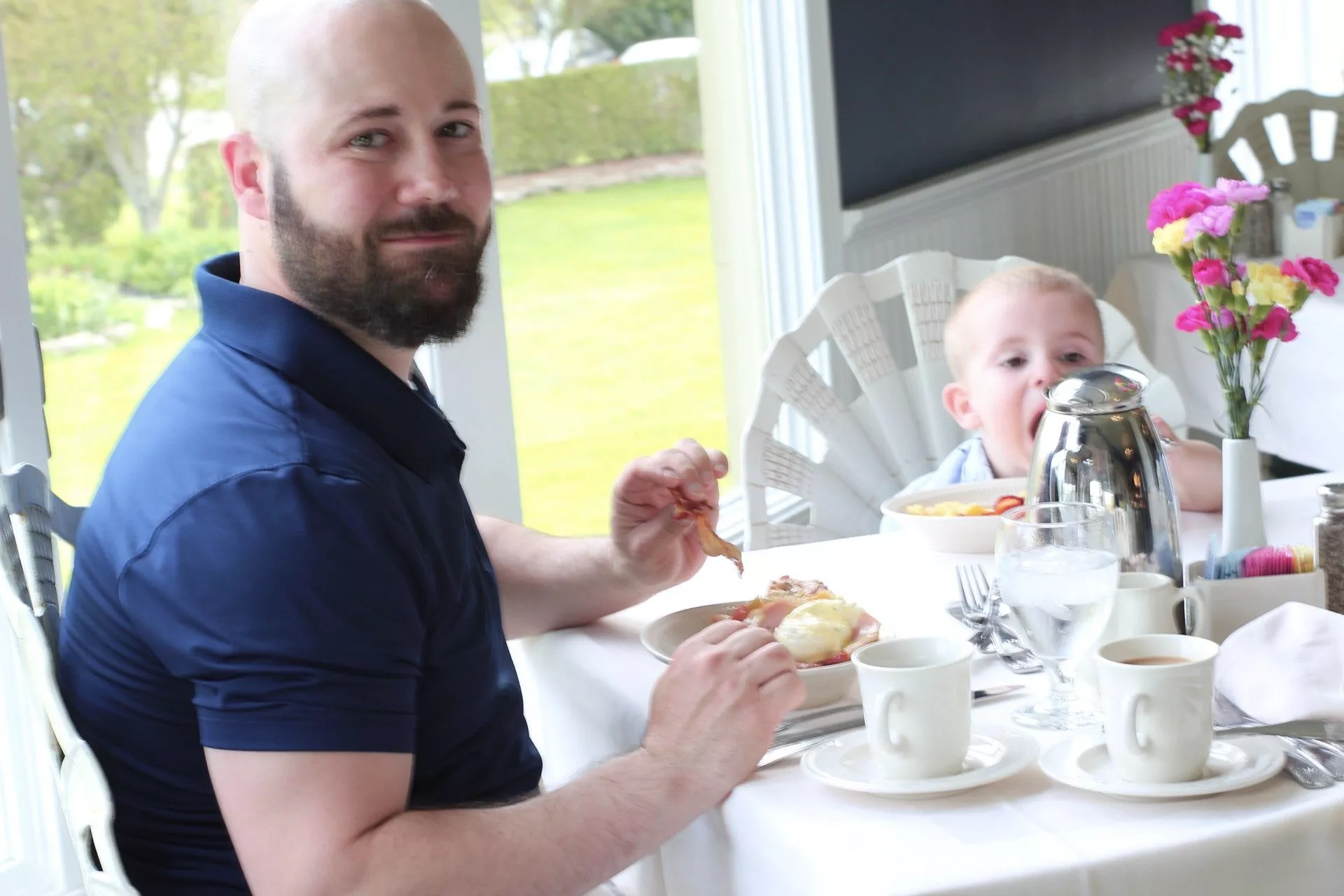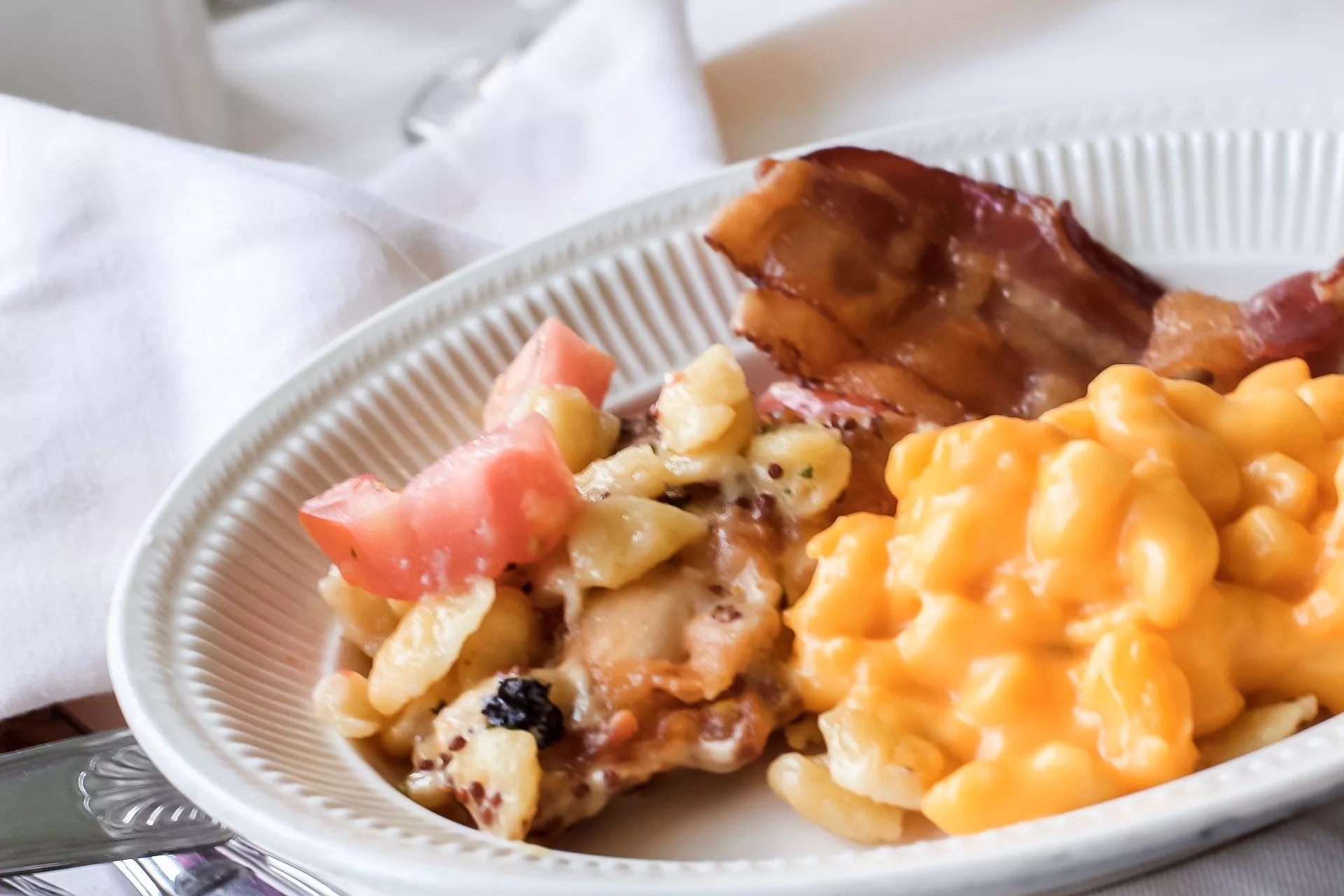 I happily brunched on chicken dijon, chilled cherry soup, whitefish almondine, and bacon as we looked out at the bay behind the Inn.
Little Traverse Conservancy Trails (Harbor Springs, MI)
Following our brunch, we looked once again for Petoskey stones in front of the Bay View Inn, this time with no such luck.
The boys still needed to work off some energy, so we decided to head back to check out one of the Little Traverse Nature Conservancy trails.
We were hoping to spot some red fox, deer, and maybe some beetles, but I think the kids were too loud and probably scared any wildlife that may have been near us away ;).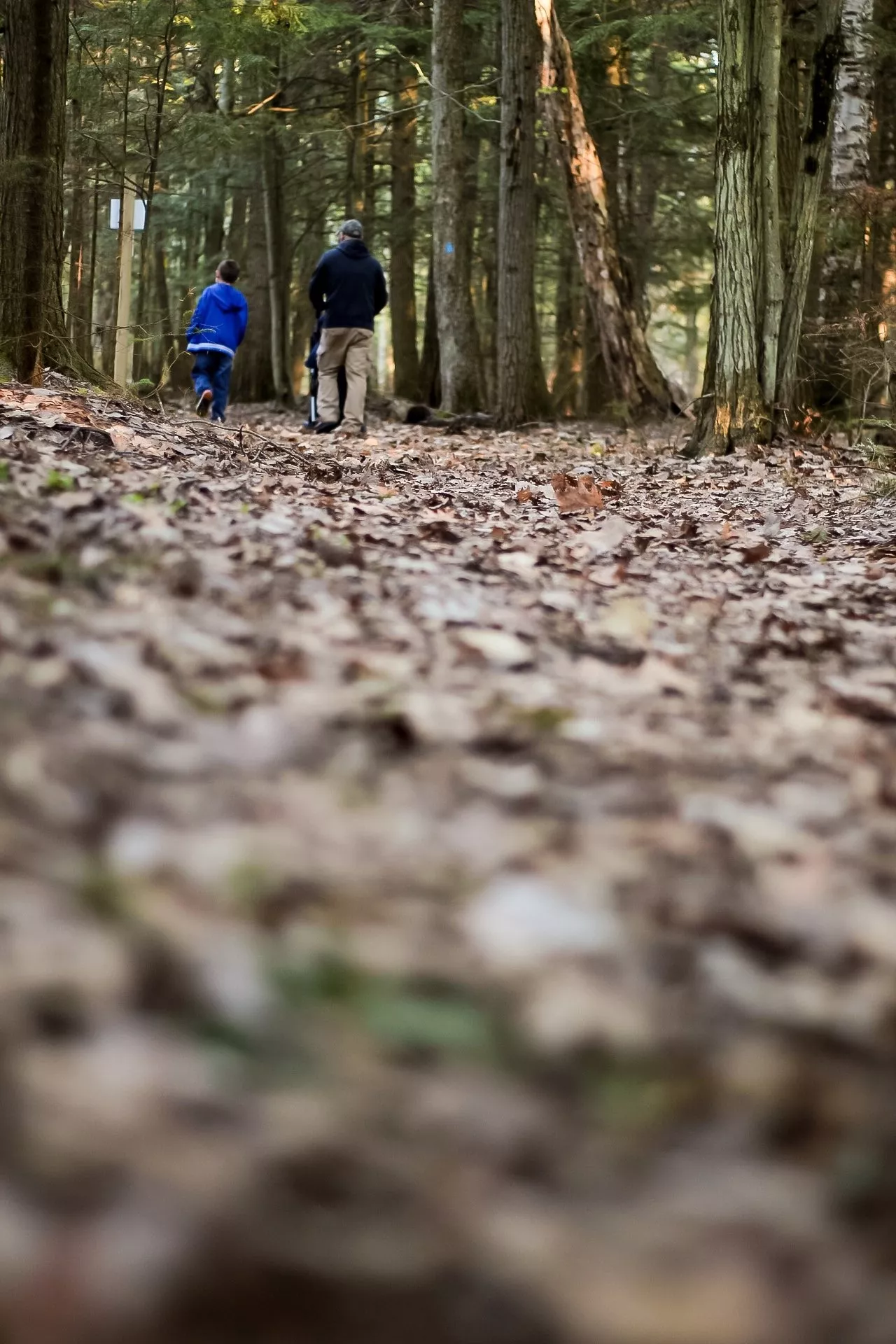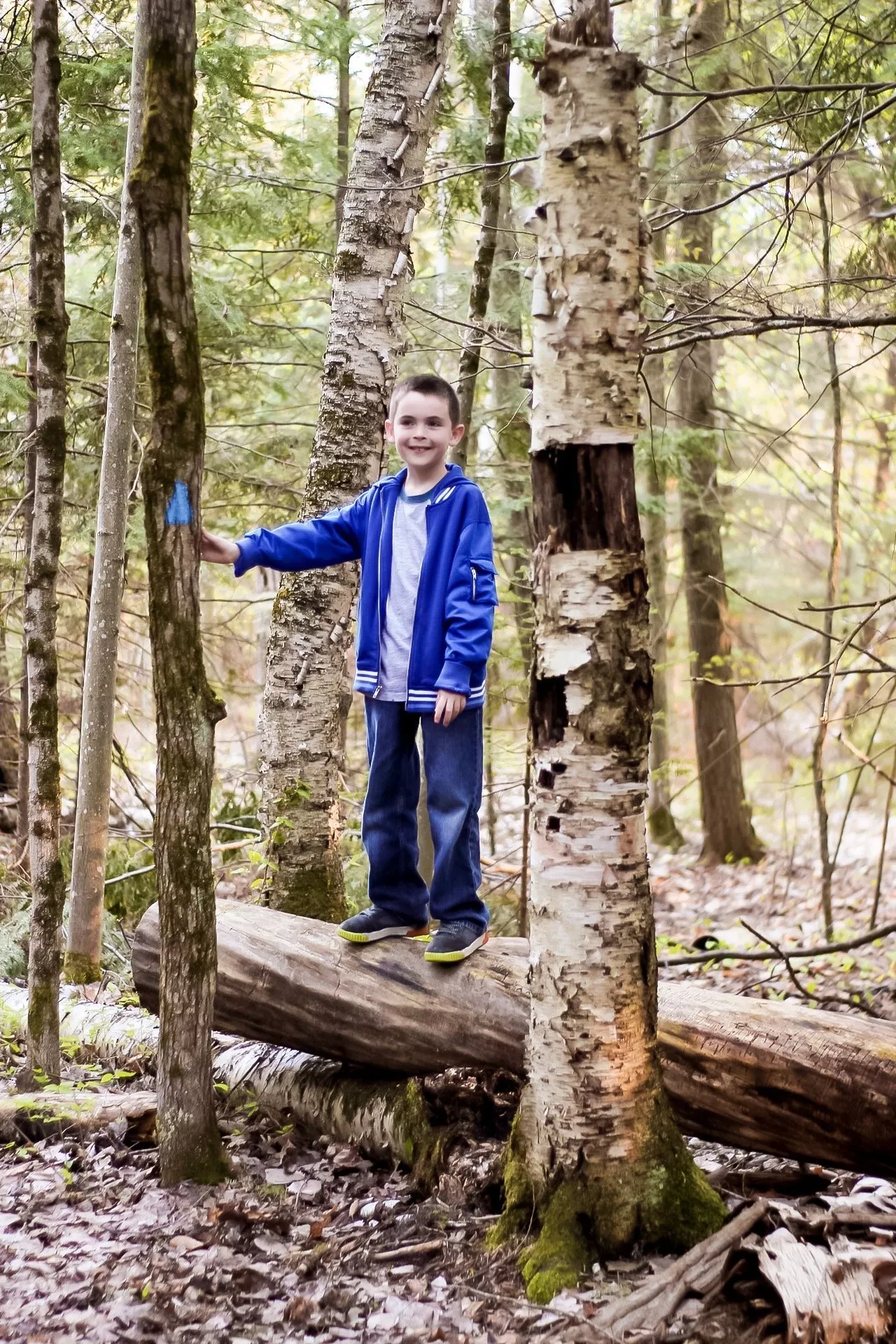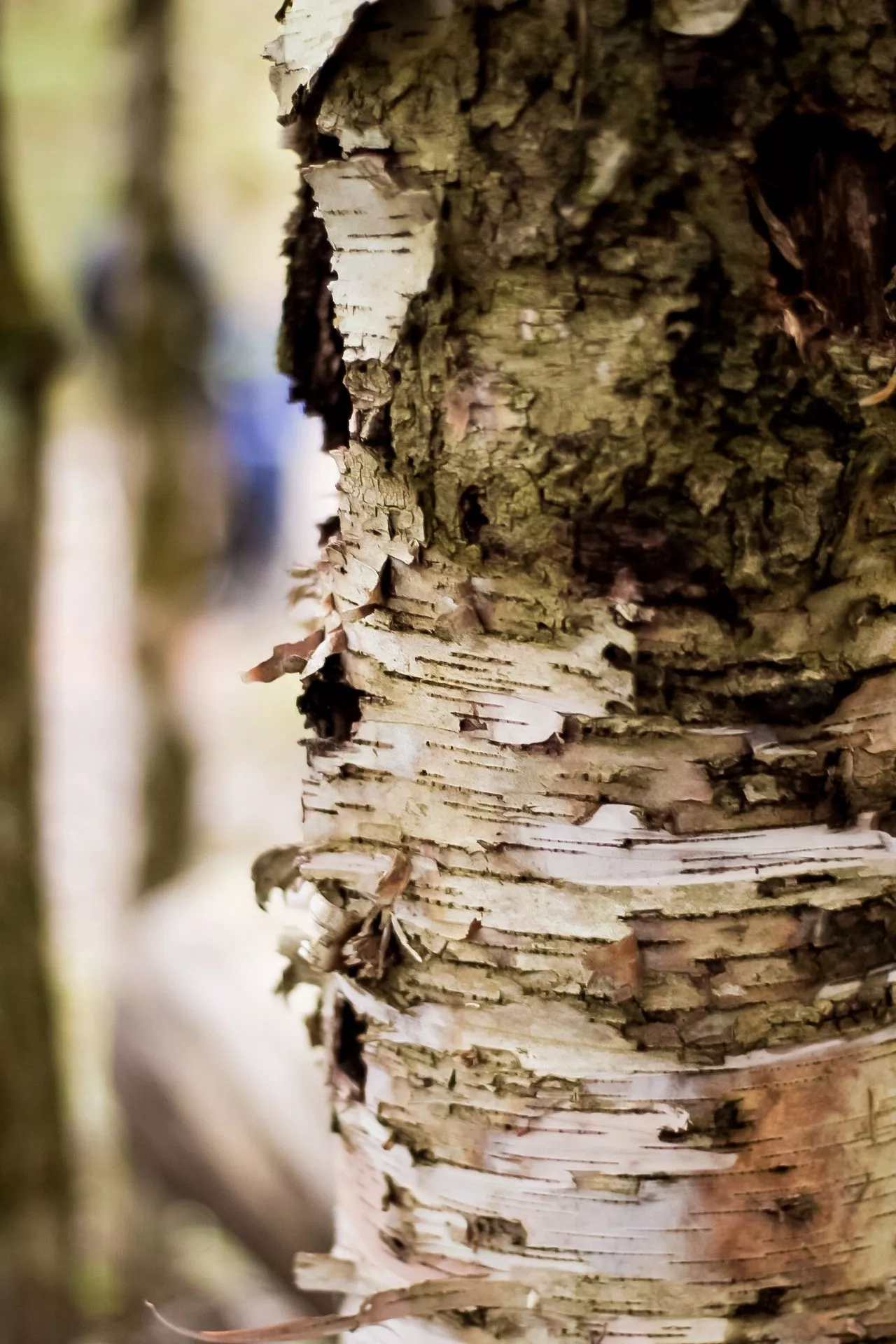 We followed the trails out to a body of water known as Round Lake and took in the beauty of the nature conservancy.

The Beach At Petoskey State Park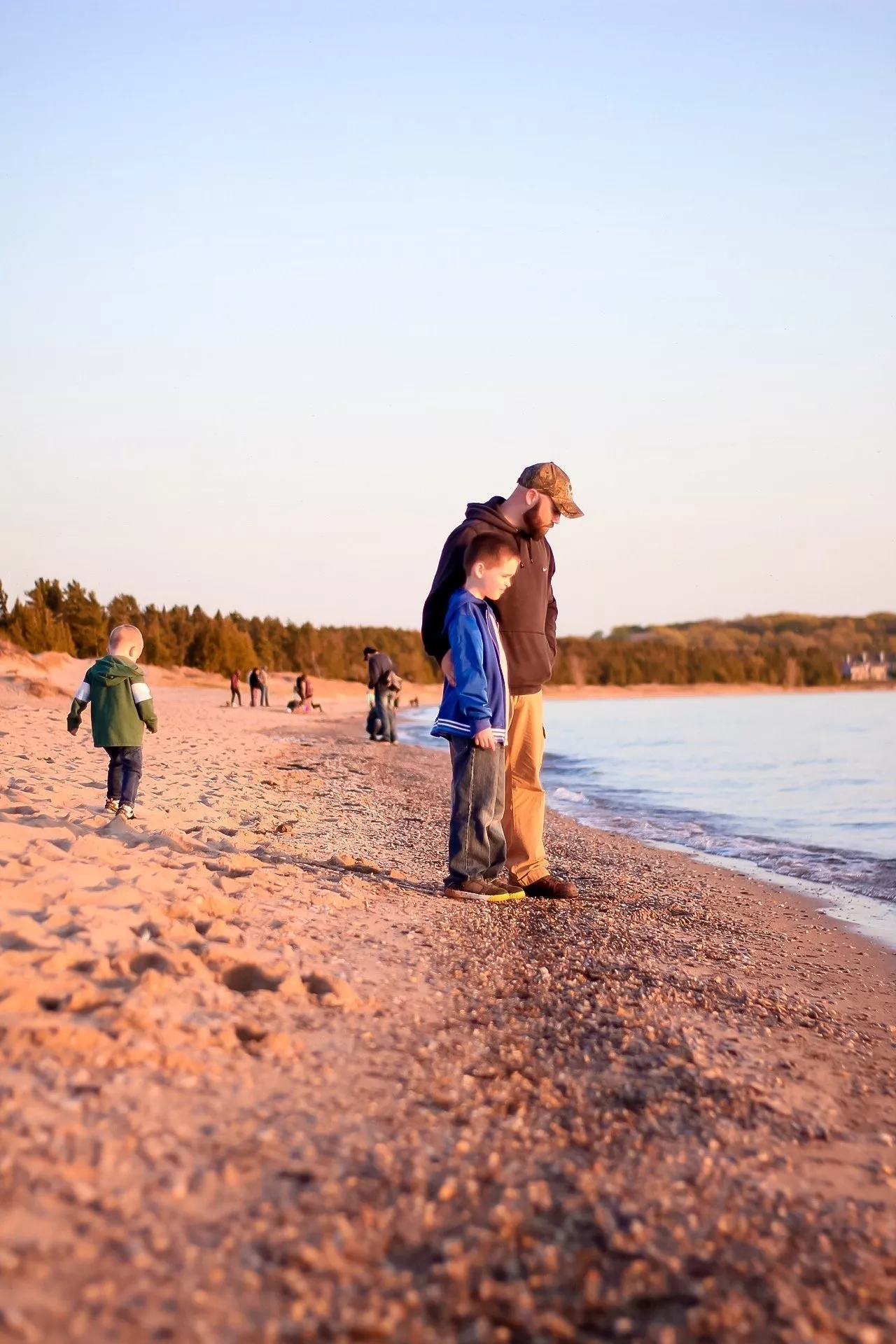 On our way back, we spotted the sign for Petoskey State Park and decided we had enough sunlight and energy to do a little more exploration before tucking ourselves in for the night.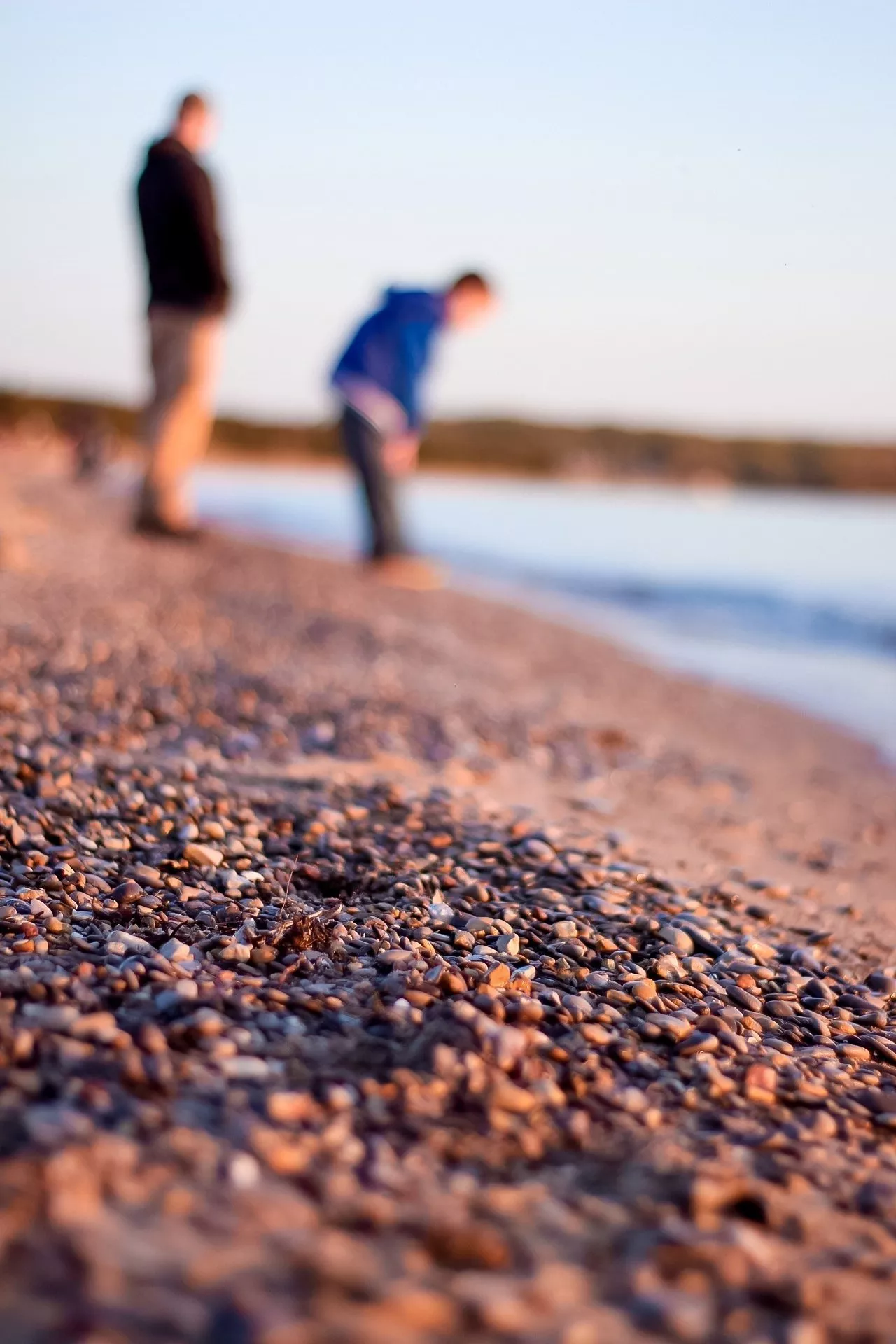 We drove to the beach in Petoskey State Park, and saw actual sand! I think it's been quite a few years for me since I've seen the sand on a beach.
The waves gently crashed along the shoreline, the sand gave way under our feet, and the stones along the shoreline glittered in the sunset behind us.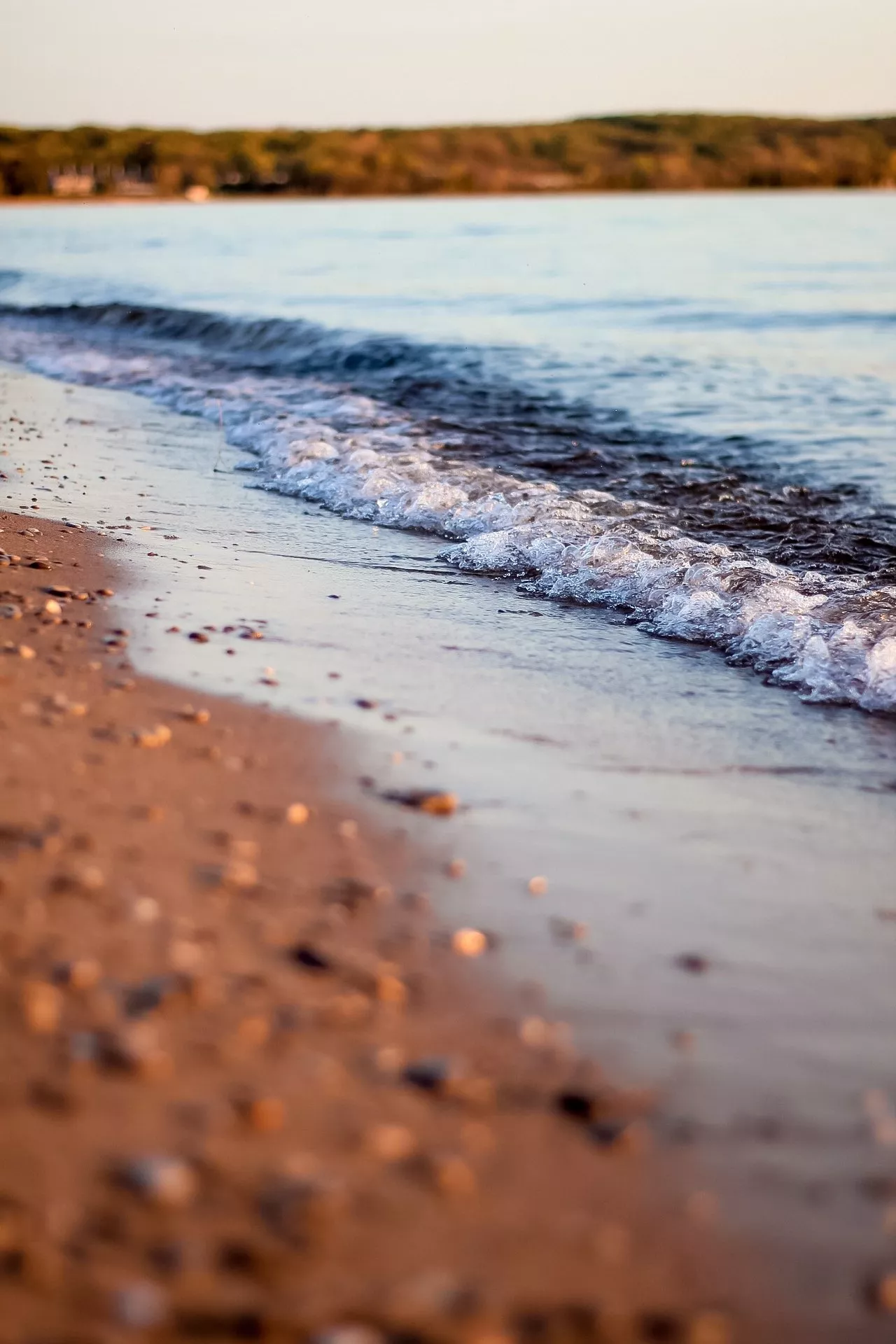 The kids climbed up the dunes, shook sand in the air, and squeezed it between their fingers, giggling with pure joy.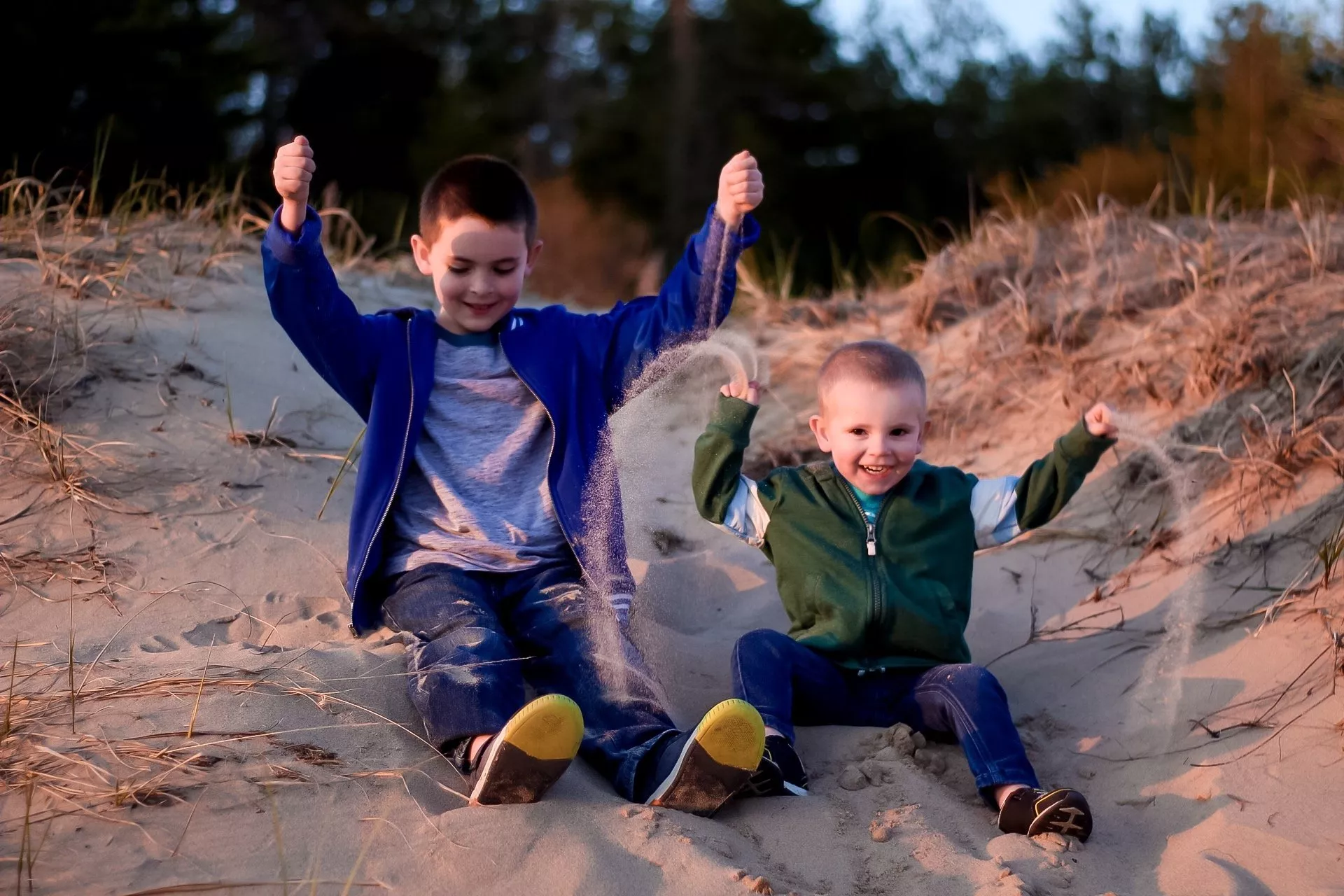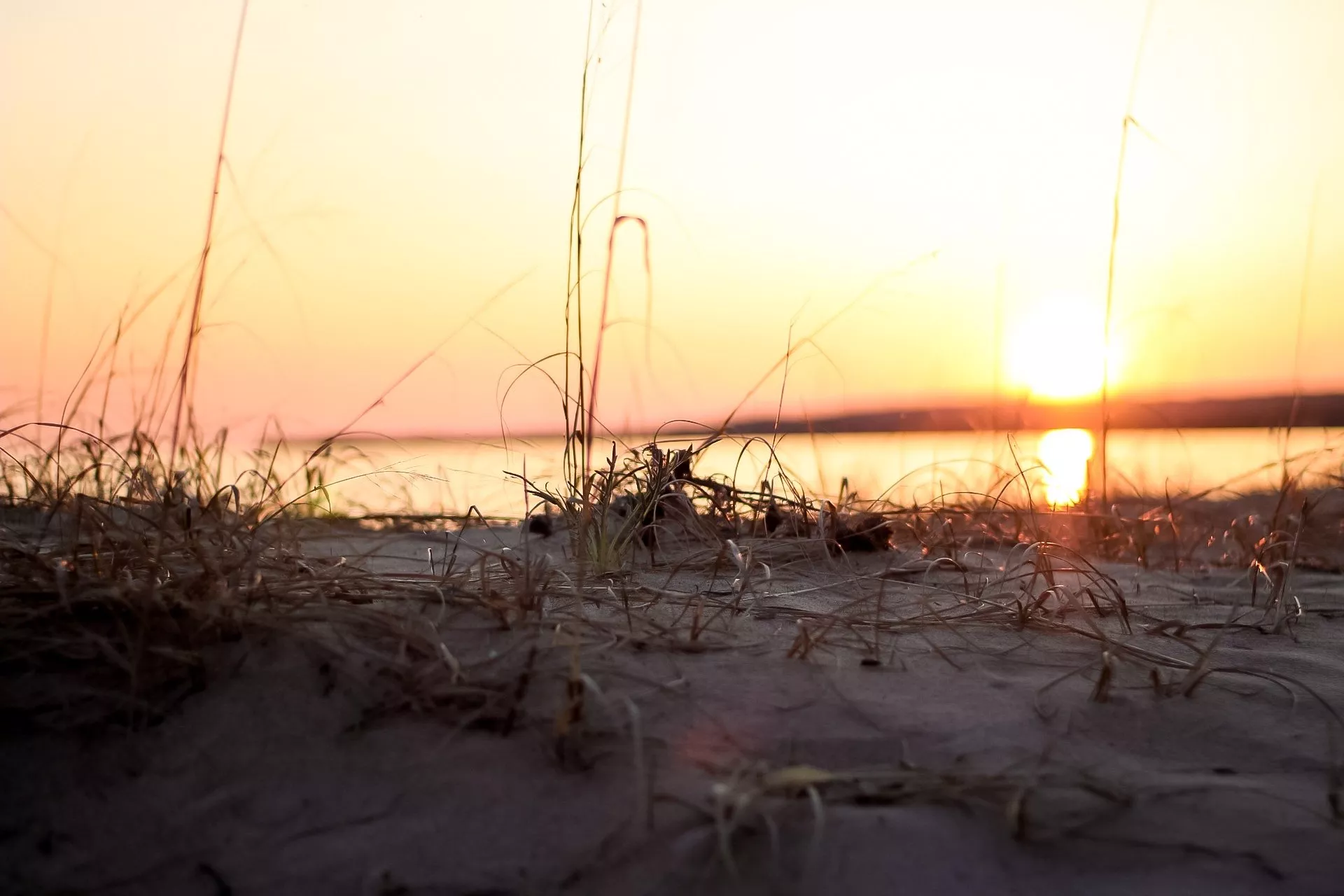 We sat and watched the sunset behind us, gently moving the sand beneath us with our fingers and toes.
The beach grass poked up along the dunes, and the sky filled up with rosy gold colors as the sun sank behind Harbor Springs across the bay.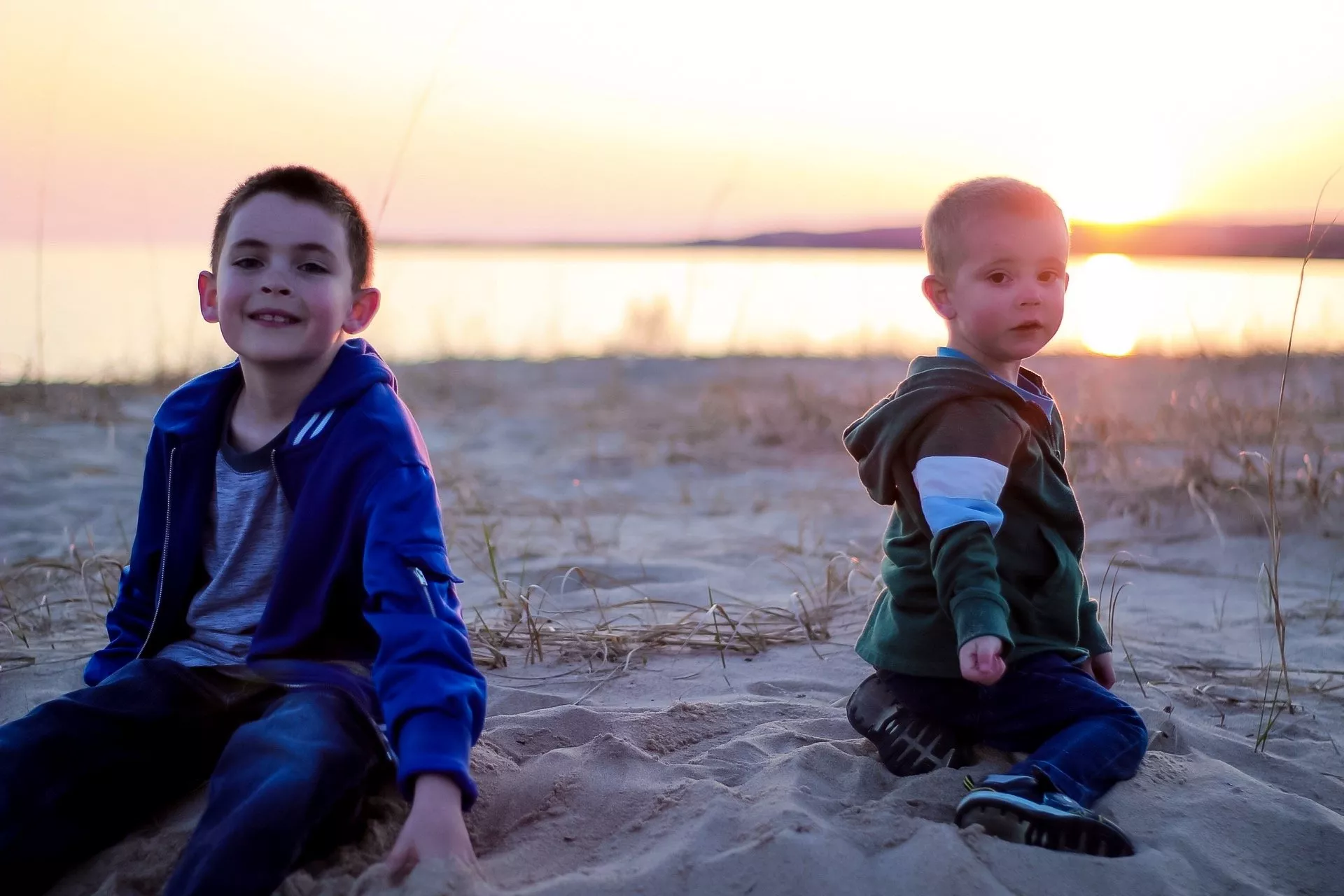 Dinner & Drinks At City Park Grill (Petoskey, MI)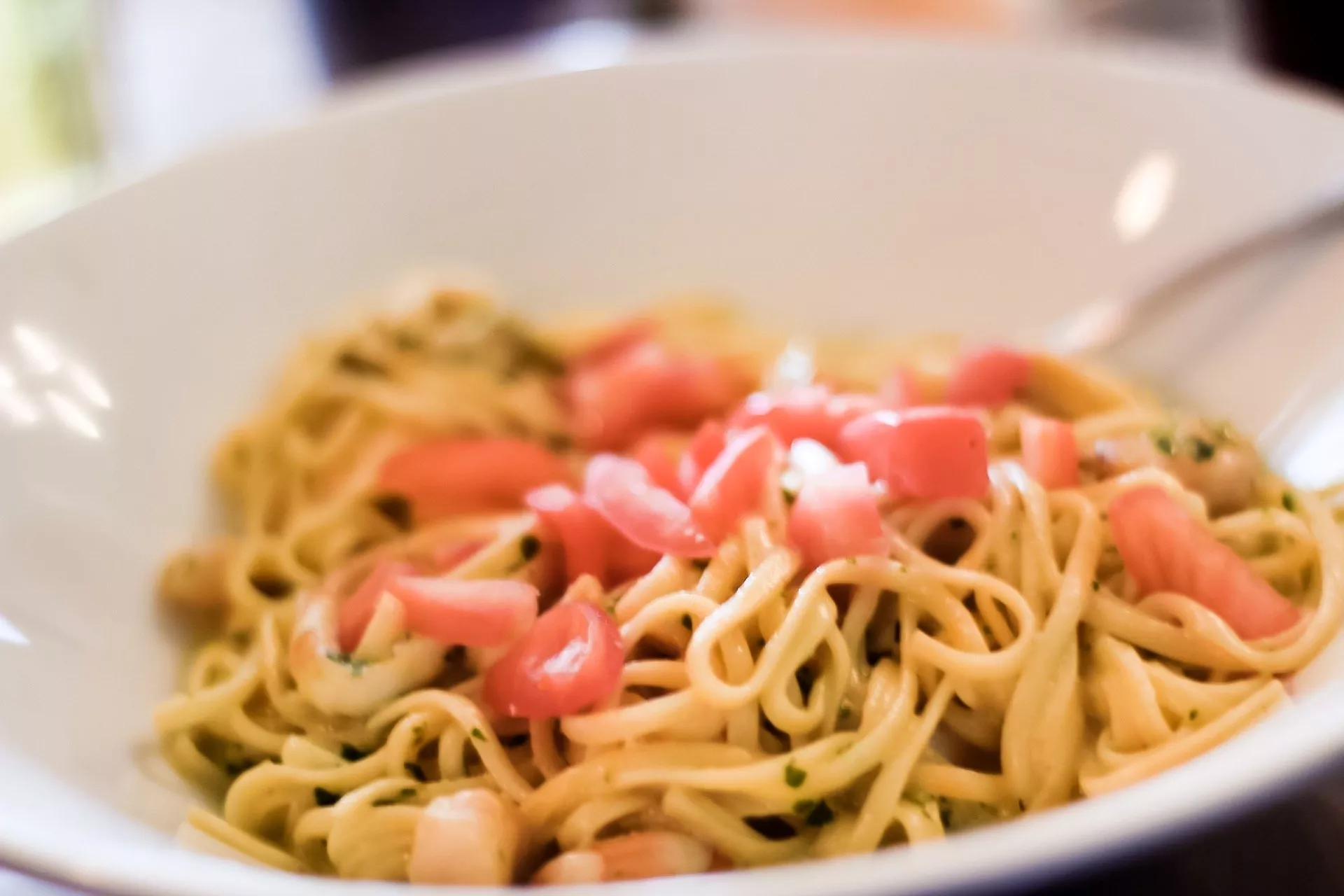 We were dog-tired by the end of the day but wanted to grab one final good dinner in Petoskey before we left the next morning. Several townees recommended we eat at City Park Grill in Petoskey.
City Park Grill is set in one of Petoskey's oldest buildings, built in 1875, and features history from the prohibition era, famous writer Ernest Hemingway, and is even said to house ghosts!
Ernest Hemingway even mentions The Annex (one of the former names of the building, which is now the City Park Grill) in one of his short stories, "Gentlemen of the World".
The City Park Grill has a drink called the "Hemingway Daiquiri" in honor of the late writer, which is very strong and one of the restaurant's most popular drinks.
For dinner, I chose the Seafood Linguine dish, and Chris chose the 12 oz. NY Strip.
My husband, Chris, said it was by far the best steak he'd ever had and was cooked perfectly.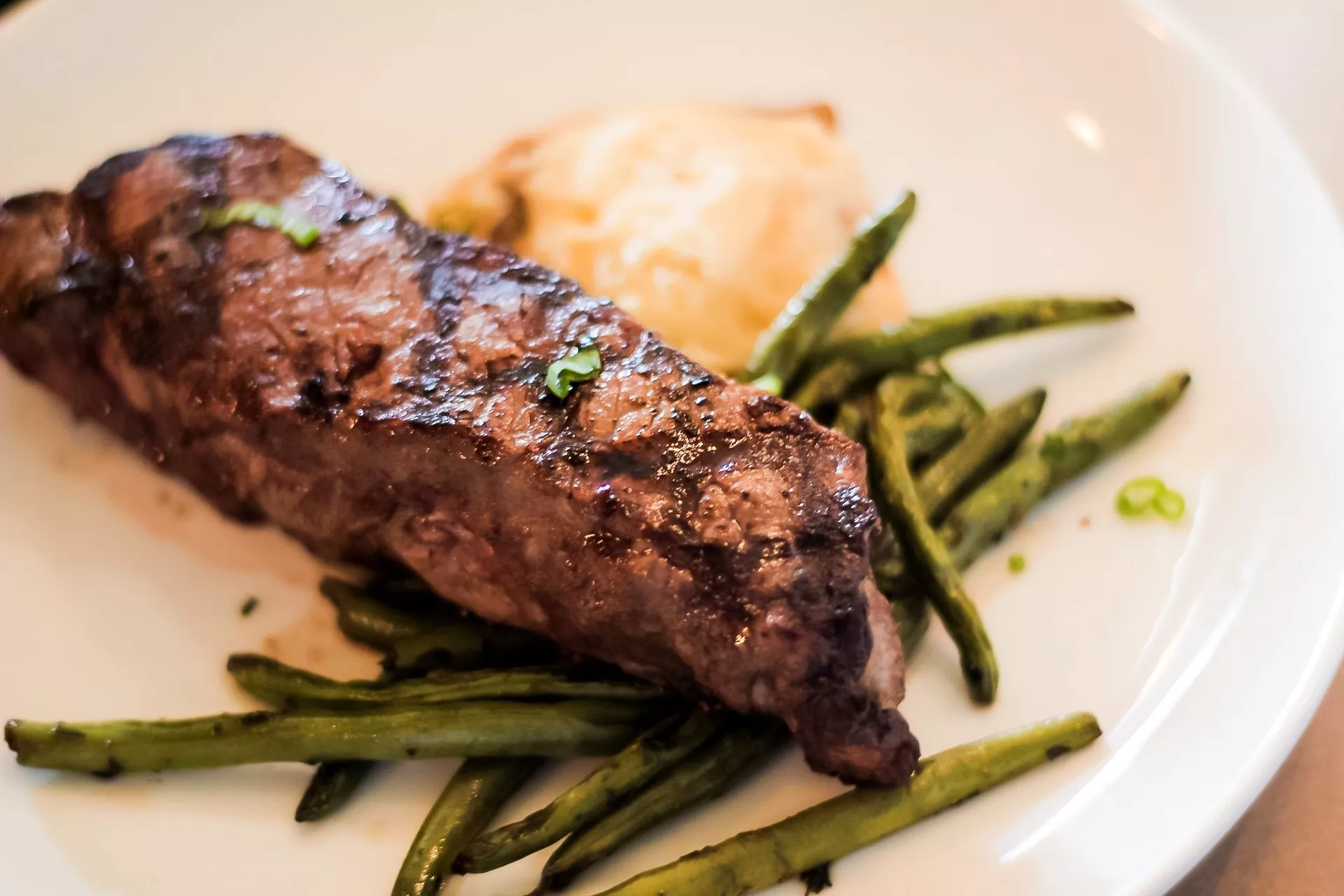 Our trip to the Petoskey area in Michigan was incredible – I feel that I can't even put into words how amazing it was for our entire family.
We were so thankful for the opportunity to go, and can't wait to go back again!
*Post originally published June 2019, last updated December 2021.