Try these easy popsicle stick crafts for kids with your child for a great homemade gift, or even as a boredom-buster this summer…
---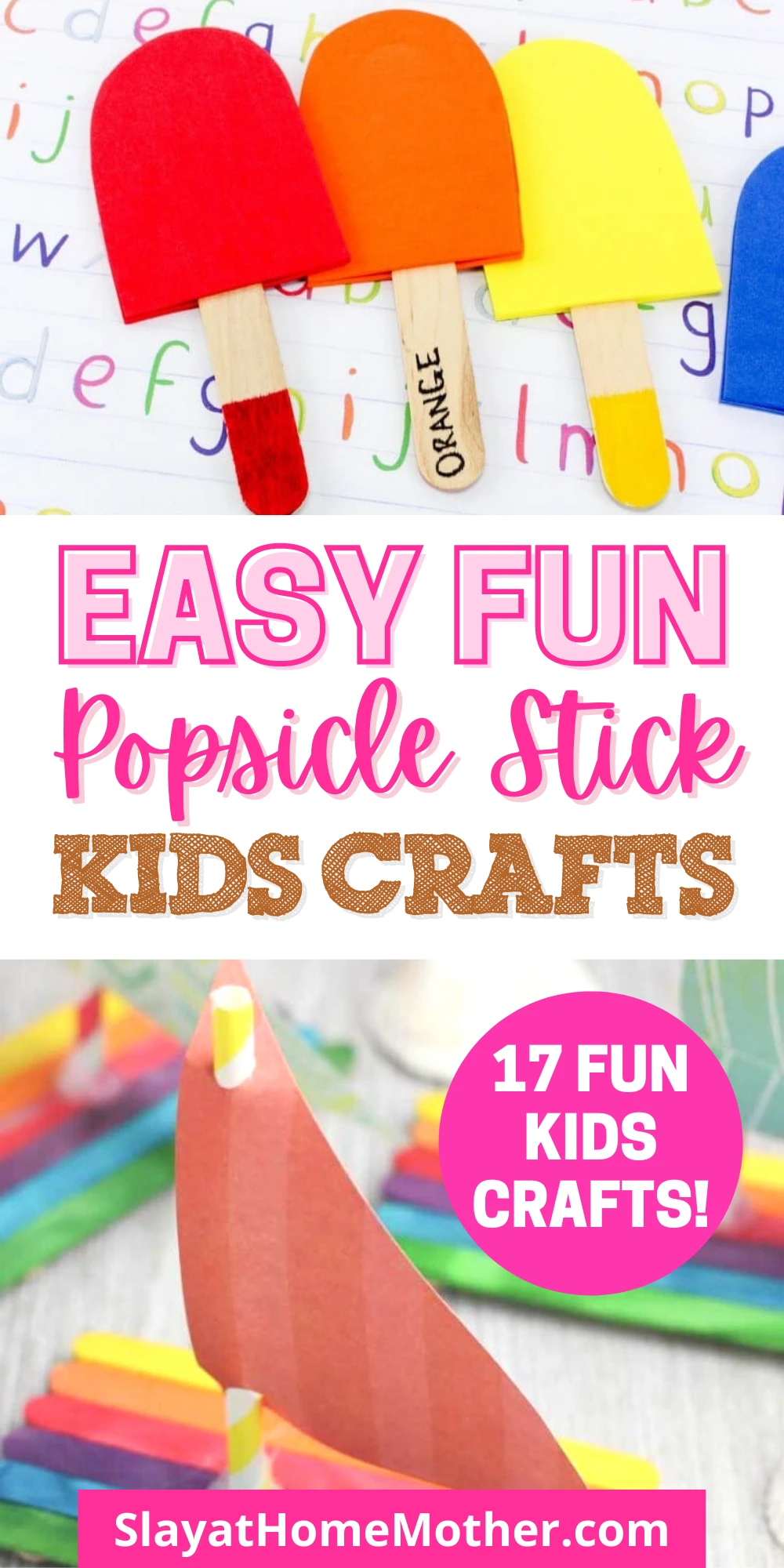 Is it just me, or do popsicle sticks just scream summer crafting?
Maybe it was all my childhood summers spent in the Boys & Girls Club or my natural-born love for all things crafting, but I love creating things!
I can't tell you how many fun projects I completed at summer camp with popsicle sticks, beads, and even dirt!
Now that I have kids, I love making different crafts with them, whether we're making a simple salt dough ornament together, or painting their feet and stepping on construction paper for a fun Father's Day gift.
I love seeing their faces light up once we are done with a craft, too!
They get so excited when they see the finished project, and love playing with it afterward.
These super fun crafts with popsicle sticks are great to make with your kids and invite them to create and play, which is great for their development.
I'm not going to lie – I love to make these on rainy days when we are all cooped up in the house and driving each other crazy, too!
It helps redirect their energy and attention towards something productive and creative and puts out any arguments that have started.
Popsicle stick crafts, in my opinion, work for just about any age too.
A baby might explore the popsicle stick by chewing on it while a 5-year-old will actively try to color and put a craft together. Everyone is happy when it comes to popsicle sticks!
So if you have kids that are of different ages, you can always figure out a way to include everyone.
Read on to learn some easy popsicle stick crafts for kids…
Back To School Popsicle Stick Picture Frame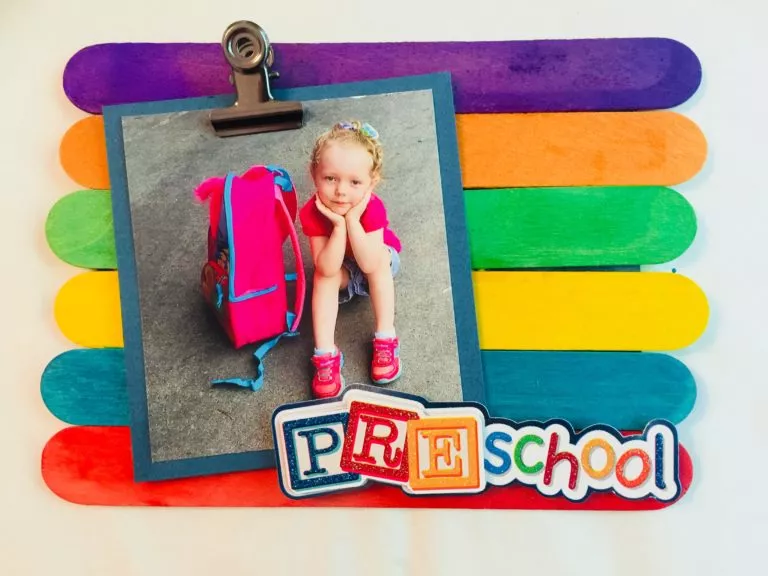 How cute is this back-to-school popsicle stick craft?
It's so colorful, and the perfect way to get your child amped up for the new school year.
It would also make a great grandparent gift!
Maybe you could add some magnets to the back with a hot glue gun to make it possible for grandma and grandpa to stick it to their fridge!
Popsicle Stick Bracelets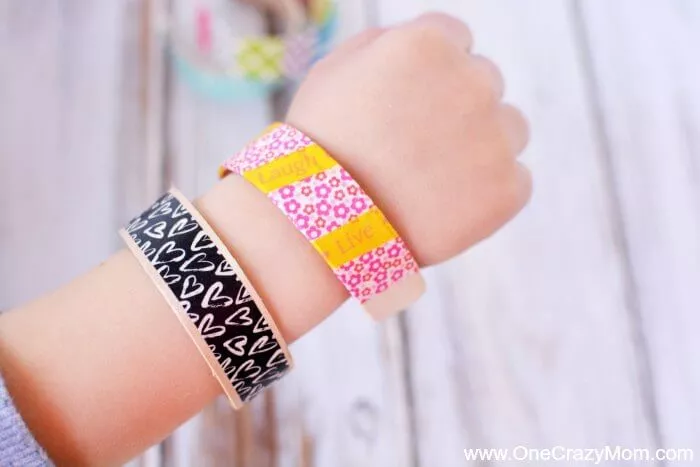 I had no idea you could bend popsicle sticks until I came across this post on how to make popsicle stick bracelets!
It's easier than you think, and not just for girls.
For boys, think about using some superhero stickers or different colored washi tape, etc.
Floating Popsicle Stick Boat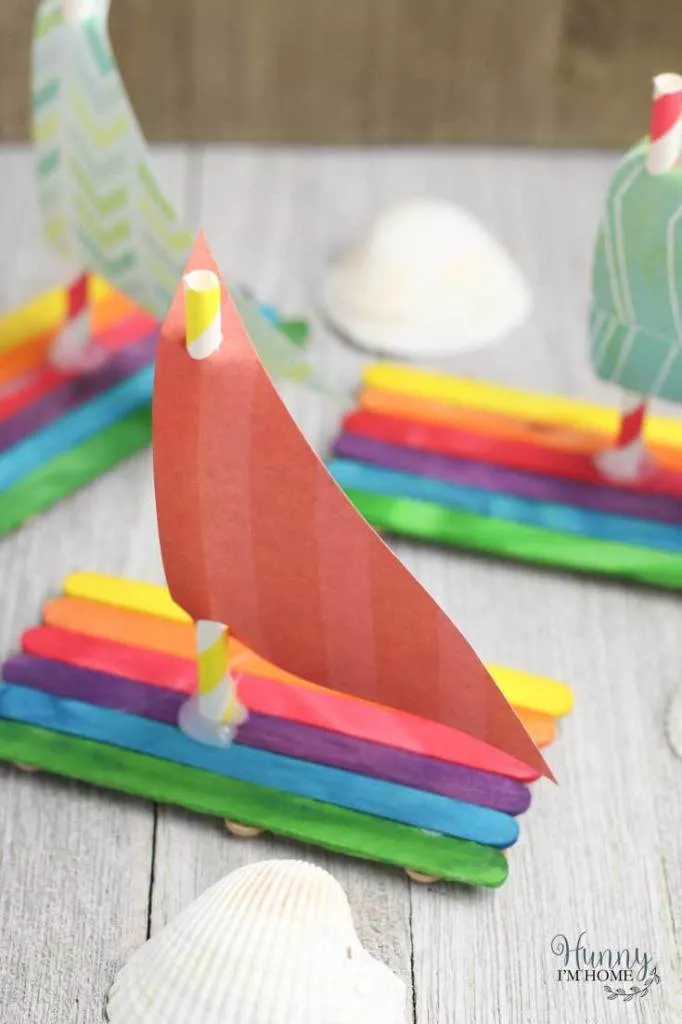 Make your own floating popsicle stick boat with this fun and colorful DIY!
You could even turn it into a fun science project – have your child bring out their piggy bank, write down their guess first, and then see how many pennies they can place on top of the boat before it sinks…
Related: Healthy Homemade Gummies With Fruit & Honey
Popsicle Stick Bookmark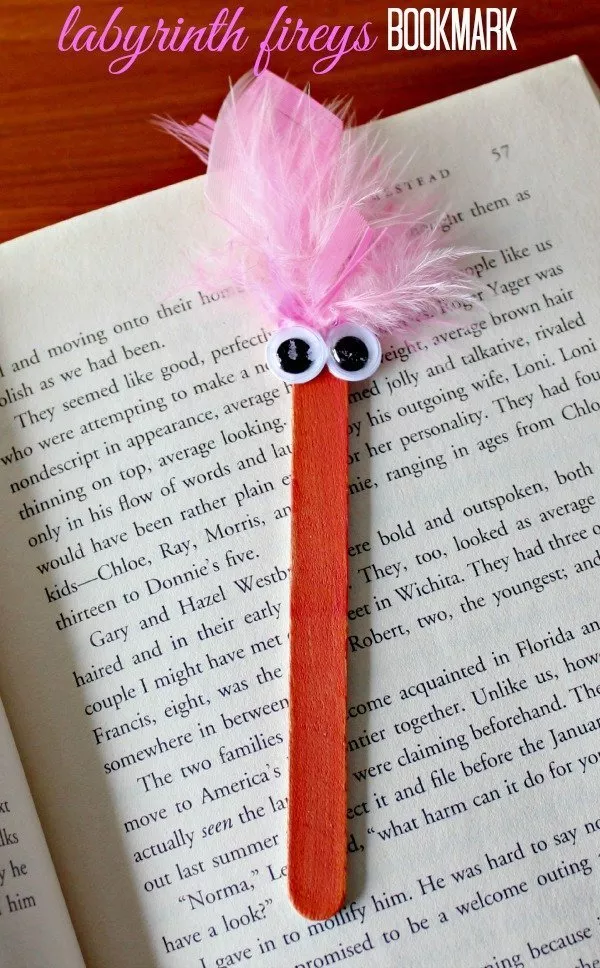 Any Labyrinth fans?! After watching the movie with your child, make a bookmark inspired by the Labyrinth Fireys in this easy tutorial!
In this project, you can also talk about textures. "Feathers are soft, popsicle sticks are hard, googly eyes are smooth", etc.
Adirondack Chairs Made With Popsicle Sticks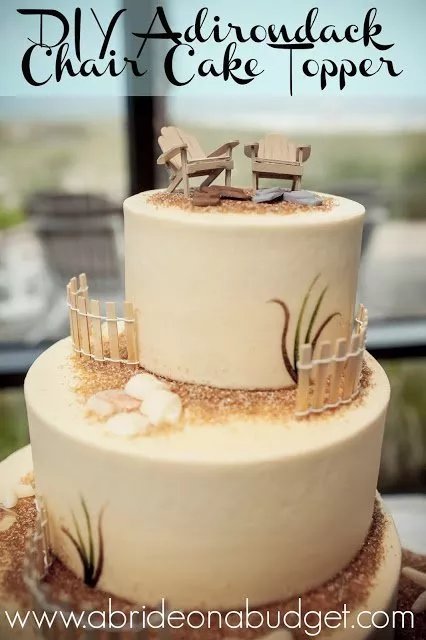 Aren't these Adirondack chairs adorable?
This blogger crafted them for her wedding cake, but I could see making them for a dollhouse or even painting them and creating some easy nautical bathroom decor.
DIY Popsicle Stick Birdfeeder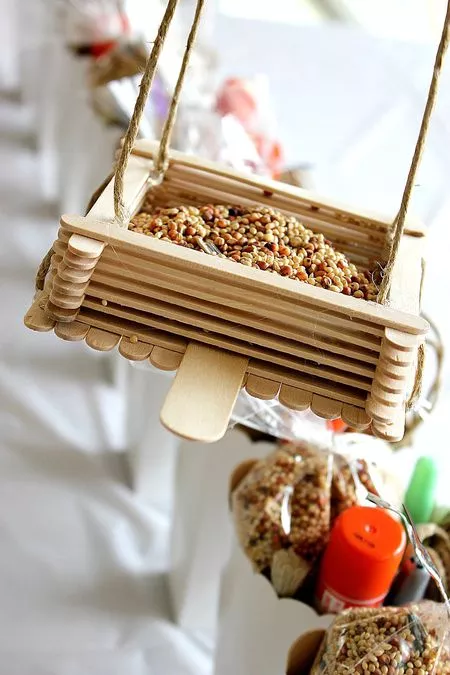 Now that the birds are back from their little winter vacation, make a DIY bird feeder using popsicle sticks with your children.
Be sure to place it where you can see what kinds of birds approach and eat from your finished bird feeder!
You can even encourage your child to keep a notebook handy and write down how many of each bird comes to visit your feeder.
Popsicle Stick Dragonflies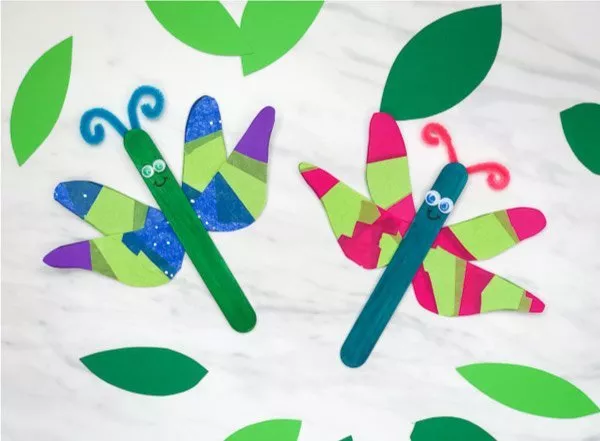 Perfect for the summer weather, these cute DIY Dragonflies made with popsicle sticks will be so fun to make outside with your child!
Craft them, and take them on a quick flight through the yard with your child.
See whose dragonfly can fly the fastest, or play hide and seek in the yard with each other by seeing who can find the other's dragonfly first!
Color Matching Popsicles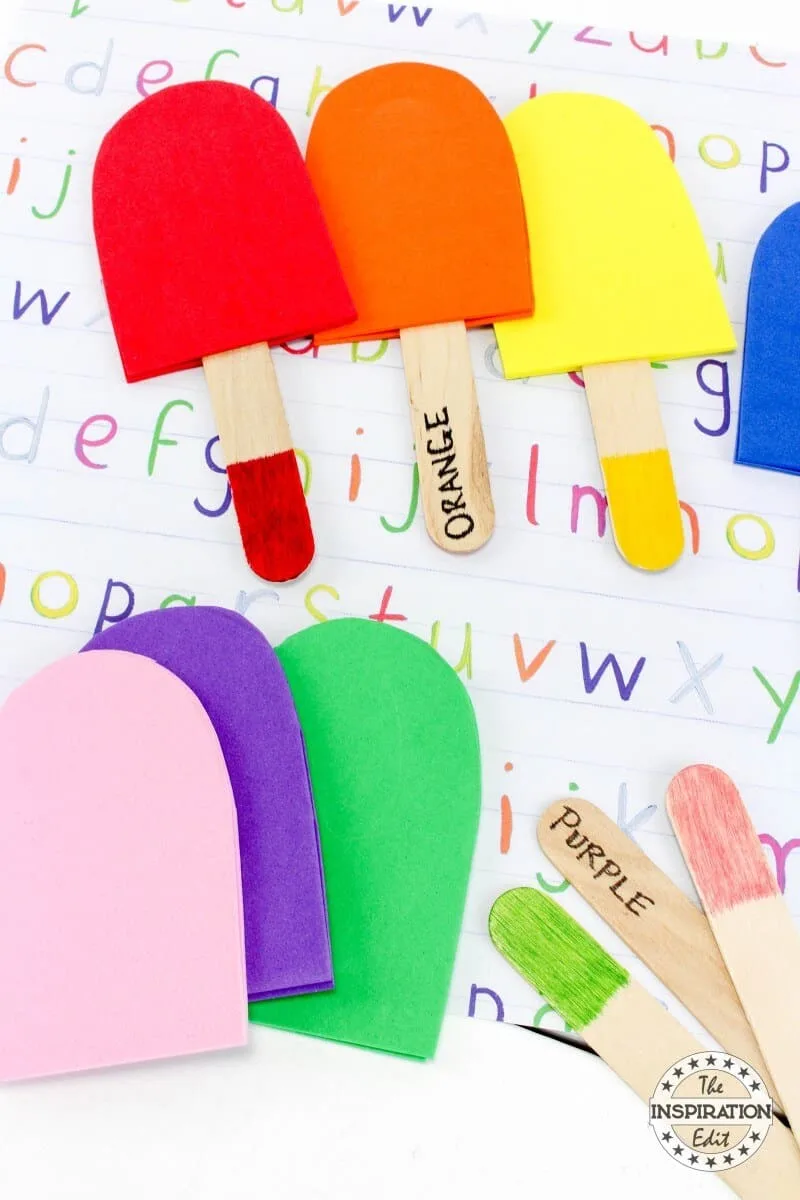 Educational, colorful, and fun, this matching craft gets FIVE STARS!
Have your child help you make these easy popsicle stick popsicles and teach your toddler to match their colors.
Balloon Tennis Craft With Popsicle Sticks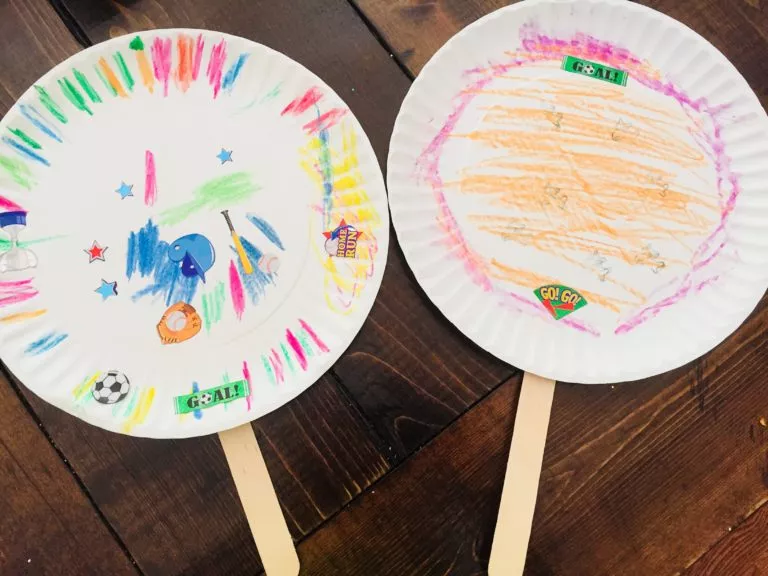 Hello, boredom-buster!
Have your child make and decorate with paper plates and popsicle sticks for a fun game of balloon tennis!
Markers and stickers are great tools to use to quickly decorate these plates so you can get to playing.
This is a great game that can be played either outside in the sun, or inside on a rainy day.
Monsters INC. Popsicle Stick Craft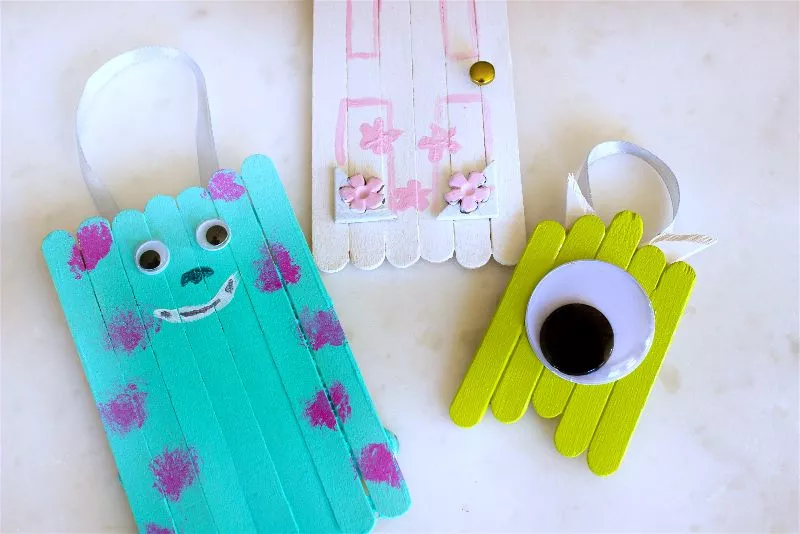 Sully And Mike!
This cute Monsters INC. craft is perfect for your child to make while watching the movie, and is so colorful!
Your child can even play with these while watching the movie and reenact everything that's happening on the screen in front of them.
Popsicle Stick Pocket Fans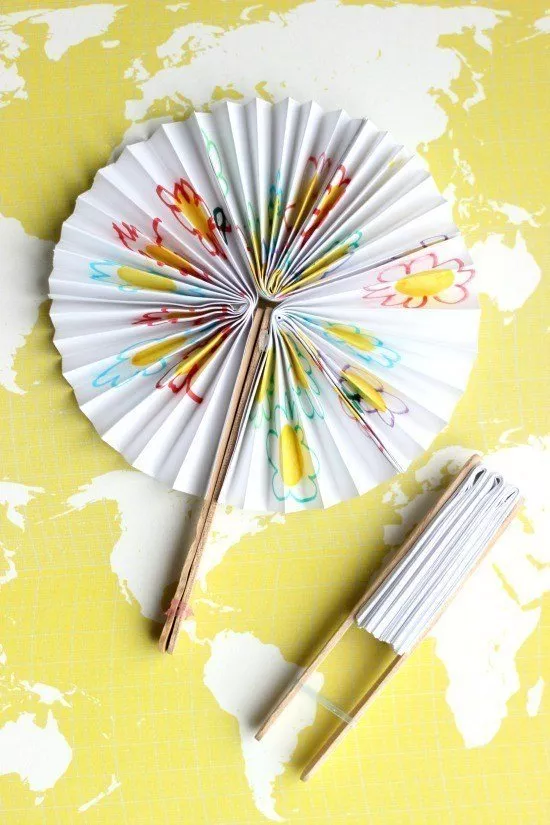 This summer is supposed to be a hot one…
Have your child make and decorate their very own pocket fan to keep cool.
DIY Garden Markers Using Popsicle Sticks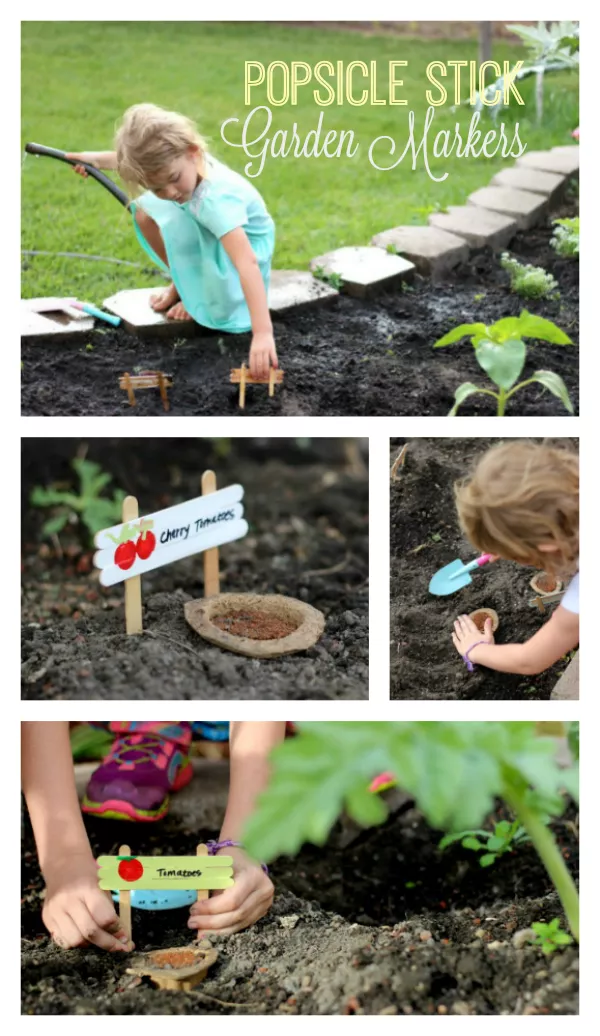 Gardening with kids is so much fun – you can teach them about dirt, water, how plants grow, and different composting and fertilizing ingredients you can use to help plants and veggies grow.
Now, you can get them involved even more by making these adorable Garden Markers – made with popsicle sticks!
You May Also Like: 100+ Back To School Lunch Ideas
Mix & Match Pumpkin Faces With Popsicle Sticks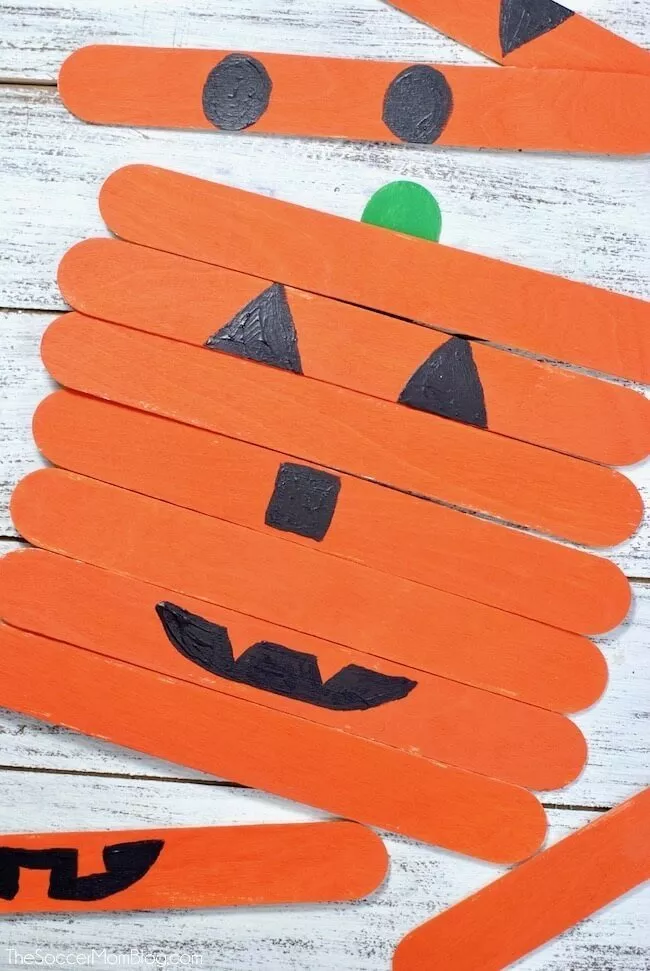 These pumpkin faces are so cute – and you can mix and match their faces depending on what pumpkin face your child wants!
Explore angry faces, happy faces, and different types of smiles with this easy and fun DIY popsicle stick craft!
DIY Coasters Made With Popsicle Sticks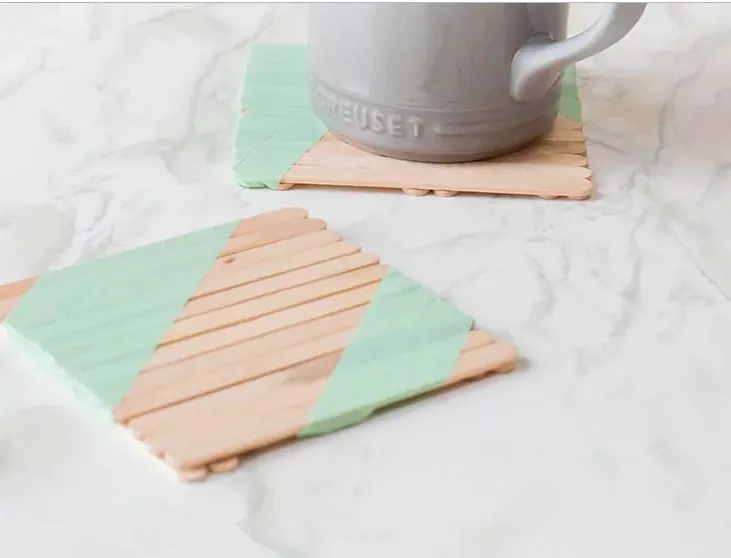 These fun DIY coasters, made with popsicle sticks, would be a grandparent or family gift for those who love to drink coffee or tea.
Popsicle Stick Tractors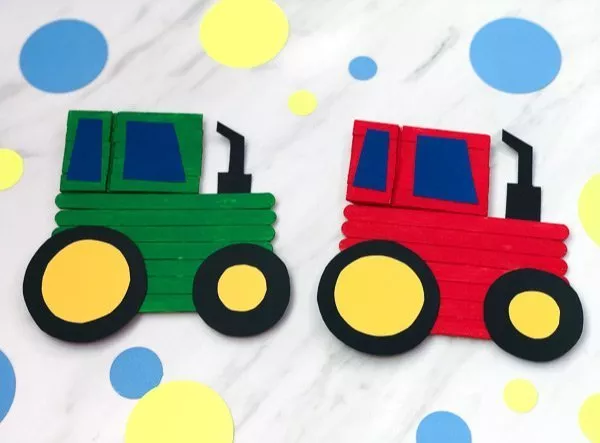 These DIY Popsicle Stick Tractors are so fun!
Your child could even put another popsicle stick on the bottom, and 'drive' these around in your family's garden, through the yard, etc!
Noah's Ark Craft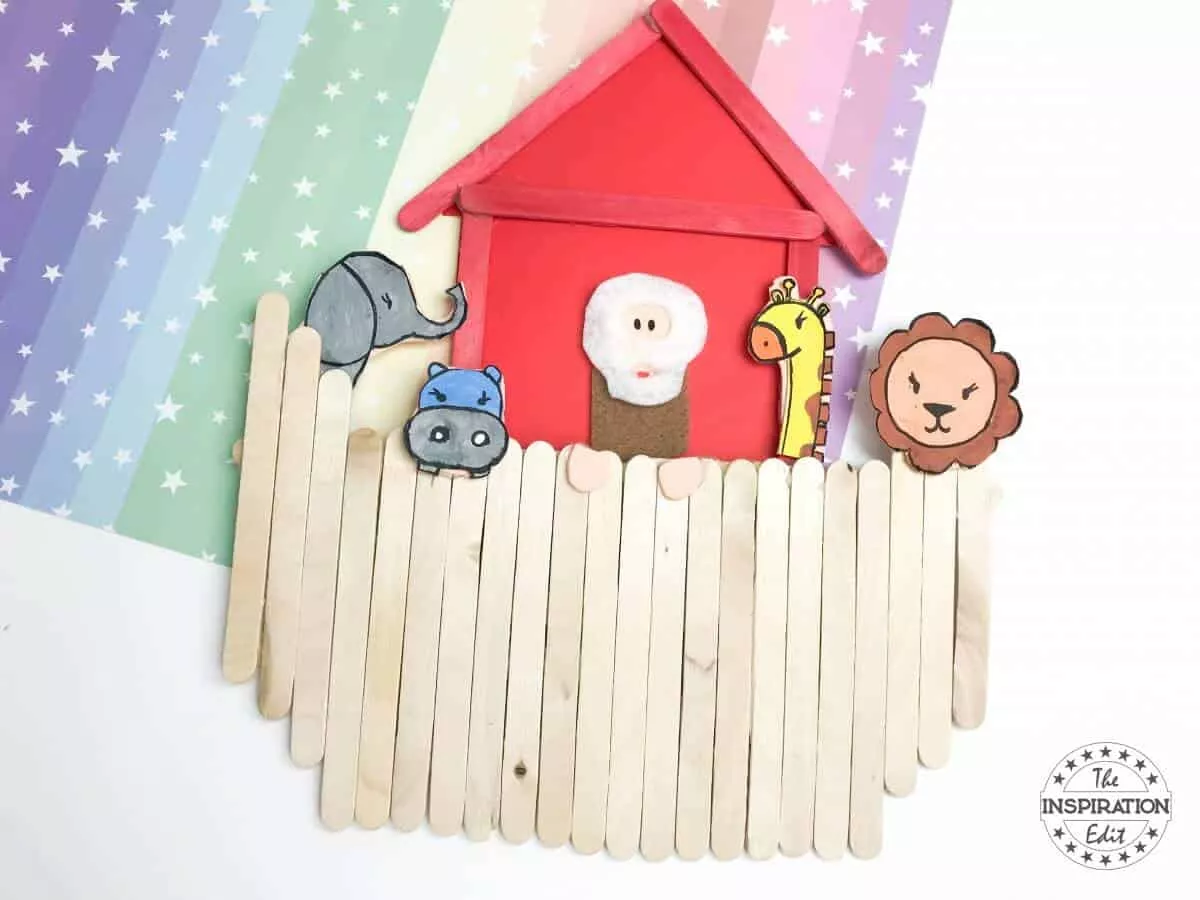 This Noah's Ark Popsicle Stick Craft would be a great educational craft, or even a craft for your children's church group to participate in!
See how many animals your child can make to put on their Noah's Ark craft!
Paint Poured Popsicle Stick Bracelets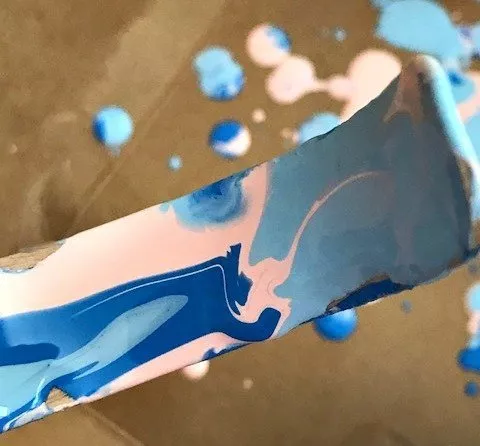 These cute popsicle stick bracelets are so crafty – and made with paint!
---
I hope you guys enjoyed this post and gained some popsicle stick inspiration from these fun and colorful craft projects.
Be sure to pin this post for later, and tell me how your crafts turned out in the comments below!
*Post originally published April 2019, updated December 2021.