Second-trimester pregnancy must-haves and essentials you'll need for a comfortable, healthy pregnancy (from a third-time mom)!
---

When is the second trimester?
The second trimester starts at week 14 of pregnancy and lasts through the end of the 27th week of pregnancy.
Many moms are happy to make it to the second trimester because the chance of miscarriage goes down and women feel more confident in their pregnancies. It may be week 14 that couples decide to even announce that they are pregnant to their friends, family, and coworkers.
Pregnancy Must-Haves: Second Trimester
Having a baby, or know someone who is?! Get ready (or comfortable enough) to tackle the second trimester with these inexpensive pregnancy must-haves for your growing bump in weeks 14-27!
Going through my (now) third pregnancy, I can confidently tell you these items made my life so much easier and more comfortable.
And trust me, pregnancy gets pretty uncomfortable.
But it is also a beautiful miracle that should be celebrated…comfortably ;).
From underwear and sleep essentials to daily wear and supplements – this quick guide to the second trimester will help you from spending countless dollars on non-essential items and help you learn the few things you need to feel confident and comfortable while you grow a tiny human in your uterus!
I hope this quick list helps you gather the pregnancy essentials you'll need to survive the next few months of your growing bump…fellfree to share YOUR pregnancy must-haves in the comments below!
This post contains affiliate links to the products I've mentioned, however, all opinions are my own, as always.
Follow me on Instagram here! I post tons of pregnancy updates, cleaning hacks and tips, crafts, and recipes to share with my audience (sometimes even before they hit the blog).
Bralettes or nursing bras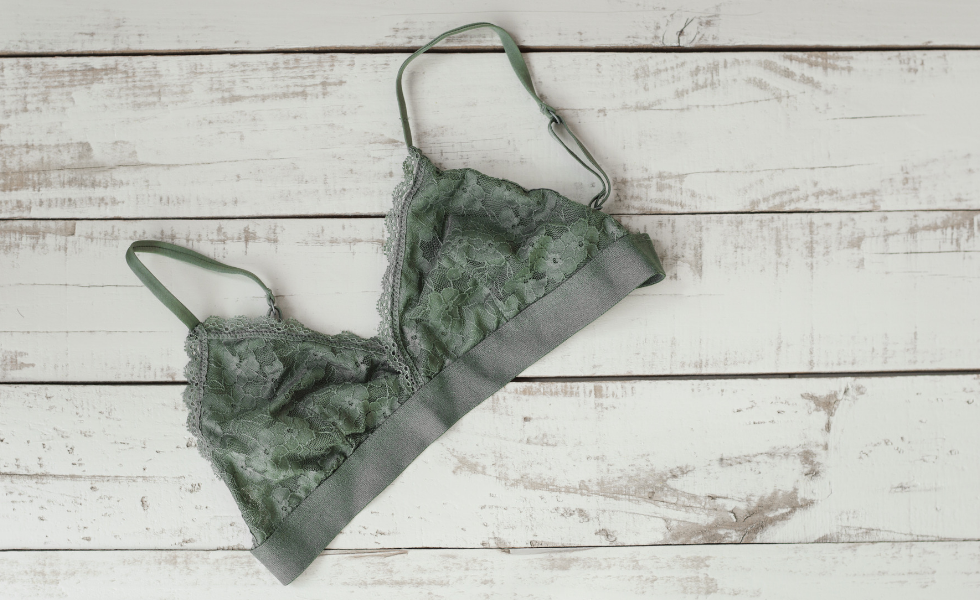 Okay, I'm going to get a little personal, but this is my blog, and I'm allowed to do that ;). Growing up next to family members that were 'blessed in the chest', I always hated my own chest size. I always felt the need to wear push-up bras and underwire to accentuate my figure in that particular area.
But in my second (and now third pregnancy), the shape of my developing bump suddenly made underwire super painful to wear. My Victoria's Secret bras weren't cutting it anymore.
I was dying of pain at the end of the day.
Enter bralettes: my savior.
I swear by these, particularly for those with small chests which I think don't need as much support from an underwire or thicker strapped bra like women with larger chests need.
These babies are super comfortable, and the straps and lace make it looks super fashionable and trendy at the same time.
And while they don't lift and puff out your goods like underwire might, they still cup, lift, and support your boobies in a really comfortable way without suffocating them like a sports bra would.
The ones I've linked above are the best. They are stretchy, comfortable, and so cute!
The lace goes up the front of the strap so it's super cute and fashionable even in winter under sweaters where you can see a bit of the lace peeking through. If you're going to spend money on ANY bralettes, especially during pregnancy when your shape changes by the month, I'd put it towards these babies because they are so worth every penny!
My pregnancy chest is held in, supported, and the straps look great under T-shirts, sweaters, hoodies, and tank tops.
My suggestion, if you have a larger chest area and need the extra support but don't want the pain from underwire bras is to go with nursing bras! Target has some great ones that have thicker straps and plenty of support.
If you have a larger chest and still love bralettes, let me know in the comments below so I can update this post for those that do since I can't speak to how supportive they are for bigger breasts!
Pregnancy Pillow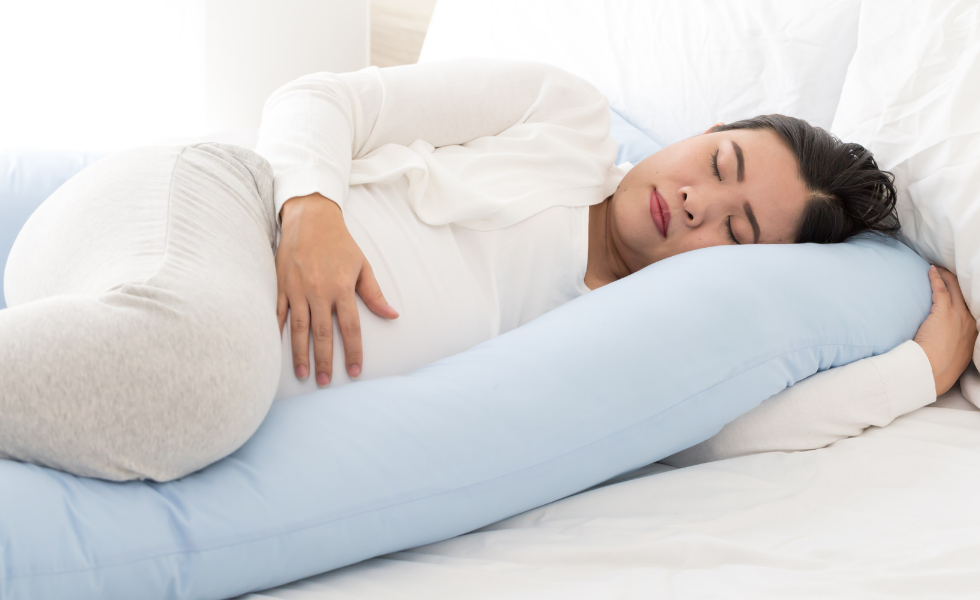 I definitely consider a pregnancy pillow to be a pregnancy MUST-have!
A good pregnancy pillow encourages good sleep! And trust me, being that this is my third time being pregnant, I know all too well how difficult it s to get comfortable enough to sleep.
My favorite pregnancy pillow, which I have stuck with for over ten years between my three pregnancies, is the Snoogle total body pillow by Leachco. It's a giant C-shaped pillow that you can actually use multiple ways.
I know some moms prefer a U-shaped pillow to sleep with, and you might be one of those moms!
maternity Leggings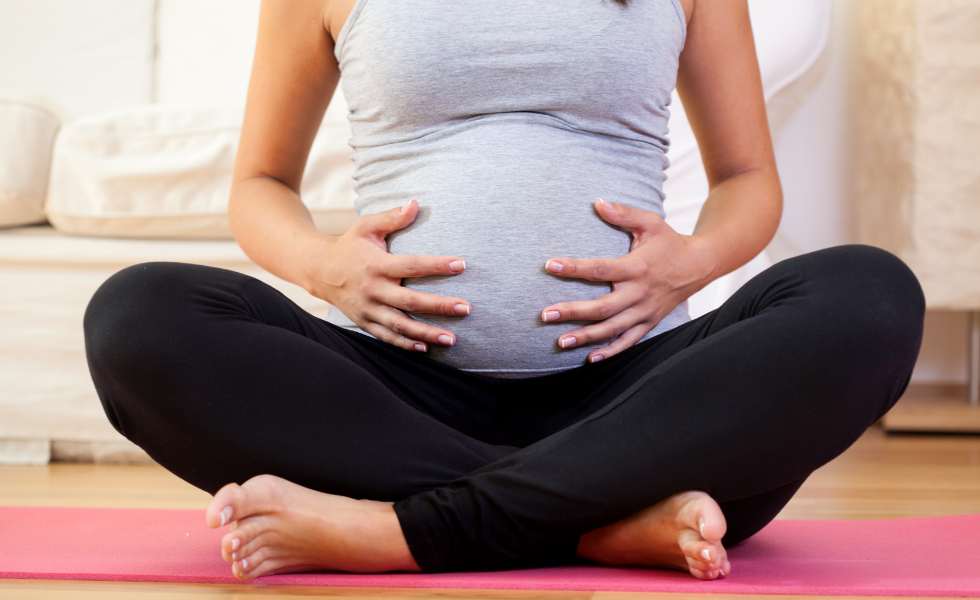 Now that you are entering your second trimester and your bump is getting bigger, you might notice that your pants, shorts, and regular leggings are fitting very tight and making you uncomfortable throughout the day.
While your bump isn't large enough to break out your maternity pants just yet, it's the perfect time to grab some stretchy maternity leggings that will stretch and grow with your bump.
These are my favorite – and they're under $20!
Tums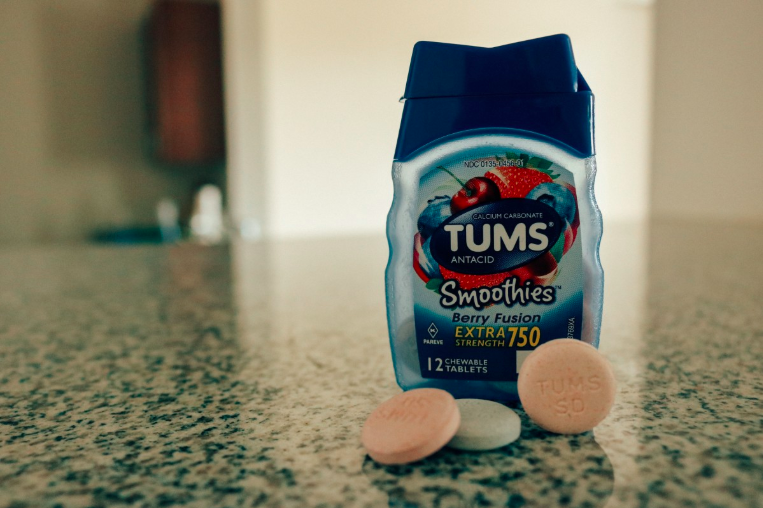 You might notice that with your increased appetite comes an increase in stomach acid, and therefore, heartburn.
OUCH.
Tums are considered to be perfectly fine to use during pregnancy – of course, always clear it with your doctor prior to taking any OTC medications.
Pro Tip from a mom that's been there: when you're craving foods that are SURE to give you heartburn, pop two Tums before eating to help combat the heartburn ;).
A Really Good Stretch Mark Cream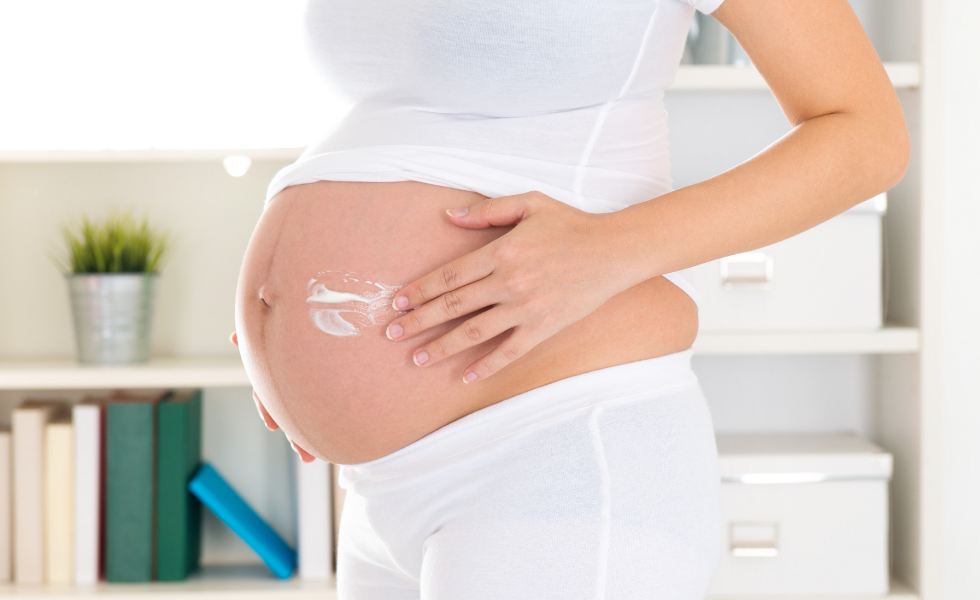 Now is the time to find and start applying some stretch mark cream, especially if you are having a winter pregnancy where most of your bump growth and expansion will occur during colder months when your skin will be dry.
While genetics play the biggest role in how our bodies will develop stretch marks, you can always help your body out by applying a really good stretch mark cream.
Know that, now that you're pregnant, your skin is more sensitive and your skin may react differently to certain ingredients.
Here are my three favorites:
You May Also Like: Printable Baby Registry Checklist & List Of Baby Essentials
Stretchy Underwear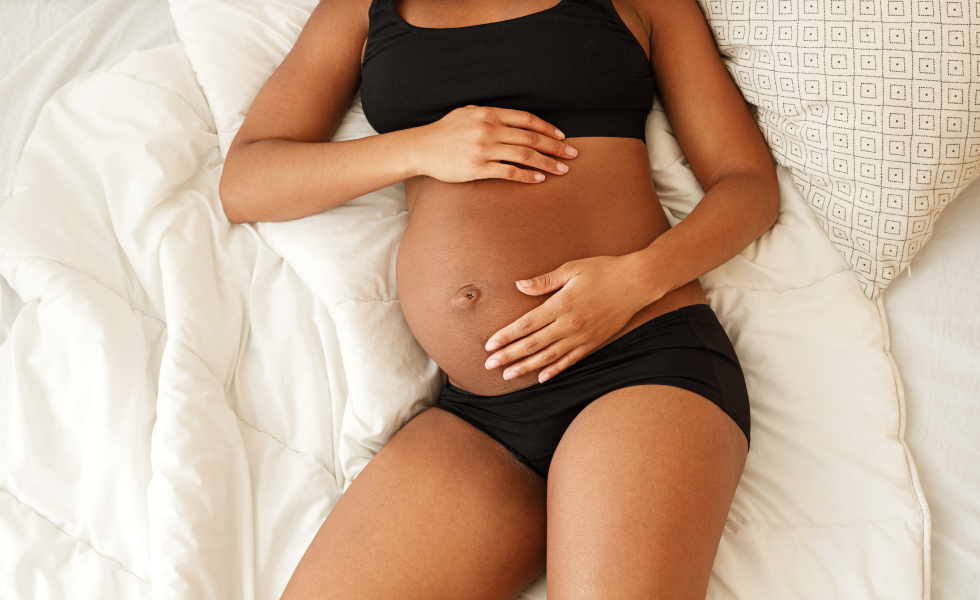 Yep, I'm going there…
Stretchy underwear is your friend.
Trust me, I know how attractive you might feel in a thong, and I'm not suggesting you toss all of your sexy underwear out the window. But your body is changing, growing, and pregnancy can get uncomfortable.
It can get so uncomfortable that the little bit of discomfort you might experience from lacy fabric between your cheeks is just too much combined with everything else you're experiencing.
There are so many versatile styles of underwear that are comfortable without looking like granny panties that you can wear comfortably while still feeling like you got it going on. 😉
Are you giggling to yourself right now? Cause I am!
After my first C-section, I found that any low-cut, lacy, or rough material underwear rubbed right against my scar and irritated the mess out of it. I adopted boy short style underwear (where a little cheek still shows in the back 😉 ), and fell in love with the comfort and subtle sexiness.
Marshall's, TJ-Maxx, Walmart, Amazon, and Target all have stretchy, form-fitting underwear that will work to make you feel comfortable, maintain some sexy butt check peeking out, and are seamless under a pair of maternity leggings.
I have these 5 for $20 styles that are perfect for a growing bump and soft against a C-section scar.
I bet they'd be just as comfortable for women who will experience vaginal births as well!
Prenatal Vitamins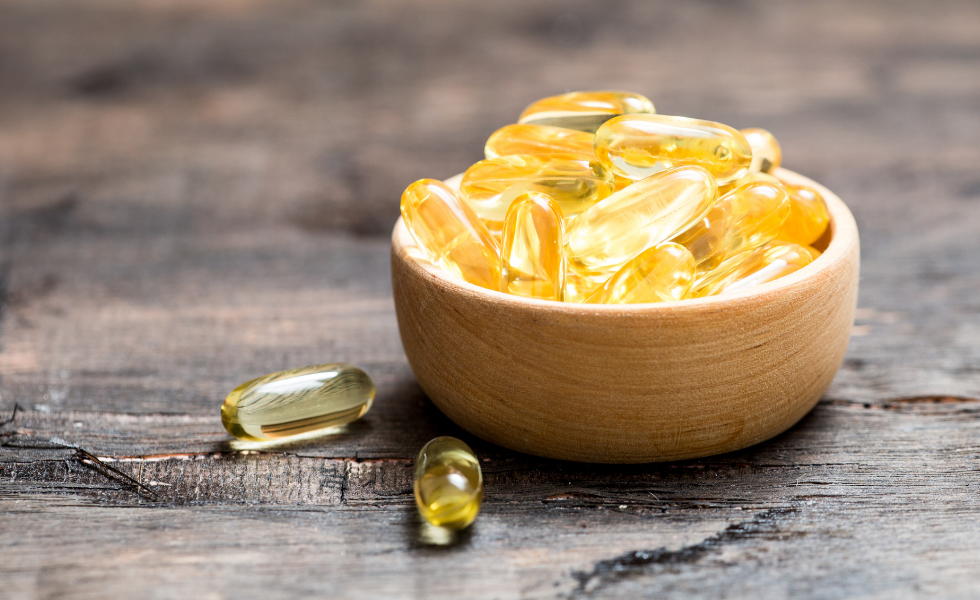 These should already be in your pregnancy arsenal, but if you haven't picked up a good prenatal vitamin, go ahead and grab some! There are plenty of OTC options to choose from, but be sure to ask the OB nurse (or your OB) if the brand and vitamins you are considering have the essential vitamins and nutrients in them for healthy fetal development.
Also, remember to get enough DHA with fish oil supplements if your current prenatal doesn't include enough DHA.
Stretchy Tank Tops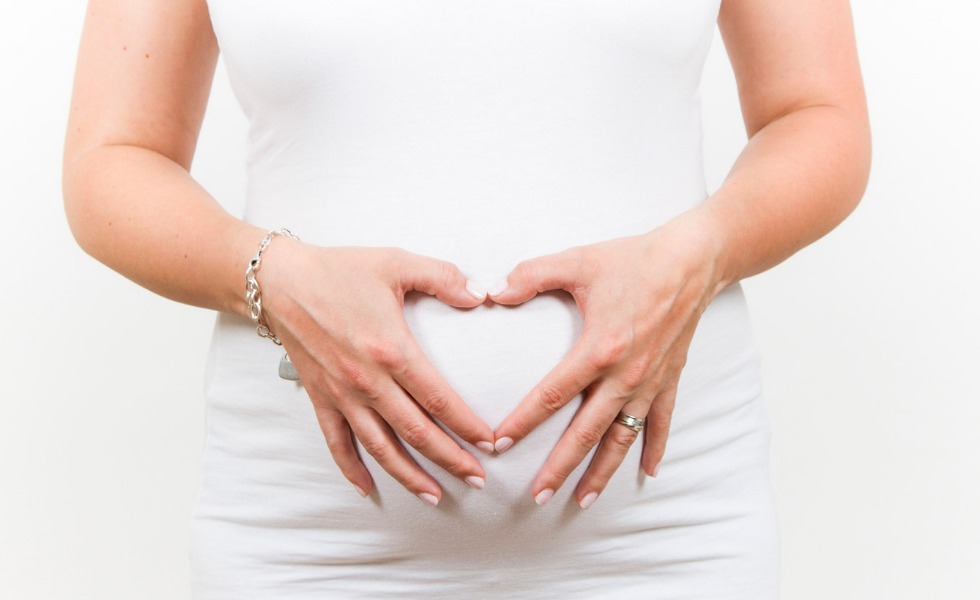 Your bump will still be able to fit under most of your regular shirts in the second trimester (unless you have a majority of crop tops or skin-tight shirts with no stretch), but to make your regular wardrobe last longer, I always suggest grabbing some stretchy camisoles or tank tops to wear underneath.
They don't have to be maternity sized tanks, either! I grab mine from Aeropostale in one size larger than normal and wear them under everything.
For the third trimester, I can usually get away with wearing these tanks still, but you may need to grab some actual maternity tanks depending on your bump size and clothing size.
---
Tell me some of the pregnancy must-haves that helped you get through the second trimester in the comments below!