Sharing is caring!
Leave a treat for Rudolph and his crew with this magical reindeer food recipe and printable poem…
---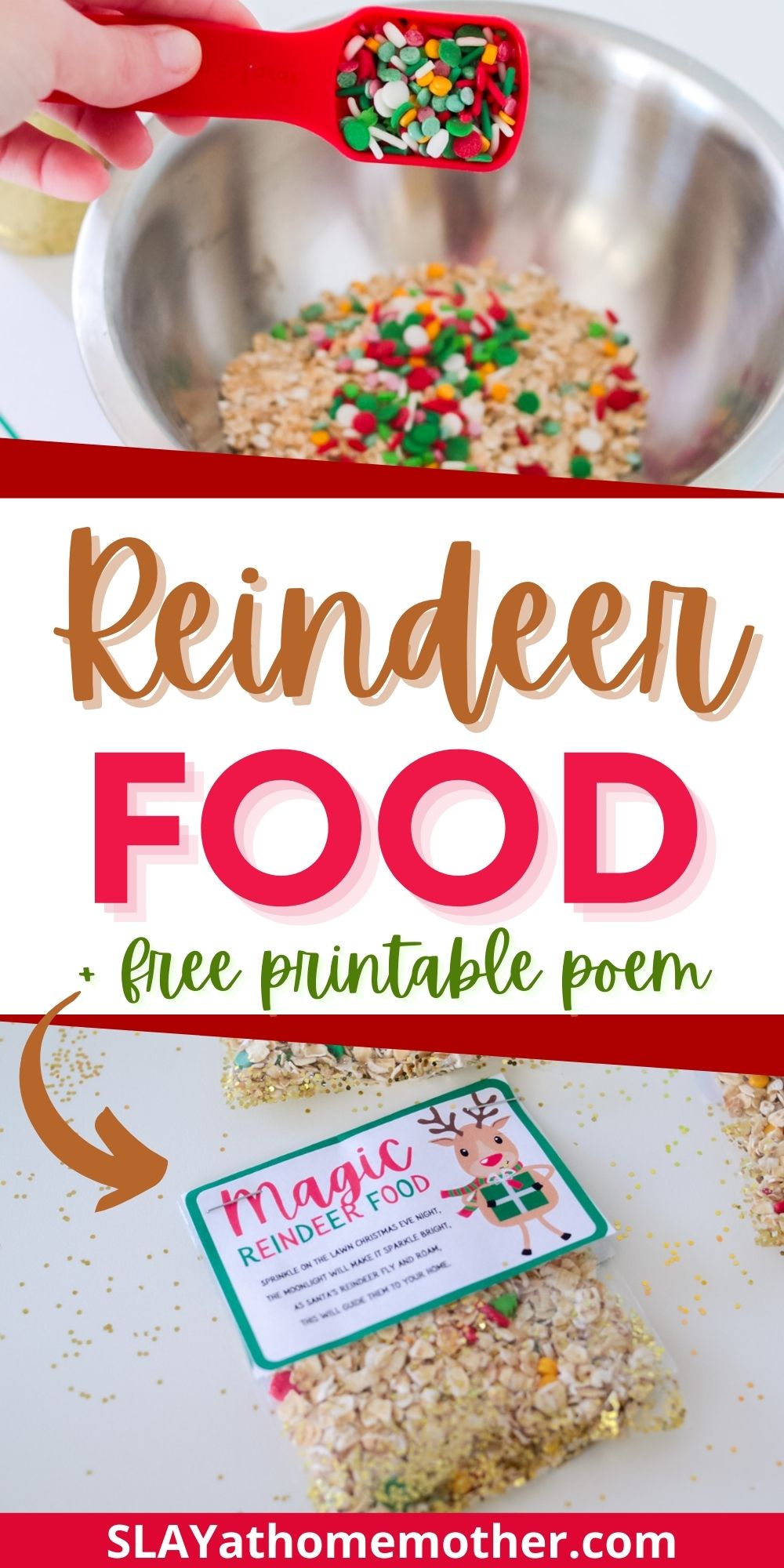 This magical reindeer food recipe is one of our favorites to mix up during the holidays!
It's such a fun activity to do together, especially with young children.
With some oats, sprinkles, and magic (glitter), this easy recipe will easily become one of your family's favorite holiday activities as well!
This is one of those fun things I do during Christmastime with our kids where I let them get MESSY.
I love putting the ingredients in a small tub and letting them mix it up with their hands.
Yes, glitter gets everywhere.
Yes, oats coat the floor by the end of it.
But the amount of laughter, smiles, and fun that is experienced is so worth me detailing the kitchen floor with the vacuum later ;).
*This post contains affiliate links, however, all opinions are my own, as always.
Reindeer Food Recipe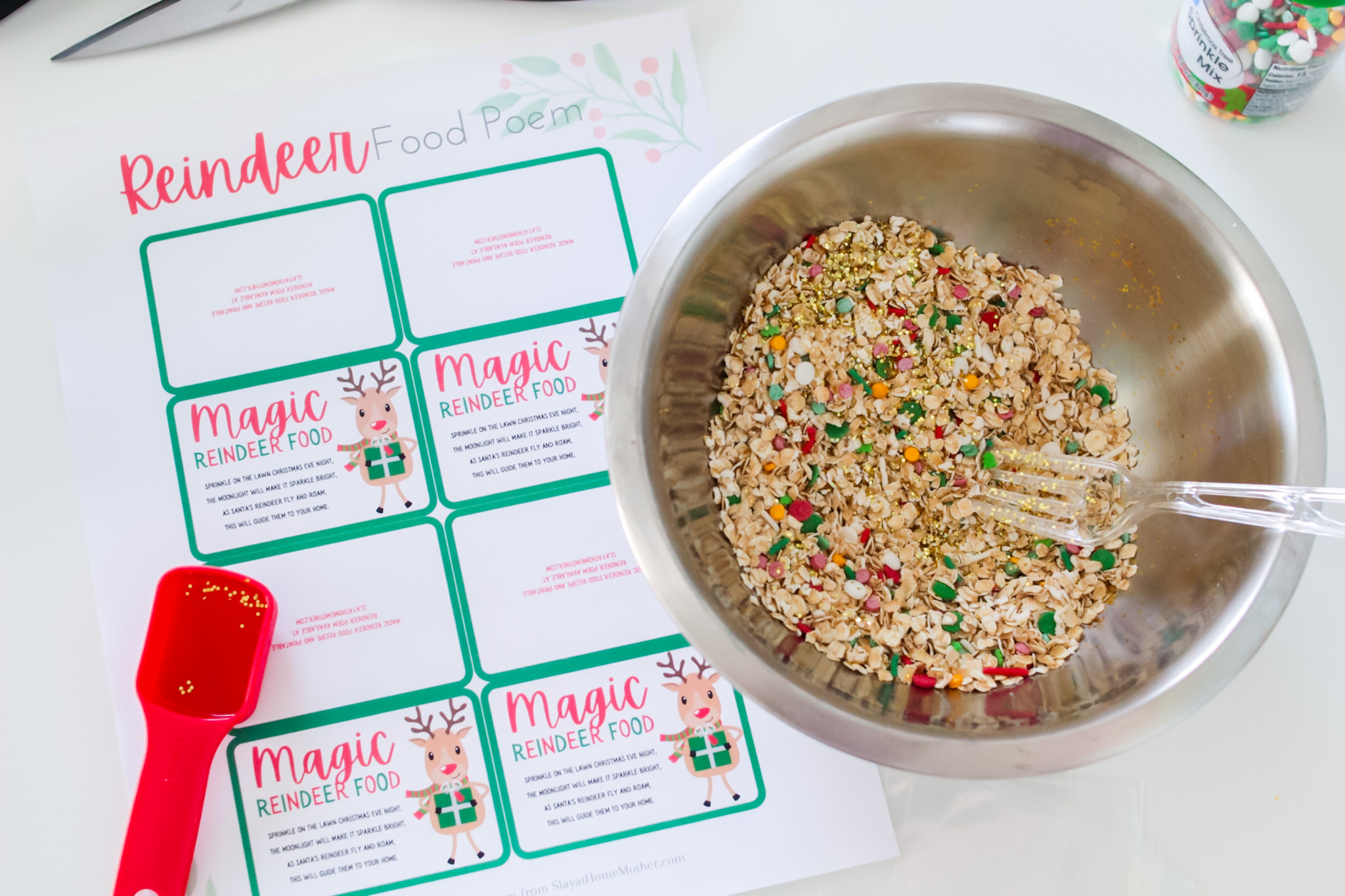 To make this reindeer food recipe, you'll need:
something to stir with (I used a plastic fork since I had plenty on hand)
clear plastic bags or treat bags
stapler (optional)
printer and paper
oats (any kind, whatever is cheapest at the grocery store)
sprinkles (the more festive, the better!)
Feel free to pick whatever color glitter you or your child wants!
Our kids both love the color gold, so we decided that would be the color we would use for our own reindeer food.
In a small or medium mixing bowl, combine…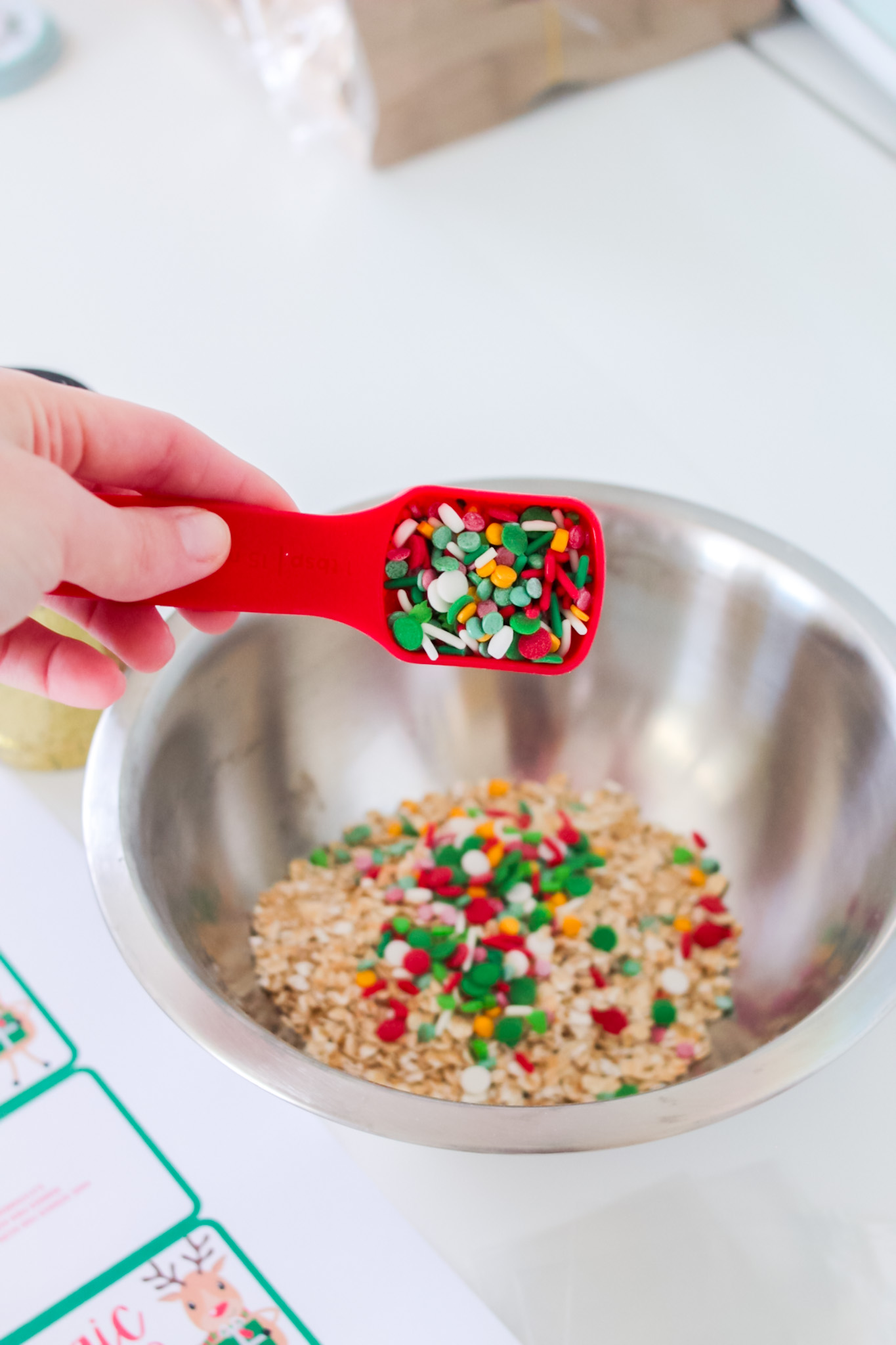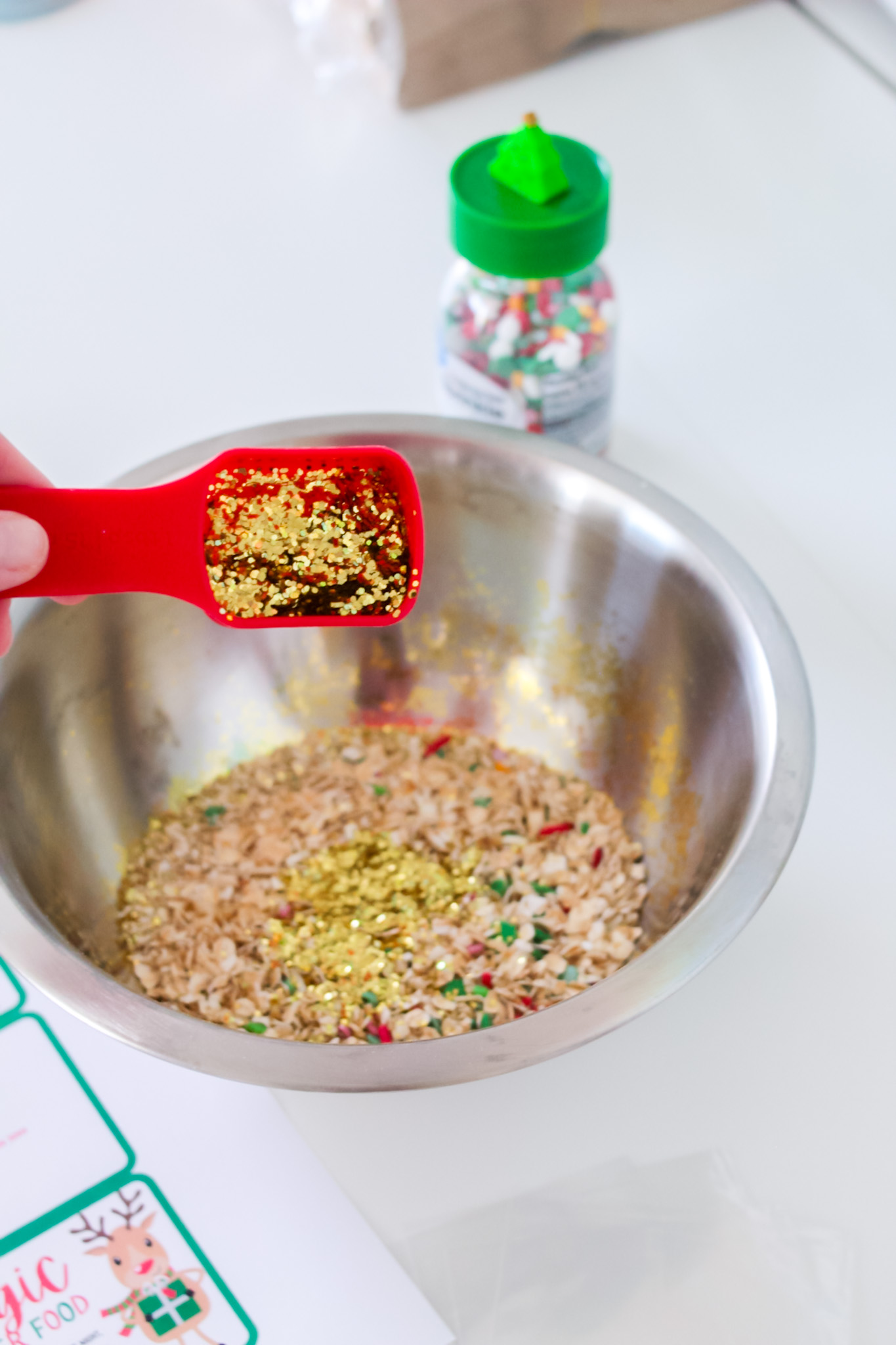 You May Also Like: The Holiday Planner (Printable Download)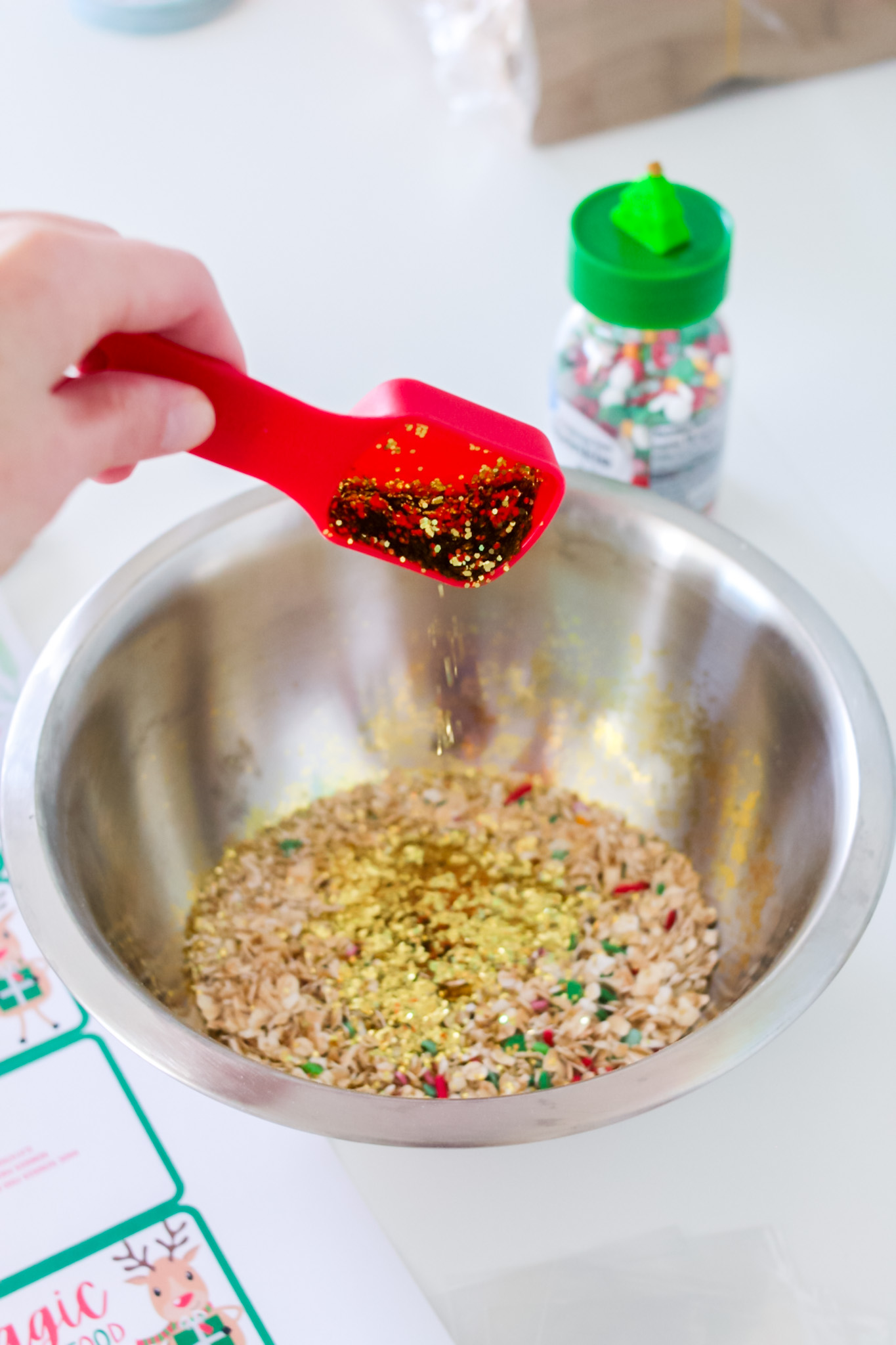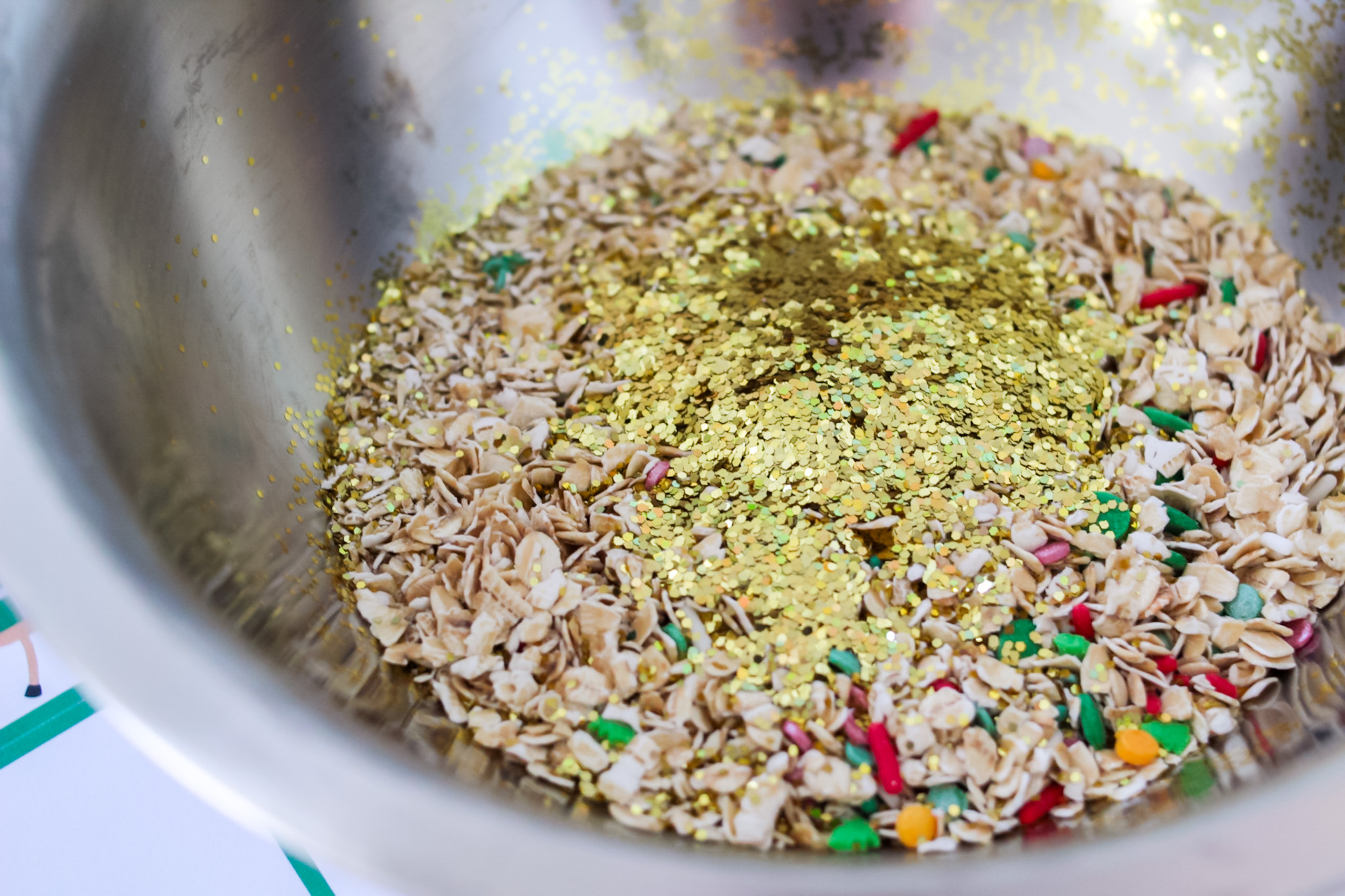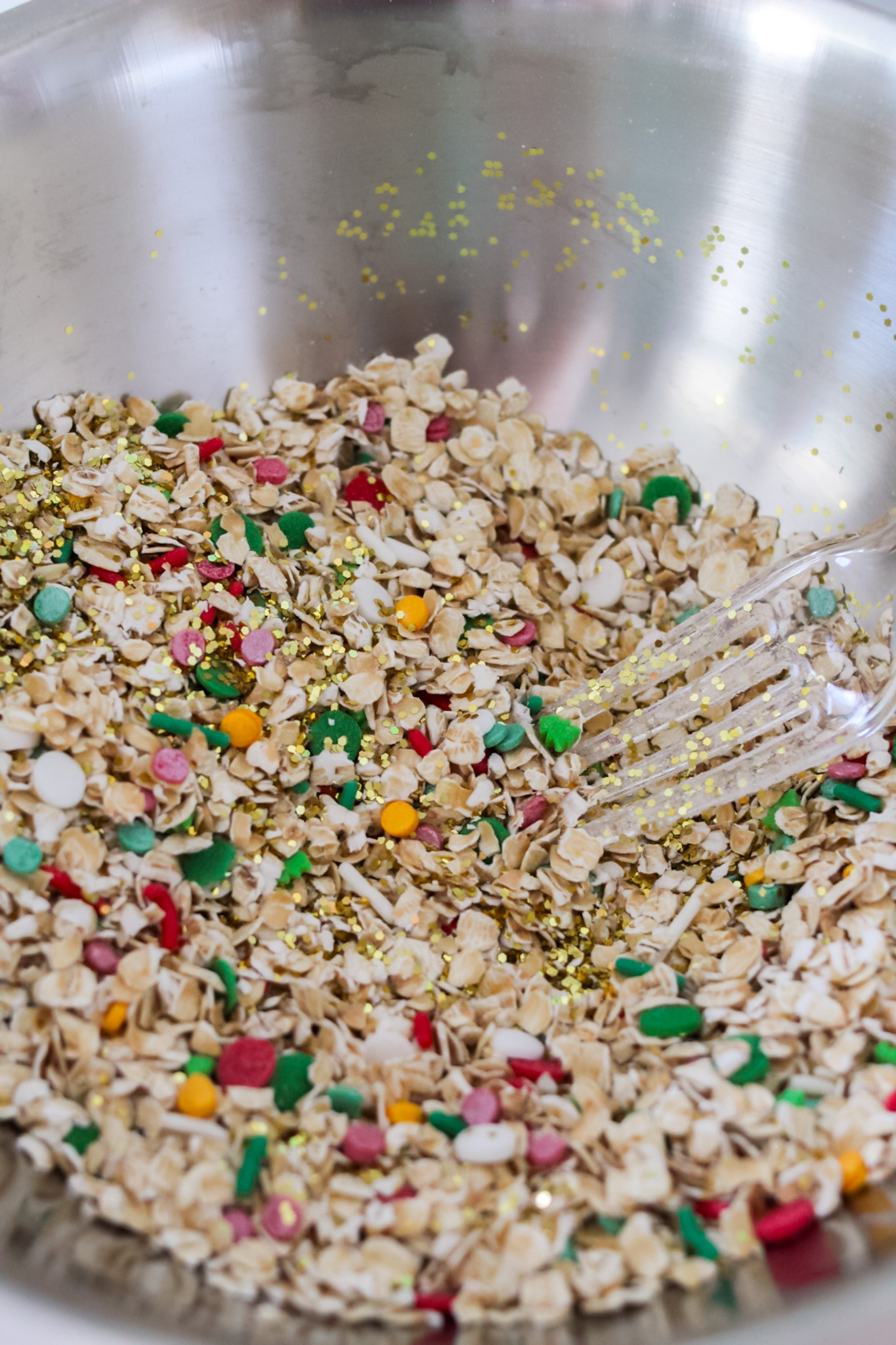 Mix together with a spoon or fork to combine.
You could even turn this into a fun (and messy) sensory bin activity and encourage your kids or grandkids to mix it with their hands!
Optional: add in mini marshmallows, different colors of glitter, or holiday-shaped sprinkles.
This recipe makes about 6 treat bags of reindeer food.
Free Printable Reindeer Food Poem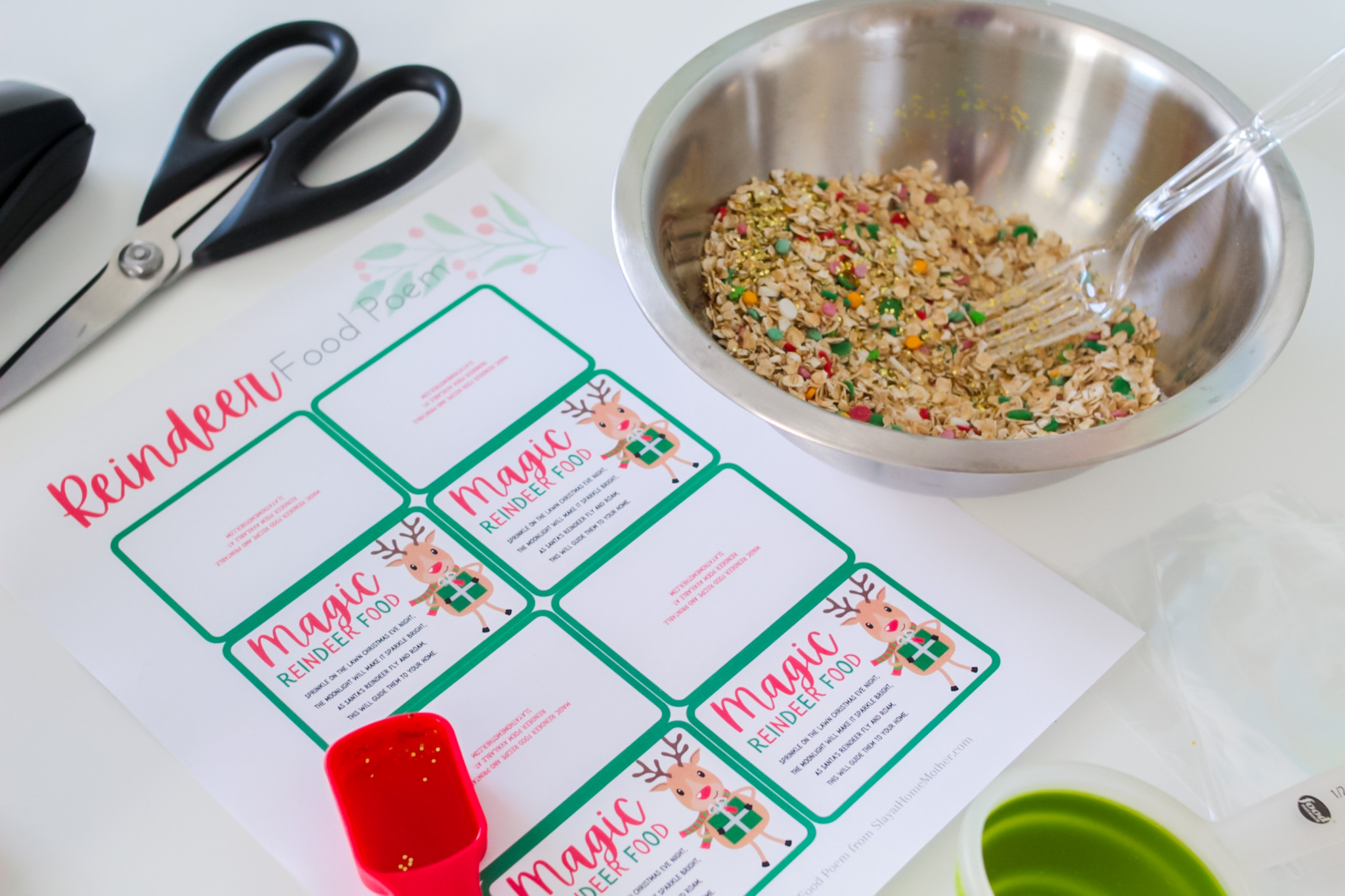 If you want your child to write this poem down on paper, here it is:
Sprinkle on the lawn Christmas Eve night,
The moonlight will make it sparkle bright,
As Santa's reindeer fly and roam,
This will guide them to your home.
Or you can download my free printable reindeer food poem to staple to your bag of food!
It's as easy as pressing PRINT. 😉
Assemble Your Reindeer Food And Poem In Treat Bags
Scoop your magic reindeer food into plastic bags – here are the ones I used!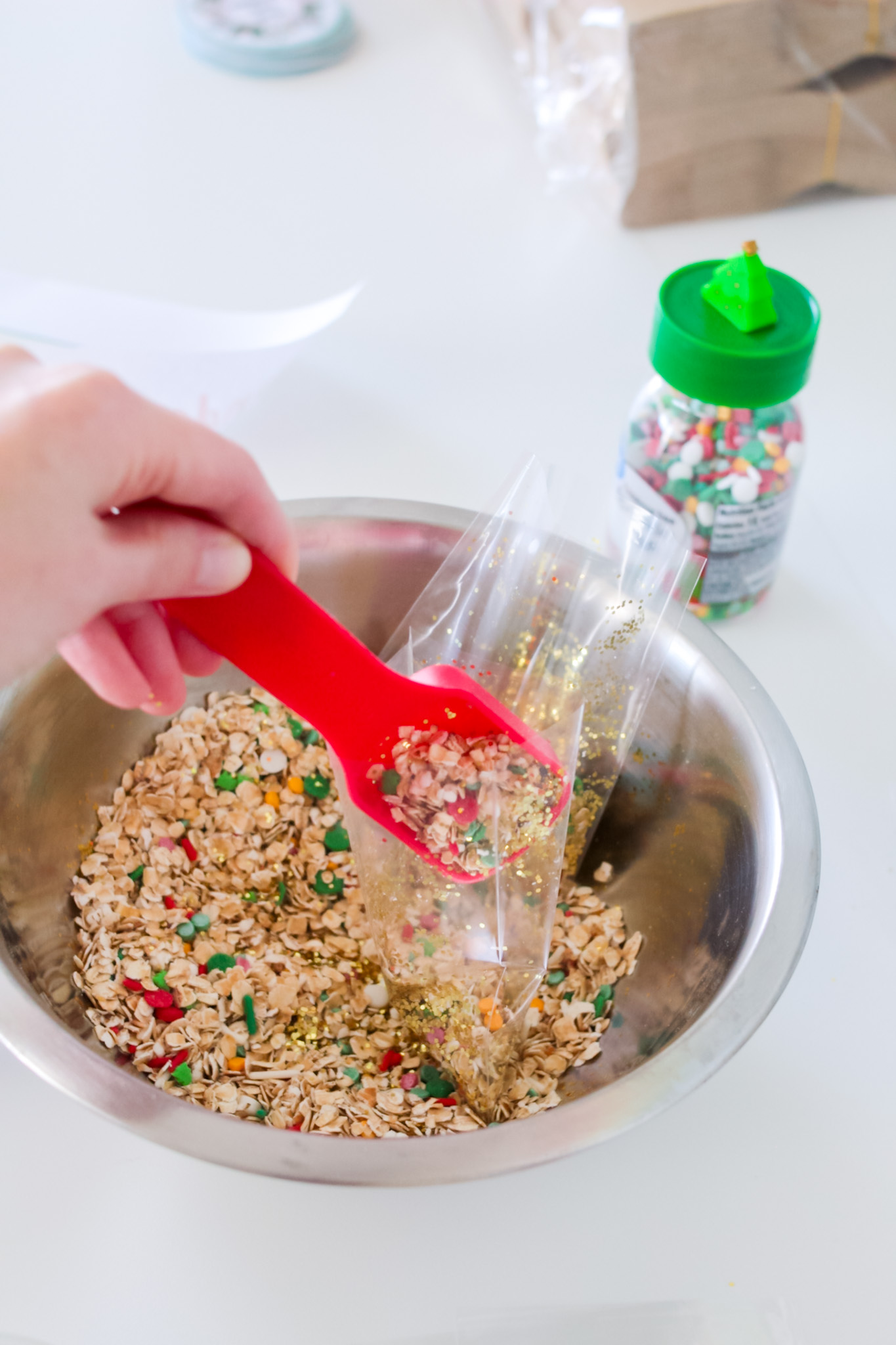 The glitter will want to settle at the bottom of the bowl, so be sure to give your reindeer food a quick stir before scooping into bags!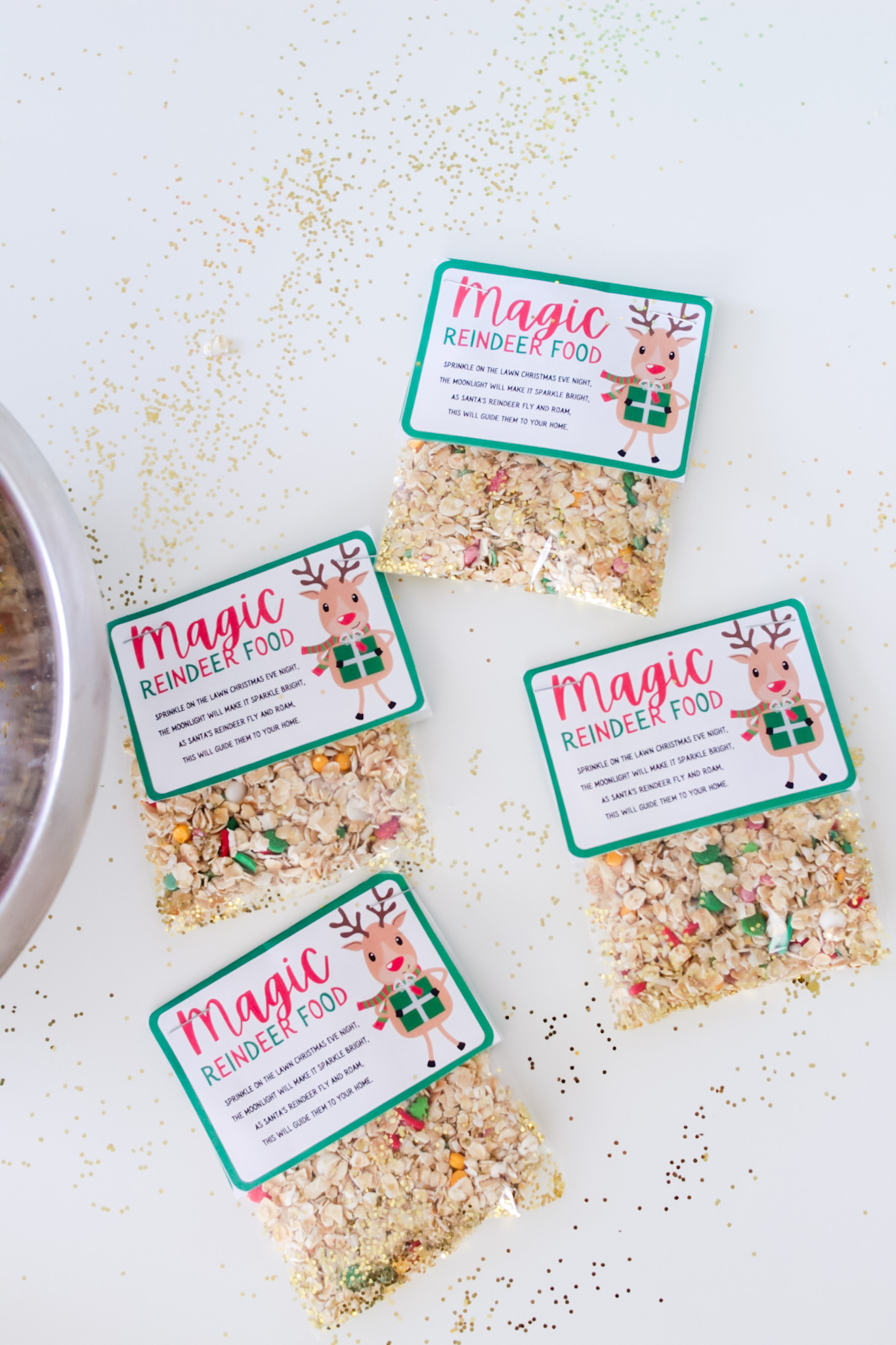 Related: 50+ Easy Christmas Cookie Recipes For The Whole Family!
I only filled up these clear plastic treat bags 1/3 of the way.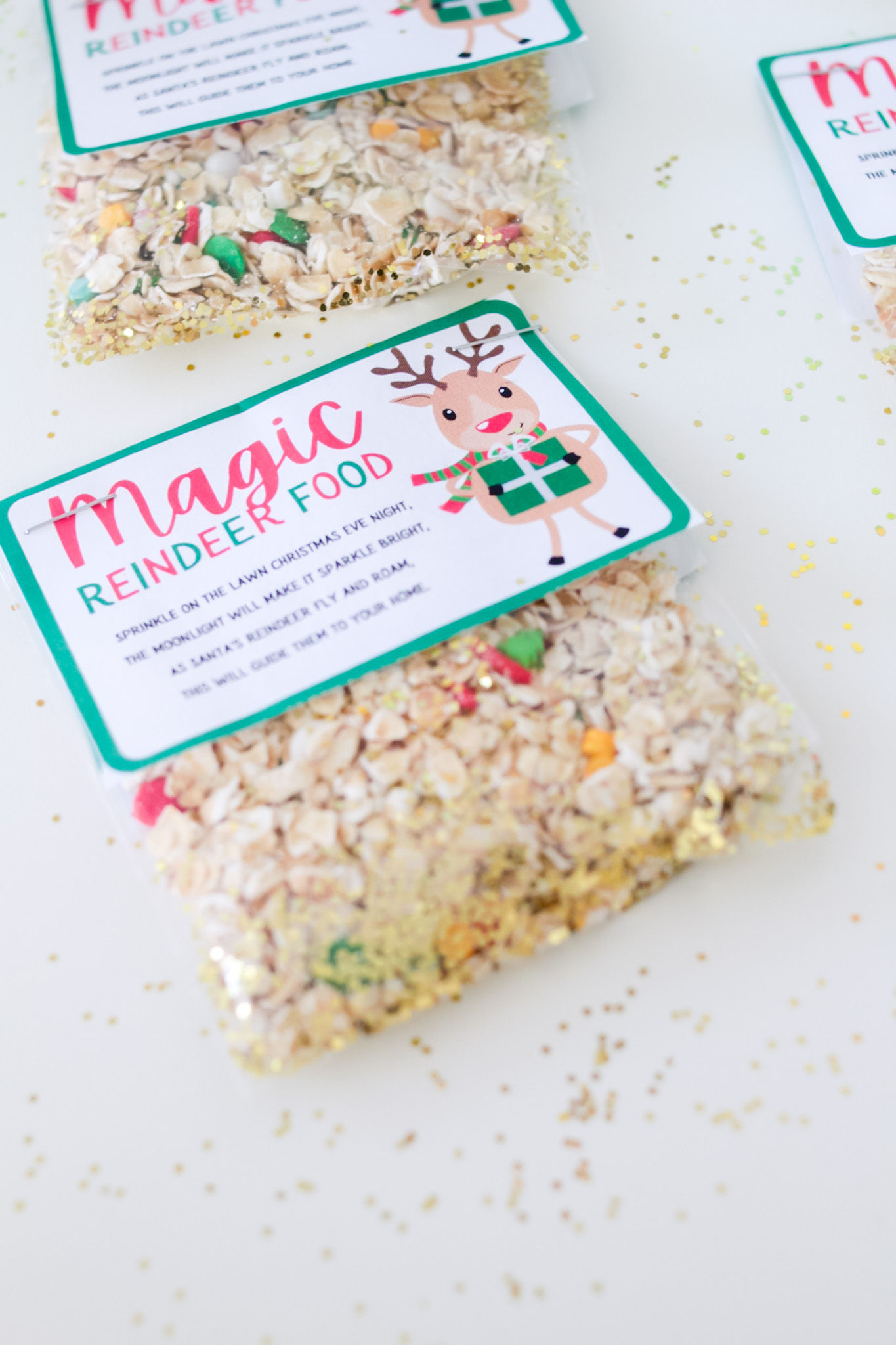 After cutting out your reindeer food labels, it's time to close the top and put on the label to make everything look pretty.
To close the top, I folded the opening down a few millimeters, placed the reindeer food label on top, and stapled it in both of the top corners.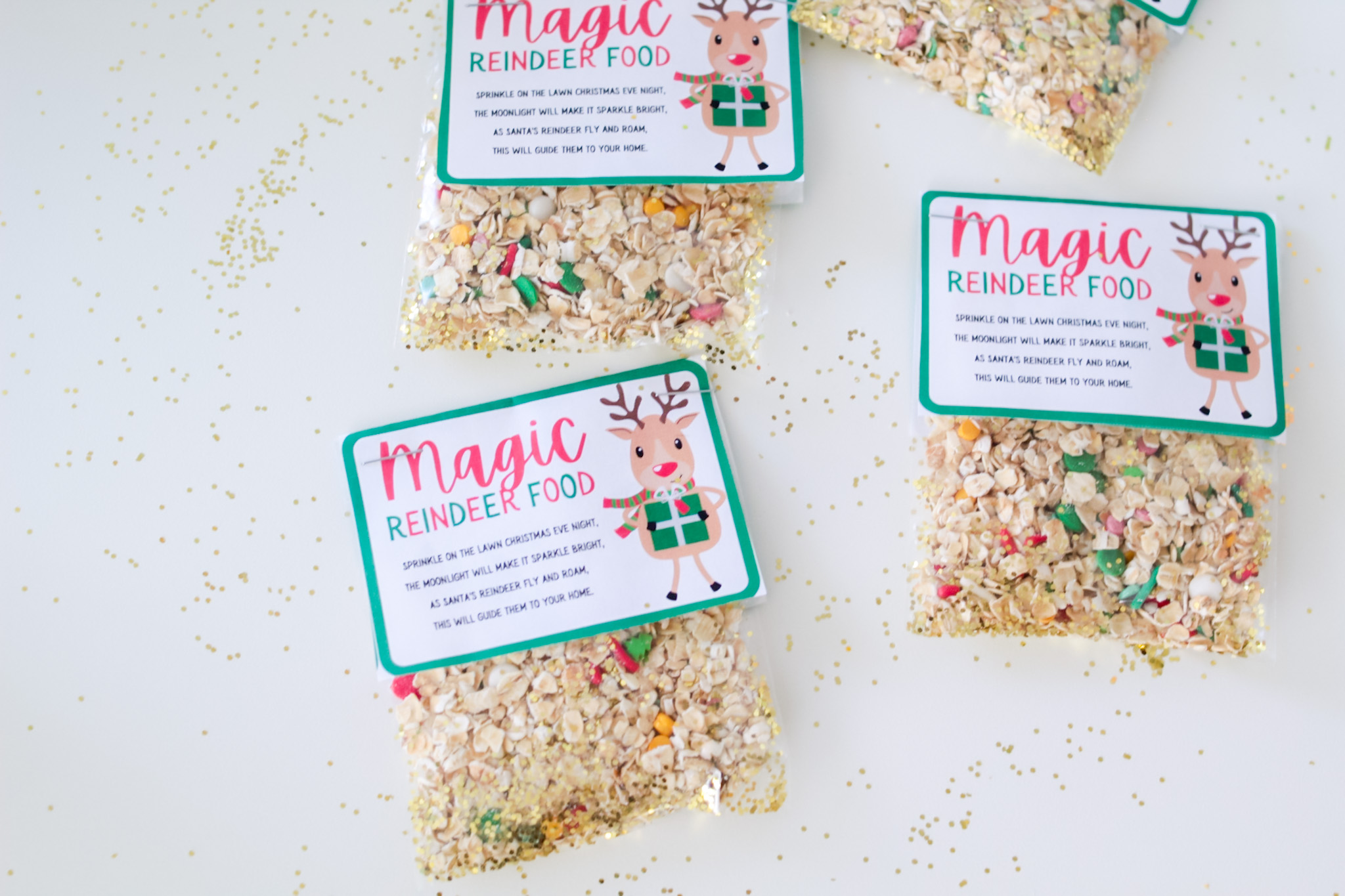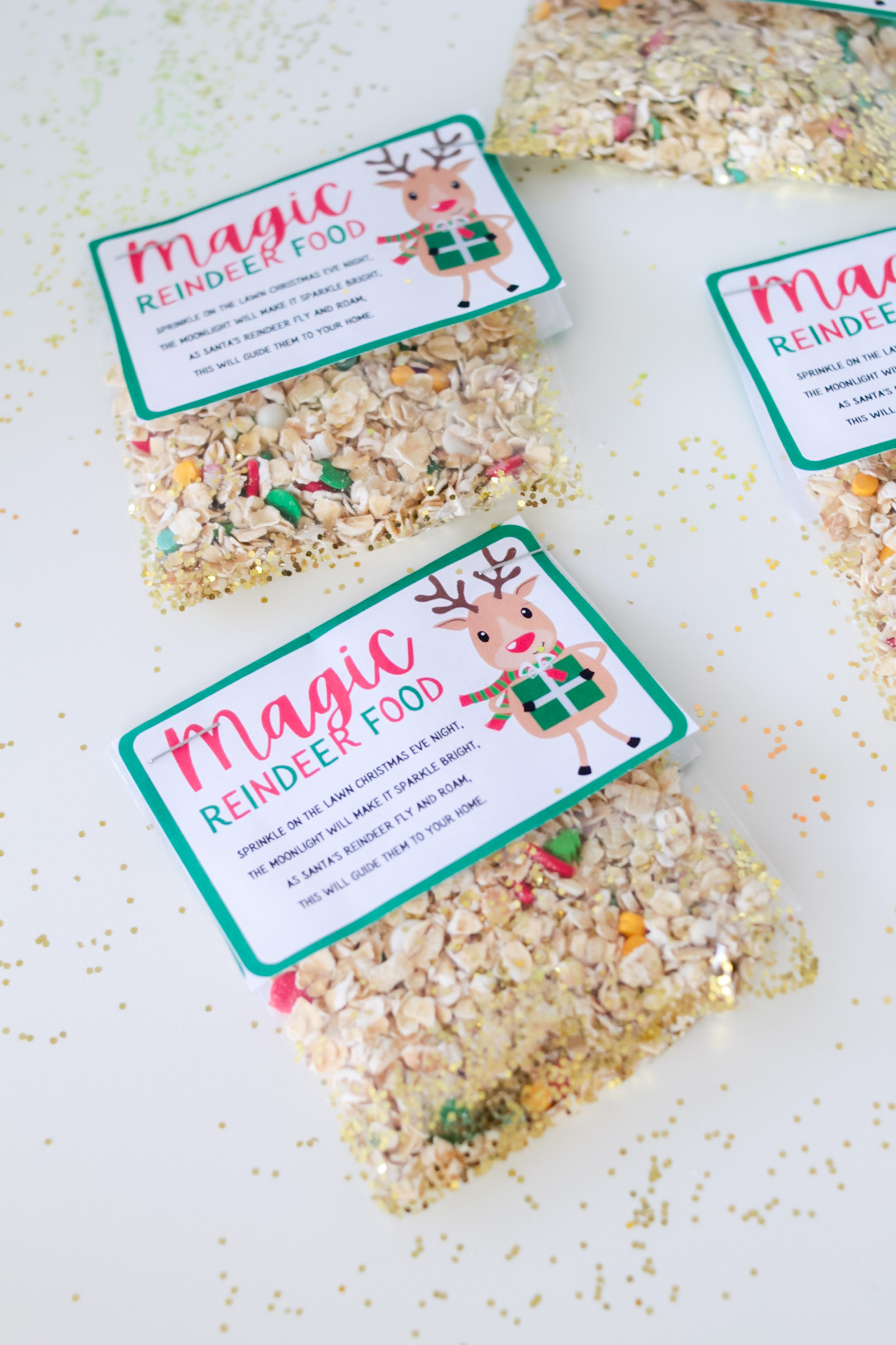 These free reindeer food printables would make a great addition to a You've Been Elfed or You've Been Jingled basket for neighbors!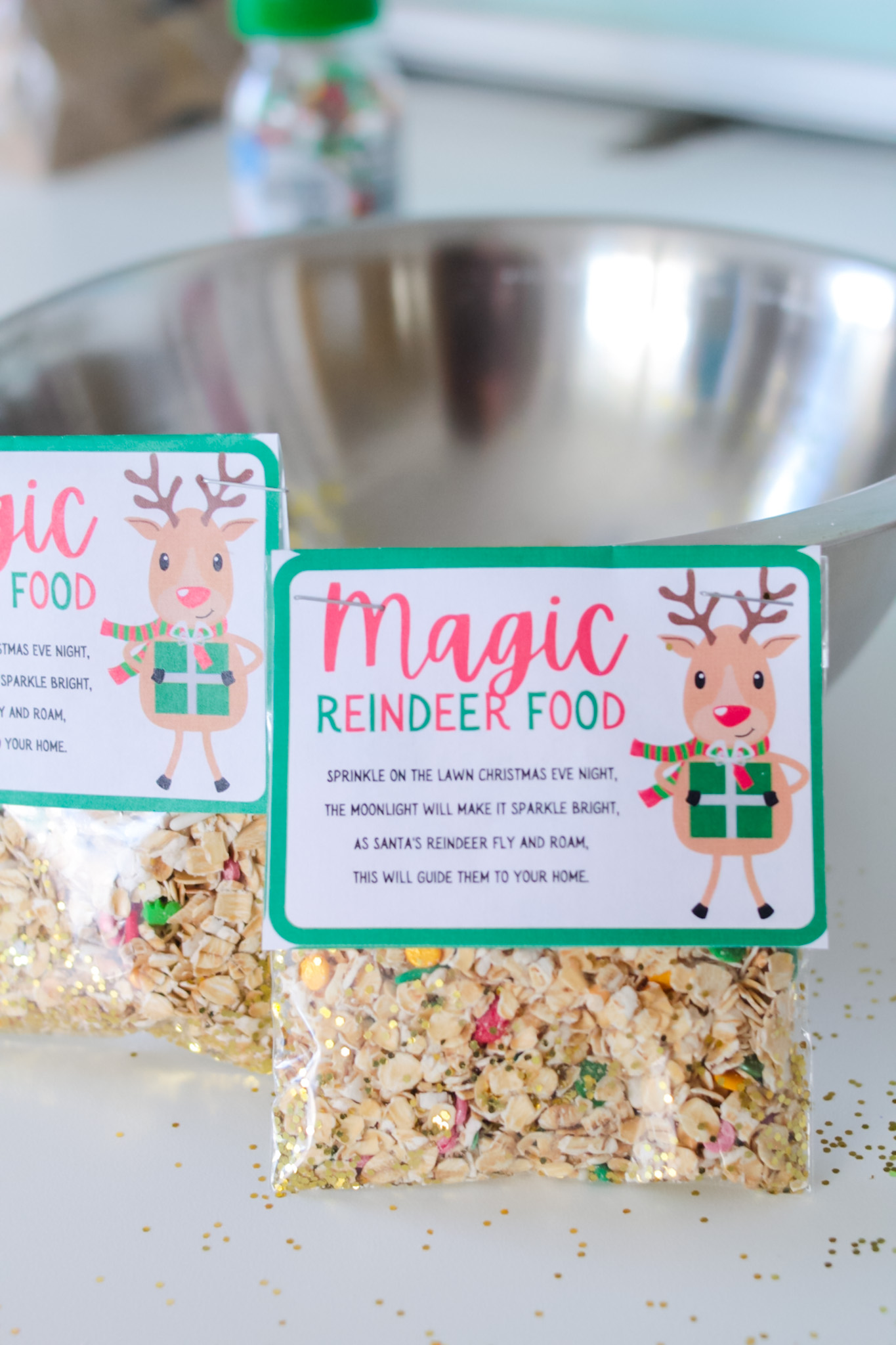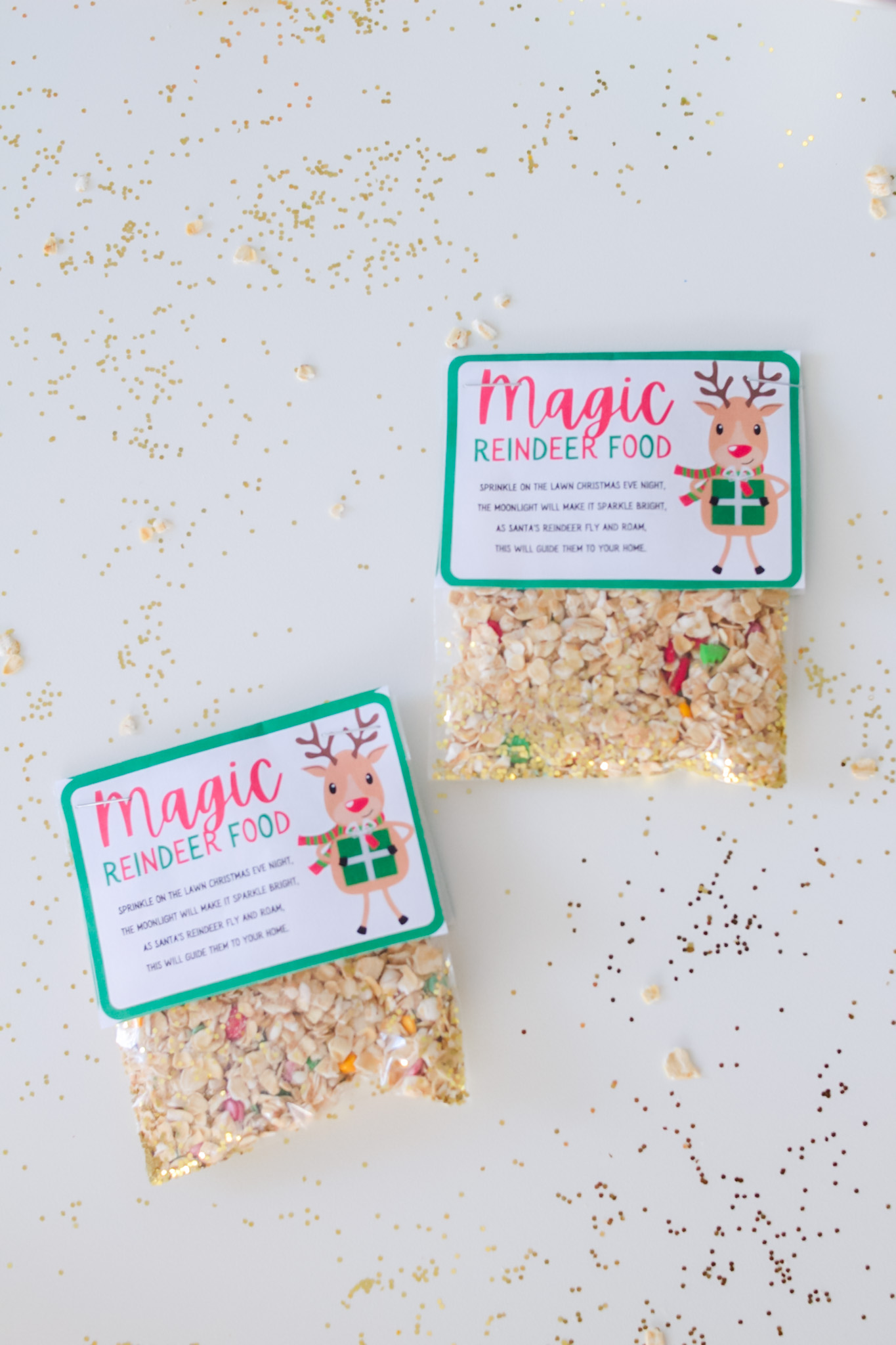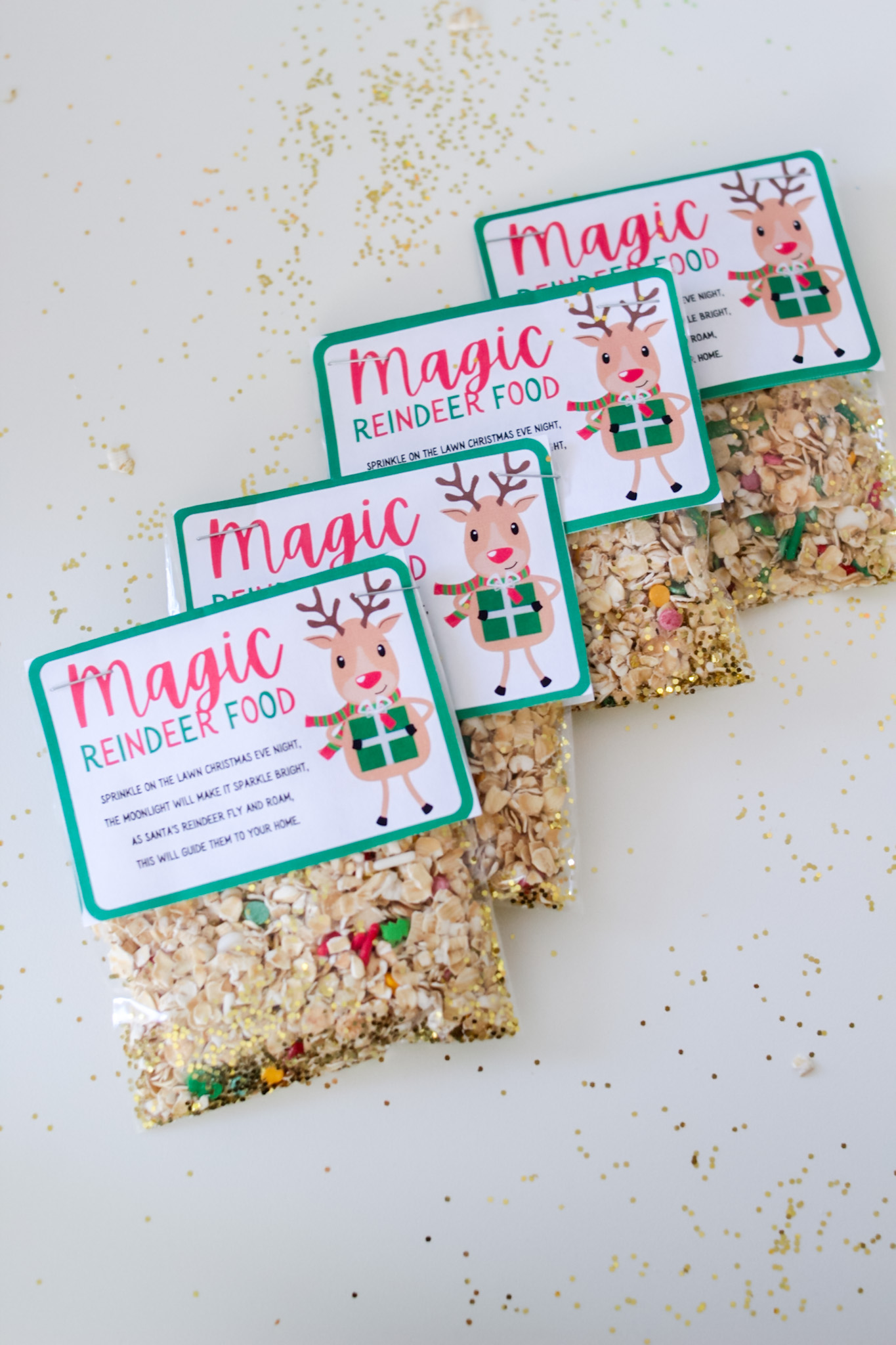 I hope you enjoyed this post – I loved recreating this easy reindeer food recipe to share with you all.
Feel free to download the free printable reindeer food poem!
If you enjoyed this post, I hope you'll check out these other fun holiday posts…