Welcome To The World, Baby Zoey!
Hi friends!
I'm so excited to finally put out to the world (and on my blog) that we welcomed our sweet rainbow baby, Zoey Winter, on January 30, 2020, at 1:57 p.m.!
She weighed 7 lbs. 7 oz., was 19″ long, and came out screaming.
Here SHE is….
I've mentioned this on my blog before (in this post HERE) that we were #TeamGreen this time around.
That means we waited until the delivery to find out if we were having a boy or a girl.
I ran quite a few Instagram polls on my stories during my pregnancy to see what you all felt we were going to have, and the polls were pretty steady at about 35% BOY and 65% GIRL for months and months.
The poll I put up on my stories the night before our C-section revealed that around 70% of you thought we were having a girl!
Turns out those who voted for GIRL were correct!
To say we were shocked is a gross understatement. After she was born, we literally didn't speak for the rest of the time we were in the OR. We kept looking at each other, tears in our eyes, shaking our heads at one another with huge smiles on our faces and total disbelief in our eyes.
Why We Chose The Name Zoey Winter
Because we were Team Green this pregnancy, we had to occupy our minds somehow, and we decided the best way to do that was to have a little fun with choosing our boy and girl names!
I told my husband, Christopher, that even though this pregnancy was 100% different in every way from my pregnancies with the boys, I was 100% certain it was going to be a boy.
That should've been my first clue!
Chris felt the opposite and that we would be having a girl.
So we decided if this baby was a boy, I would get to choose the name, and if it was a girl, Chris would get to choose the name.
I chose the name Dillon, which means 'the sea'. I felt it would be a great homage to the time my husband spent in the Navy, and also to the pickle cravings I couldn't seem to satisfy during my pregnancy ;).
And Chris chose the name Zoey, which means 'life'.
I loved that her name meant life, considering she was our second rainbow baby (Jax was our first).
For her name, we both decided that the middle name Winter would be perfect since she was our third baby born during the winter season. Chris still gets credit for picking out the middle name as well, though.
We are beyond thrilled to have our sweet little girl join our family – I can't believe she's already almost a month old!
Family Of Five/Newborn Photos
To commemorate her birth and the addition of a new baby to our family (hello, family of five!), we had pictures done by the SUPER TALENTED Olivia Stouffer of Liv In The Moment Photography. She does all of my professional photography, from branding and headshots to family pictures.
She truly knows how to capture the fun and loving energy that our family has, and can easily direct us while letting us do our own thing at the same time.
She is also incredibly talented at shooting wedding photography! I always joke with my husband that we need to renew our vows and redo our wedding so she can do our photos for us ;).
I. CAN'T. RECOMMEND. HER. ENOUGH.
Okay, obviously I adore her and her photography, so I'll hush for now and let her work speak for itself while simultaneously giving you baby fever…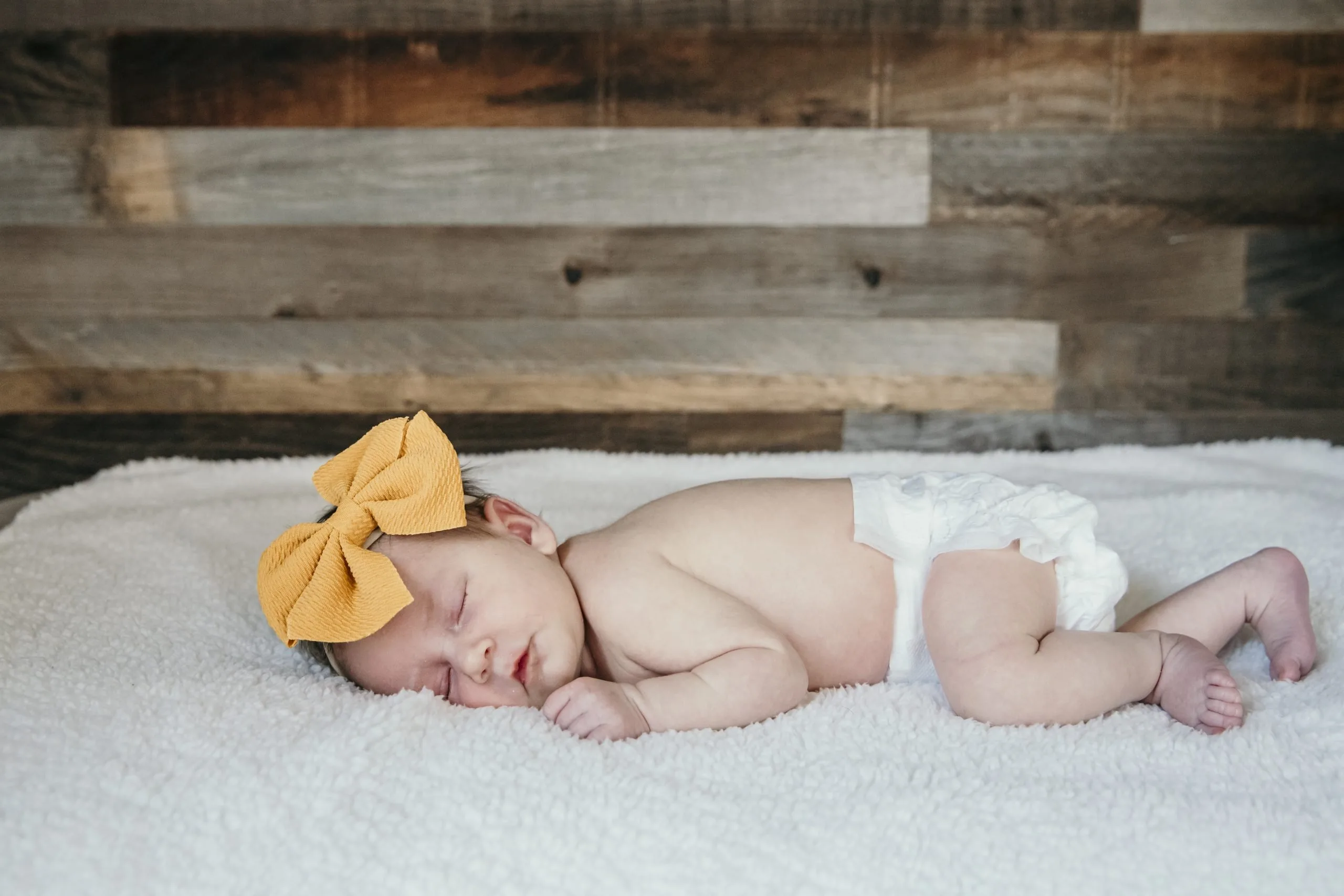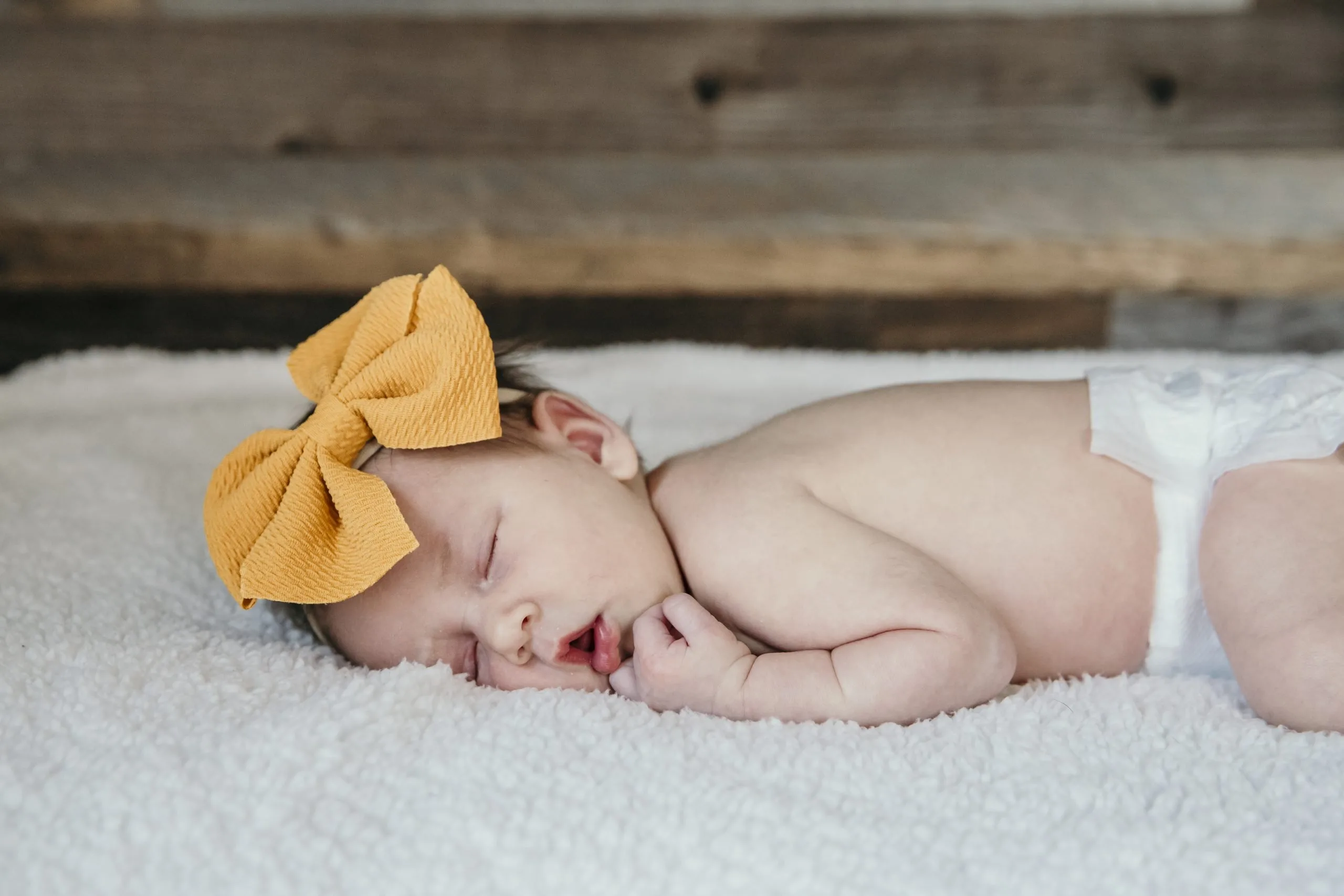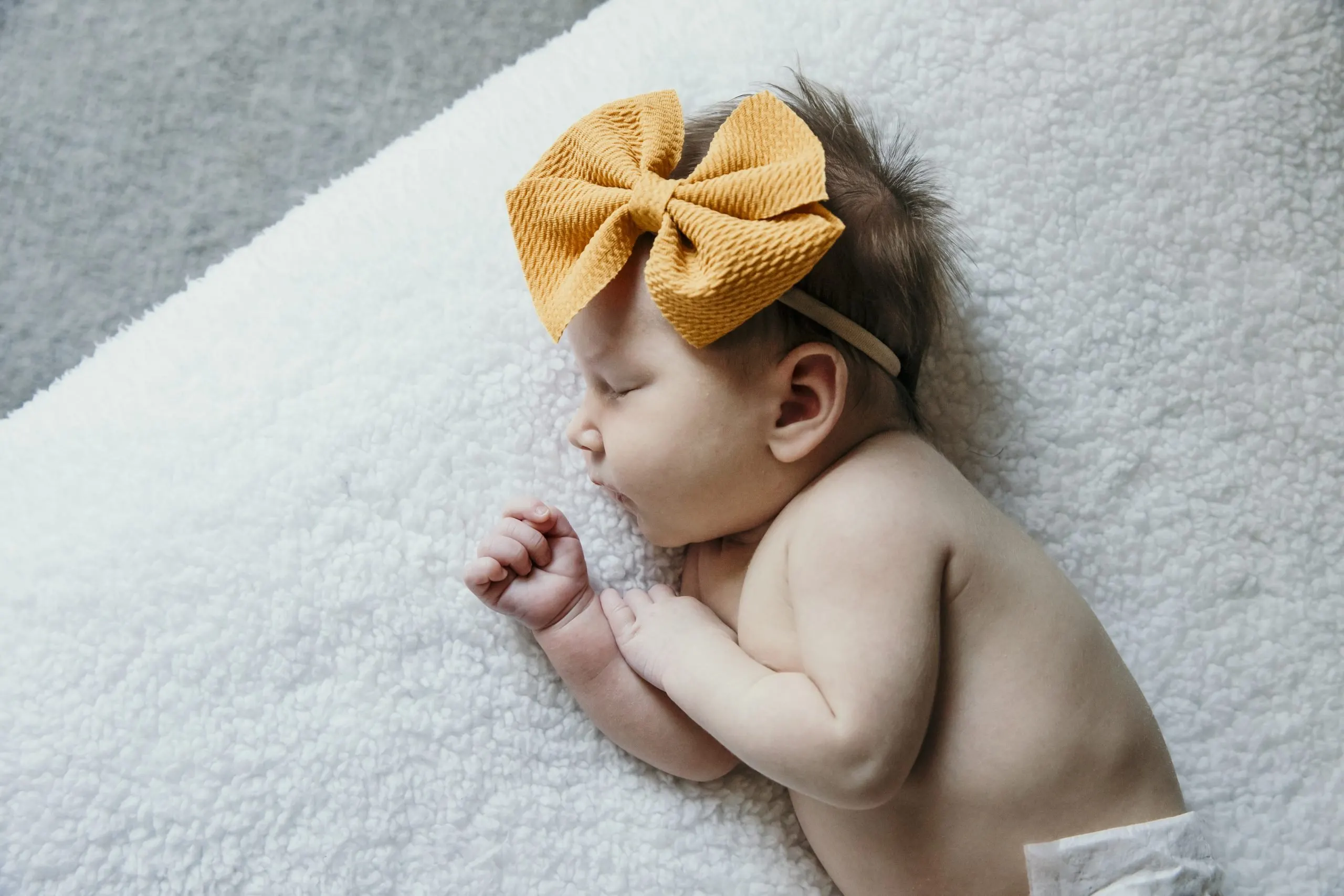 How gosh darn perfect is she?!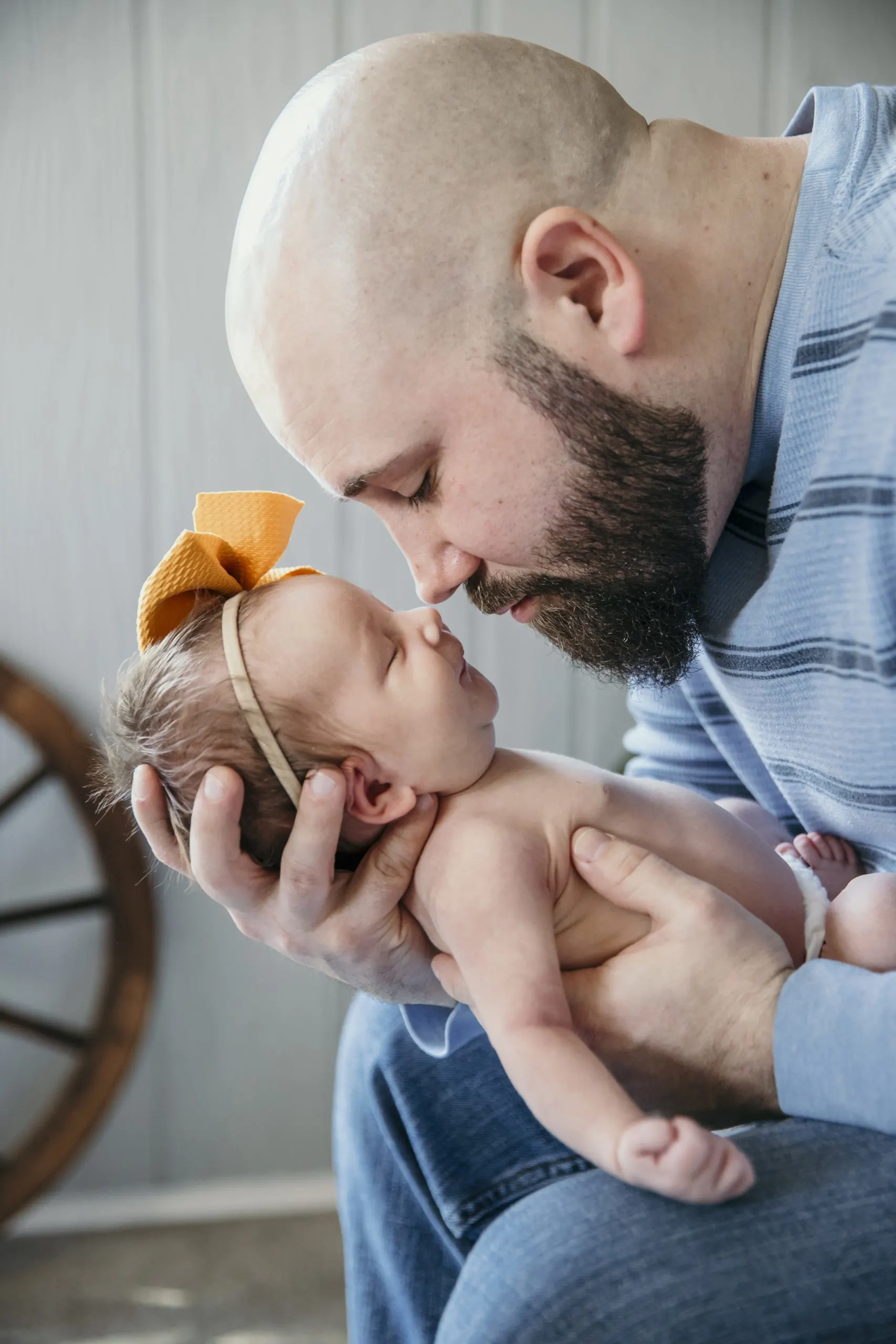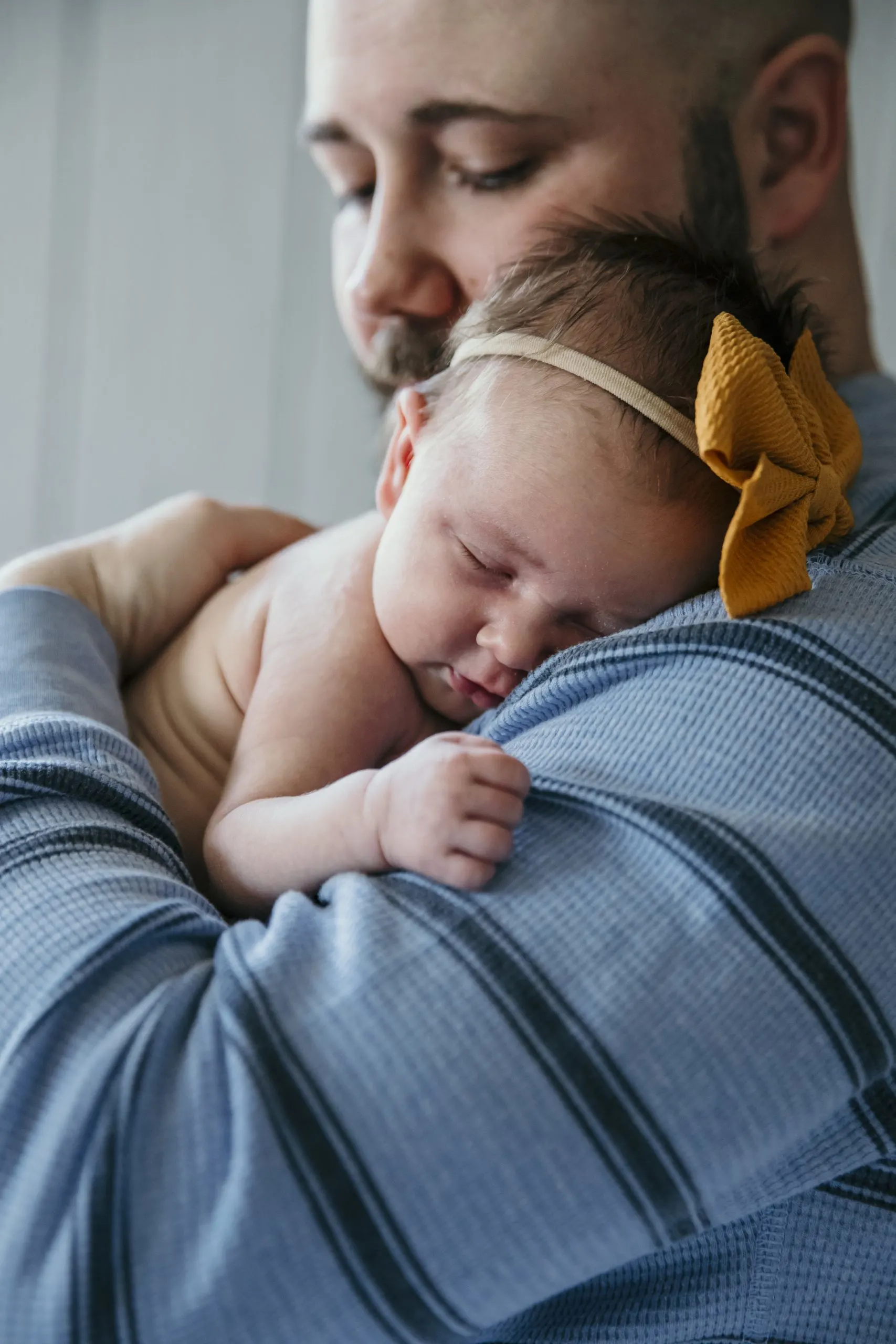 I love how effortless our photoshoots together feel! I always look back and feel so in love with my family and the stage of life we are in.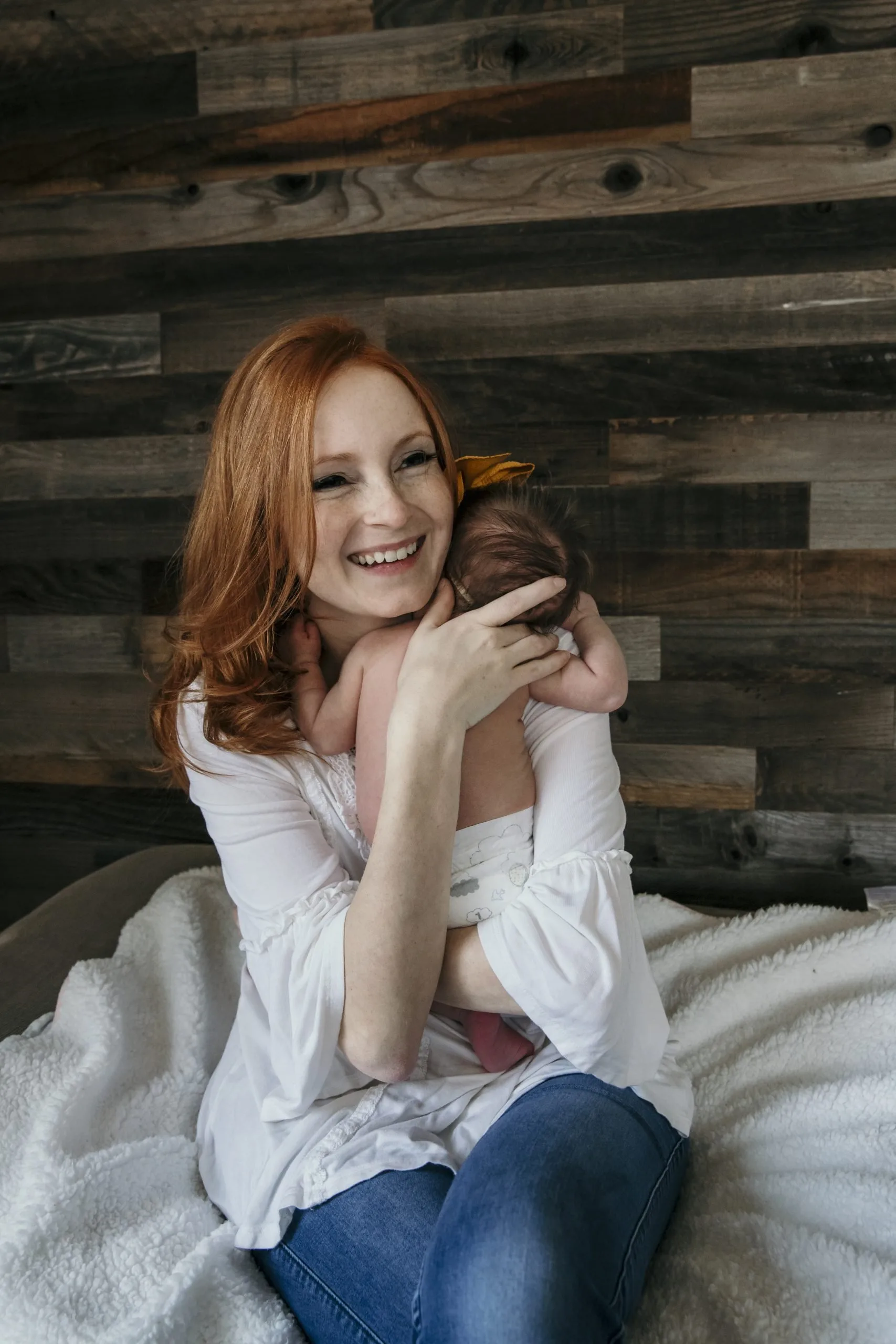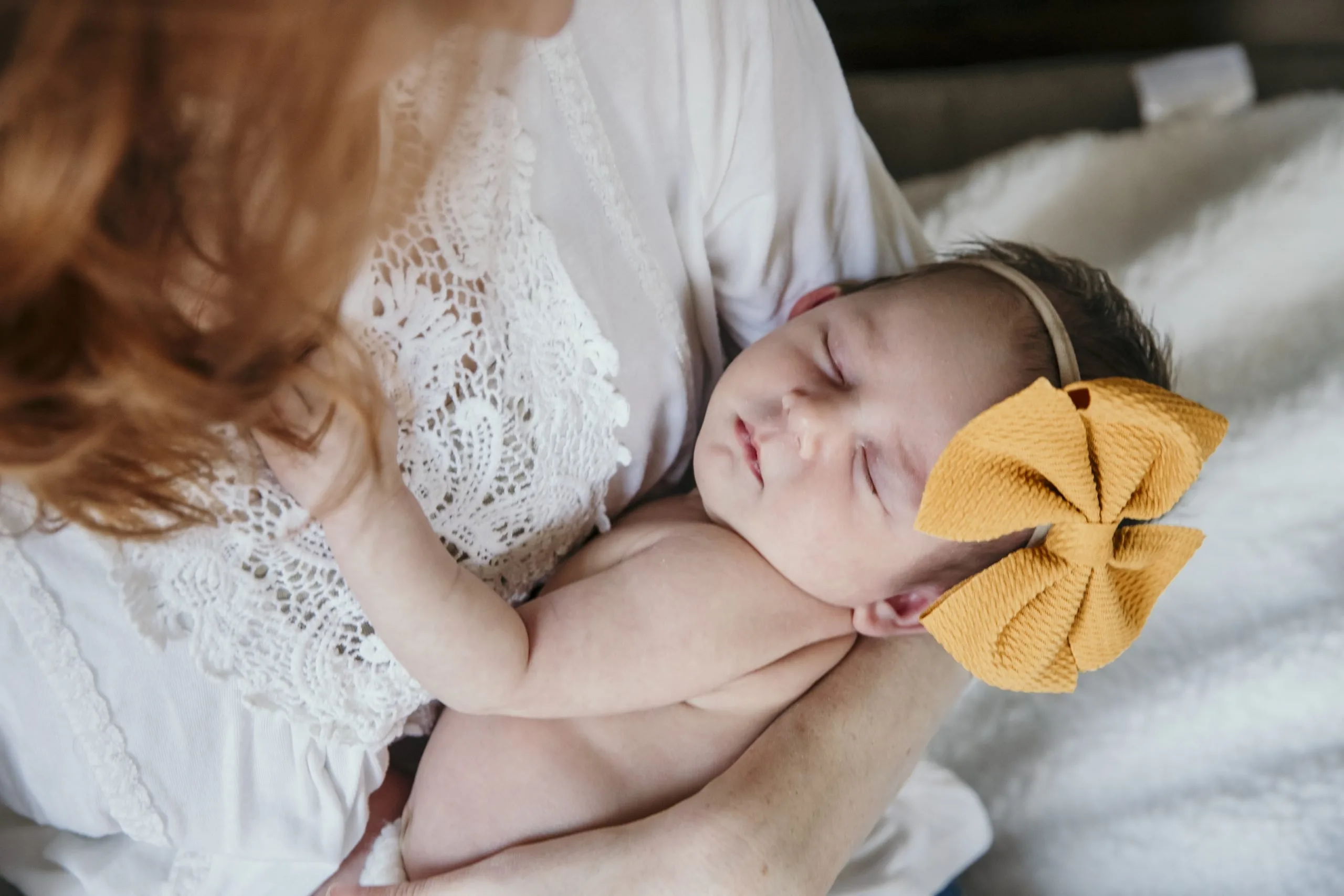 This shot above is quite possibly my favorite because this is exactly what I see when I look down at her while I cradle her in my arms…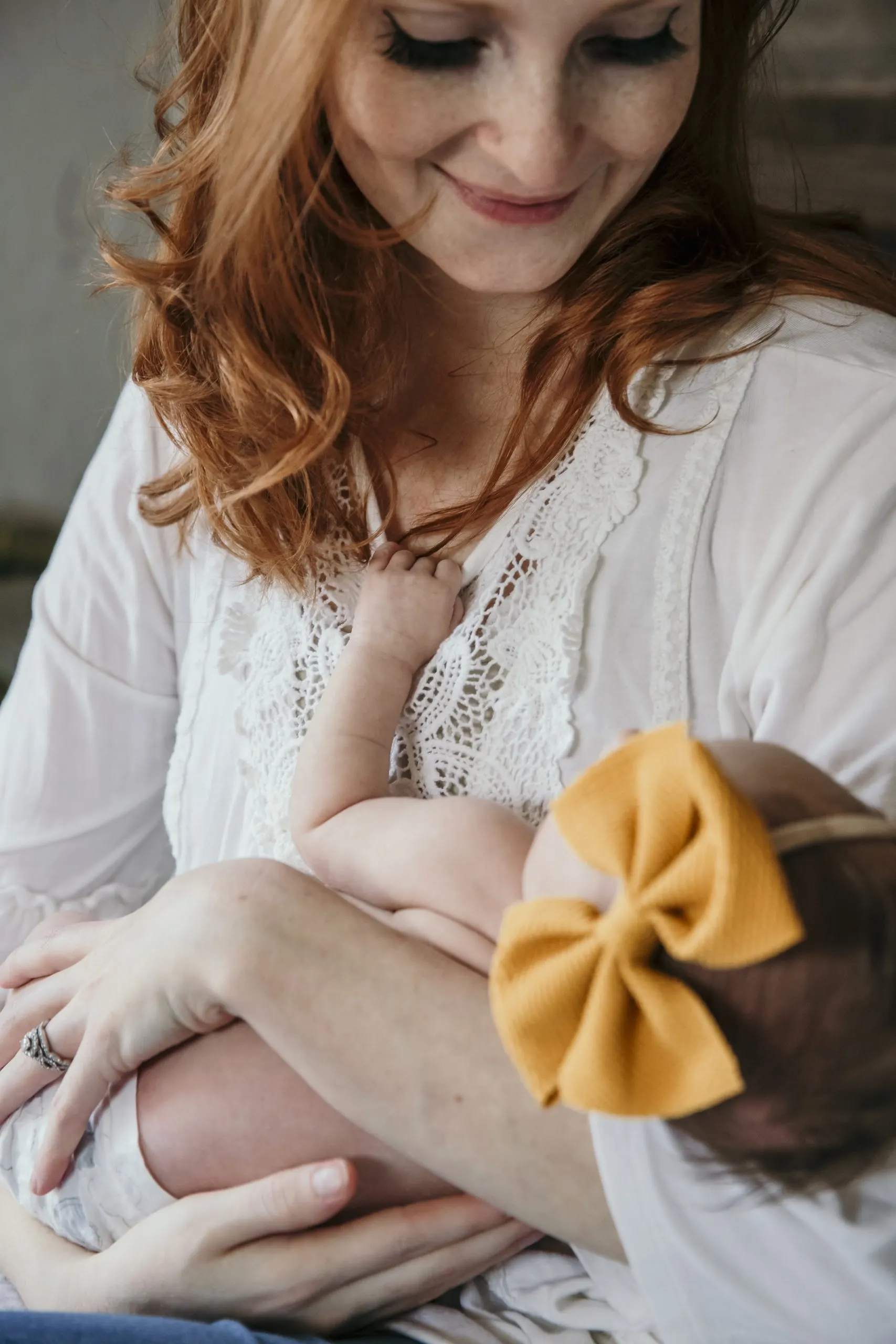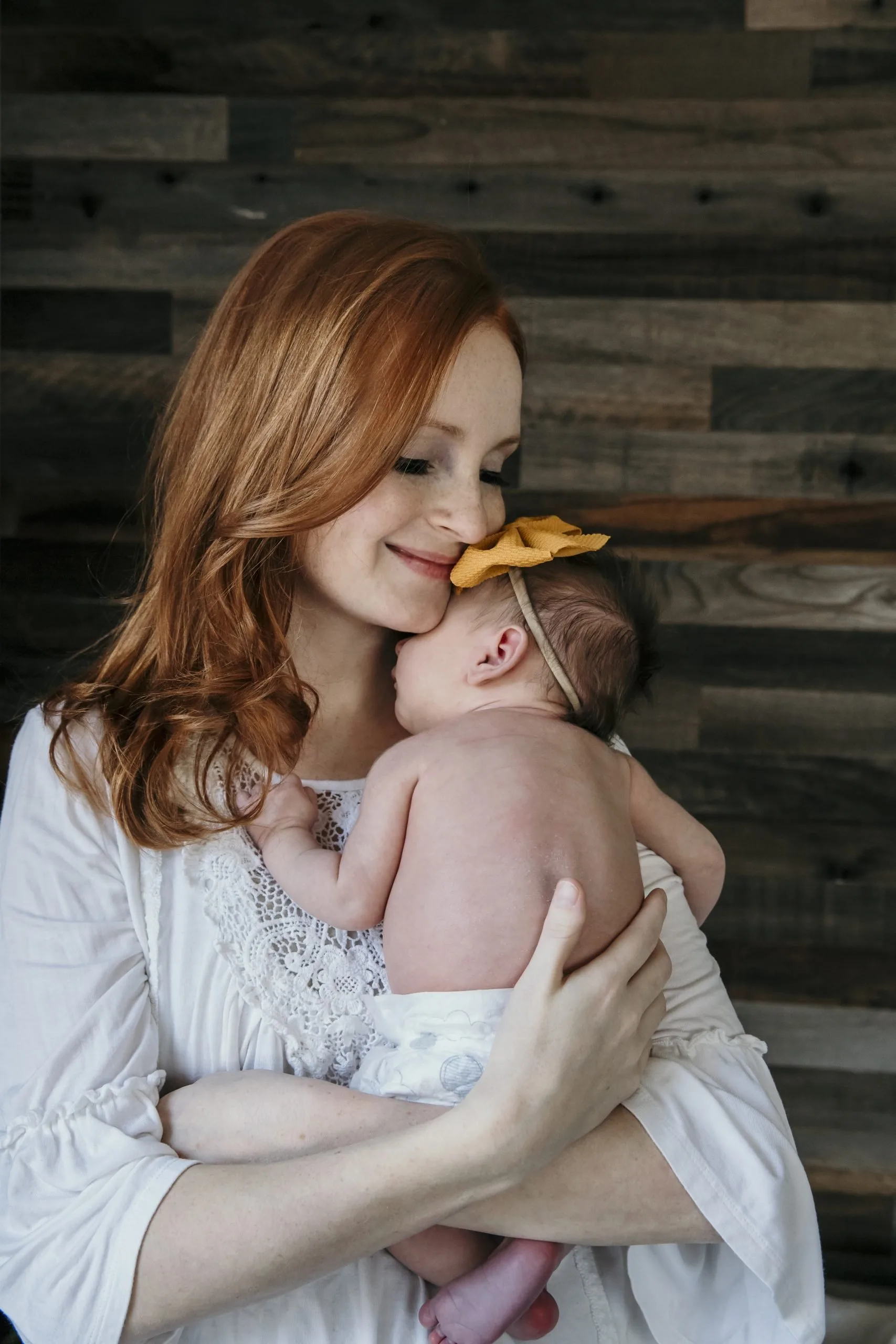 This is Zoey's favorite place to be right now – nestled into my neck. I love holding her like this too because I can smell the top of her head and breathe her in.
And nothing beats the smell of your baby…it's intoxicating.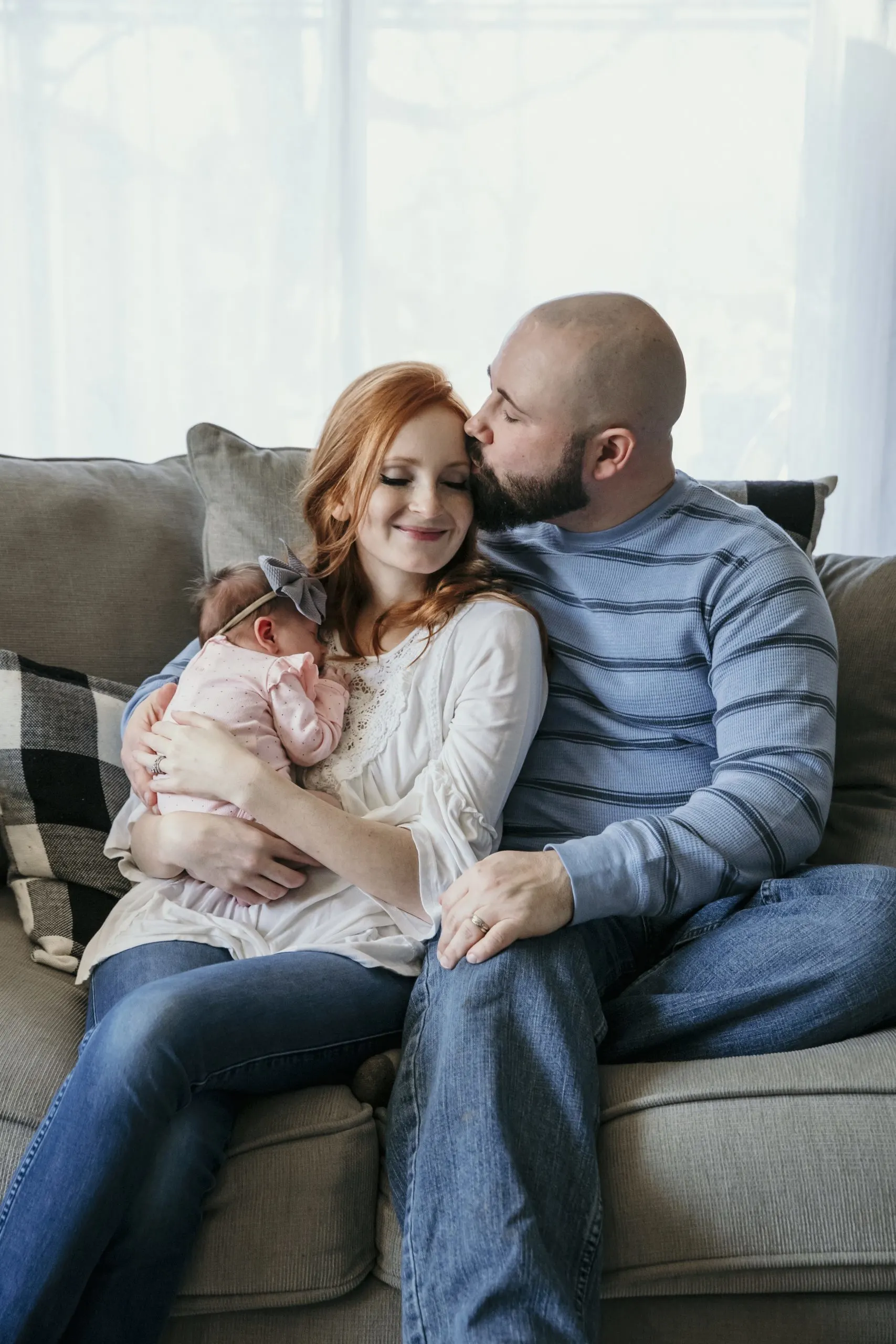 How We're Adjusting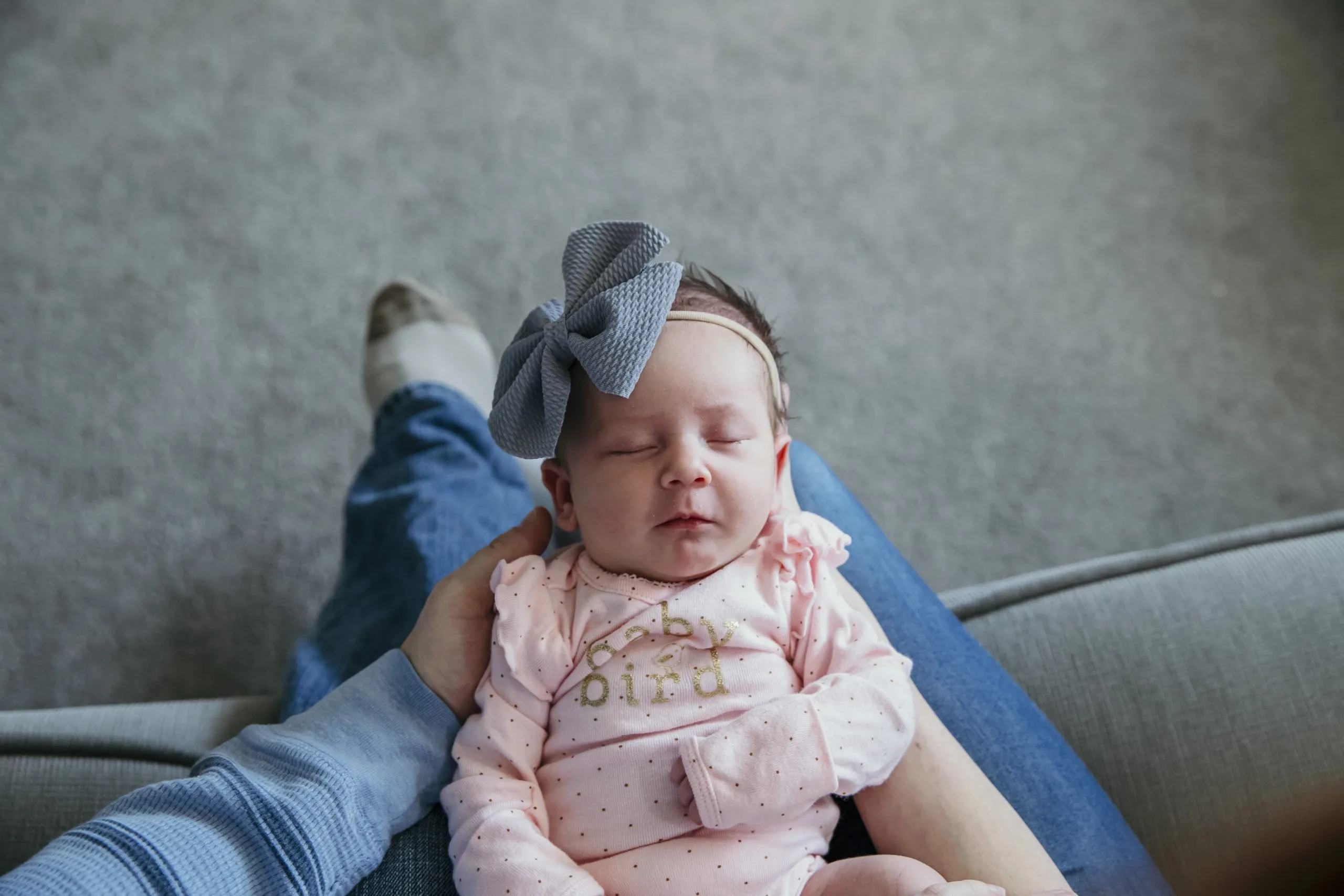 My oldest son, Max, is 10-years-old. He pretty much does his own thing, spends time with his friends, and busies himself between his XBOX and homework. He doesn't seem to mind Zoey, but he also is just focused on his hobbies and schoolwork.
This isn't his first rodeo! He was much more excited about Jaxson when he was born. Now, I think he knows what to expect and is more realistic about it ;).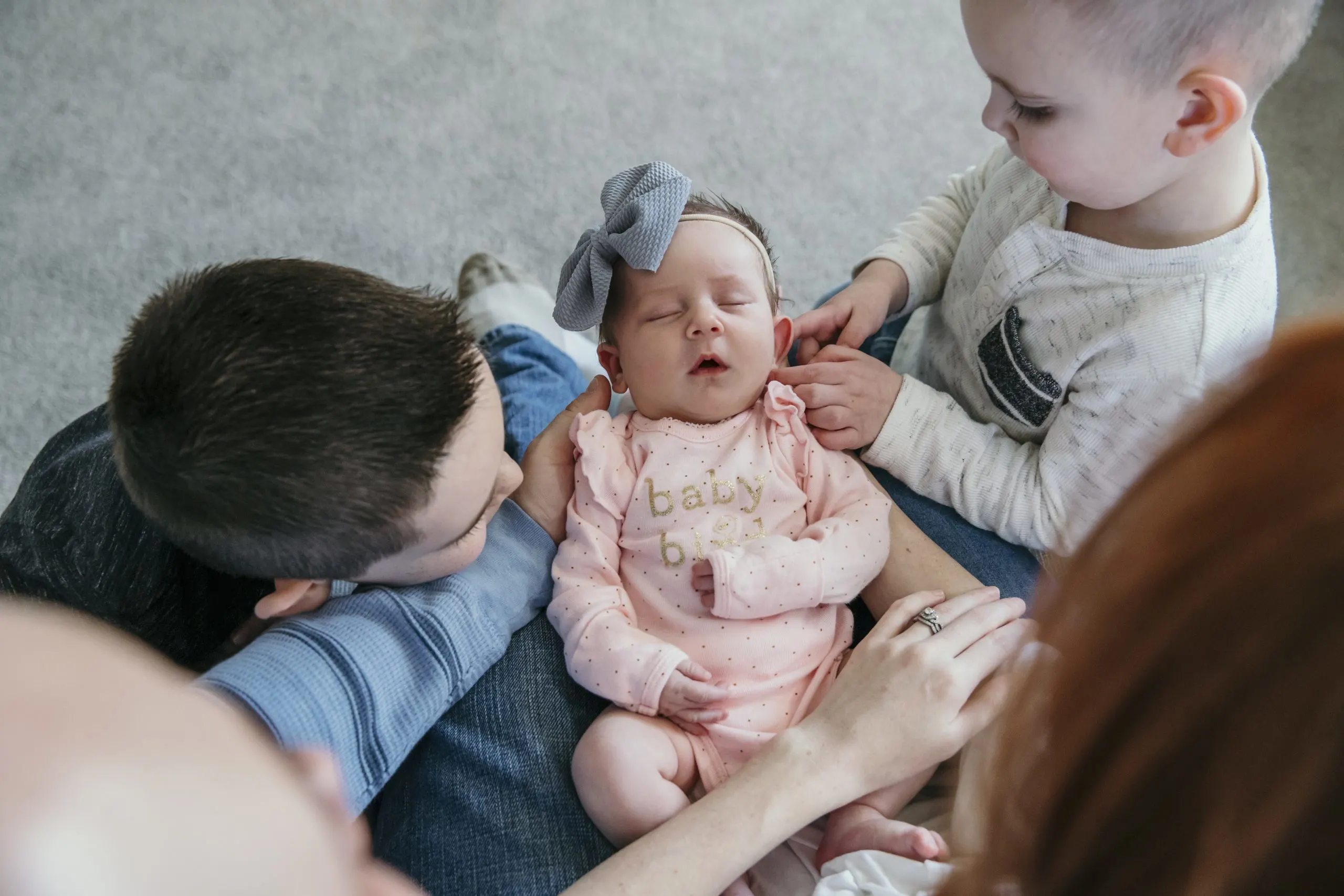 Jaxson, on the other hand, is experiencing being a big brother for the first time, and is overly fascinated by his little sister!
"Mommy, I love the baby!" he'll say to me as he rubs his head against hers and nuzzles her.
"It's a girl!" he'll say to strangers with a huge grin on his face as he holds his hands out like Vanna White on Wheel Of Fortune to show her off.
We are still working with him on being gentle with her since he is our wild one and loves to play rough.
He's getting the hang of it, though!
I've found that enlisting his help (grabbing diapers, talking to Zoey, helping pick out her outfit, or even buckling her into her swing with our supervision) helps him feel involved and helpful, which he thrives on.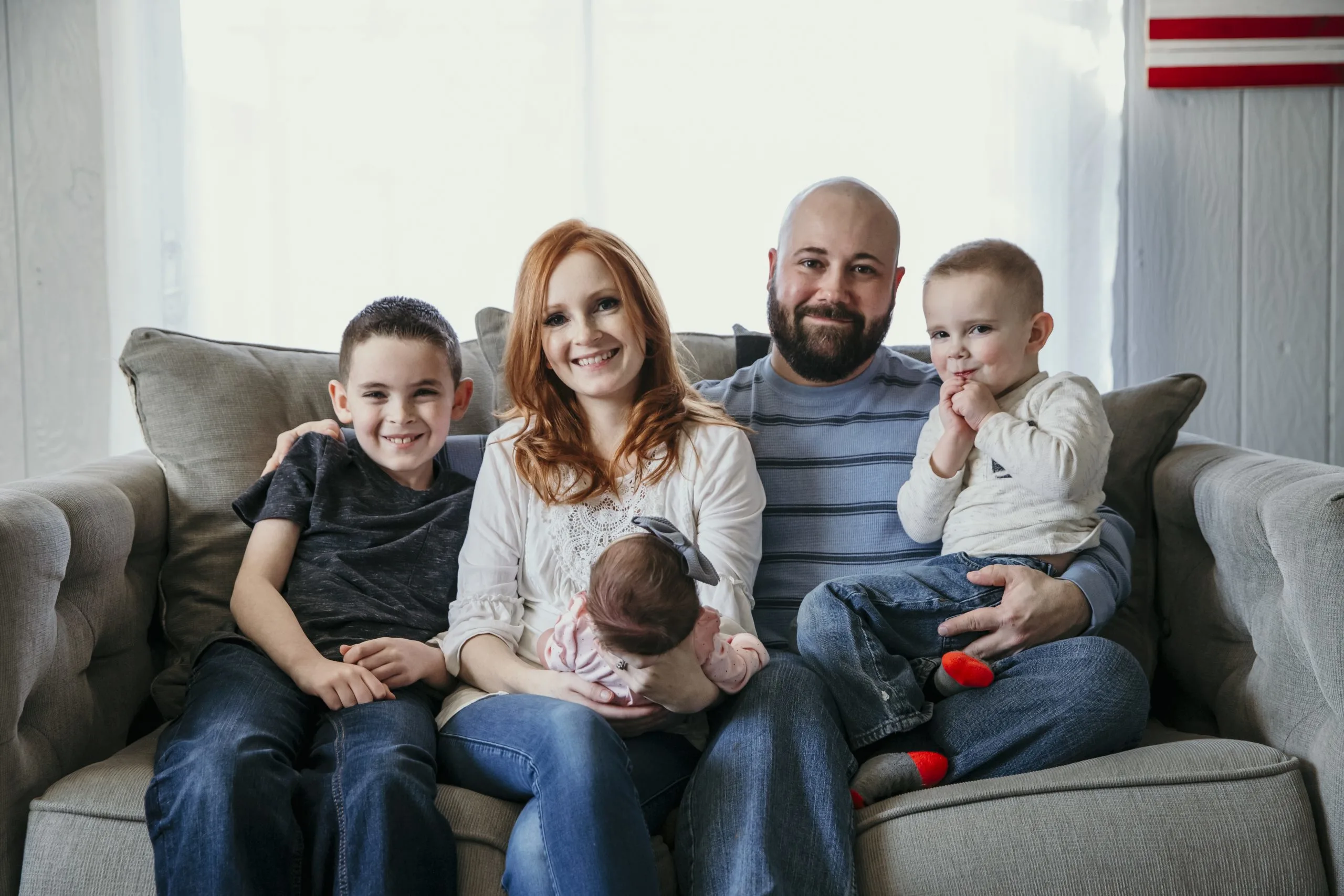 It's amazing to see our family of five together in one picture -my heart just melts looking at this!
Chris and I are doing just fine as well! Between moving to the new house (more on that in a few weeks!) and managing three kids, I can safely say we don't get as much sleep as we did before – but it's all worth it!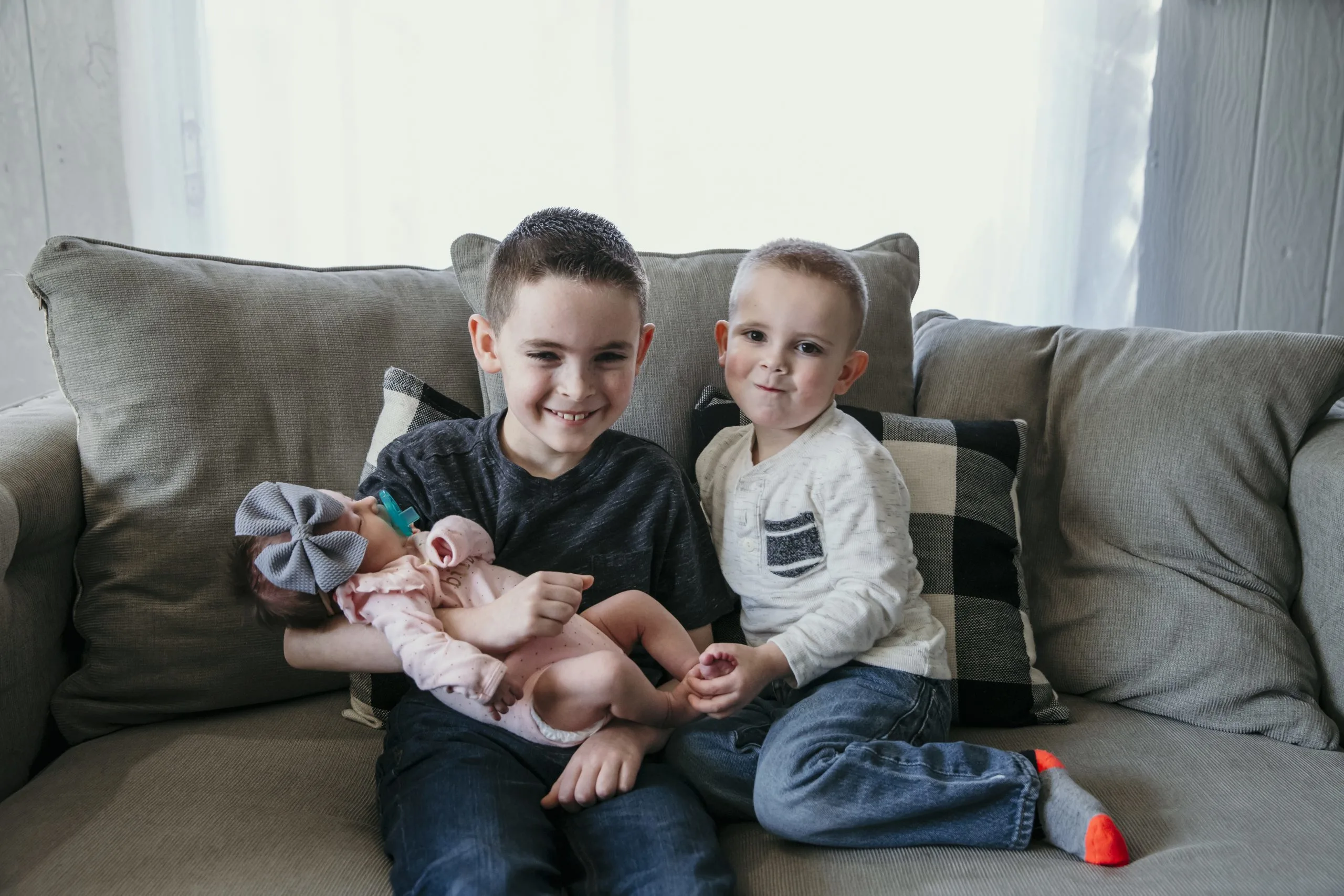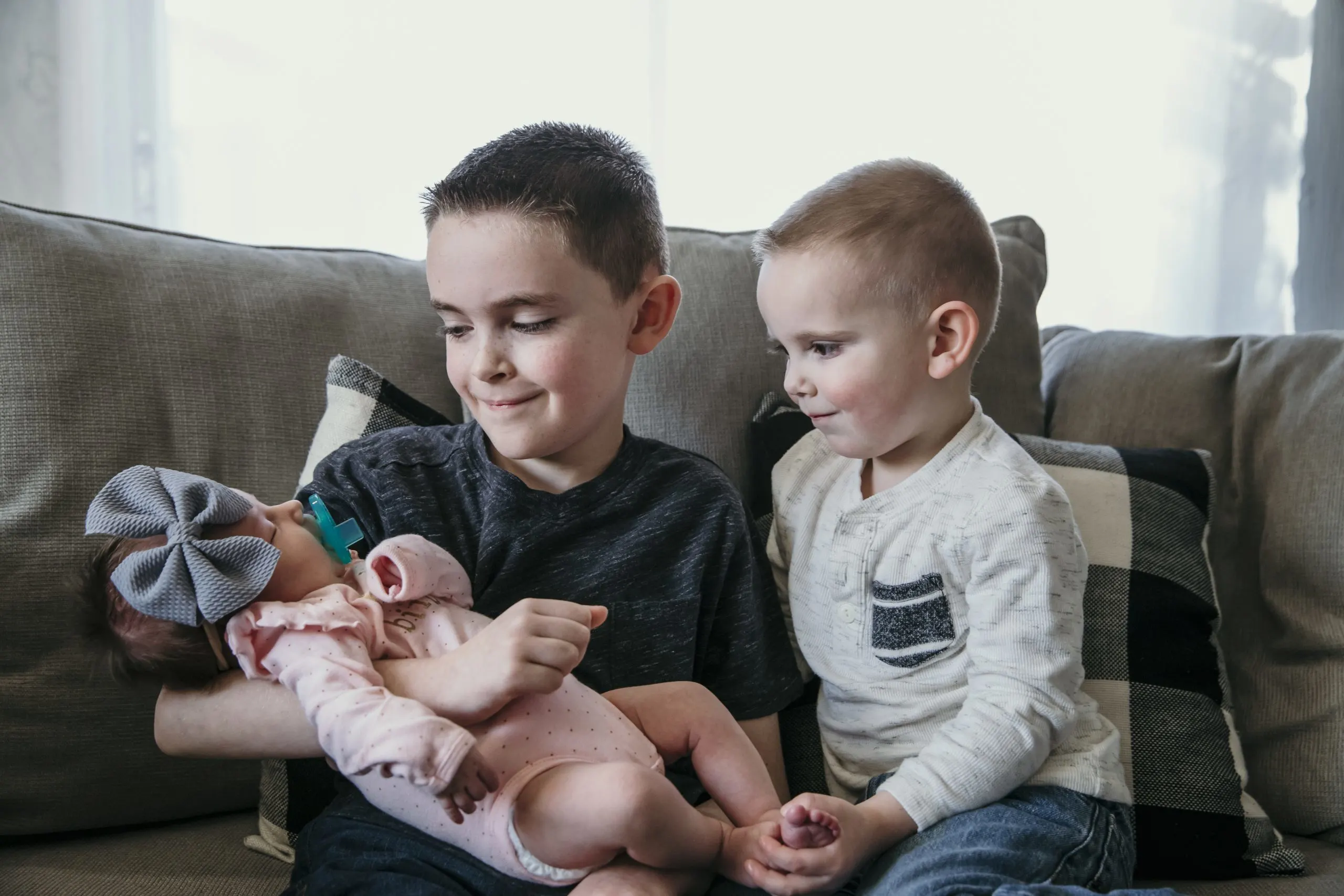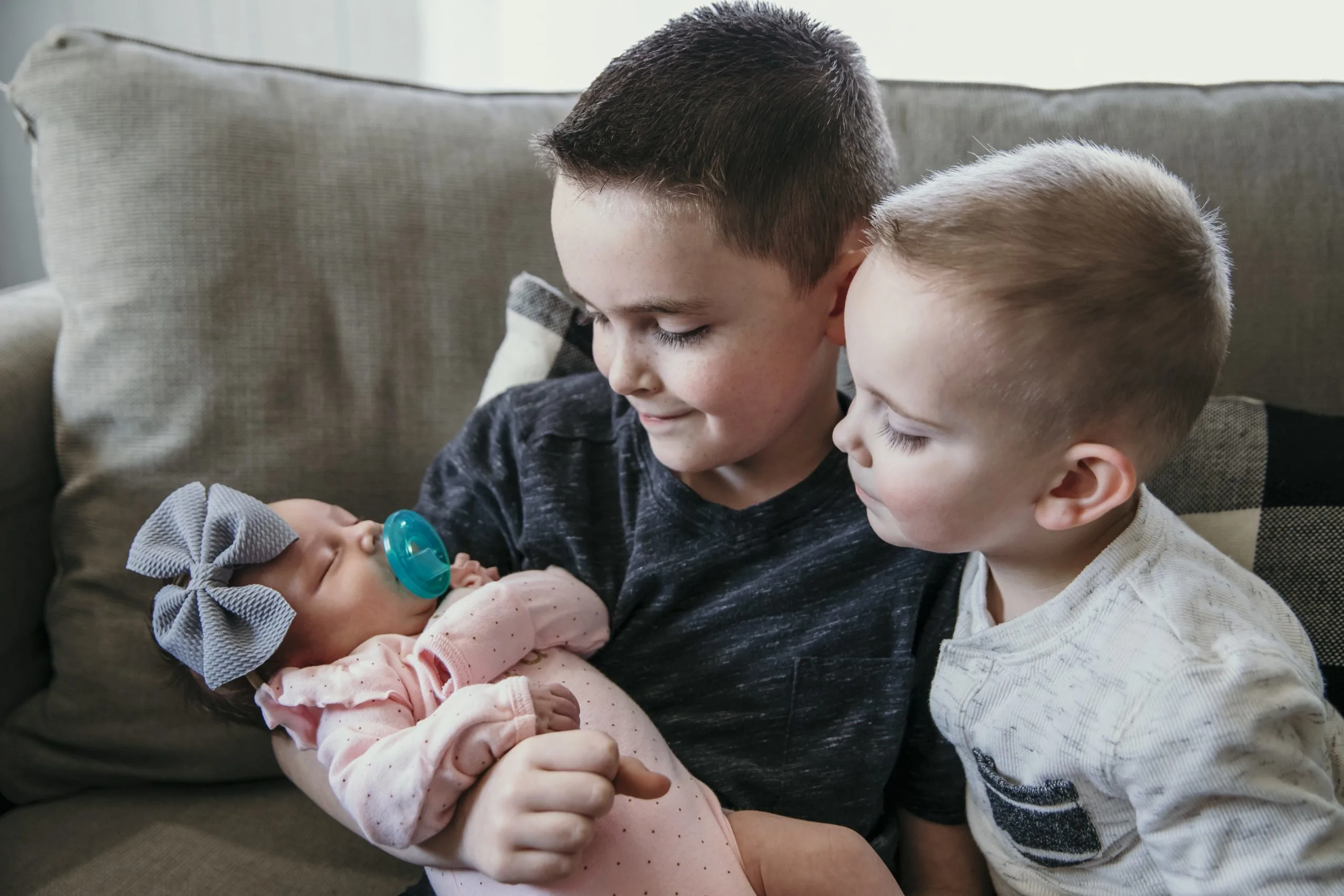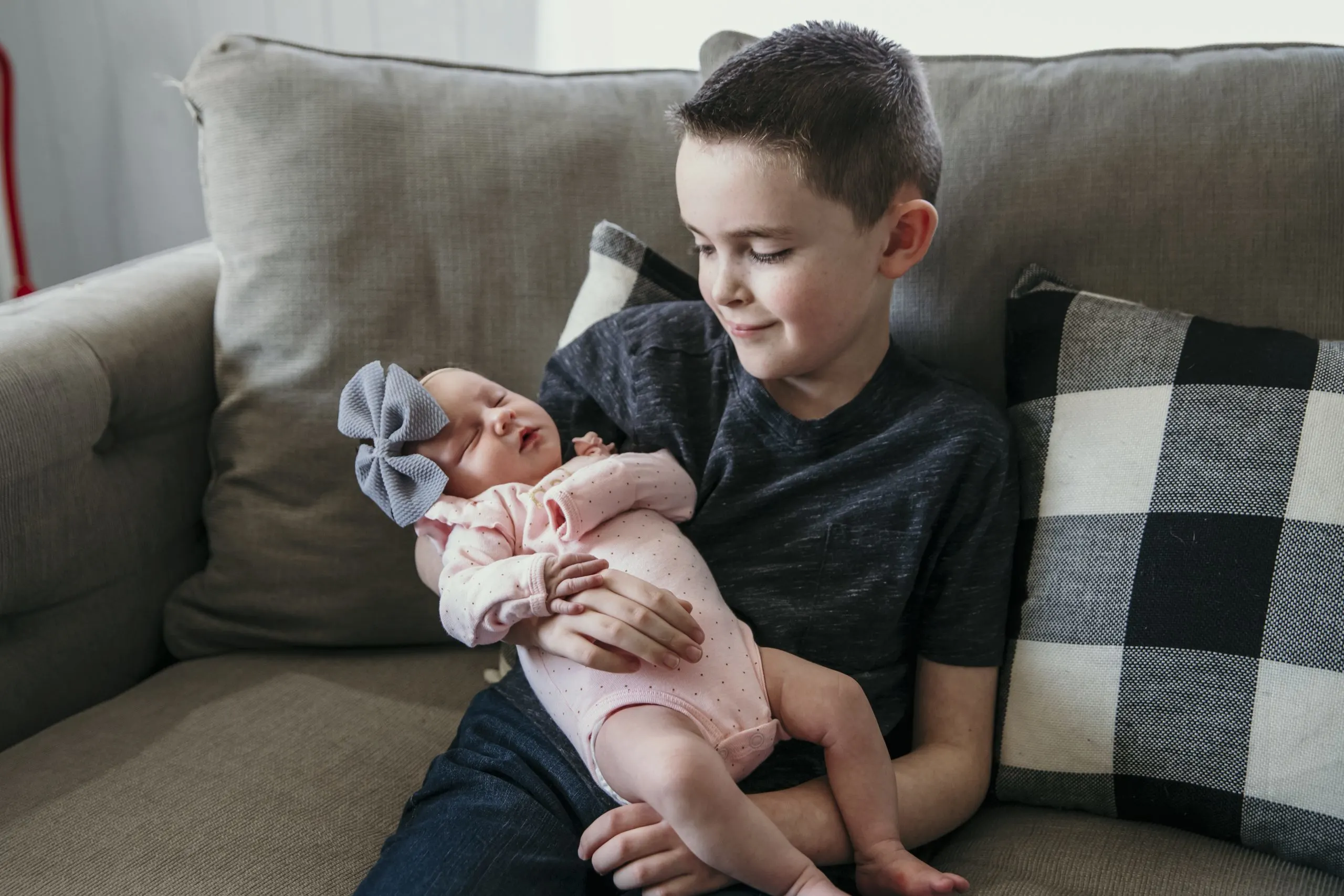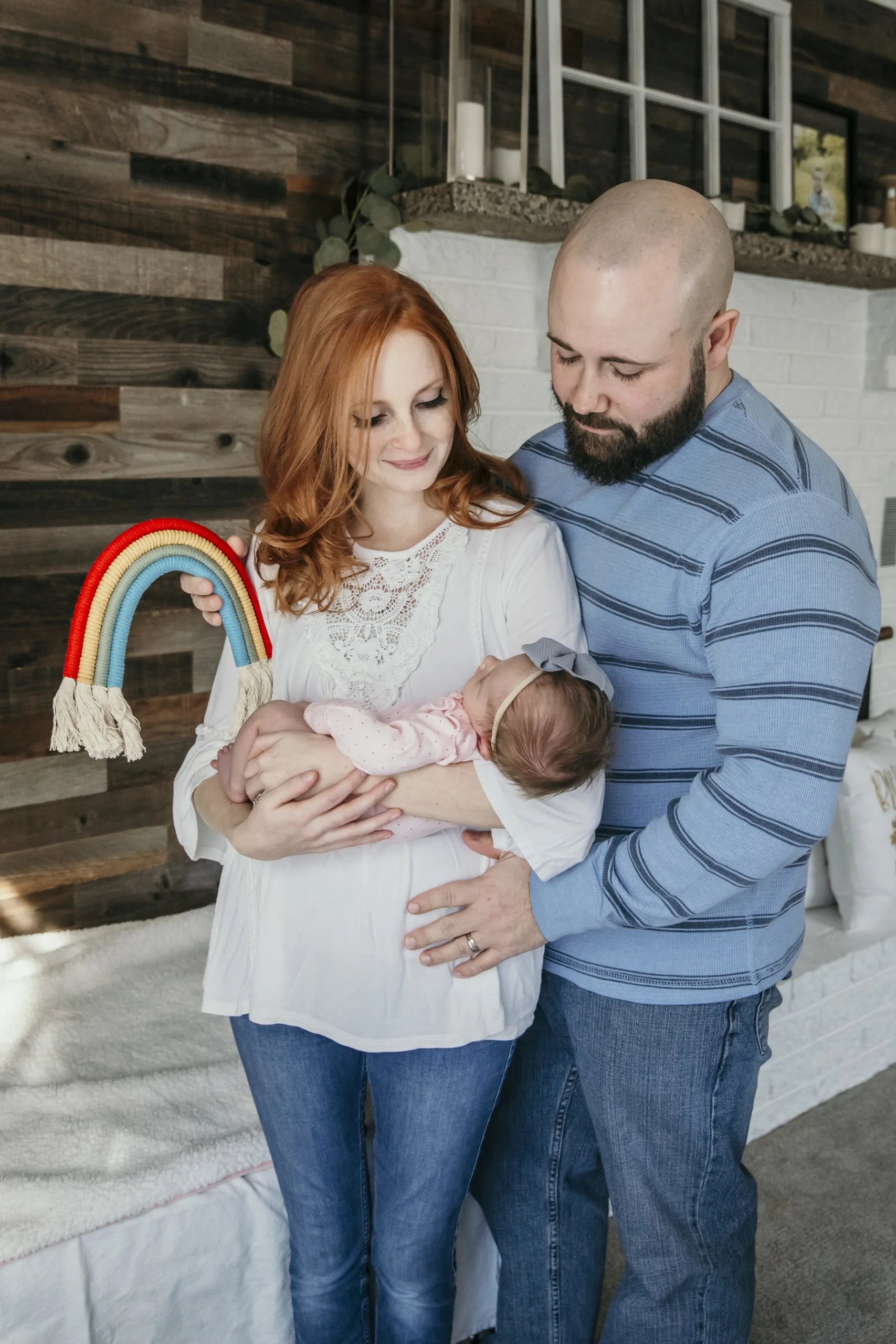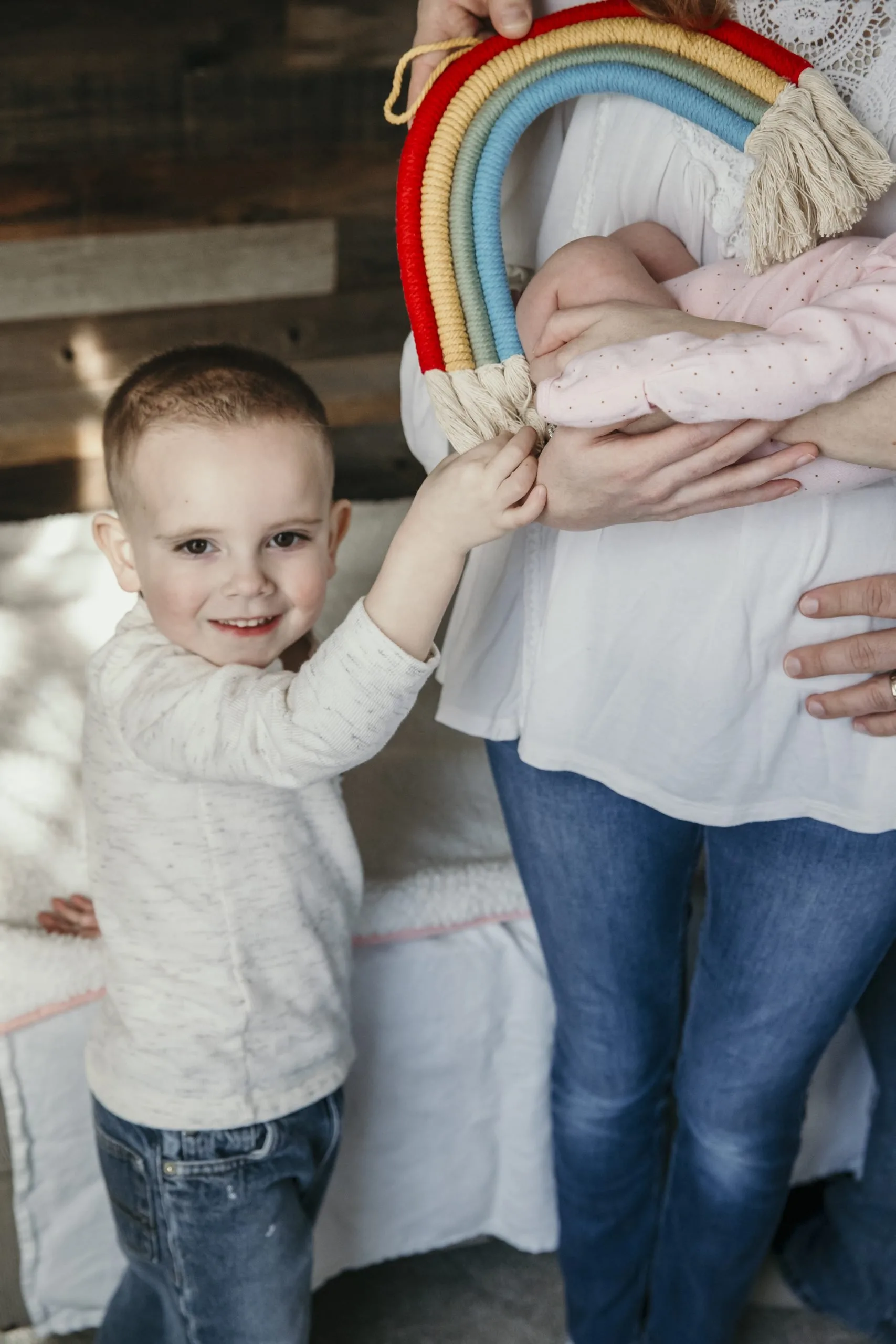 Jax, our adventurous wild child toddler, was our first rainbow baby. We had a miscarriage right before we conceived him.
Here he is, doing what he does best, stealing the show and all the hearts in the room…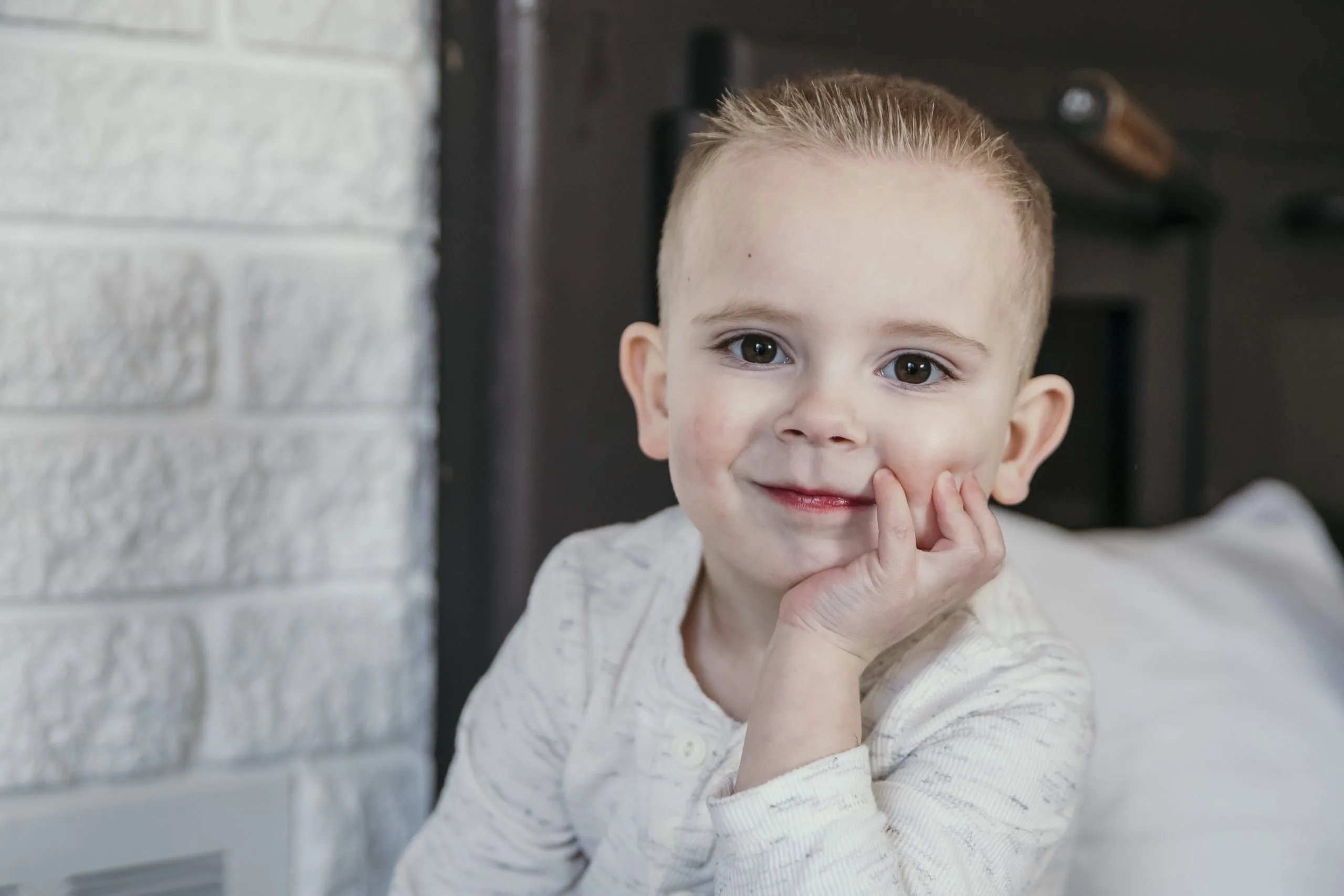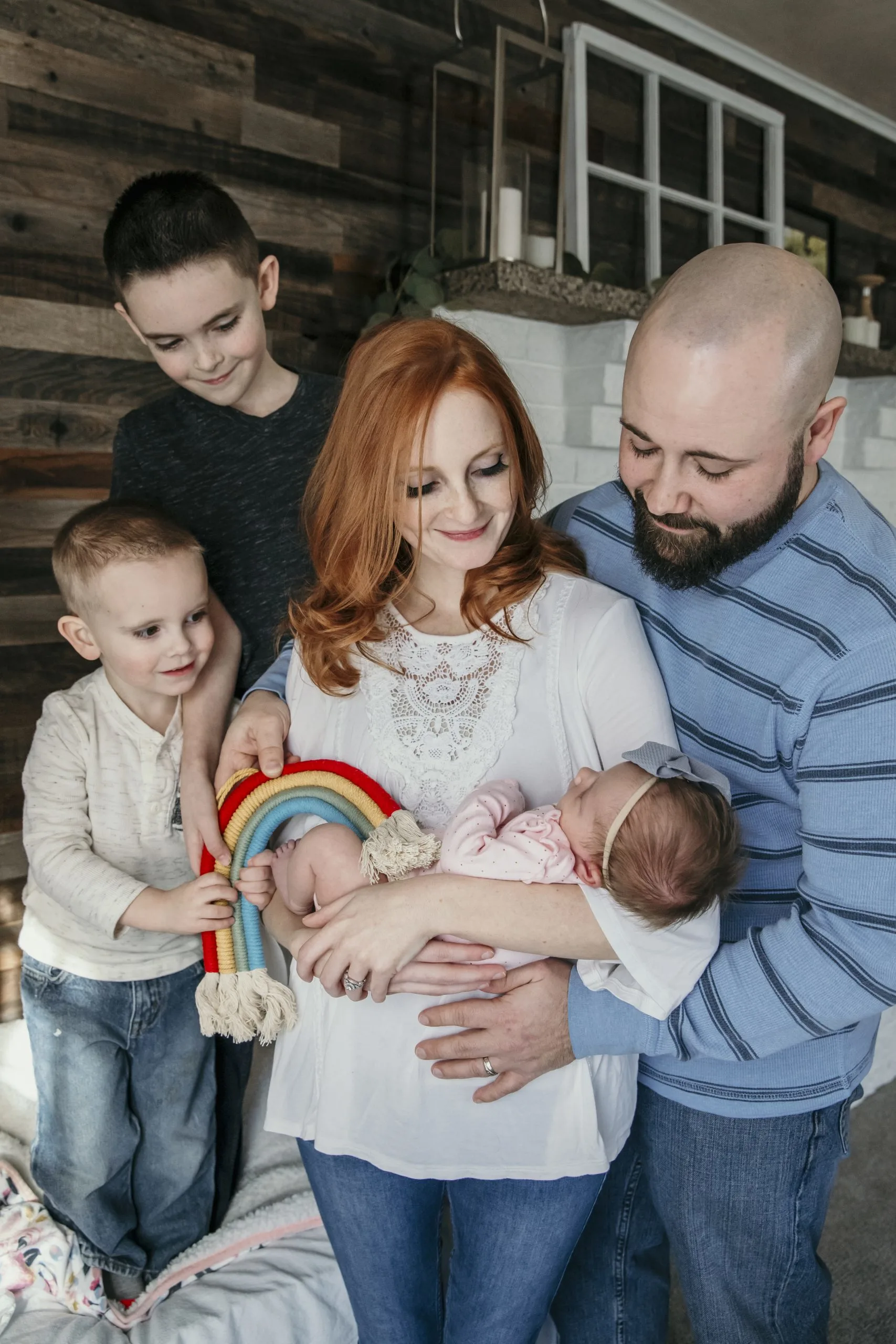 I can't stop staring at these pictures!
Thank you all for following my final fertility journey, especially those who were there from day one to provide the love and support our family received.
God is GREAT, and we are so incredibly blessed and thankful for this sweet bundle of joy.
---
All of my Metro Detroit friends, please be sure to check out Liv In The Moment Photography – this isn't in affiliation or partnership with her. I truly love her work and recommend her to everyone I know because she is amazing at what she does and is absolutely worth the investment!