Unbox and test out the xTool M1 3-in-1 blade and laser cutting machine with me…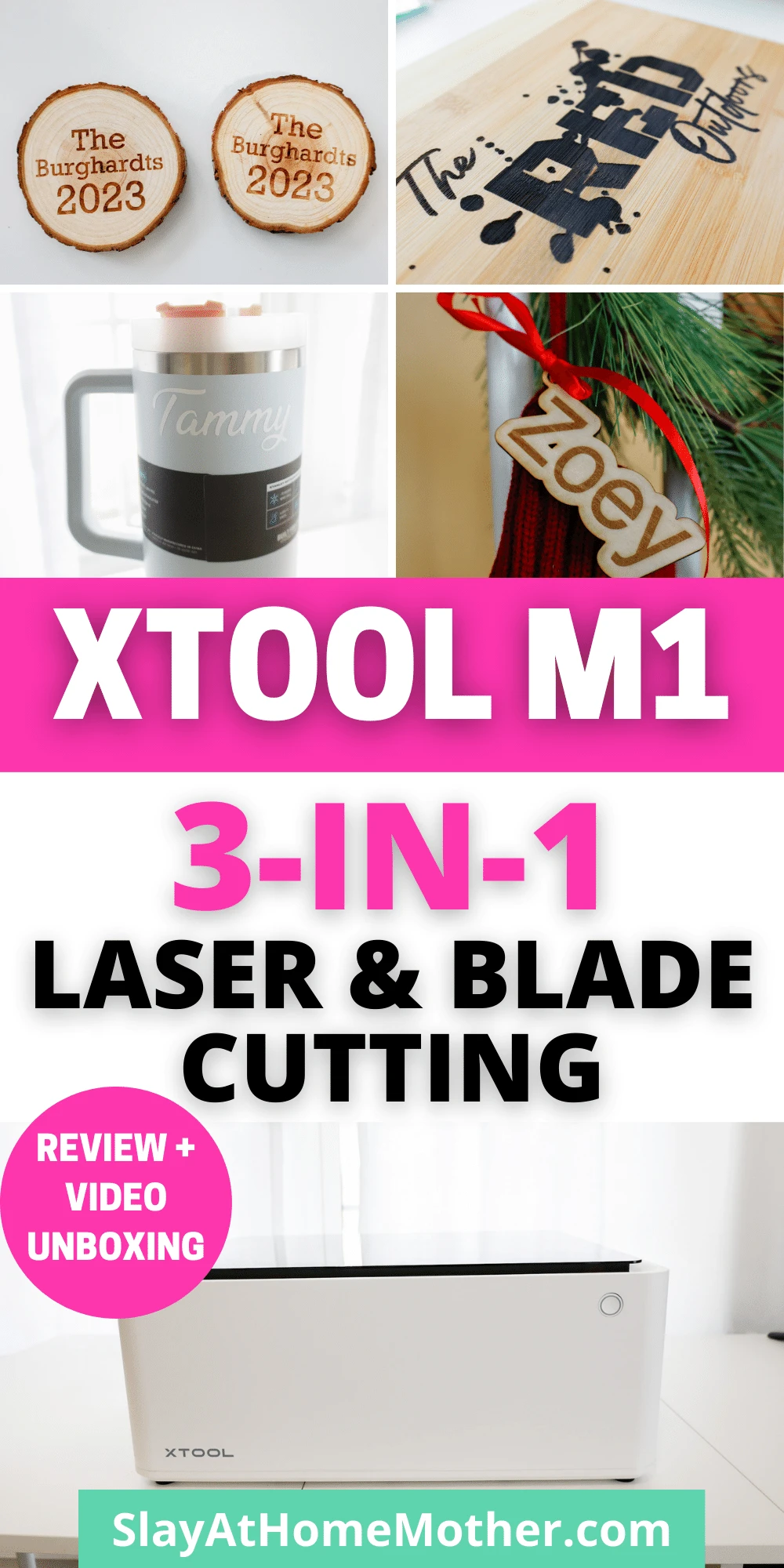 In this post, I'll be unboxing and reviewing the xTool M1 hybrid 3-in-1 laser and blade cutting machine.
As an avid Cricut user, I was excited to learn there was a laser cutting machine that also featured a blade cutter!
*This post contains affiliate links, however, all opinions are my own, as always.
What is the xTool M1?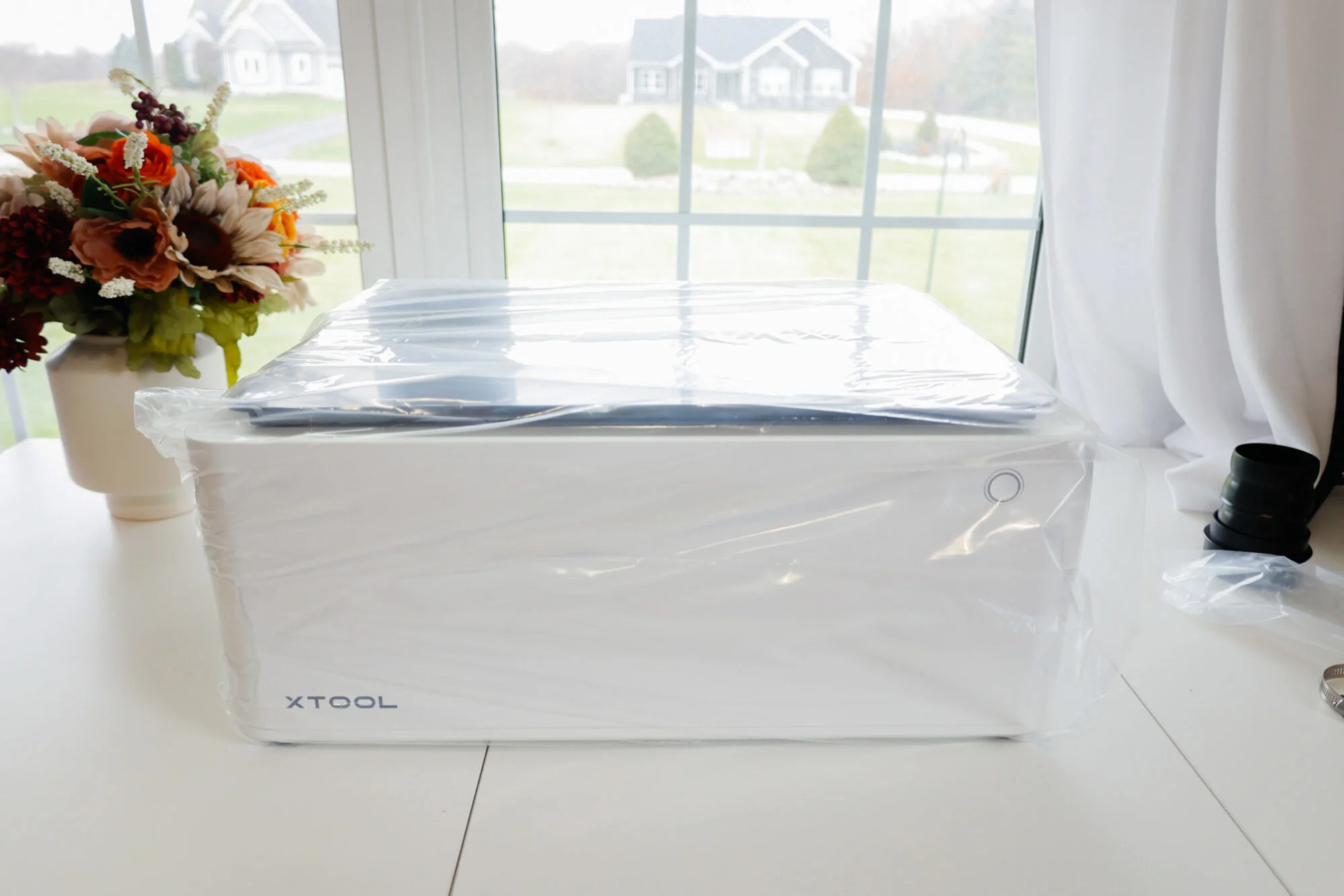 Marketed as the World's First 3-in-1 machine, the xTool M1 is a hybrid laser-engraver, laser-cutting machine, and blade-cutting machine.
It is currently available in both 5W and 10W options.
I currently am featuring and reviewing the 10W version.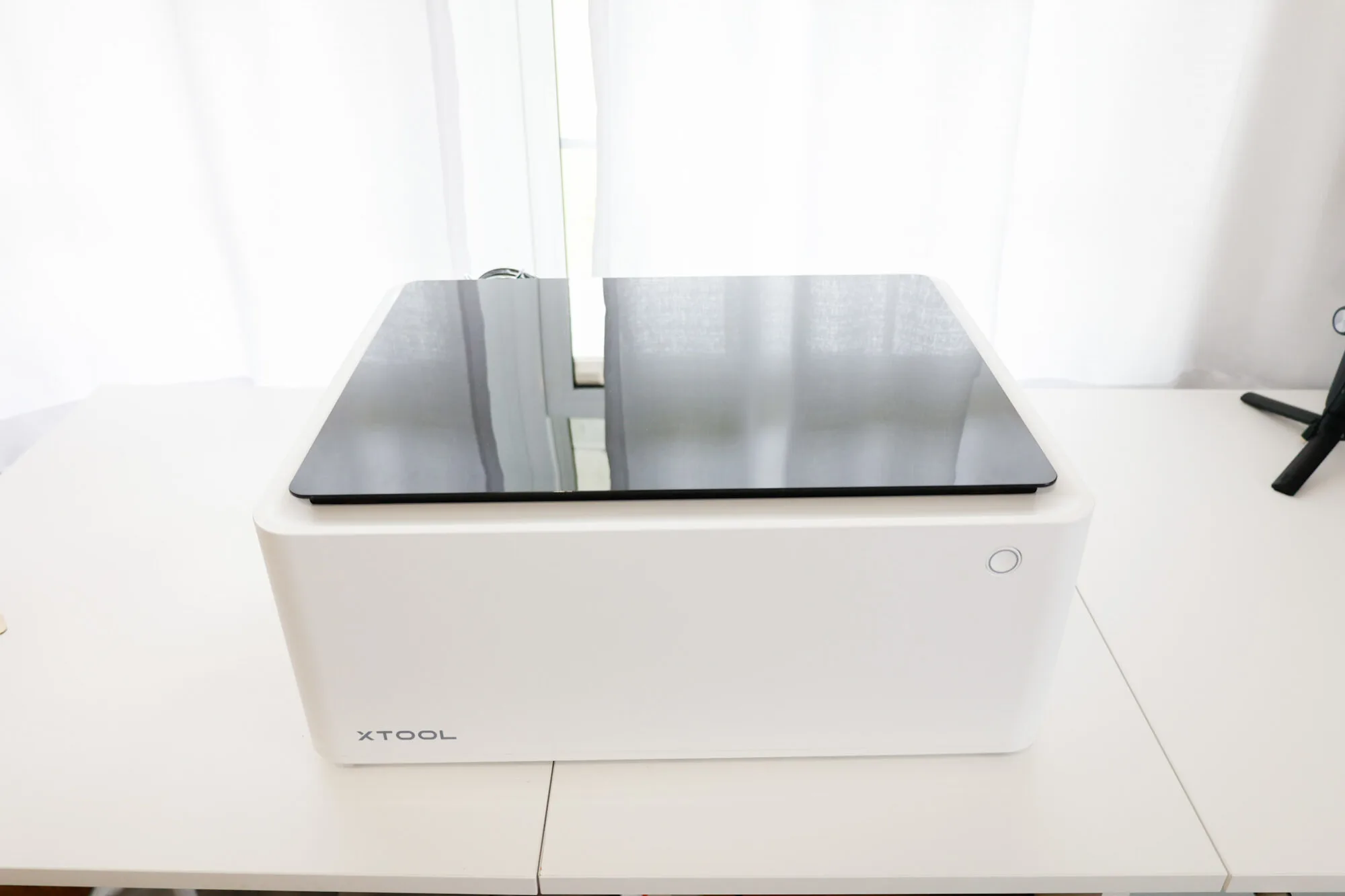 If a Cricut and bigger laser-cutting machine had a baby – it would be the M1 from xTool!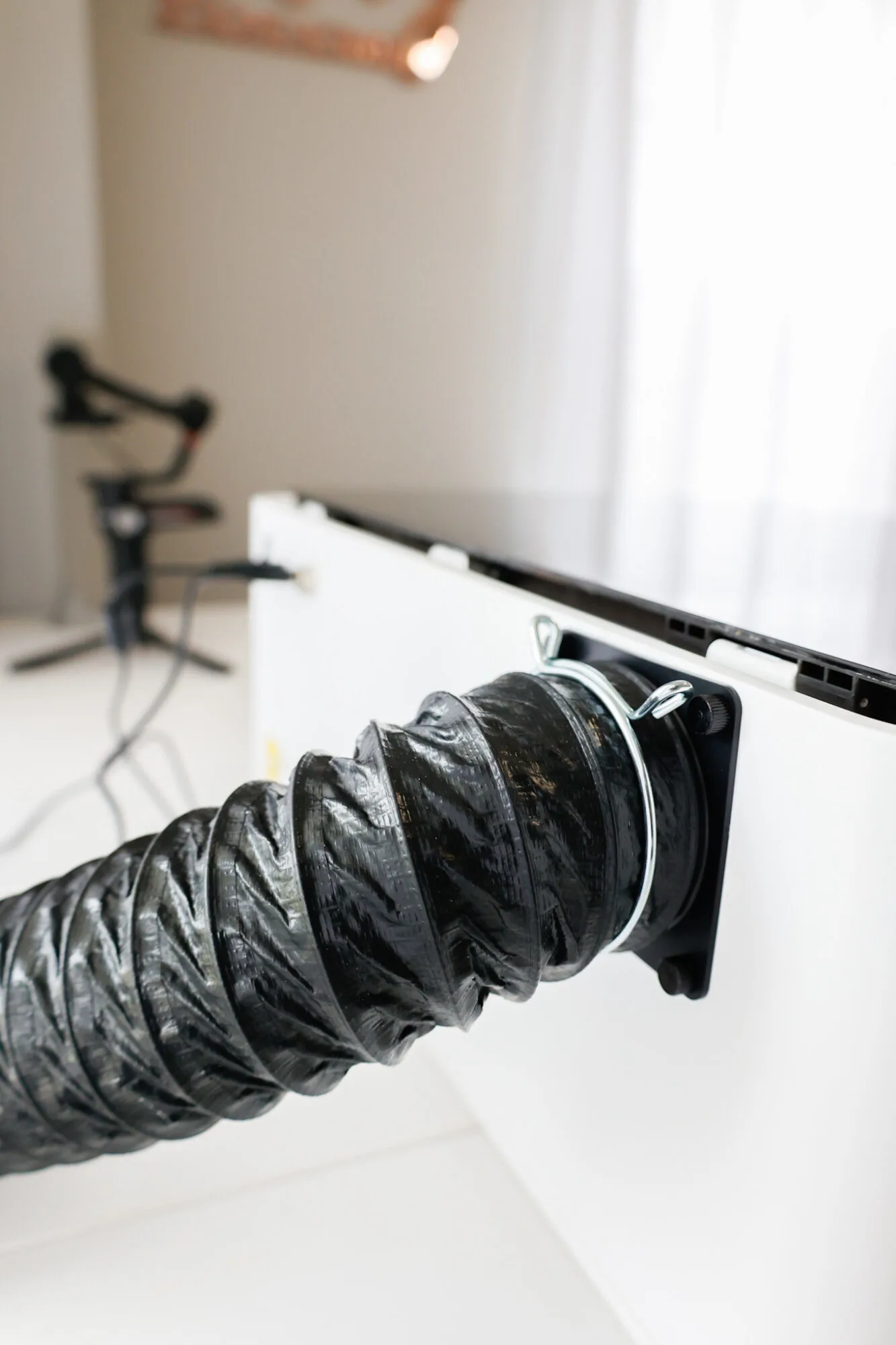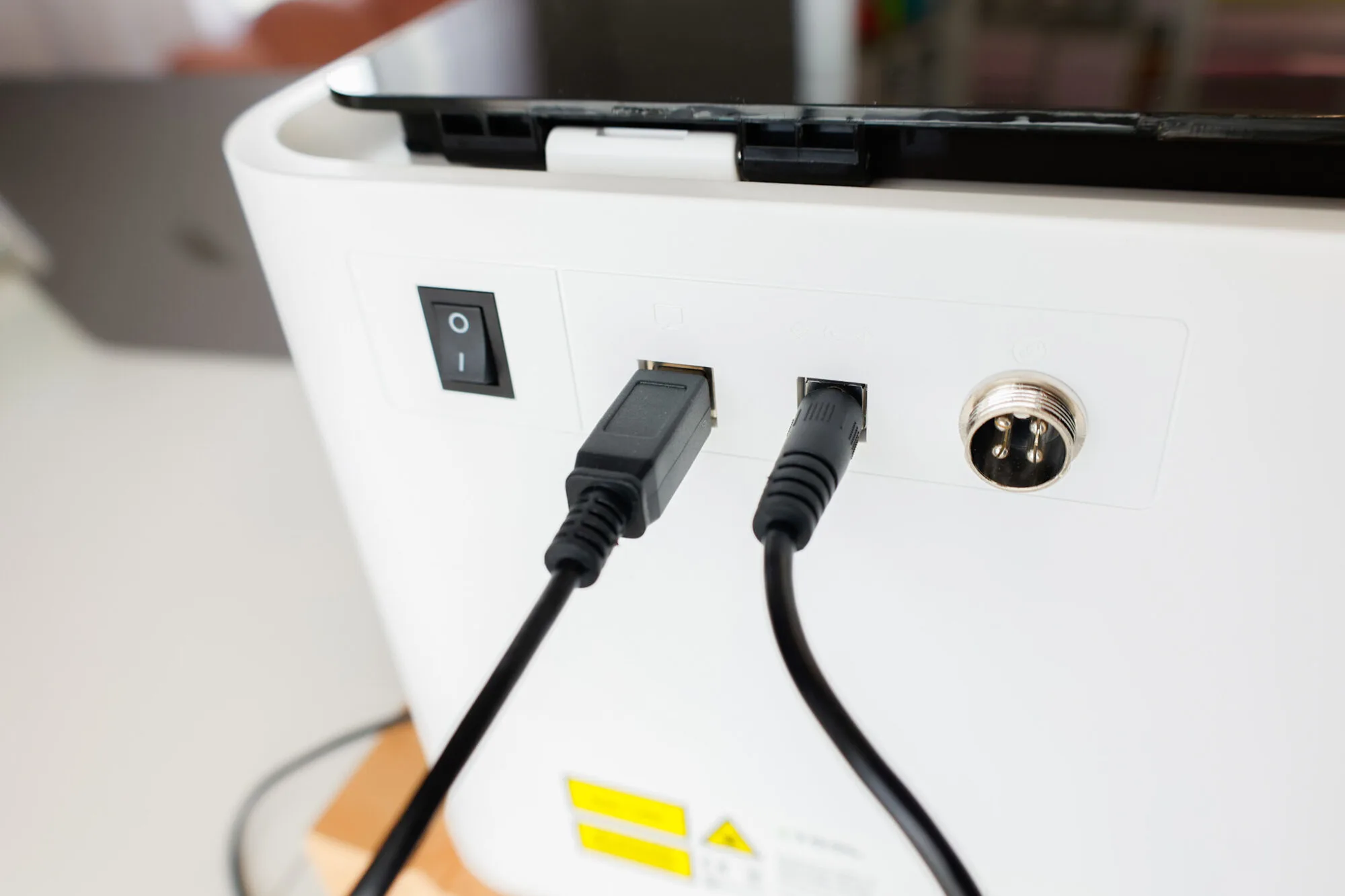 Watch Me Unbox and Use the xTool M1
xTool M1 Machine Cost
The xTool M1 is available in two wattage options, 5W or 10W.
xTool M1 5W: $1299
xTool M1 10W: $1499
Both machines come with a 12-month warranty.
I've seen these prices drop as low as $809 with sales, however, so be sure to join their e-mail list and keep an eye out for deals!
What Comes With the xTool M1?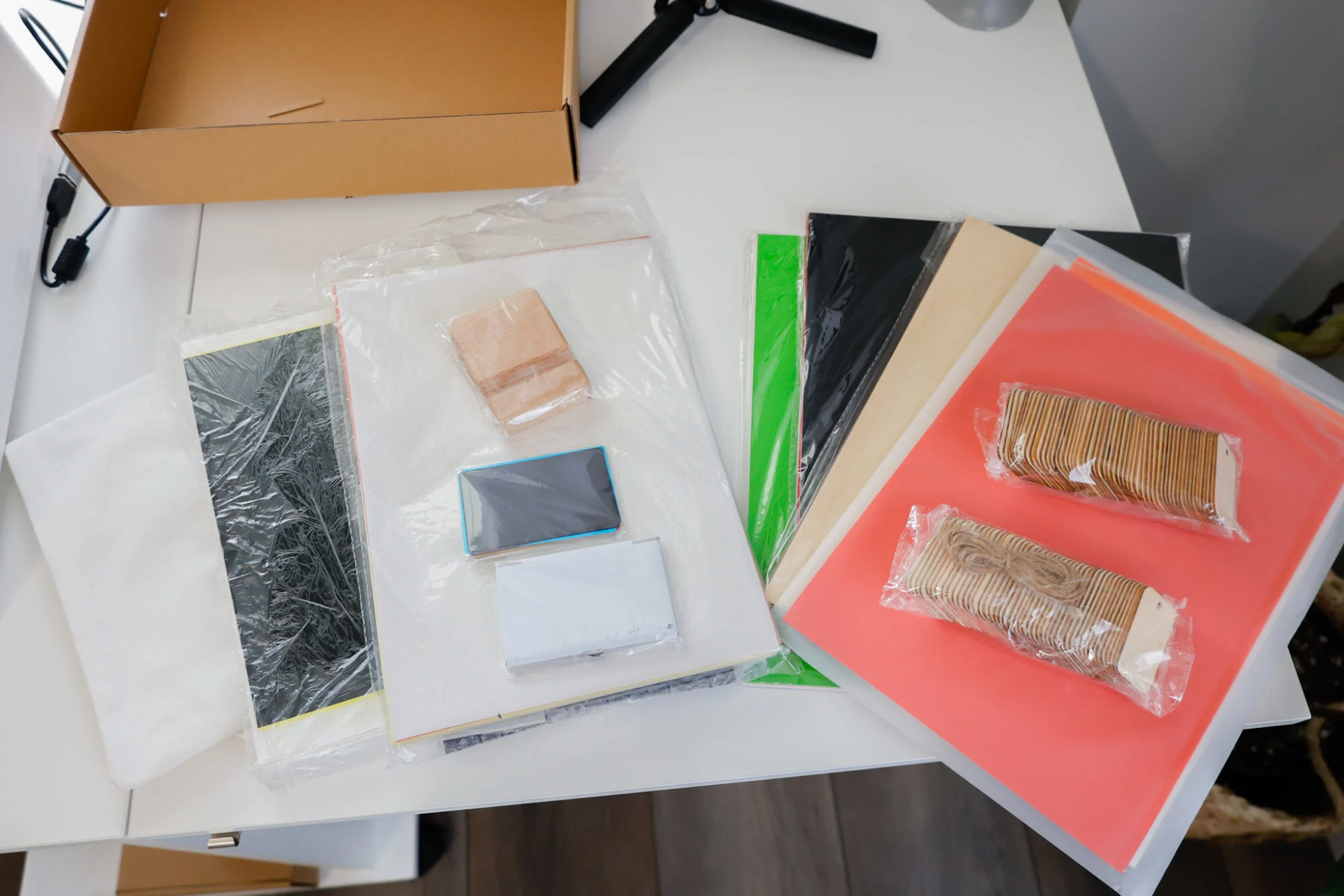 For this post, I am featuring the 10W Deluxe package, which includes:
M1 machine
4 cutting blades
4 cutting mats (2 light grip and 2 fabric grip)
cutting blanks (wood coasters, stone coasters, basswood, vinyl, metal pet collar tags, etc.)
rotary attachment (I'll be featuring this attachment in a future project post!)
triangular prisms
power cords
vent exhaust pipe
vent exhaust clamp
vent exhaust connector
vent exhaust connector screws (4)
Here are the triangular prisms, which you can use to elevate wood to be cut and engraved from the bottom of the machine floor. These prisms help you create a makeshift grate to rest materials on to allow for adequate airflow while cutting and engraving with your laser to prevent charring.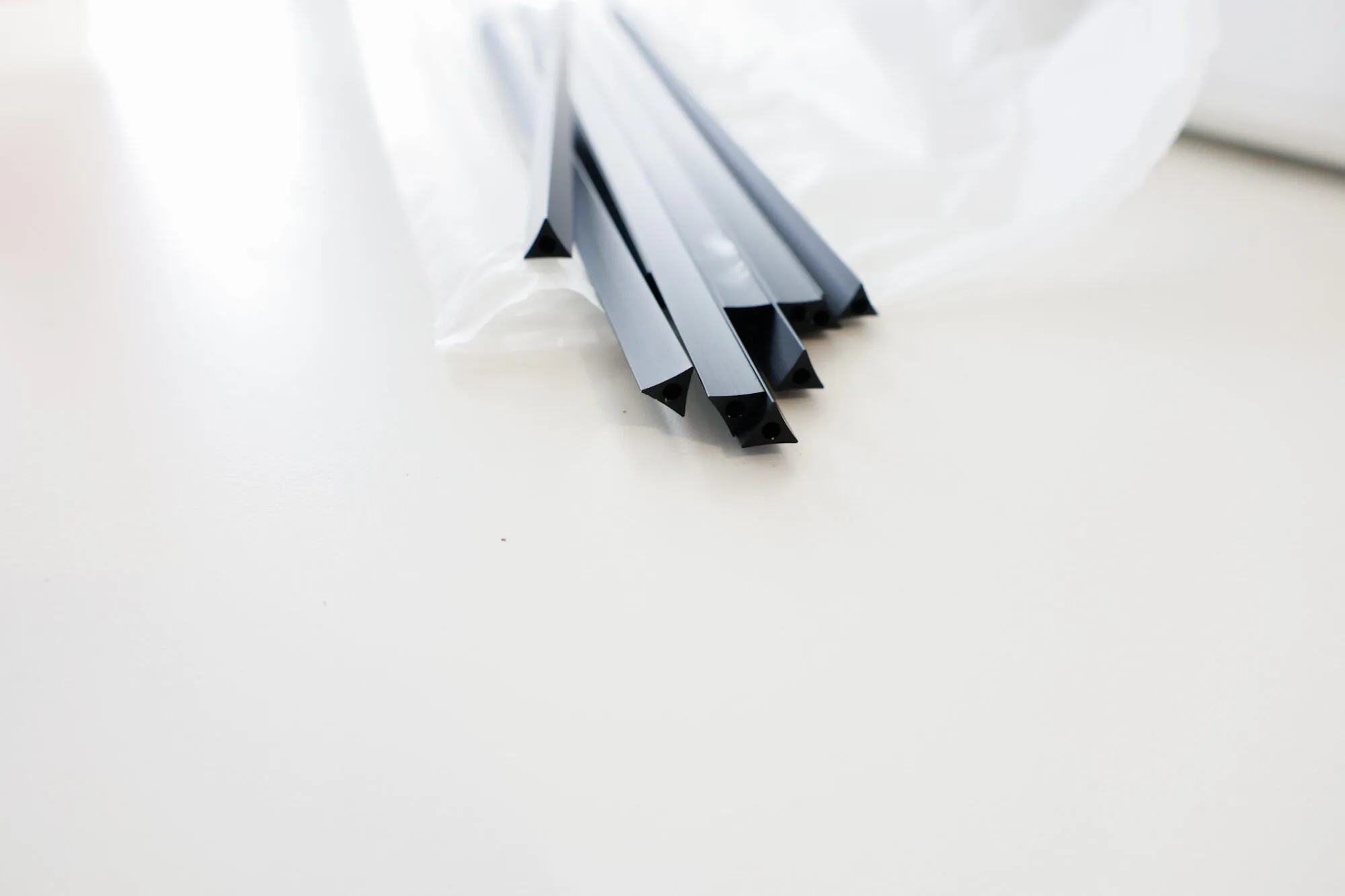 Mac users – if you don't already have a USB-C adapter for your MacBook, you will need to purchase one (here is the link to mine) so you can successfully connect the USB cord from the machine to your laptop.
I already had one on hand, but if you've ordered your xTool M1 already and are waiting, I would recommend ordering one so you can use your machine right away when it arrives!
Power Buttons and Plugs
On the back of the machine, you'll find the power switch and plug ports.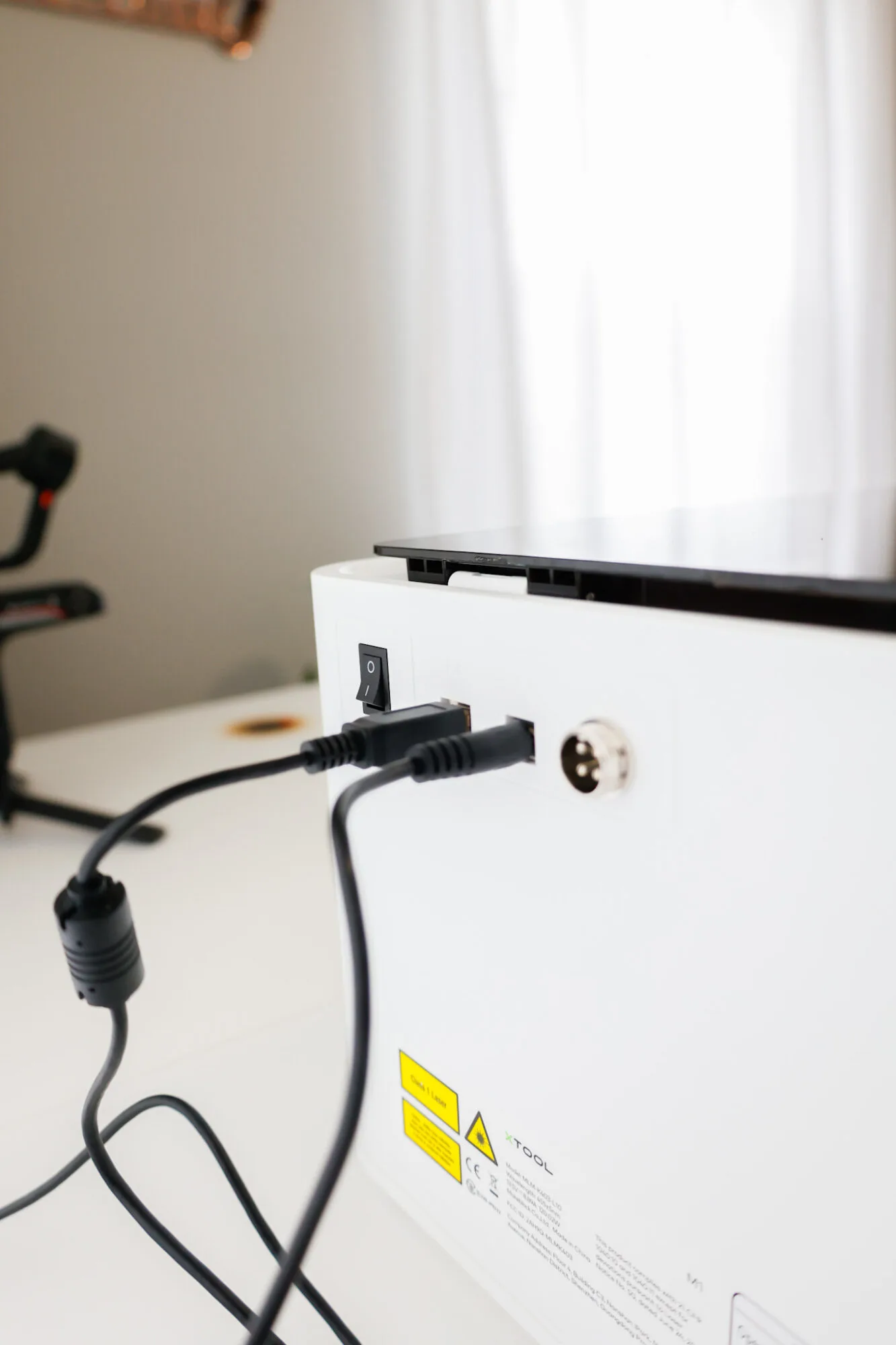 On the front of the xTool M1, you'll see a single button – this will be used to process your cutting and engraving projects.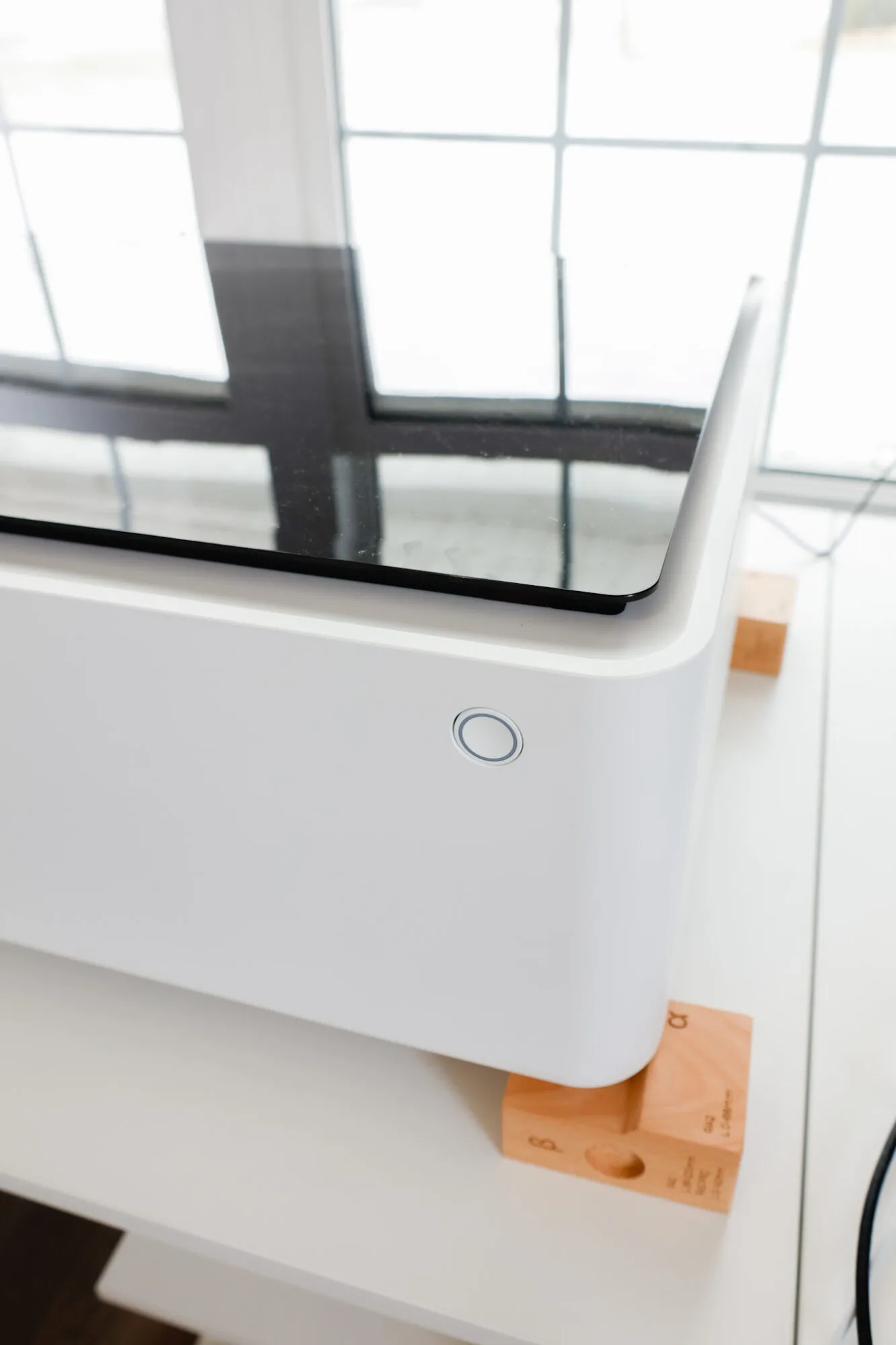 xTool M1 Size And Dimensions
The M1 weighs about 22 lbs (as a petite 5'0″ woman, this was very easy for me to lift from the box and place on my work surface).
The dimensions of the xTool M1 are: 22″ wide x 18″ deep x 9″ tall.
And the working surface inside the machine is: 15″ x 12″
If you'll be placing this machine on a shelf or cart, you'll need about 2 feet of space above the machine to allow the top to open comfortably, and 6-8 inches behind the machine for the exhaust vent pipe to run.
An Inside Look Of The xTool M1
When you first open the M1, you'll notice the lid is tinted a light brown color – this helped filter the blue light from the laser so you can safely peek down at your projects as they're cutting without having to worry about damaging your eyesight.
It's recommended you stay close and monitor your cutting projects closely while operating your machine for safety reasons.
My kids have loved peeking down through the lid to watch me engrave or cut our projects!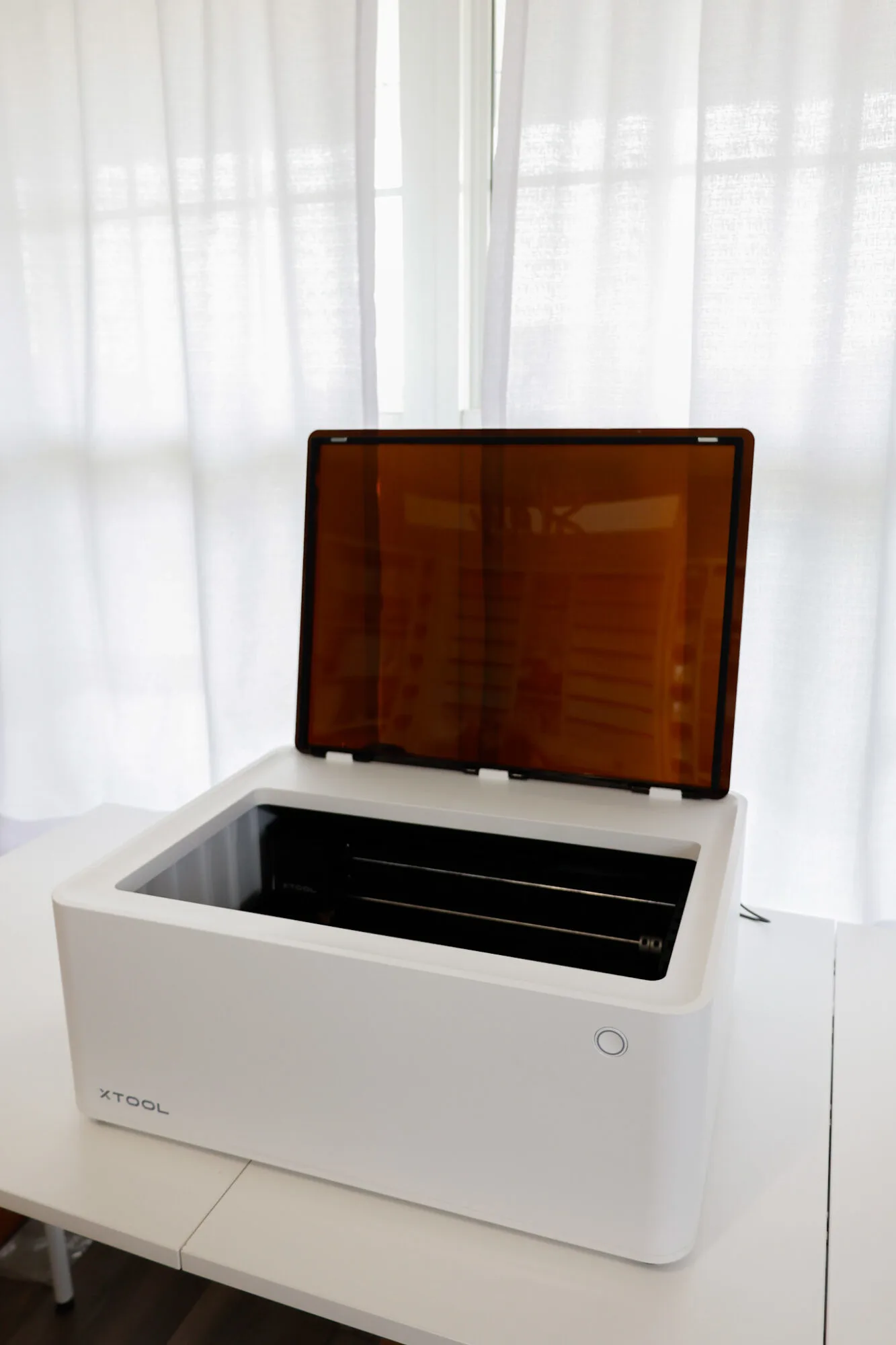 Inside the machine, there is the unit that holds the laser and blade housing, which is held in by a magnet.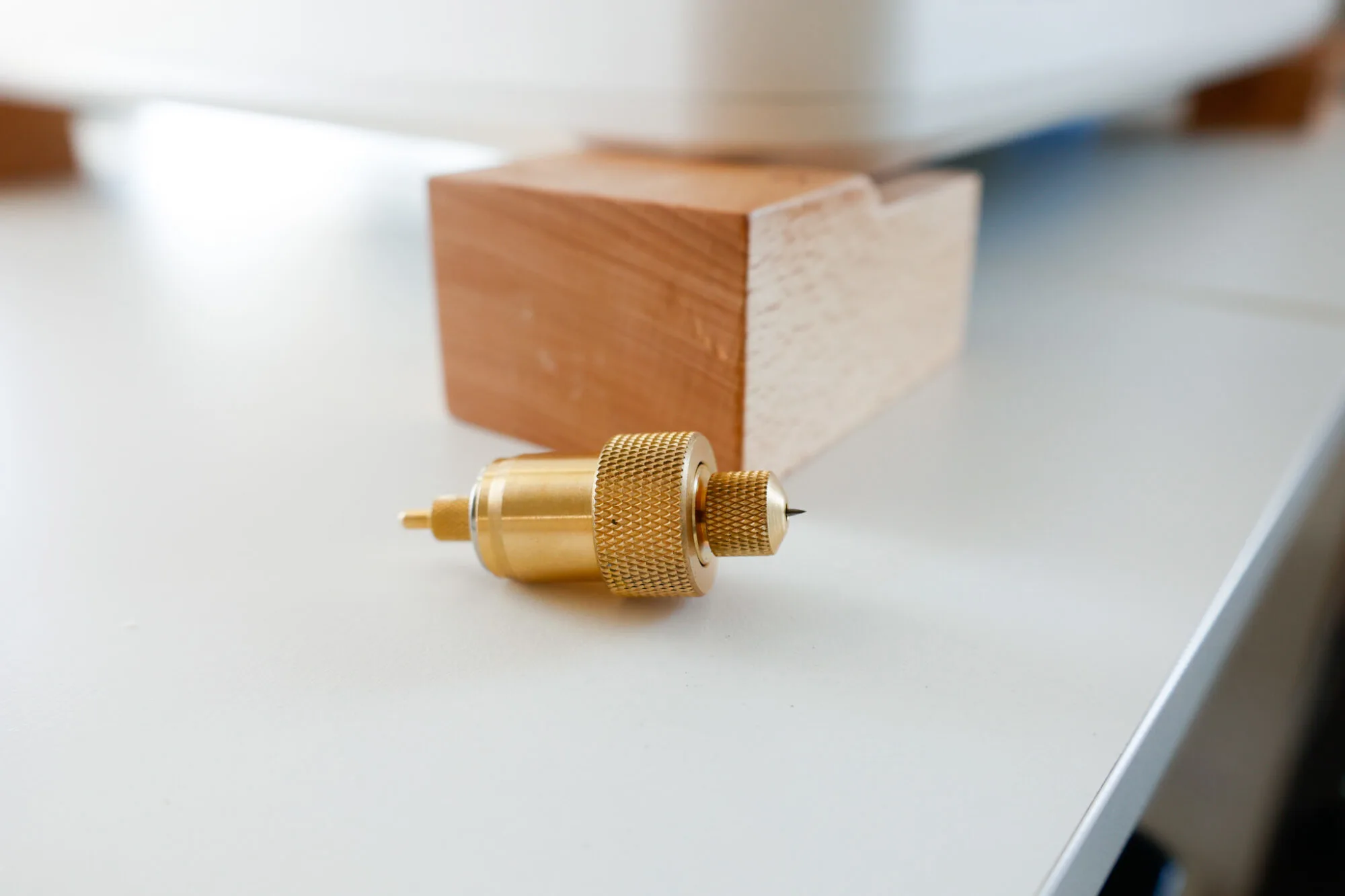 The blade housing is removable and stays positioned within the unit by a magnet.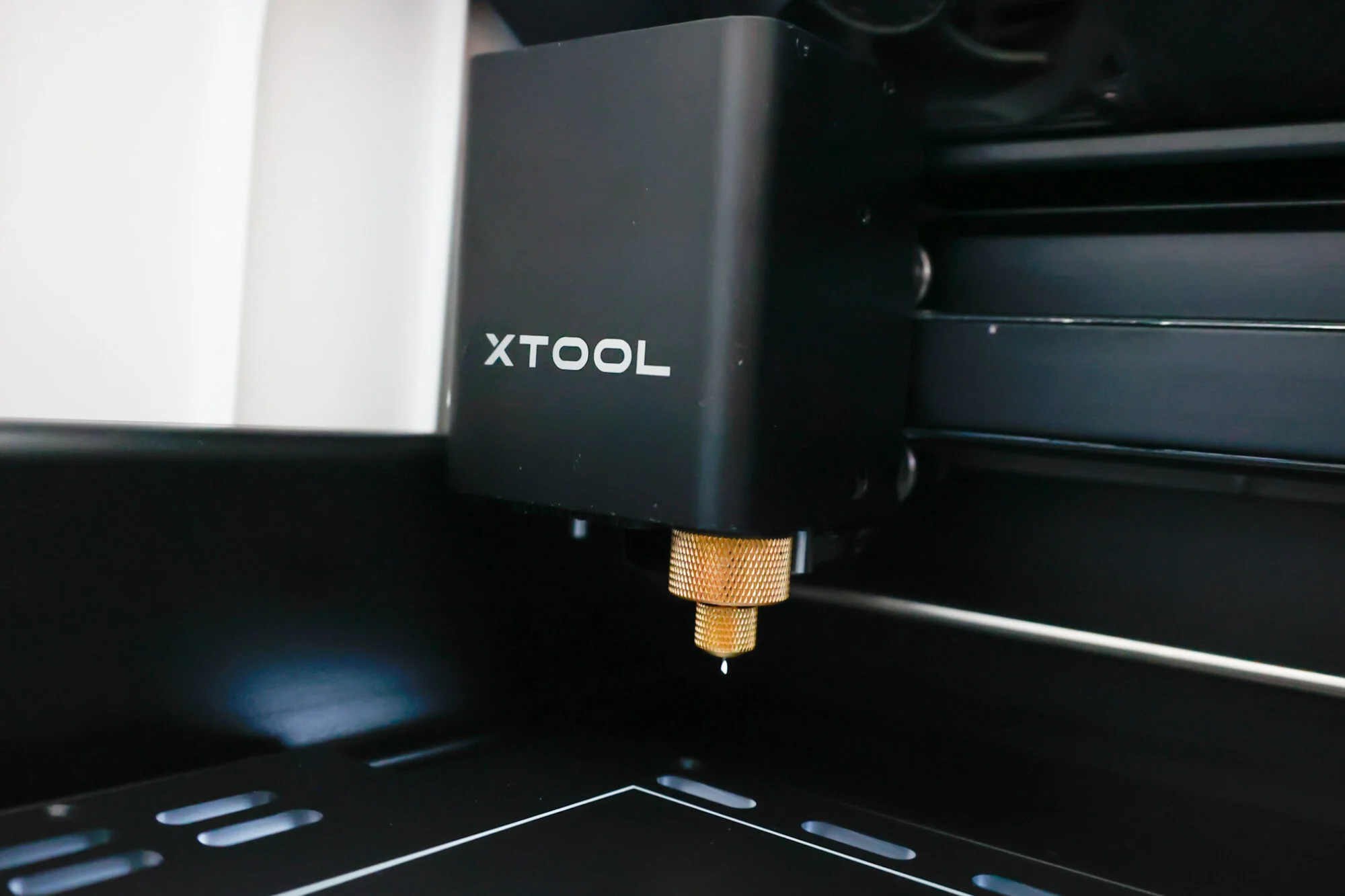 This unit also hosts a built-in fan, which helps cool down the machine while the laser is running.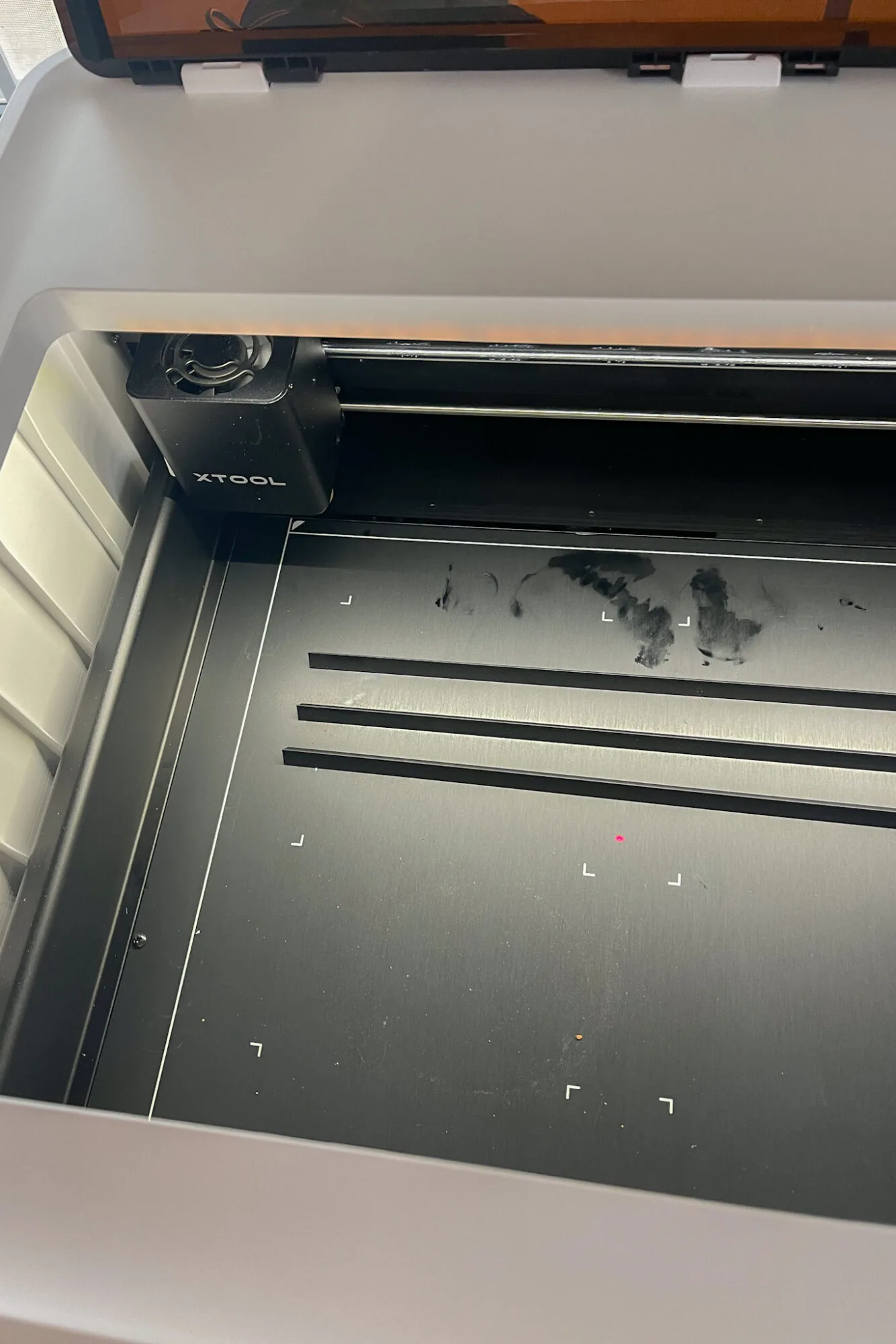 Inside the machine is also a 16MP high-resolution camera that displays your material and design so you can see the placement in real time.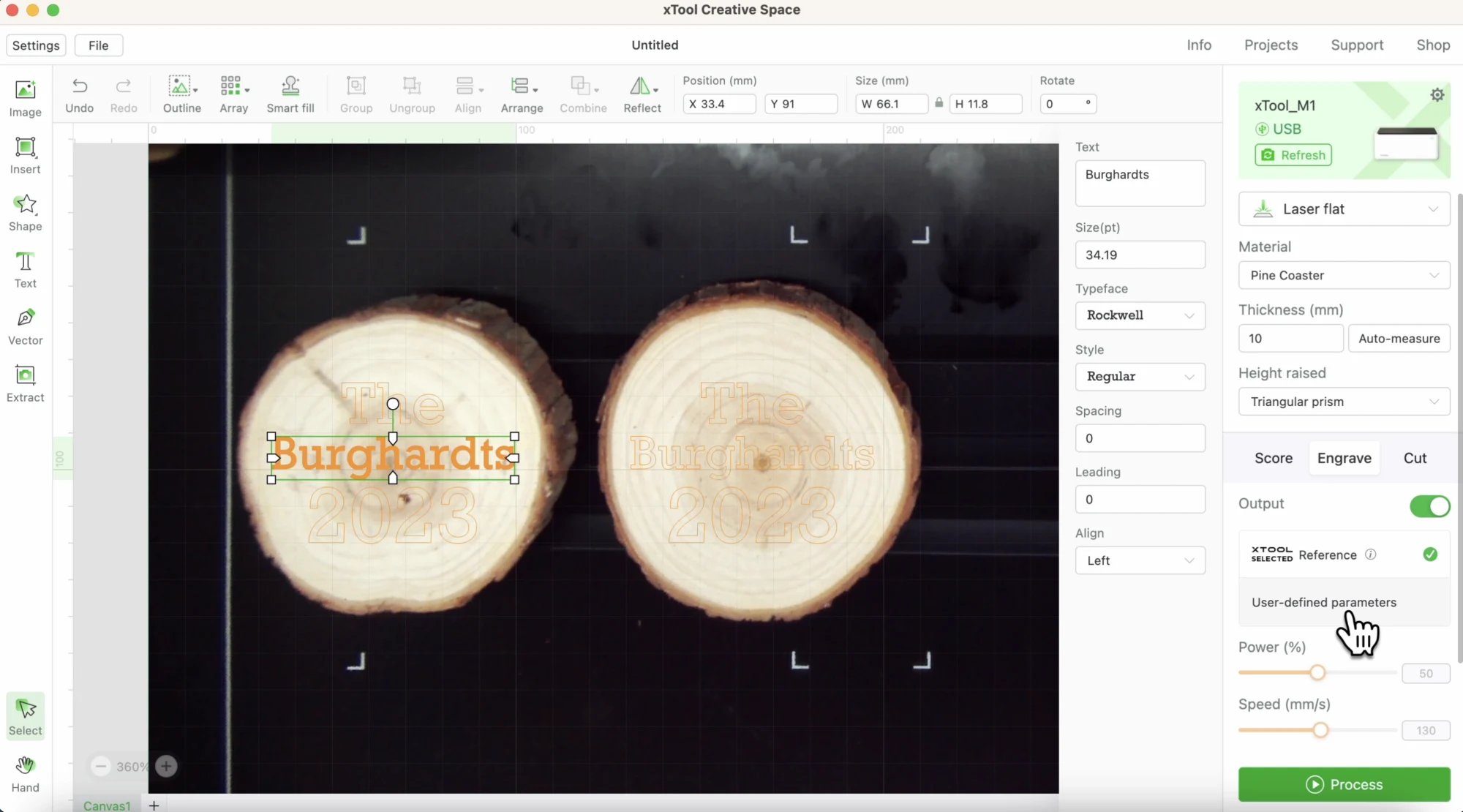 Diode Laser vs. CO2 Laser
After taking the plunge and getting this 3-in-1 laser cutting and blade-cutting machine, I had to do some homework to learn more about the type of laser I was getting.
With any new machine purchase like this, I always try to educate myself, and suggest you do the same!
The xTool M1 is a diode laser, which is more economical and lasts longer than a CO2 laser.
Diode lasers are also less powerful than CO2 lasers and cut slower than CO2 lasers.
These are all considerations you'll need to take when deciding if this machine is right for you.
I could see this being a great starter machine for someone who isn't quite sure a laser-cutter is right for them as a full-on business, but still enjoys crafting as a hobby.
CO2 lasers also have more precision in engraving, although I will say I was WOWed by the engraving results I got with this machine (see further down in this post).
P.S. xTool has an Official M1 Facebook group you can join and learn more about cut settings, and projects, gain inspiration, see laser cutting in action, and more.
What Functions Can This Machine Perform?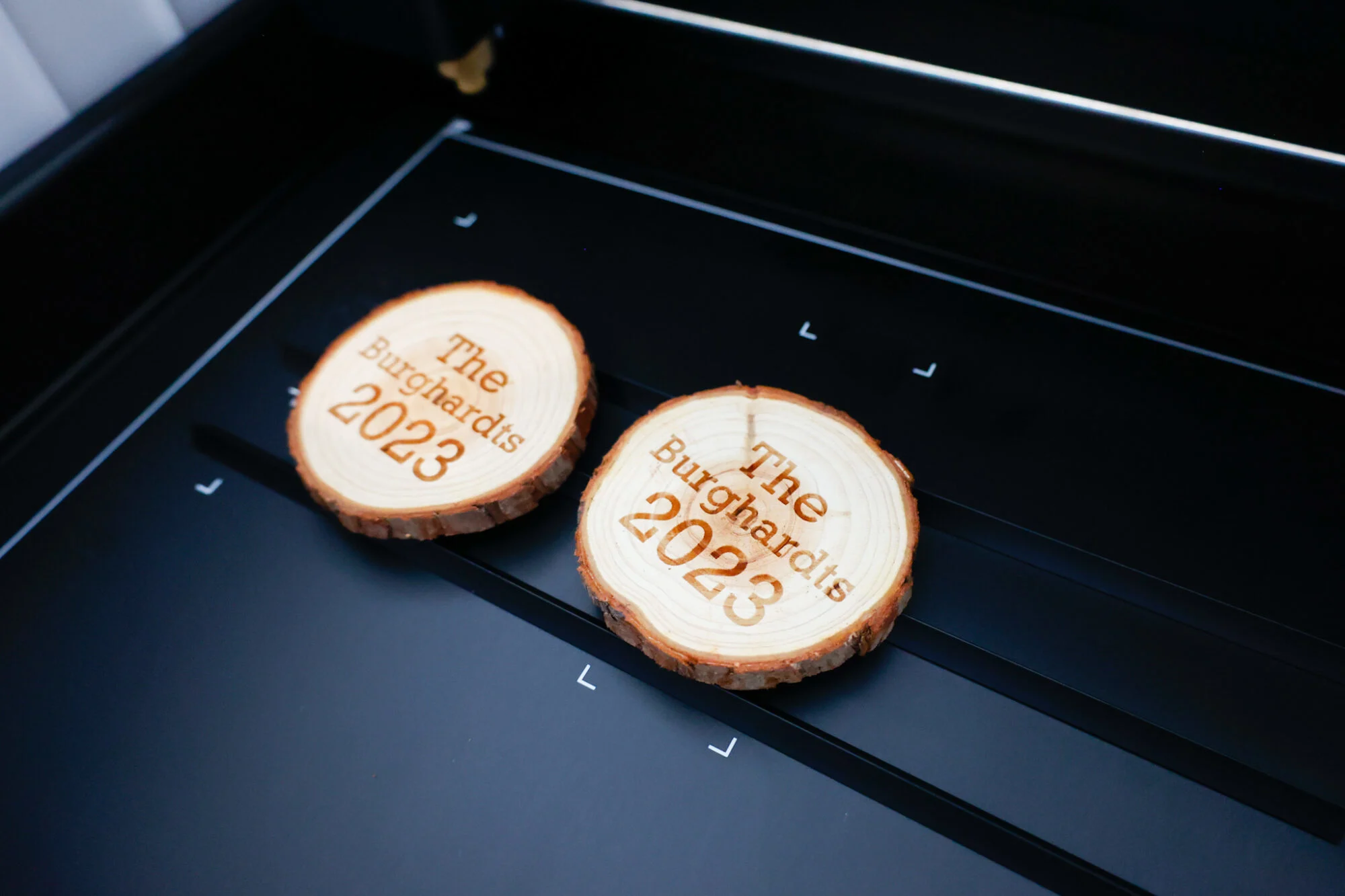 You can engrave and cut with this machine.
Certain materials can be cut using the laser, and other materials ca n be cut using the blade and blade housing.
What Materials Can the xTool M1 Machine Cut?
The xTool M1 cuts with either a blade or a laser.
Materials you can laser cut include:
leather
wood (basswood, maple, walnut)
acrylic (certain colors)
leather
Materials you can engrave with the laser:
Materials you can cut with the blade:
vinyl
leather
cardstock
iron-on HTV
Venting Your xTool M1 Machine
Because this is a laser-cutting machine, smoke and odor is produced when it is used to cut and engrave.
The xTool M1 comes with a vent pipe that you can use to vent fumes or odors from your machine that connects to the back of your machine with a clamp and four screws.
The other end of your vent pipe can be placed outside a door or window.
You can also use xTool's Smoke Purifier to help vent and filter odors and smoke from your laser cutting projects.
I found the Smoke Purifier to be extremely easy to set up and use, as well as sturdy.
More on the Smoke Purifier below!
Optional Accessories for the xTool M1
Here are some optional accessories you can purchase to facilitate the cutting and engraving process with your laser…
Smoke Purifier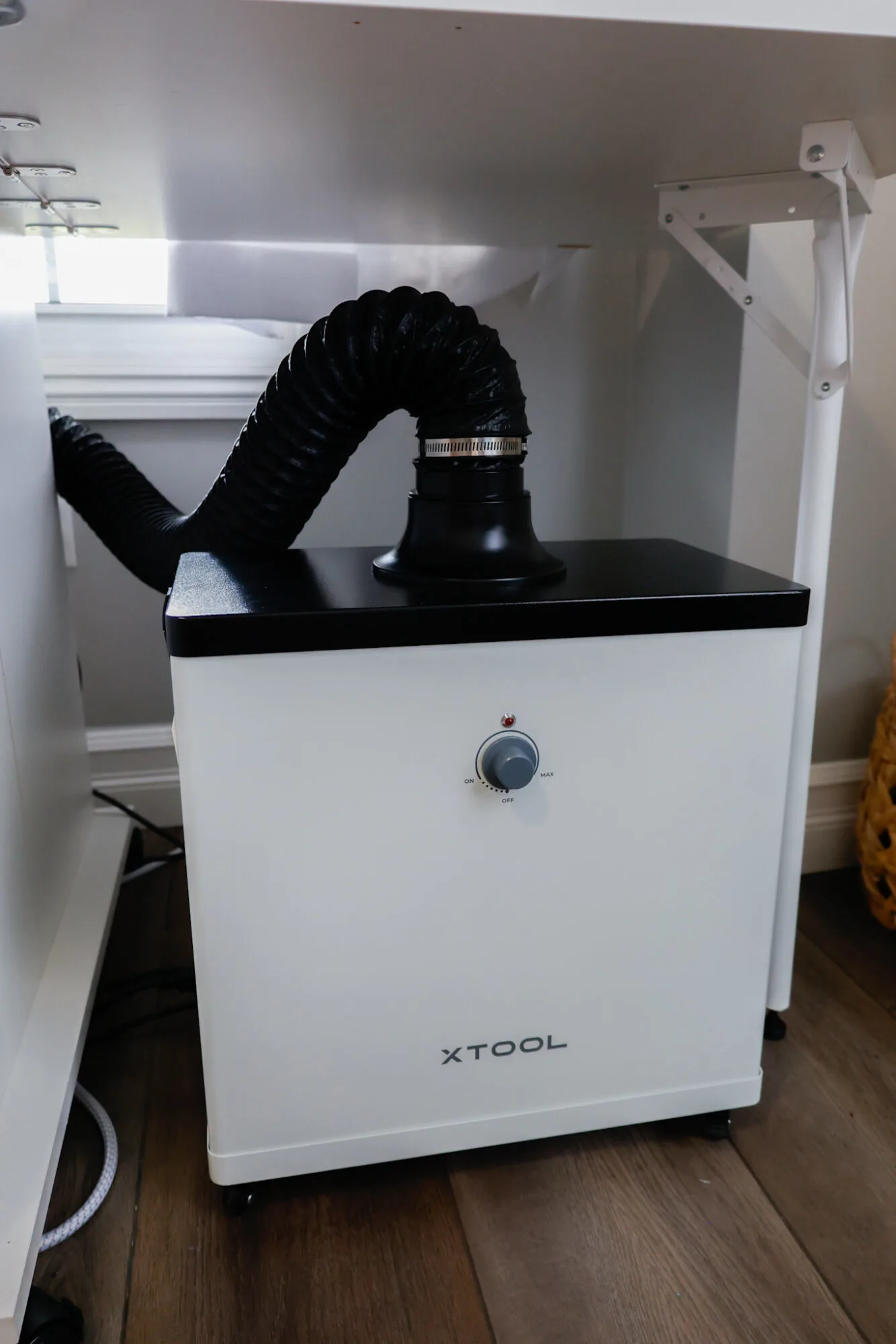 This was an absolute MUST for me to use this cutting machine indoors in Michigan during winter!
if you don't want to (or can't) vent your machine out a window, the smoke purifier accessory is a great accessory to have on hand.
Instead of opening a window and venting the smell and odors outside, the vent hose attaches to this purifier, which contains a dial and power switch.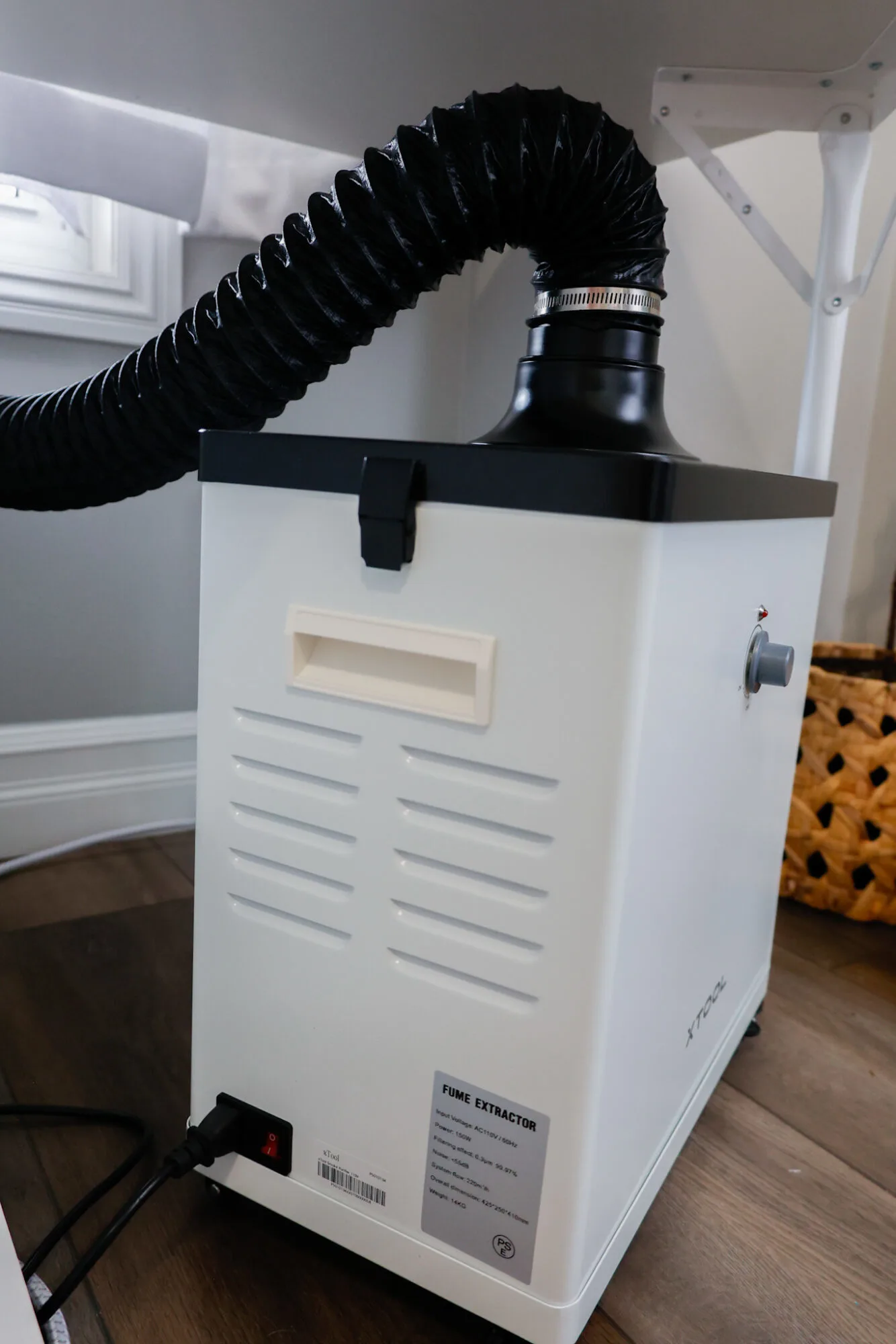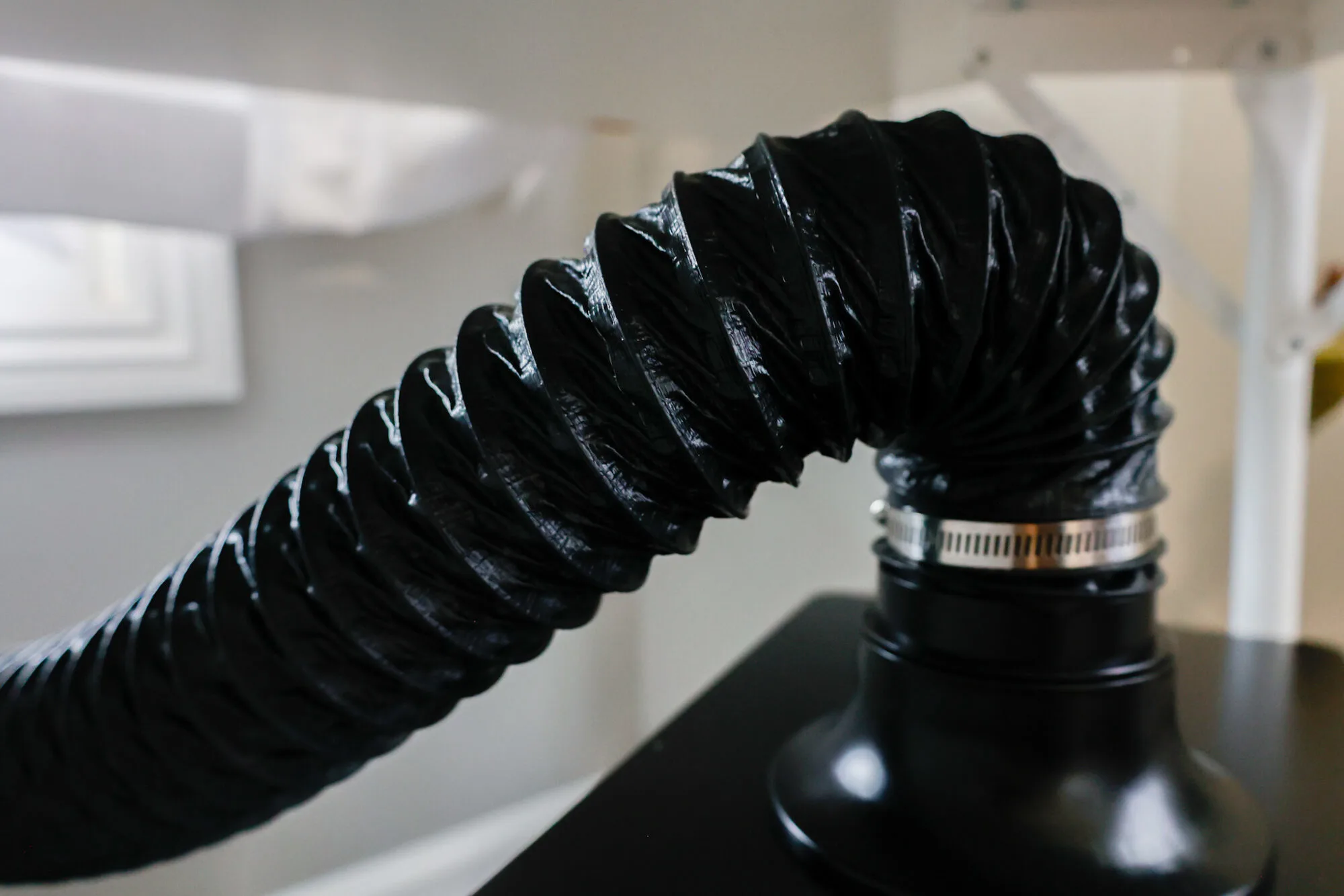 Depending on how strong the fumes are from whatever you're cutting or engraving, you can turn it on to the level of suction you need, and it will take in all the fumes and odors through its filters.
When I used it, I noticed very little any smell from wood engraving or cutting.
I have not tested it when cutting acrylic yet but can update this post on the smell once I do.
It has wheels that it rolls on so it can easily move around, and features handles on the sides so you can pull or position it to where you need it to be.
It's both lightweight and sturdy.
If you're cutting indoors during the winter, I can't recommend the smoke purifier enough.
Rotary Attachment
If you're planning on engraving cups or tumblers, the rotary attachment is a great investment.
This attachment gently rotates your cup during the engraving process since the surface is rounded.
This attachment also includes four wood blocks to help raise your machine.
You simply remove the bottom portion of your machine (there are four screws to remove), set your machine on top of these blocks, and set the rotary attachment on your working surface below.
Your machine needs additional room to accommodate a taller object like a tumbler or cup for this process.
Riser Base with Honeycomb Panel
If you'd like to skip manually rising your machine on blocks and want something more enclosed to engrave (like with the rotary attachment), the riser base is a good option.
This accessory also comes with xTool's Honeycomb Panel, which ensures more airflow during the cutting process and can help with burn marks on the underside of wood cutouts.
It also helps shield the laser light and encloses any fumes or odors from your machine more efficiently for better air filtration during use.
This machine does include a set of triangle prisms you can set on the bottom of your machine to lift materials you are cutting or engraving on for adequate airflow. They are very easy to use.
Air Assist
This accessory provides more airflow during the cutting and engraving process for cleaner cuts and is even marketed to help extend the life of your laser.
I'm hoping to be able to feature this accessory soon in another post.
xTool M1 Software
If you are familiar with Cricut Design Space, you will have no trouble using the software for this machine.
For the xTool M1, you'll need to download xTool Creative Space.
The software is available to download directly from their website (see screenshot below).
Here is the link to download the Create Space software.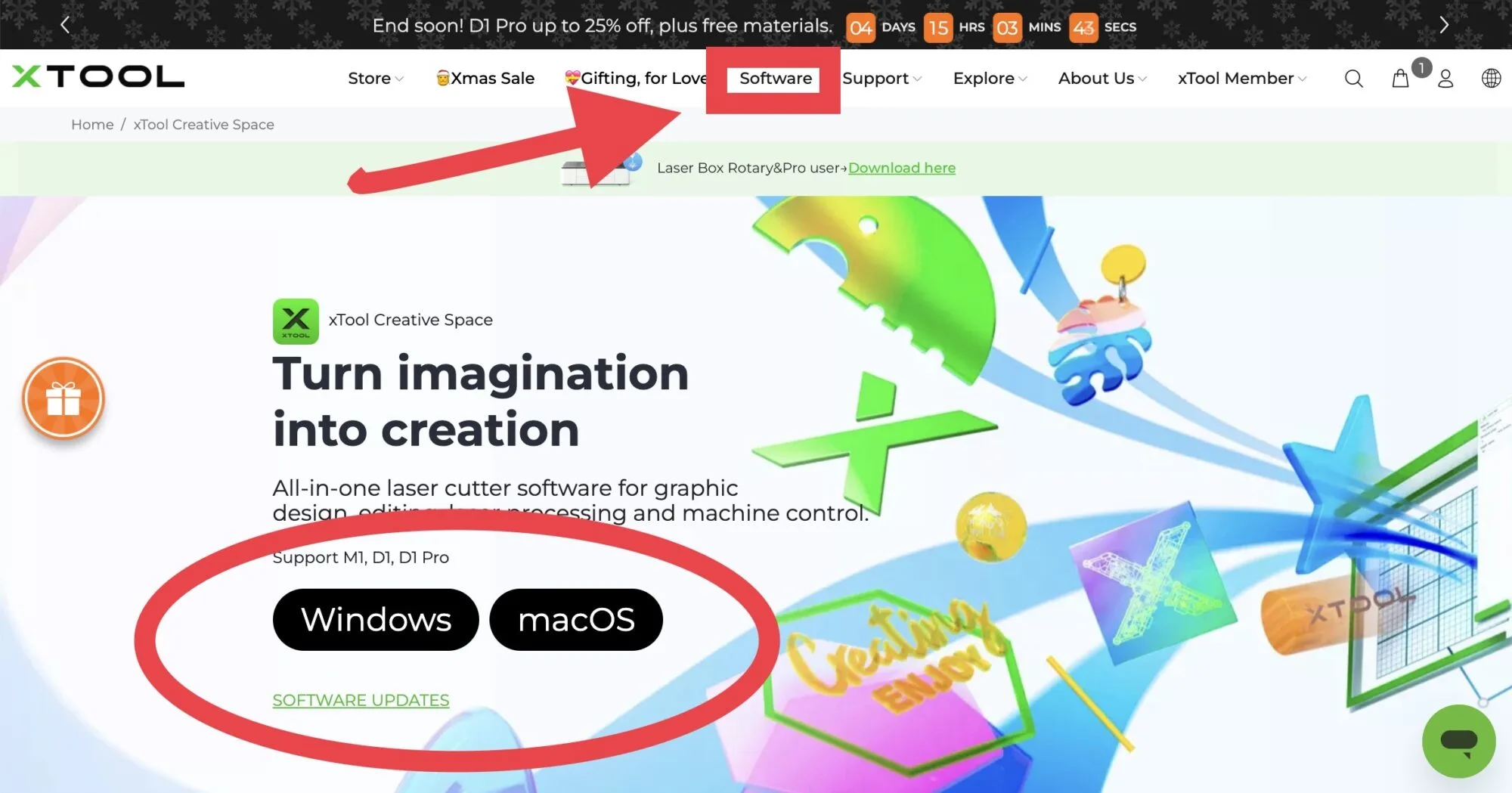 This software is available for both Windows and Mac computers.
Some things to note about xTool Creative Space:
it is relatively easy to use
the 16 MP camera inside the machine helps you live position and place designs onto objects (love this!)
there is no library of designs/images to access like there is in Cricut Design Space, although there are projects you can access, and you are able to import designs from other design programs or that you've purchased separately
inserting files you've purchased or designed yourself is super simple, and the software easily cuts and engraves these
fonts from your computer are automatically integrated into the software
generic shapes and lines are available to insert into your designs
cursive letters have to be welded together in a particular way*
*One thing I noticed that I wasn't the biggest fan of with the software (and this may change in time with new software updates and releases) is that when I was trying to cut a cursive name out in vinyl for a cup, the letters weren't attached or welded together.
The machine cuts each cursive letter separately.
It seems that the only way to weld cursive letters together so a cursive word cuts as an outline versus individual letters, is to type the letters individually, then select all of them, and click 'Combine'.
If you're typing out regular letters that don't connect, you don't encounter this issue.
I also wanted to include there were certain projects where the software would blank out on me (give me a white screen). I had to close out and start over – this is shown in my YouTube video.
I learned how important saving my projects was before moving forward with processing them, although this is something I've done in every other design program I've used (like Design Space) to avoid problems like this.
It hasn't occurred since, so I'm not sure if I was trying to do too much at once.
It could also be chalked up to my WiFi connection.
You May Also Like: Stocking Tags DIY with Cricut Maker 3
Projects I've Made With The xTool M1
So far, I've made these gorgeous coasters…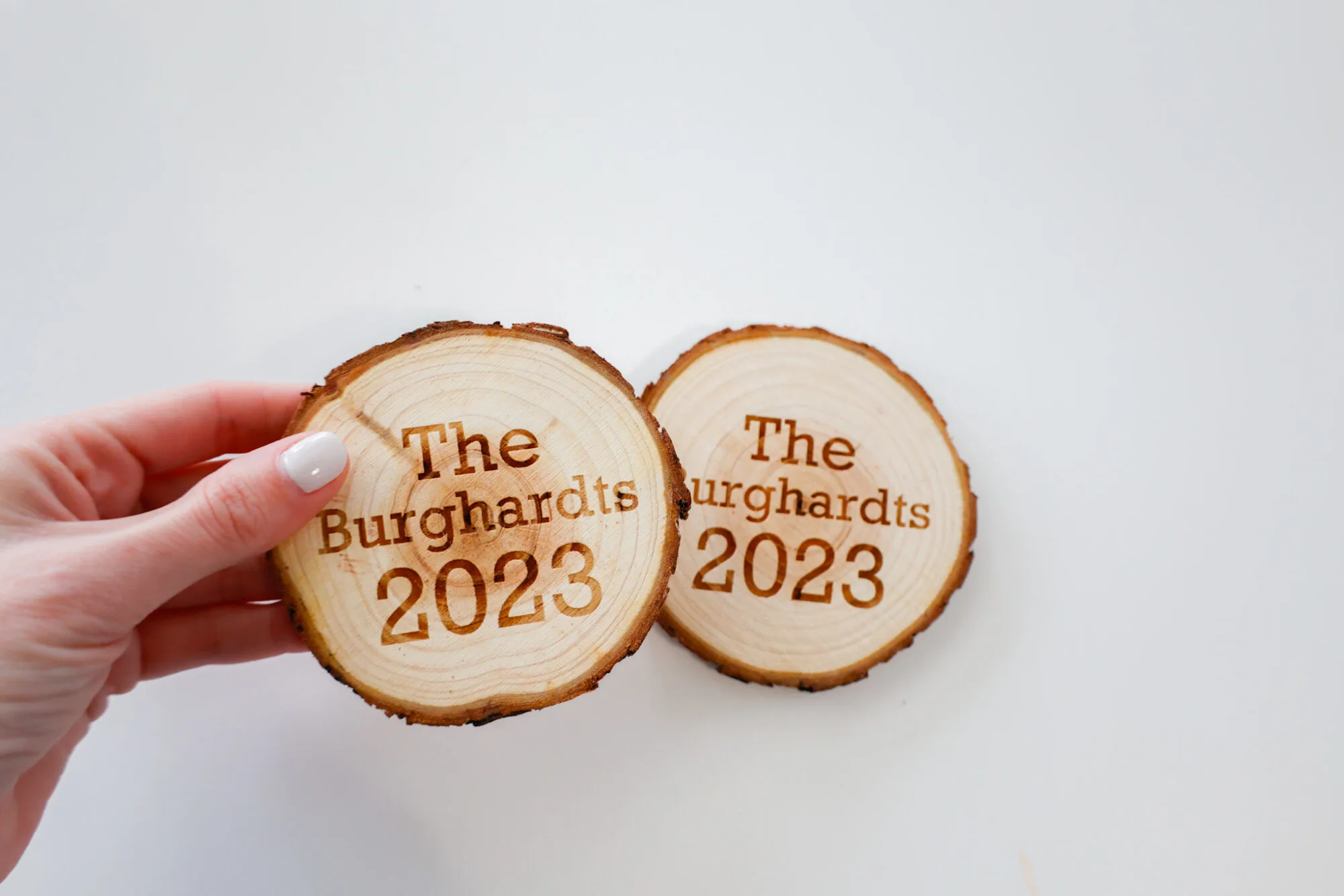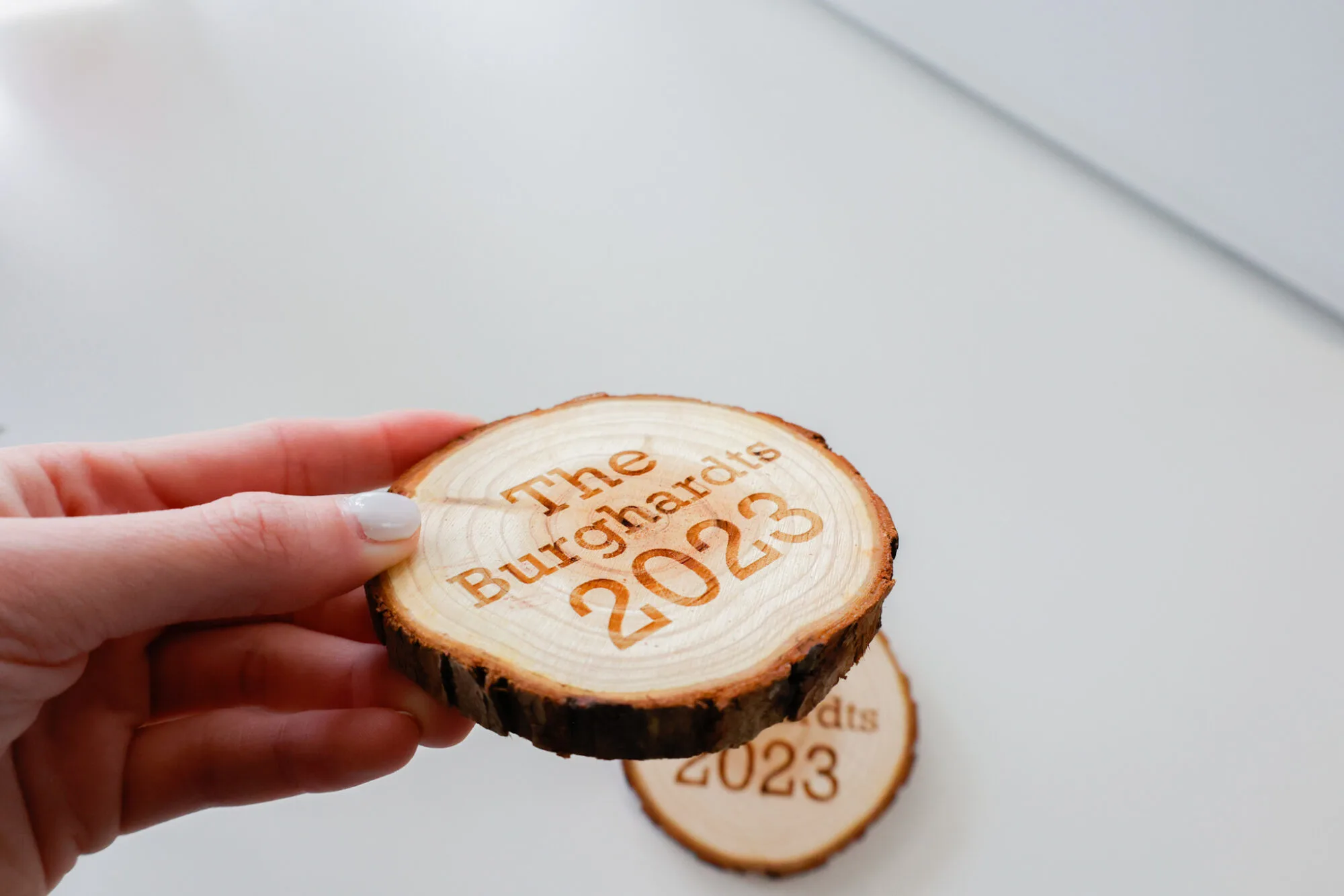 A dog tag for our pup…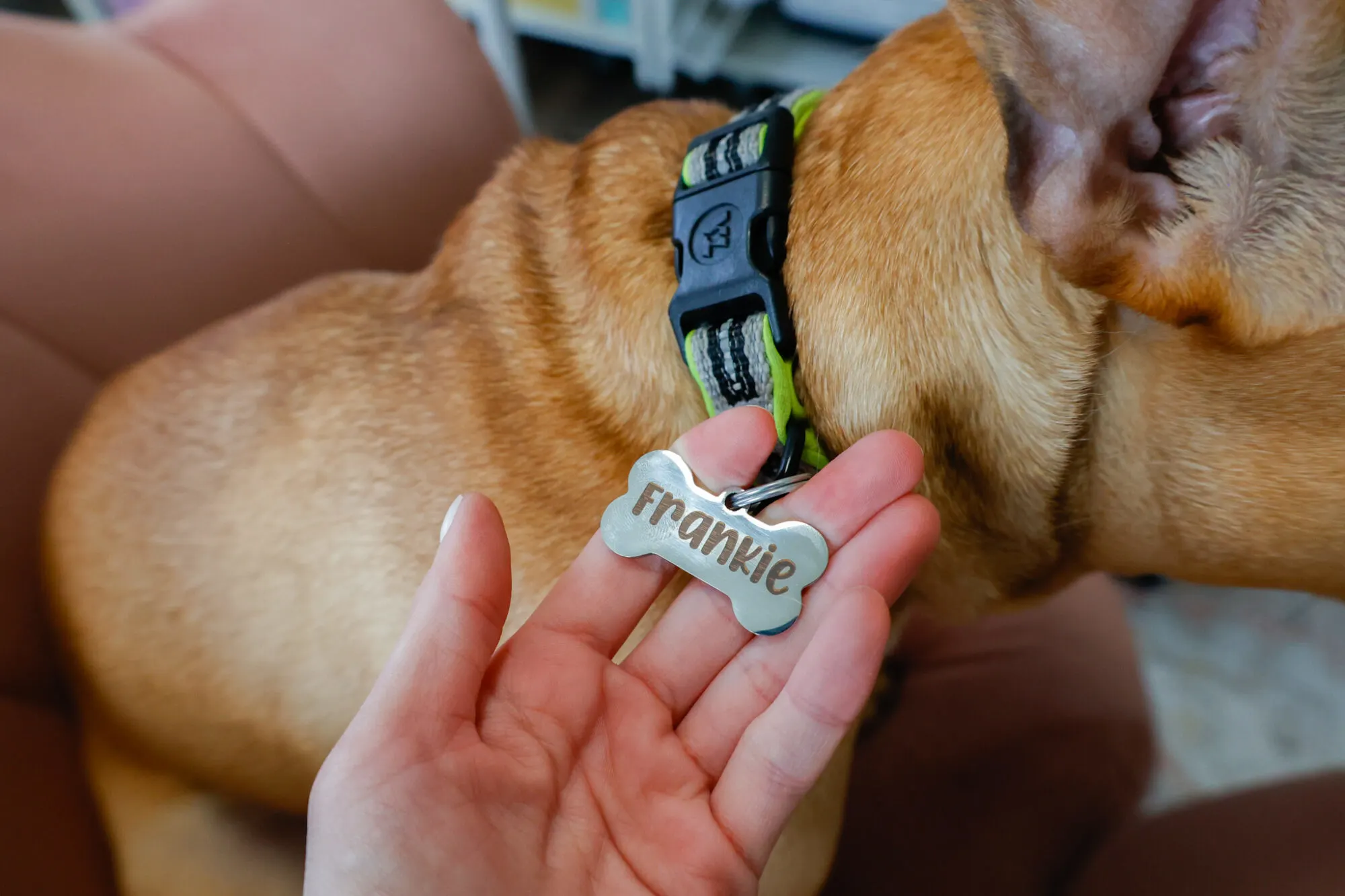 A vinyl label for a gift…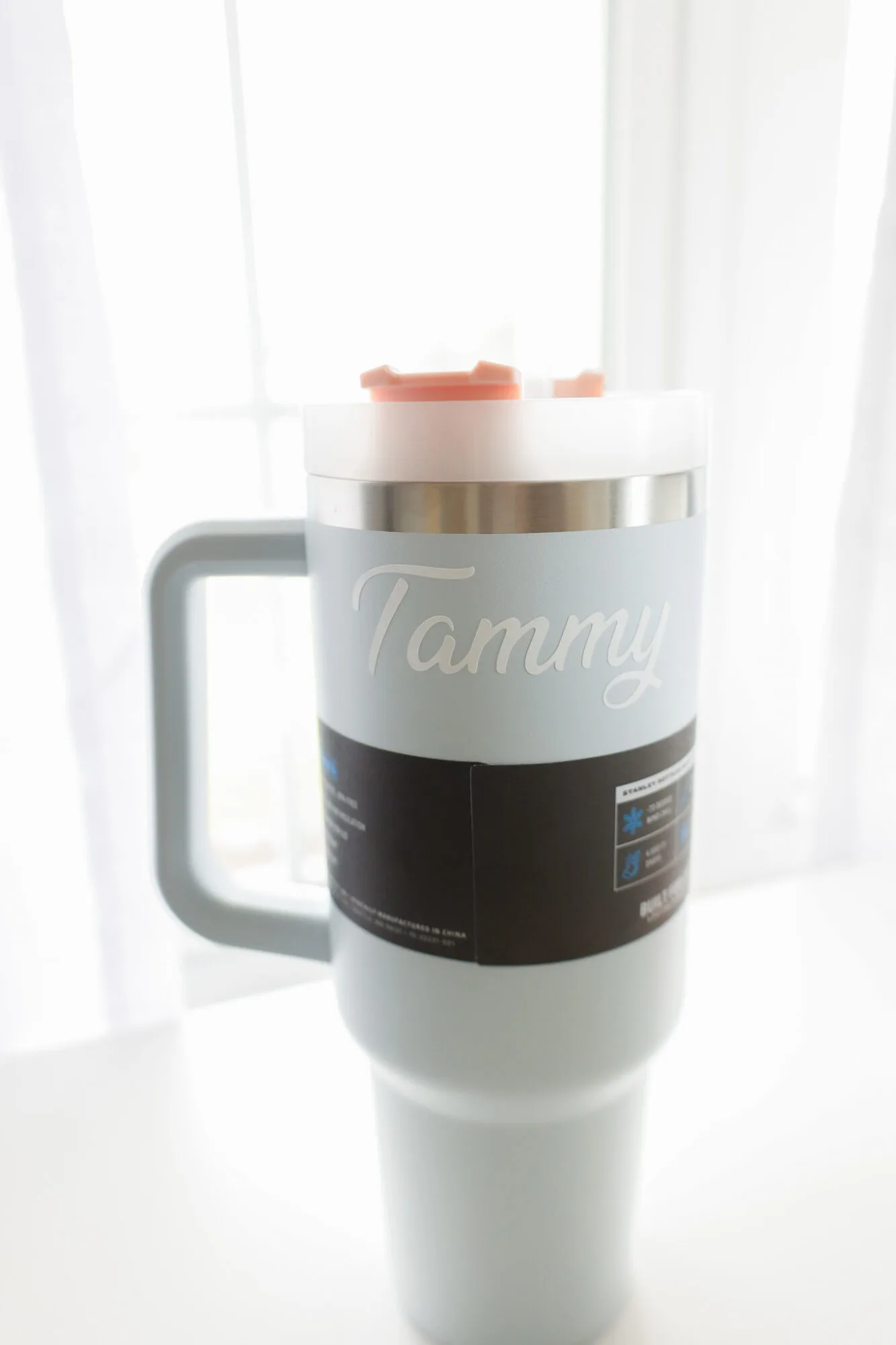 Stocking tags for our children's Christmas stockings…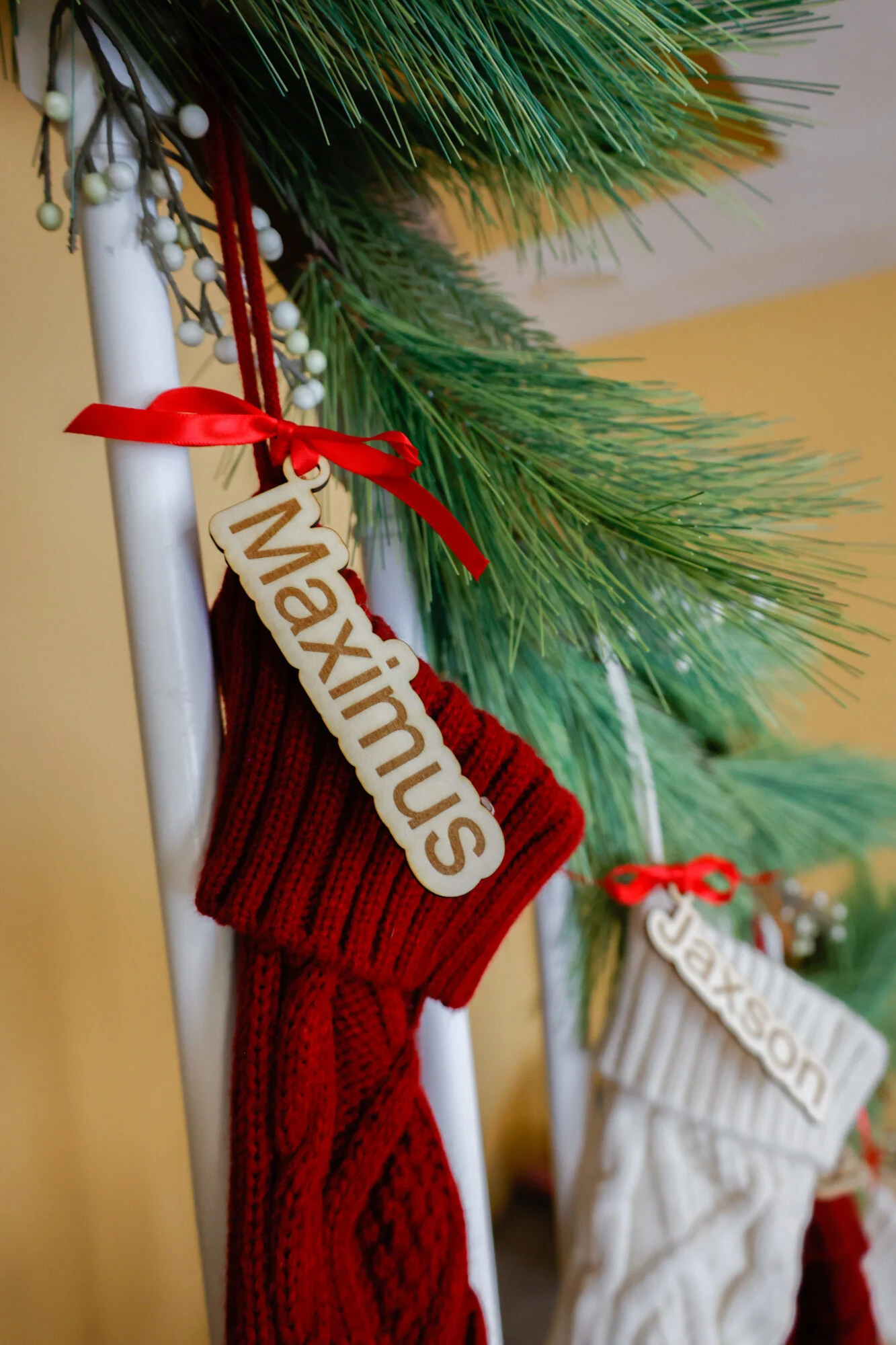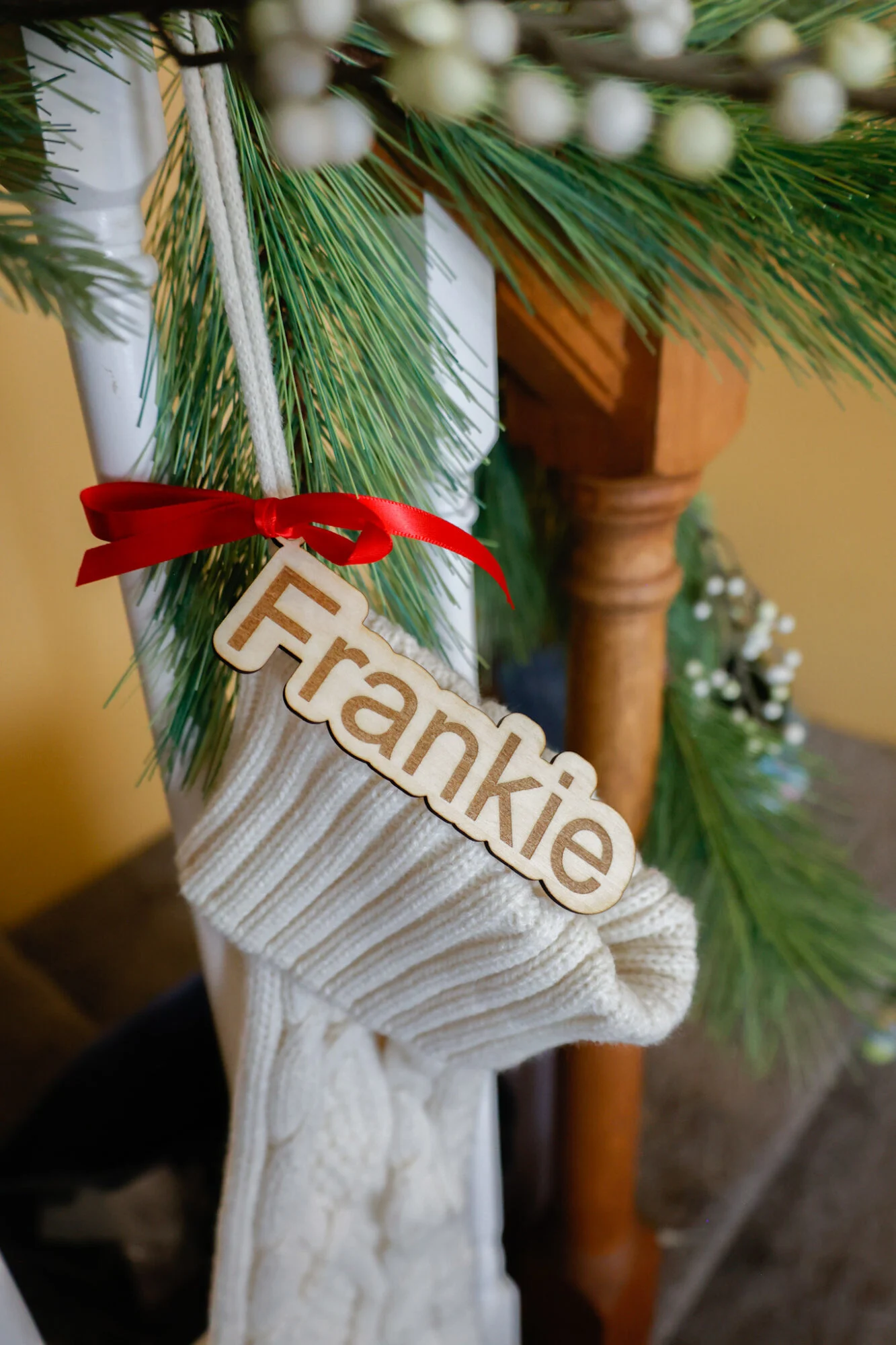 and a branded bamboo cutting board…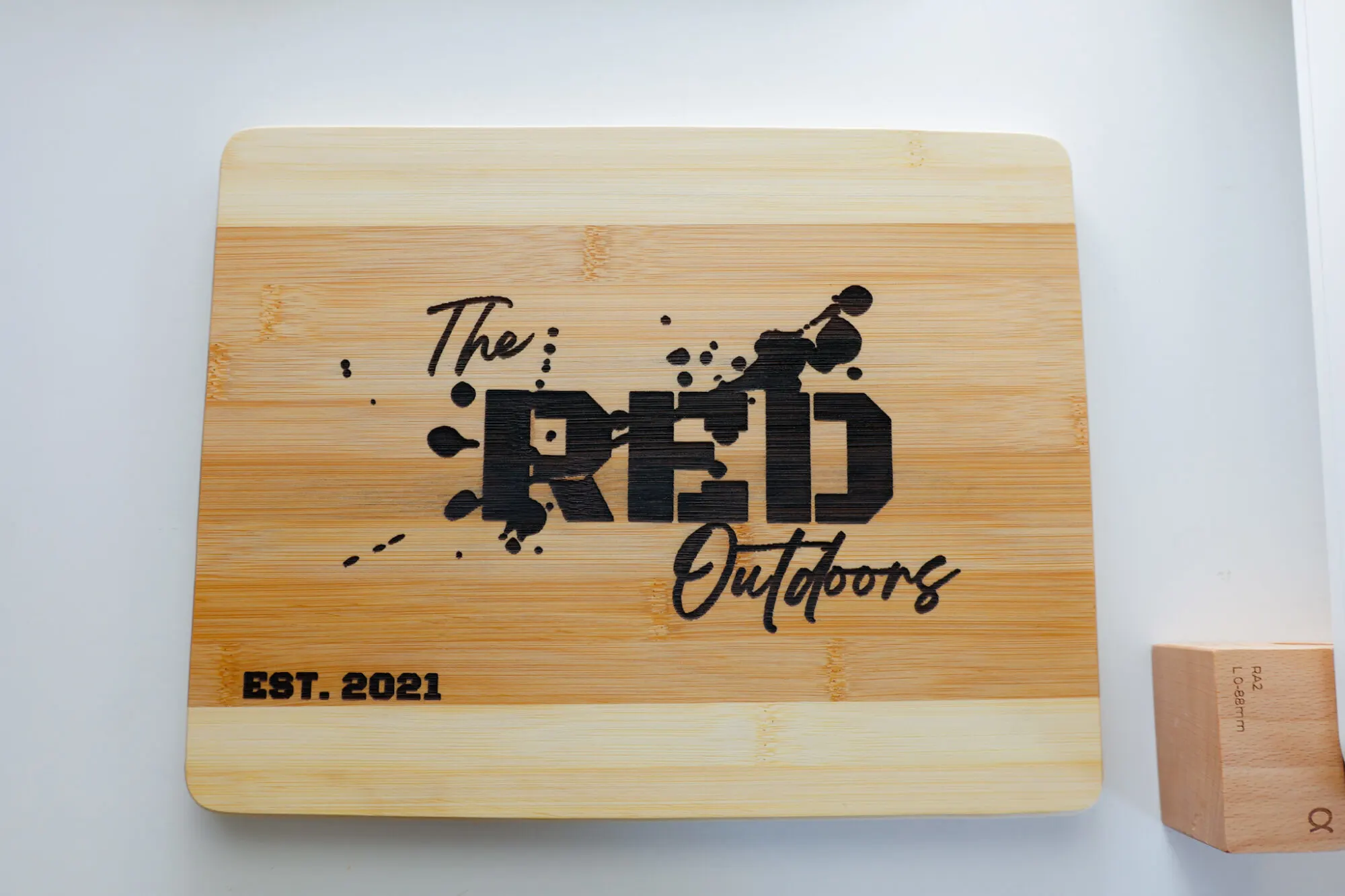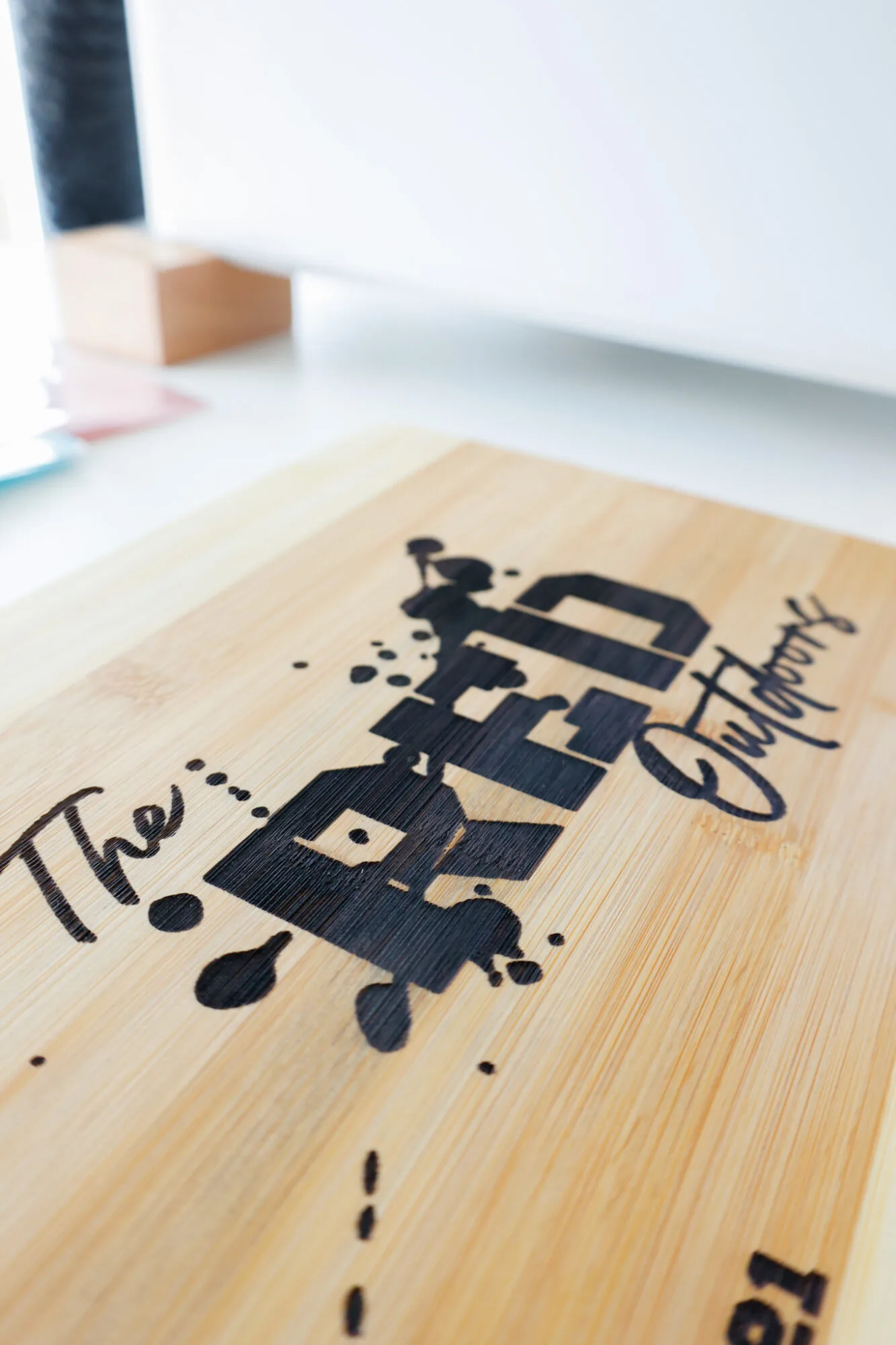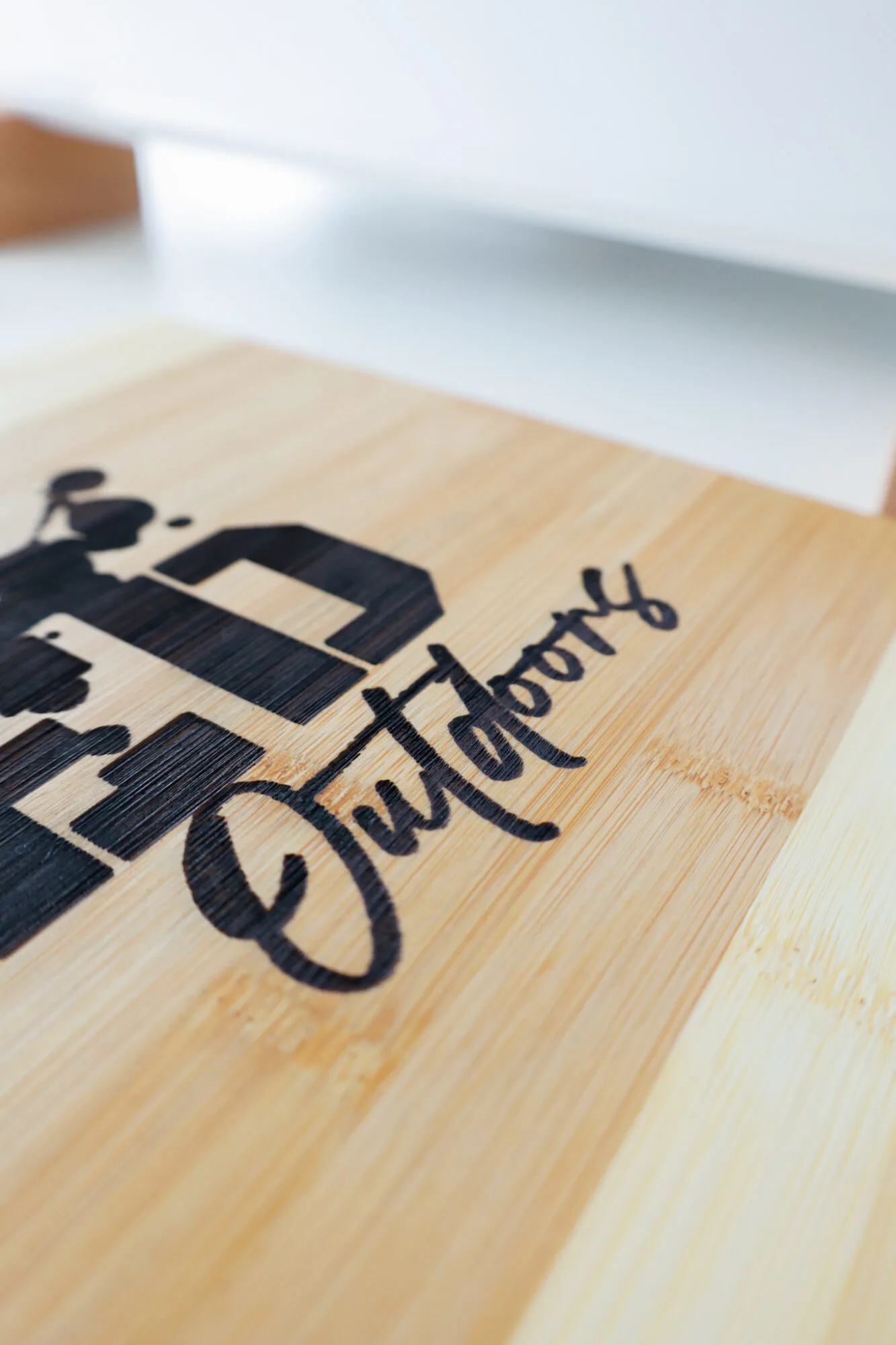 This machine has been so fun to use and learn!
The important part of learning to use a laser, however, is being willing to test your settings and knowing that you may need to adjust settings depending on what materials you're cutting or engraving.
How Much Does The xTool M1 Cost?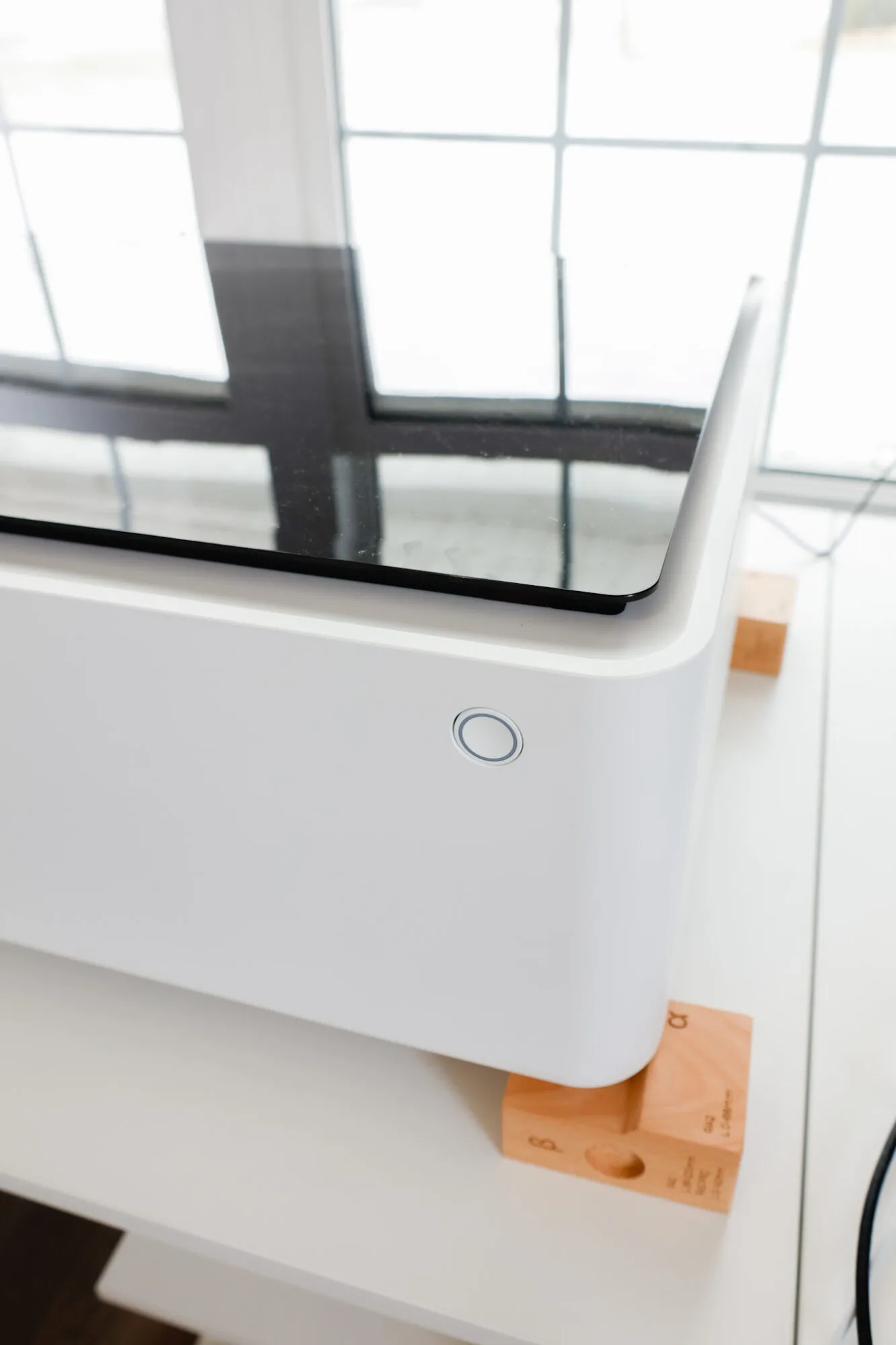 The current starting list price for the M1 is $1,299.
Depending on the wattage and package you choose, the price will vary.
The package I received from xTool is the 10W Deluxe Package, which includes:
xTool M1 3-in-1 cutting machine
RA2 Pro (rotary attachment) and riser blocks
Light Grip cutting mat for blade cutting
Fabric Grip cutting mat for blade cutting
Triangular prisms
Smoke Purifier
Premium Materials Package
12-month warranty
Thinking about getting this machine? I highly suggest watching my YouTube unboxing so you can see what the machine looks like out of the box, as well as how to make and engrave materials. I created the video to help you see in real-time what the xTool M1 is capable of so you can decide if it's right for you!
A huge thank you to xTool for sending me this xTool M1 Deluxe package – I look forward to testing out and featuring more projects with this machine.