With gorgeous green flecks of zucchini shreds and the sweet taste of overripe bananas, this delicious sweet zucchini banana bread is so easy to make at home and ready in under an hour!
---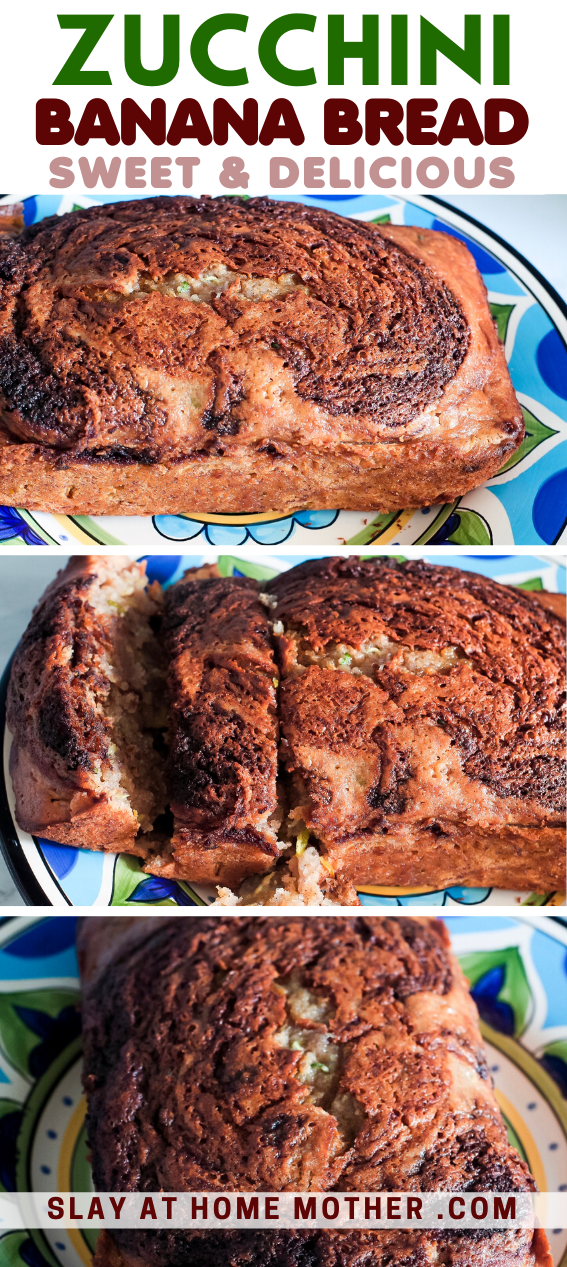 Easy Sweet Zucchini Banana Bread
Hi, friends (and new readers)! I'm so excited to share this new recipe with you all today as it's one of my absolute favorites.
As I'm barrelling towards the third trimester of this pregnancy with our third baby, my brain is thinking of food all day. I can't seem to get enough and am hungry even an hour or two after we've eaten.
That, for me, is unusual. I'm used to scarfing down tiny bits of food throughout the day as I can while working/filming/writing/mommin', and then sitting down with my family for dinner.
But this baby…guys, this baby needs food constantly.
My belly button has even started popping out (which it has never done in my other two successful pregnancies).
And one of the foods I can't seem to get enough of is bread.
I'm talking sandwiches (sans deli meat, of course), banana bread, pizza, you name it.
In my latest post, I shared an easy zucchini pizza boats recipe with you and had tons of questions about what to do with the leftover zucchini that is scooped out to make the boats. One answer, and definitely my favorite option, is this sweet zucchini banana bread!
This post may contain affiliate links, however, all opinions are my own, as always.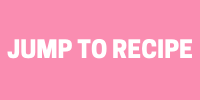 P.S. I shared a quick timelapse video on my Instagram to show you just how easy those pizza boats were to make…
Alright, #slayathomebabes, let's get down to business and starting baking…
Ingredients You'll Need for this amazing bread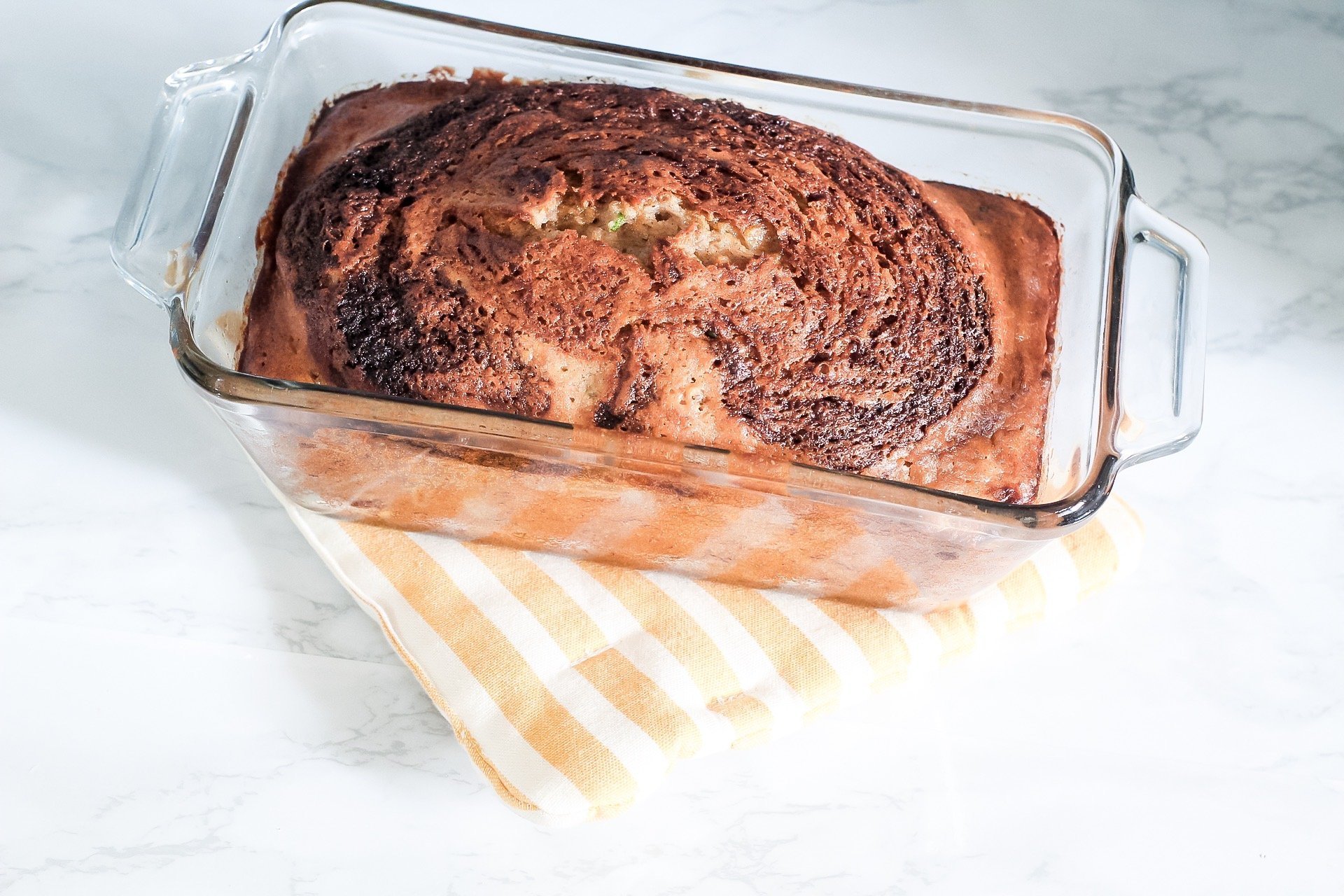 Here's what you'll need for this recipe:
1.5 cups white sugar
1.5 cups all-purpose flour
1 (heaping) tsp. ground cinnamon
1/2 tsp. baking soda
1/2 tsp. baking powder
1 tsp. salt
1 egg
3 very ripe bananas
1 cup of shredded zucchini
1 tsp. vanilla extract
1/2 cup vegetable oil
All of these ingredients, as well as the instructions for making the recipe, are at the bottom of the post. Feel free to print the recipe for easier shopping, prepping, and baking!
You'll also need:
spiralizer

or grater (to shred zucchini)
fork
toothpicks
and some hungry bellies to help you devour this delicious banana bread!
HOW TO MAKE SWEET ZUCCHINI BANANA BREAD
Mash the bananas with fork in a medium-sized mixing bowl, and add in the liquid ingredients (vanilla extract, vegetable oil, and egg).
Mix with fork until fully combined.
Add in the dry ingredients, and mix until blended. Be careful not to overmix.
Then, fold in the shredded zucchini.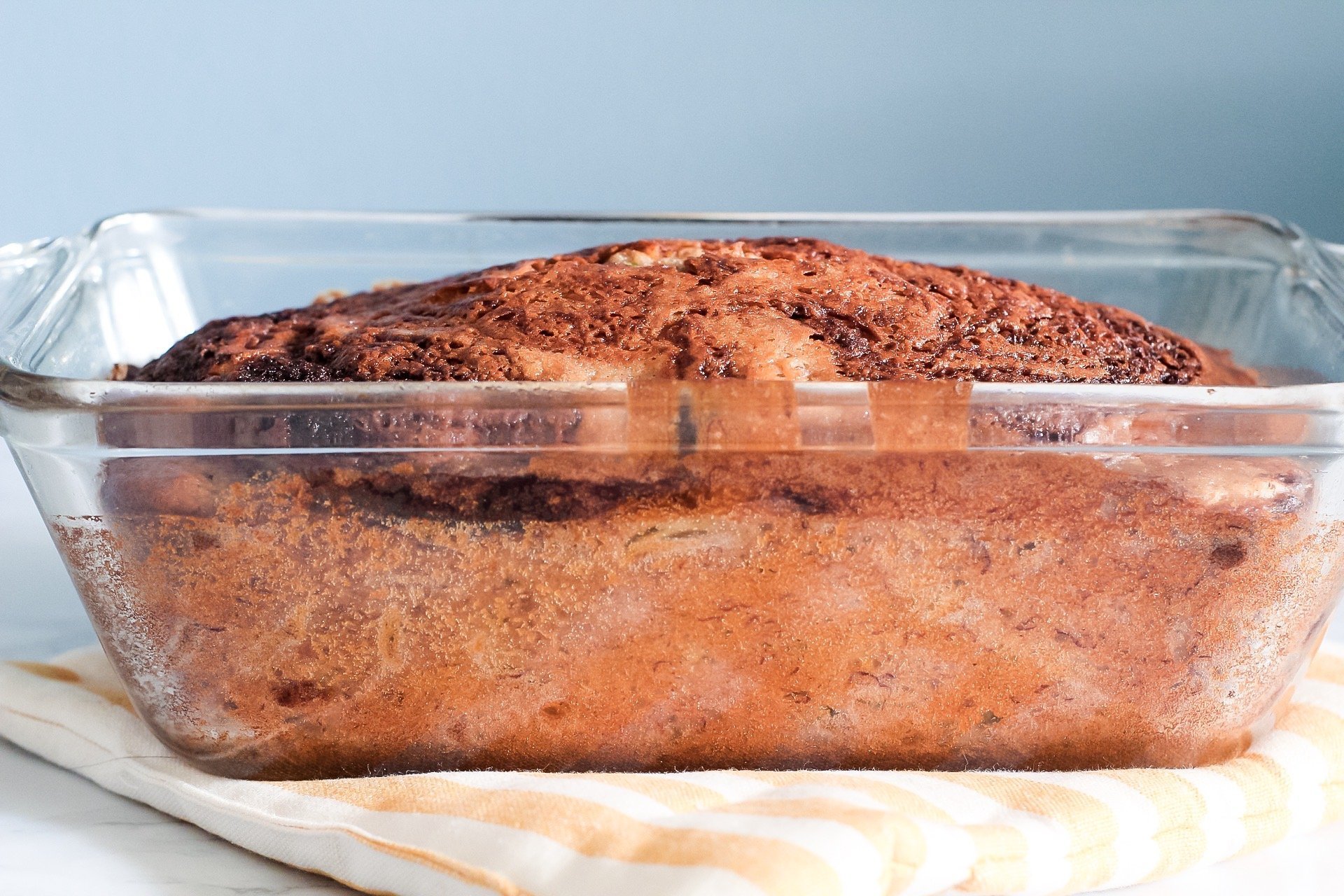 You May Also Like: Zucchini Pizza Boats – Ready In 25 Minutes!
For this recipe, in the featured video above, I spiralized the zucchini (here's the exact spiralizer I own, it works great and has several different blades to work with) and then chopped it with a chef's knife. You could also use a cheese grater to get the job done faster. This was just a personal choice, as I always end up grating the skin on my hands when using our grater ;). I didn't want to skip that little tidbit, though, because it might be the best option for you for shred your zucchini!
I also personally do not peel the skin from my zucchini before spiralizing/shredding/grating it as I love the bright flecks of green color coming through in the bread.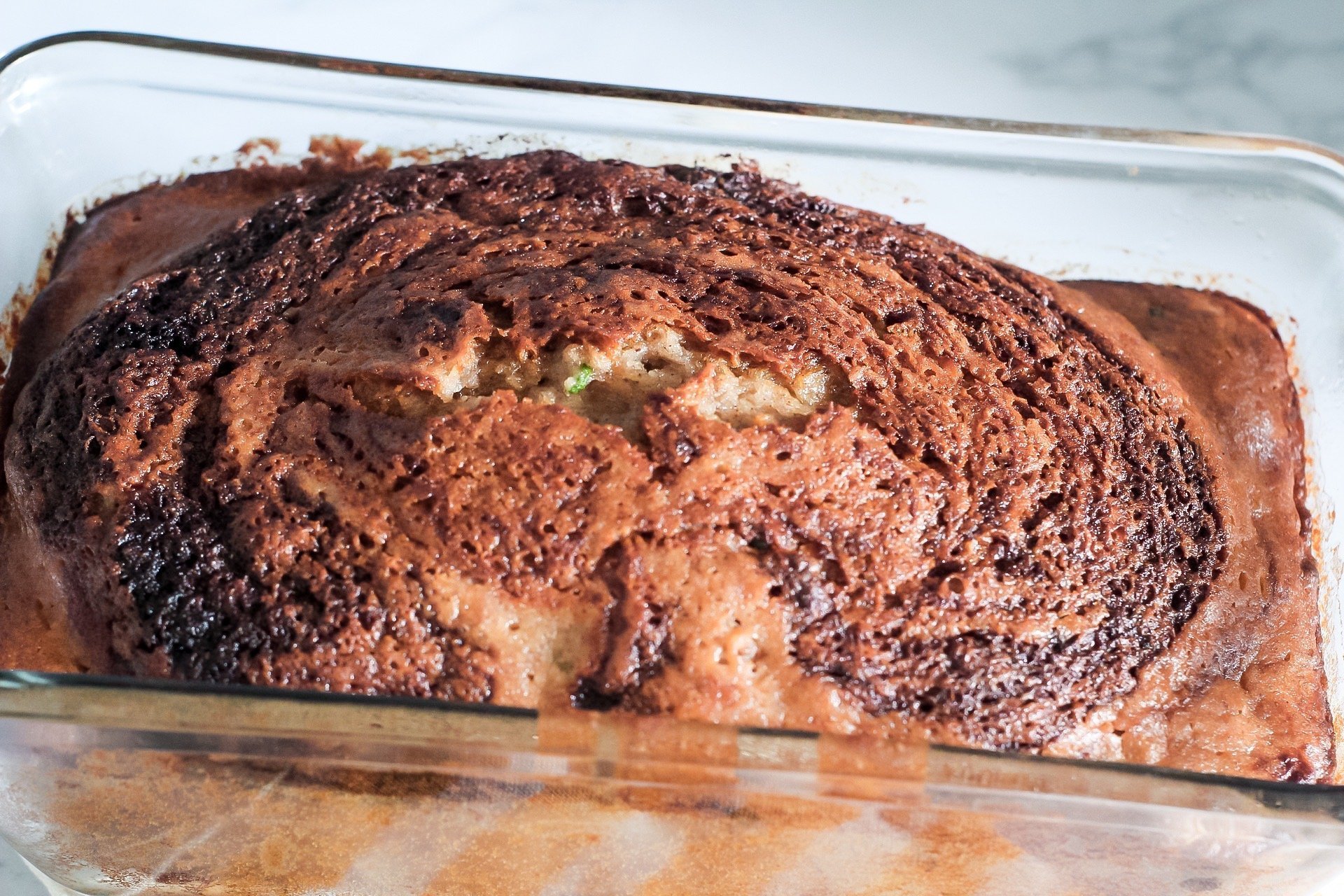 Lightly grease your loaf pan with a small smear of vegetable oil – I like to rub my pan down with a paper towel and vegetable oil to ensure a light, even coat.
Bake your bread in a greased loaf pan at 350 degrees for 50-60 minutes. Check on bread at the 50-minute mark with a toothpick inserted in the center of the bread. If the toothpick comes out clean, your bread is ready to be removed from your oven!
If the toothpick isn't clean when removed from the bread's center, cook an additional 5-10 until it comes out clean.
This cooking time will all depend on the age and functionality of your oven. Our oven is a little older and needs extra time to preheat and cook our food.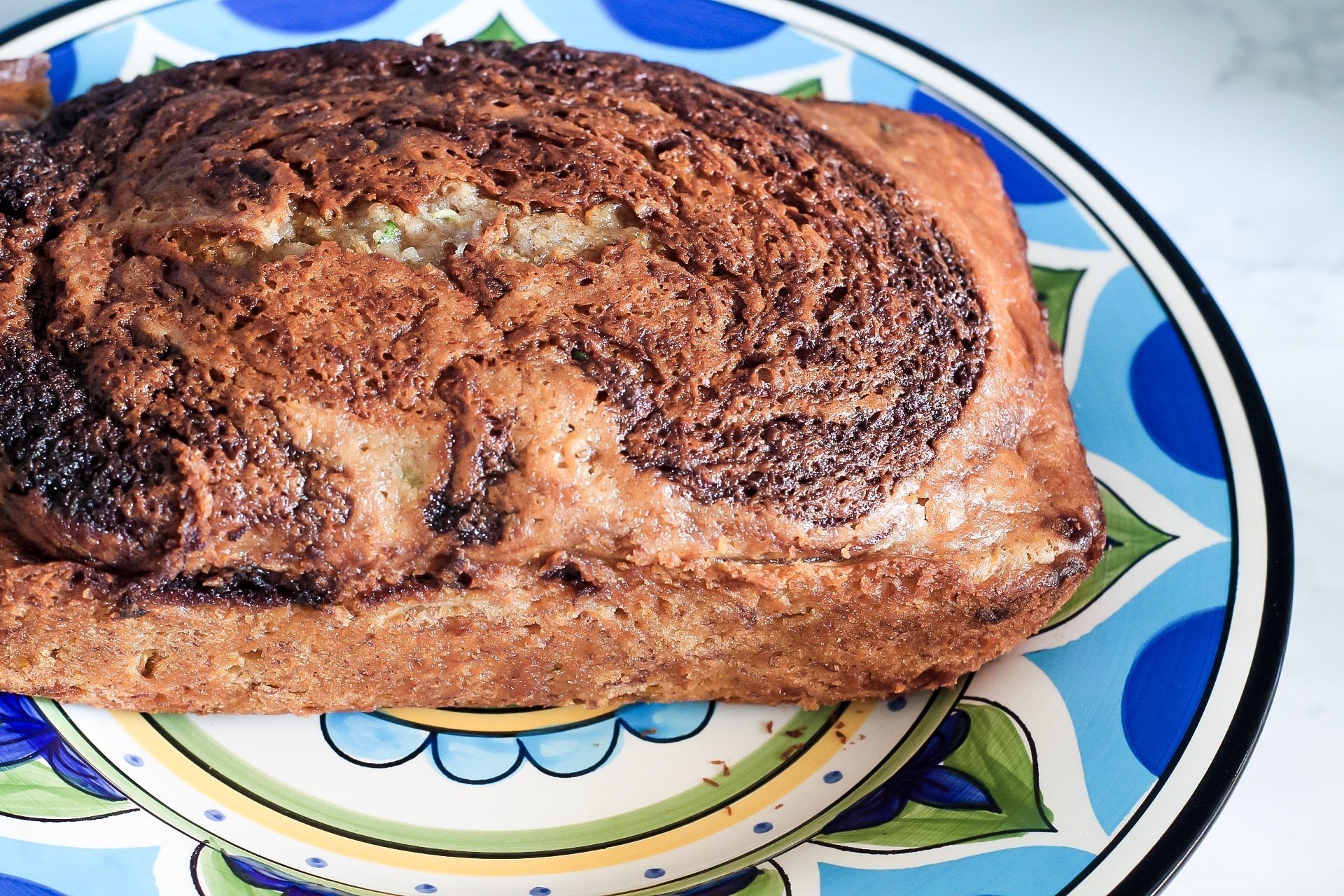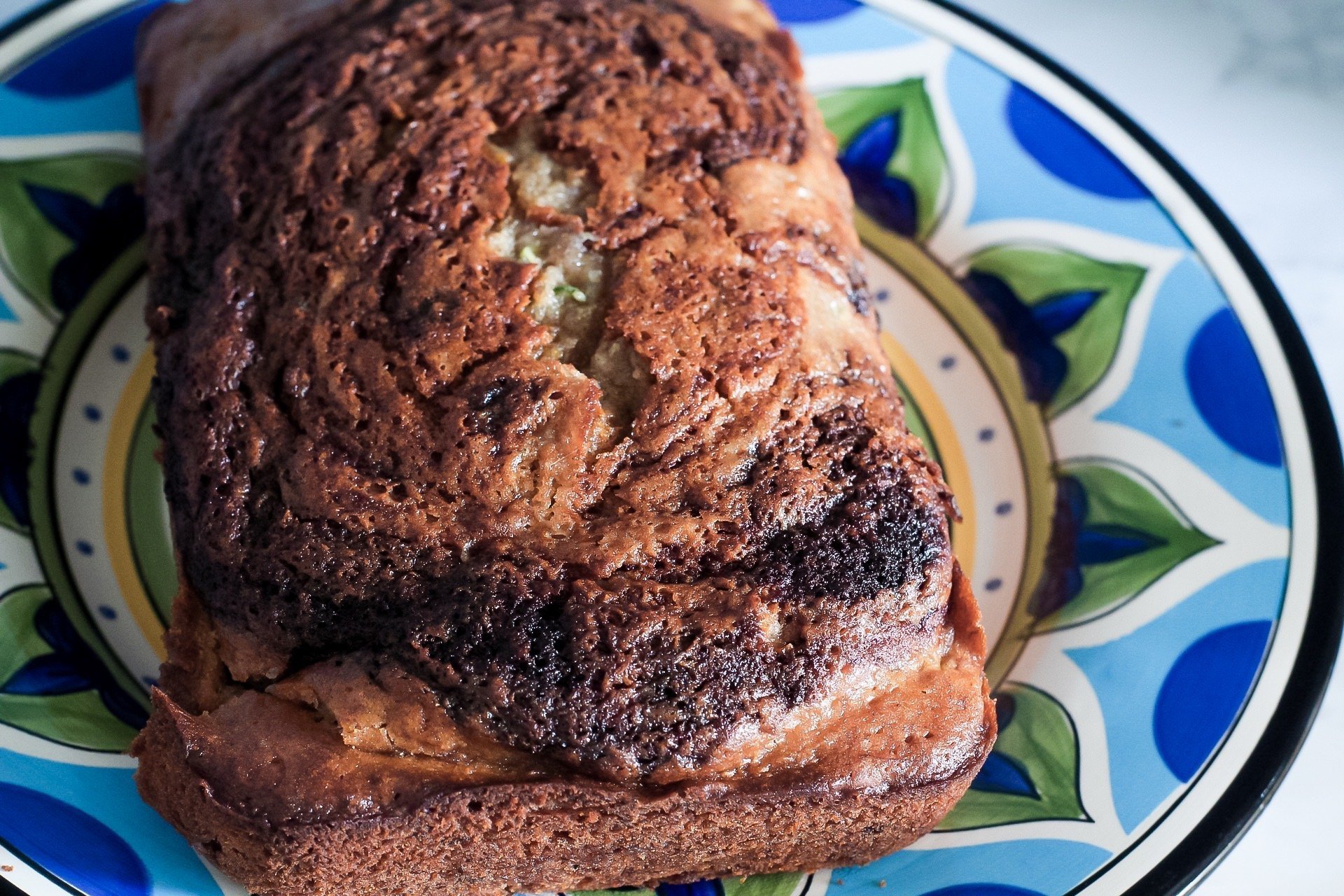 I tried to cut a slice on one end (pictured above to the left) before getting pictures of the whole loaf, so excuse that weird part of the picture ;).
When done, remove bread from pan, take pictures, and enjoy!
This bread is light but filling, with plenty of delicious flavor between the cinnamon and sweet bananas. The zucchini takes on the flavors around it and blends in perfectly, offering no more than a colorful confetti effect through the baked loaf.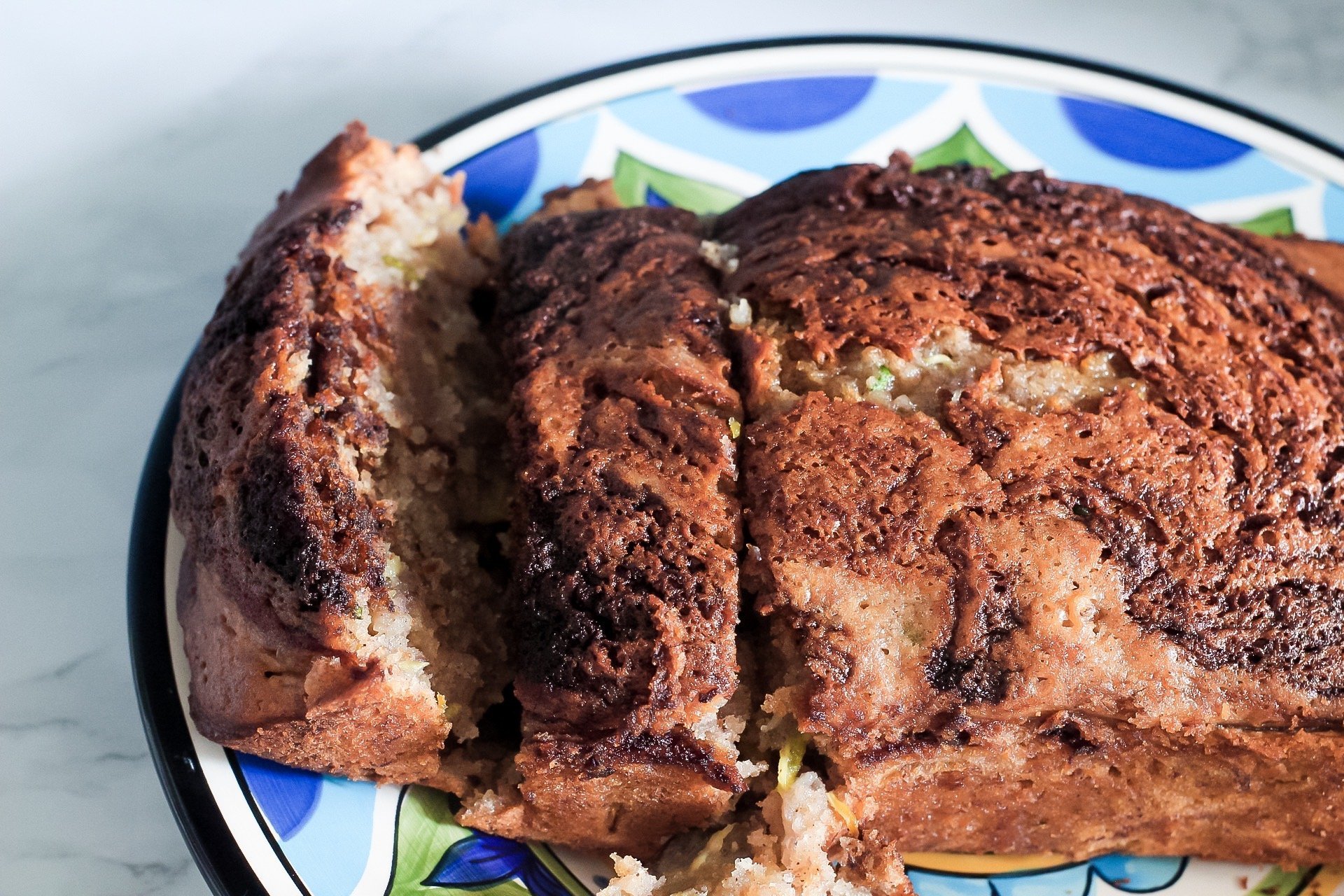 Related: Easy Homemade Banana Bread Recipe (Without Butter)
---
Print this recipe!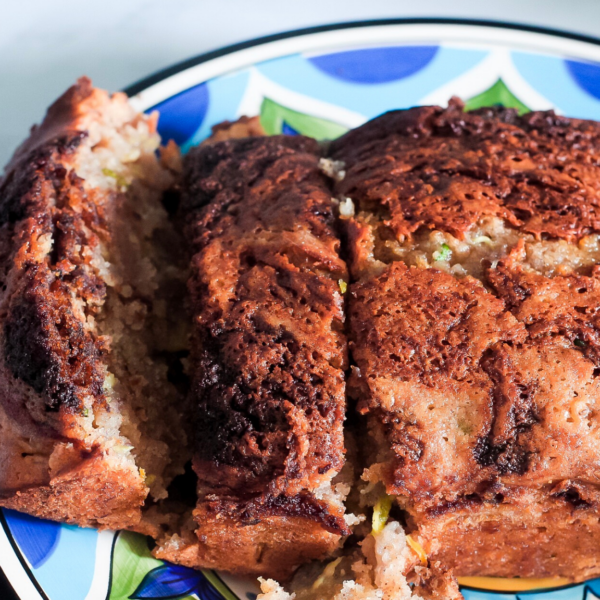 | | |
| --- | --- |
| | |
Preheat oven to 350 degrees. Grease a small loaf pan with a light coat of vegetable oil.

Shred 1 cup of zucchini, set aside.

Mash bananas with a fork in a large mixing bowl. Add in vanilla extract, vegetable oil, and egg. Mix well.

Add in dry ingredients, combine until mixed. Be careful not to overmix. Fold in shredded zucchini.

Pour zucchini banana bread mix into loaf pan. Bake for 50-60 minutes until a toothpick comes out clean. Enjoy!
Have you tried zucchini banana bread before? Let me know in the comments below!
*Post originally published Nov. 2019, updated March 2020 with recipe video.