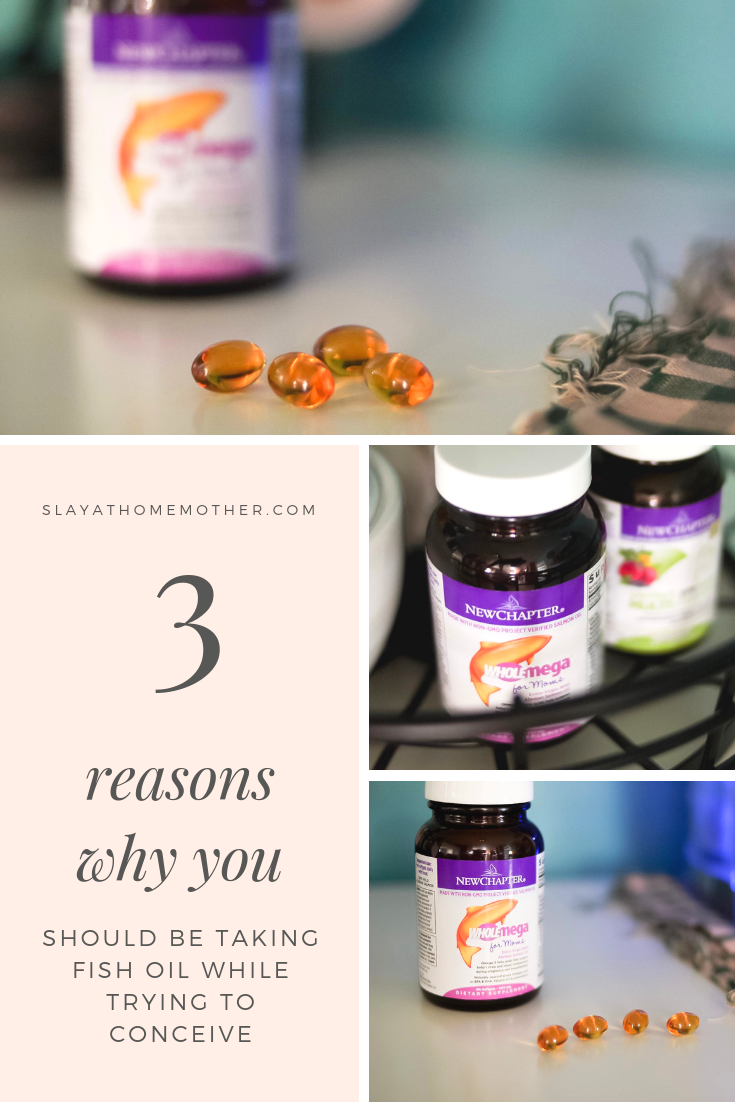 *This post is in partnership with New Chapter, a brand that I love, and includes affiliate links. All opinions are my own, as always.
Hi friends! If you're new here, I need to mention that my husband, Chris, and I are TTC for baby #3!
We are incredibly excited to add a sweet little babe to the family soon, so we are doing everything we can to ensure a healthy pregnancy and conception journey. For us, that means cleaner eating, taking whole-food fermented supplements (see Chris' here, and mine here), and staying healthy with fertility yoga.
I wanted to share one of the supplements I've been taking with the fellow TTC and pregnant moms that follow my blog (I know there are so many on Instagram!), and why it's so important to take these alongside a regular prenatal.
As you may have read in one of my recent blog posts, I've been taking Perfect Prenatal Multivitamin from New Chapter, and now I'm adding in essential fatty acids.
Here are three reasons you should be taking fish oil while trying to conceive and while you are pregnant…
Fish Oil Helps Intrauterine Development
Fish oil is great to take during pregnancy because it helps with your growing baby's brain and nervous system development.* While you may think you're getting enough of those essential omega-3's in your diet already, your baby is using those fatty acids to build up their nervous system, so your fatty acid levels would be depleted.
Taking fish oil while you're pregnant also helps with your sweet pea's early visual development as well!*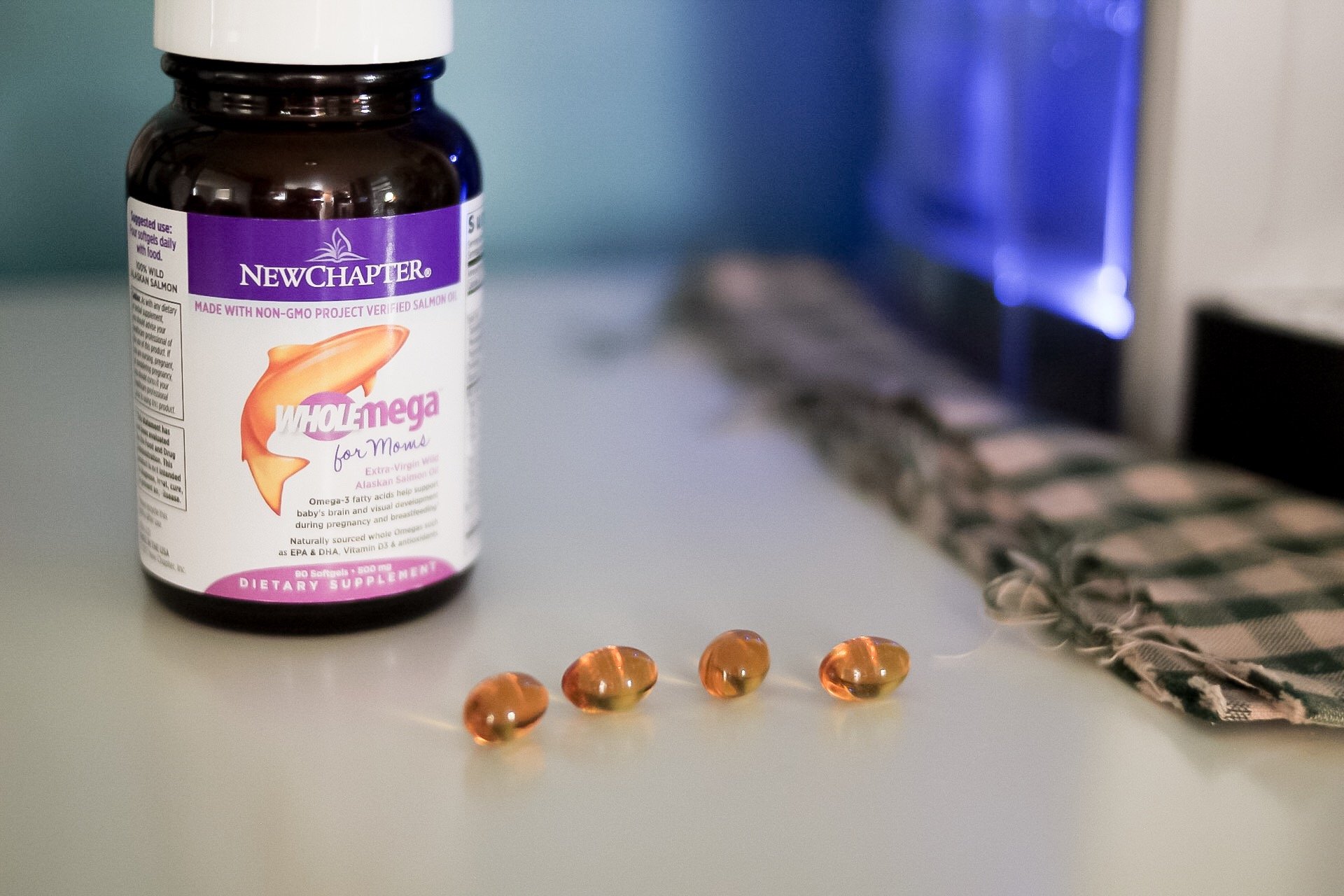 Fish Oil Leads To A Healthier Pregnancy Overall
Increasing your levels of EPA (Eicosapentaenoic Acid) and DHA (Docosahexaenoic Acid), which are Omega-3 fatty acids, has been shown to prevent pre-term labor, increase baby's birth weight, and lower the risk of preeclampsia.
Preeclampsia is a condition that happens when a pregnant mother develops high blood pressure when she did not have high blood pressure before.
I've been taking Wholemega For Moms from New Chapter, which delivers 100% Wild Alaskan Salmon Fish Oil, and numerous Omega-3 fatty acids, and is great for both prenatal and postnatal health!
Wholemega for Moms is also made with 100% pure, wild-caught Alaskan Salmon, is non-GMO Project Verified and sourced from sustainable fisheries – which is hugely important when choosing a fish oil. The Wild Alaskan Salmon that New Chapter uses is harvested in an environmentally sensitive and responsible manner, which helps to protect our oceans.
See the full supplement facts below…
SUPPLEMENT FACTS
Amount per 4 Softgels
% Daily Value
for pregnant and
lactating women
Calories
20
Calories from Fat
20
Total Fat
2000
mg
•
Saturated Fat
500
mg
•
Monounsaturated Fat
500
mg
•
Polyunsaturated Fat
1000
mg
•
Cholesterol
15
mg
•
Vitamin D3 (from Wild Alaskan Salmon Oil)
100
IU
25%
Wild Alaskan Salmon Oil
2000
mg
•
Total Omega-3 Fatty Acids
520
mg
•
EPA (Eicosapentaenoic Acid)
180
mg
DHA (Docosahexaenoic Acid)
220
mg
Other Omega-3 Fatty Acids
(Octadecatetraenoic Acid, Docosapentaenoic Acid, Linolenic Acid, Heneicosapentaenoic Acid, Eicosatrienoic Acid)
120
mg
Total Omega-6 Fatty Acids
(Linoleic Acid, Arachidonic Acid, Eicosadienoic Acid)
20
mg
•
Total Omega-5 & 7 Fatty Acids
(Myristoleic Acid, Palmitoleic Acid, Vaccenic Acid)
95
mg
•
Total Omega-9 Fatty Acids
(Oleic Acid, Gadoleic Acid, Erucic Acid, Nervonic Acid)
300
mg
•
Astaxanthin (from Wild Alaskan Salmon Oil)
2.5
mcg
•
Botanical Antioxidant Stability System™ (B.A.S.S.™) Proprietary Blend
Organic Oregano (Origanum vulgare) (leaf) supercritical extract and Rosemary (Rosmarinus officinalis) (leaf) supercritical extract
12
mg
•
• Daily Value not established

Fish Oil Helps Prevent Postpartum Mood Disorders
Omega-3 deficiency has been linked to an increased risk in postpartum mood disorders (which include the 'baby blues', PPD (postpartum depression), and PPP (postpartum psychosis)).
Considering that currently 1 in 7 women suffer from postpartum depression, the odds that you or I could develop PPD is pretty likely!
New Chapter's Wholemega For Moms easy-to-swallow softgels work to provide those much-needed fatty acids, Vitamin D3, natural antioxidants, and 17 Omega fatty acids (including Omega-3's)! They are our obvious choice for prenatal and postnatal health.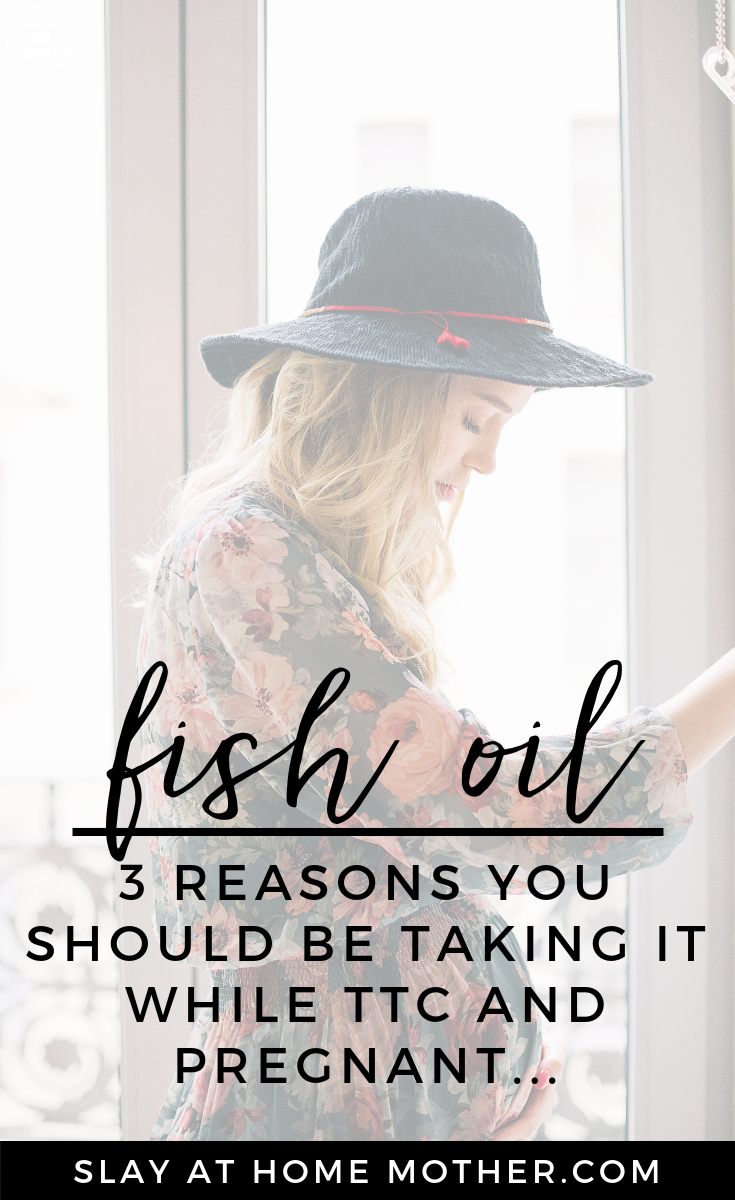 _________________________________________
Share with me your pregnancy supplements in the comments below – are you incorporating Omega fatty acids?!

*These statements have not been evaluated by the Food and Drug Administration. This product is not intended to diagnose, treat, cure, or prevent disease.