Take this fun Christmas light scavenger hunt printable with you while you drive around looking at light displays!
---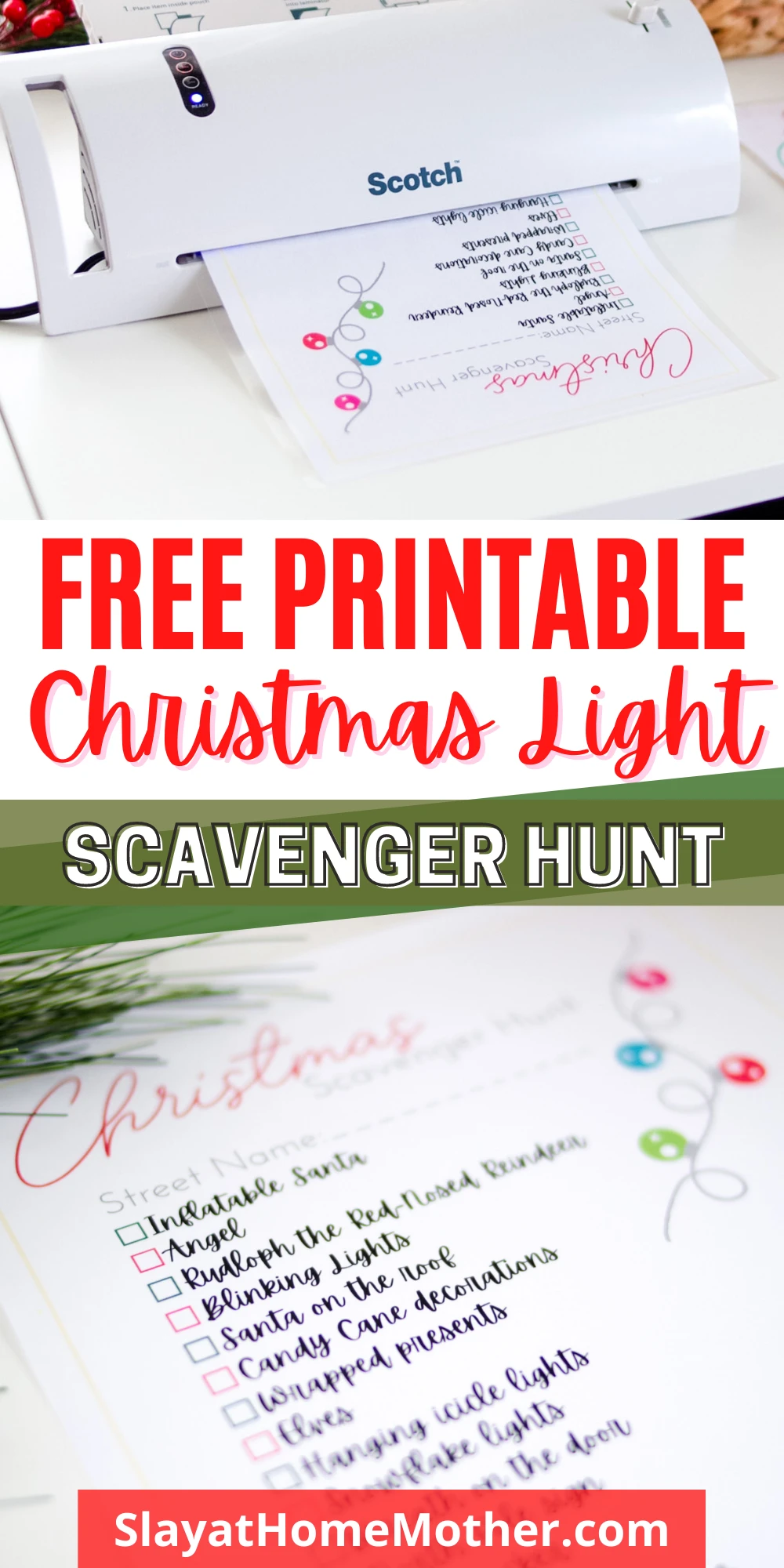 Hi friends!
I'm so excited to be able to share my Christmas light scavenger hunt printable with you all.
A few years back, when we had just one kiddo and not three, we were driving around in December and stopped for ice cream.
We were new to the area, I think we had just moved to Michigan at the time from North Carolina and didn't really know our way around.
We found the ice cream shop easily, but finding our way back home was another story ;).
We ended up driving around for a bit trying to find our street in the dark, scratching our heads at each street sign we saw.
This was before Google maps was a thing, and back when you had to pay a pretty penny to have a GPS in your car!
A pretty penny we didn't have, so there we were, driving around aimlessly…
Instead of finding our house, we found a neighborhood a few blocks away that had some serious Christmas spirit!
It was as if we turned a corner and ended up right at the North Pole.
Each house seemed to be in competition with the next, and there were Christmas decorations EVERYWHERE.
Max, who was only three at the time, leaned as forward as he could in his car seat and glued his eyes to the window as we passed the many blinking and flickering lights.
I turned around to see his beautiful blue eyes widen.
An ice-cream-coated smile stretched across his face – he looked like he was in Heaven!
Suddenly, we didn't mind that we were lost or that it might take us forever and a day to get back home (wherever that was, anyway).
We slowly drove around to look at all of the lights and displays.
We found our way home eventually, but Chris and I decided that something that simple and FREE would have to become part of our holiday traditions from now on…
So each year, we've piled into the car, grabbed ice cream for everyone, and drove around looking for Christmas lights in the neighborhoods around us.
Since moving into our new house earlier this Spring, we are once again in a new area.
But this year, we're armed with GPS' on both of our phones and in the car, so there's no getting lost ;).
Each time we go out, we try to spot new or different light displays – it's become such a fun holiday tradition and game for our family.
I was kind of sad to learn that a lot of other families do this now and we aren't so original (ha!), and that there are even drive-thru Christmas light displays now, but I'm also glad that other people have discovered how fun it is to drive around with the family and look at lights.
It truly is such a simple and fun activity that you can do for free (well, maybe with a little gas from your gas tank, but still).
If you'll be going out to look at Christmas lights this year, feel free to print out my free Christmas light scavenger hunt printable to take with you.
*This post contains affiliate links, however, all opinions are my own, as always.*
Printable Christmas Light Scavenger Hunt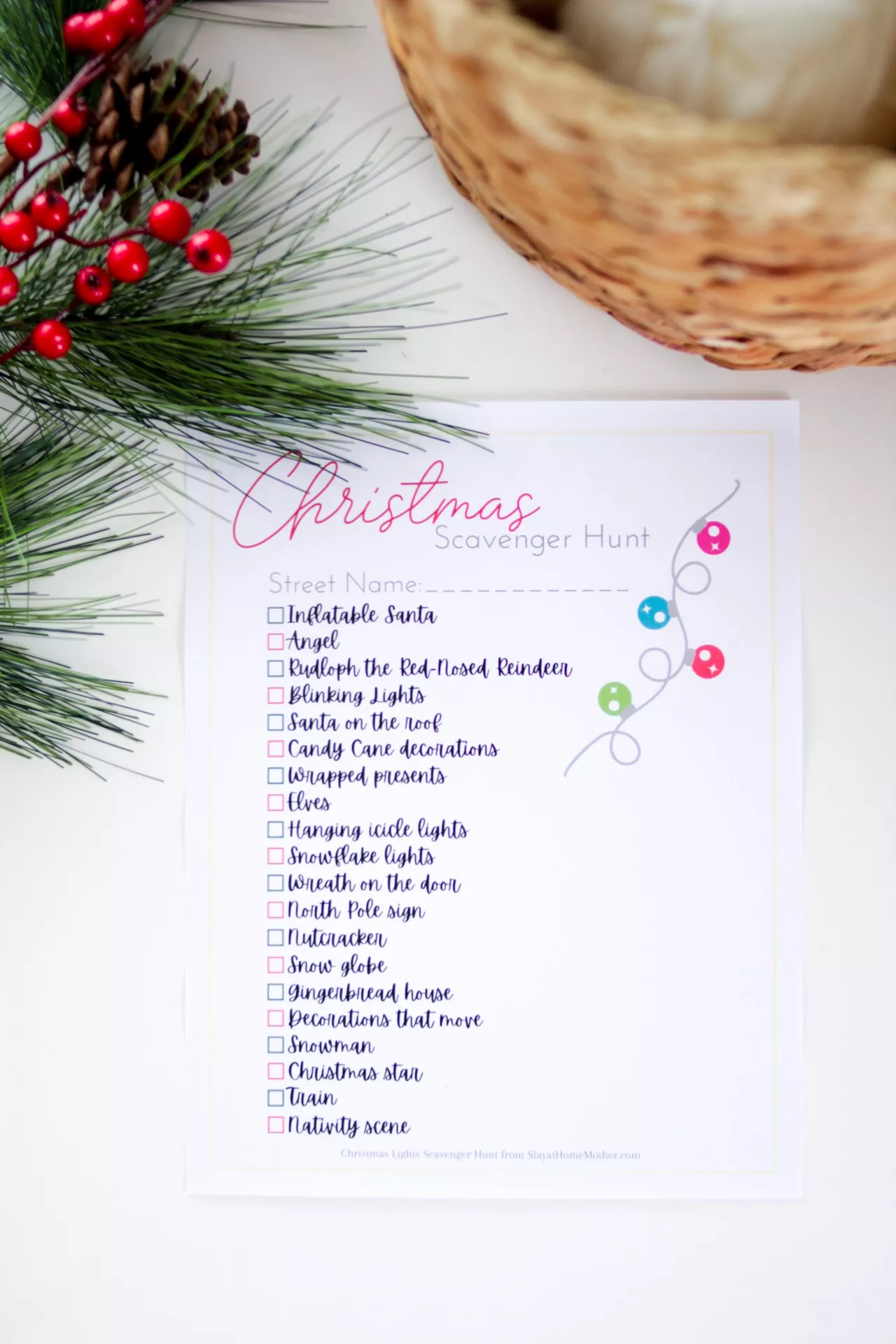 You May Also Like: Free Printable Advent Activity Cards
Check off each box as you see them, and be sure to write down the street name at the top if it's a really good street with tons of Christmas spirit so you'll remember to visit it the following year.
Related: Reindeer Food Recipe And Poem Printable
See if you can check off all the boxes on the scavenger hunt printable for the ultimate Christmas light drive-thru experience!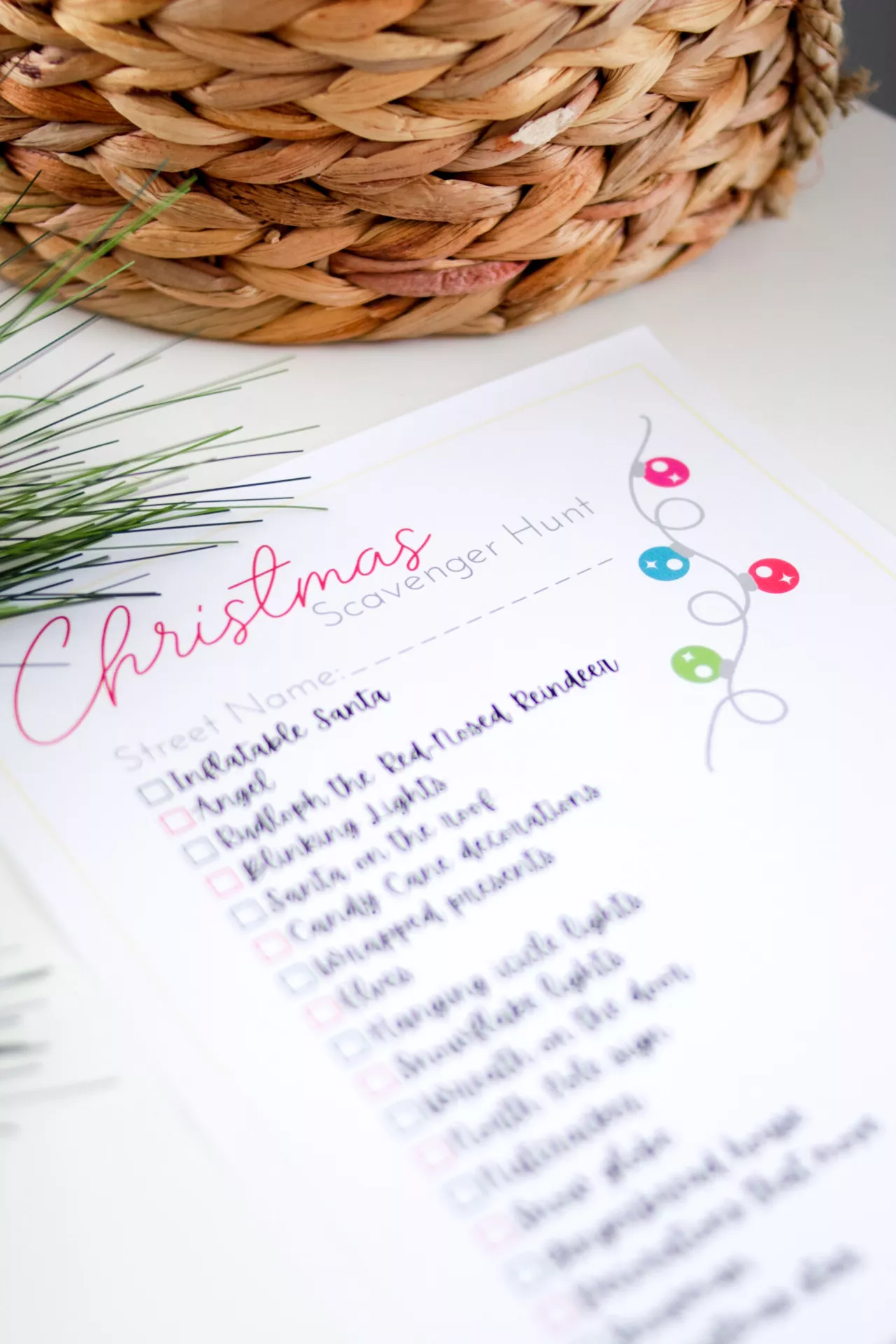 If you love this Christmas light scavenger hunt printable, you'll love my Holiday Planner, with over 40+ pages of holiday planning from Thanksgiving to Christmas, including Thank You card checklists, Black Friday and Cyber Monday checklists, Letters to Santa, and so much more!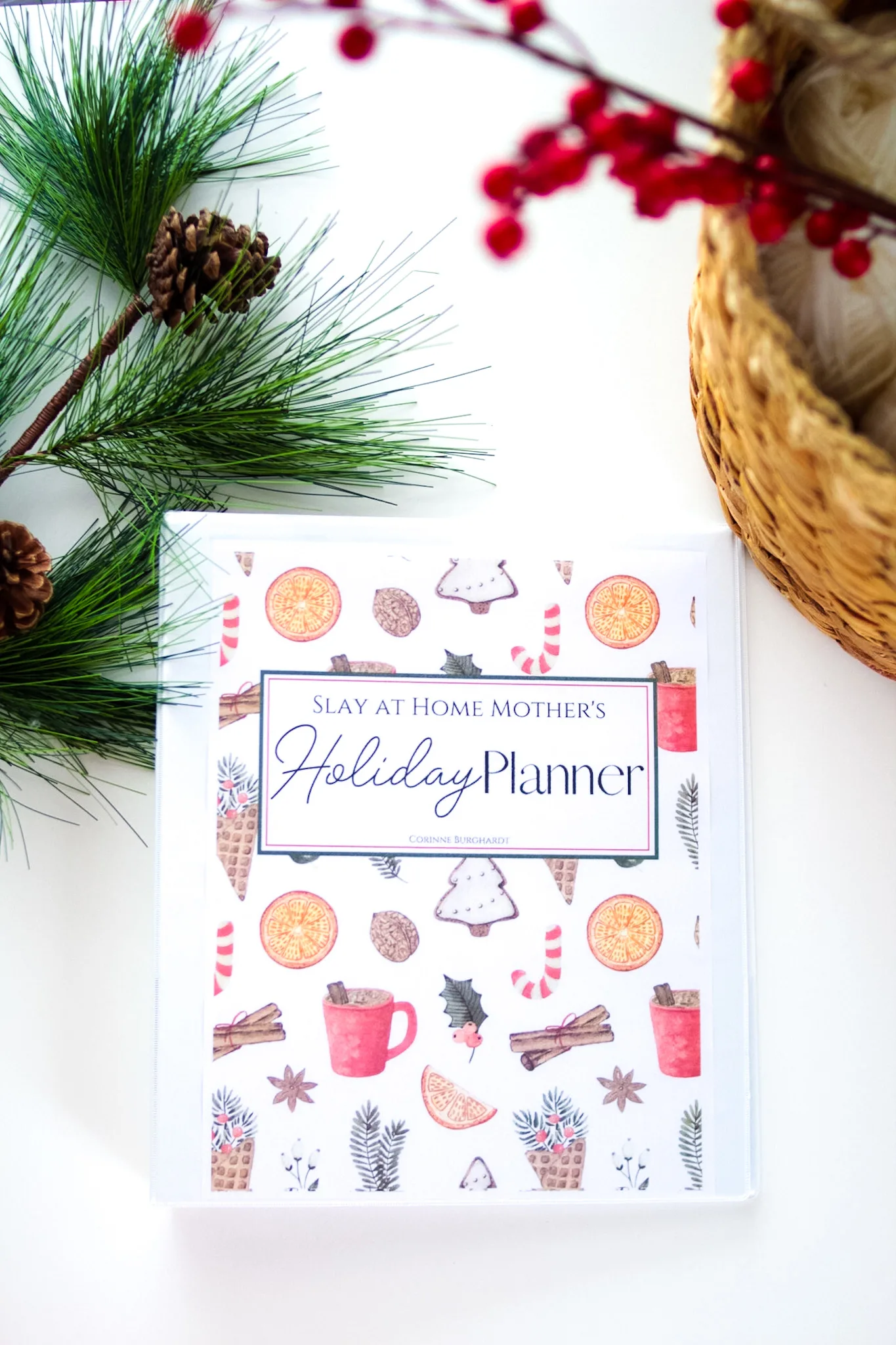 P.S. If you have a laminator, laminate this scavenger hunt sheet and save it for next year! That way, you can use a washable marker or dry-erase marker to mark off the lights as you see them, and wipe the sheet clean later.
Here is the laminator I use and love if you're looking for one.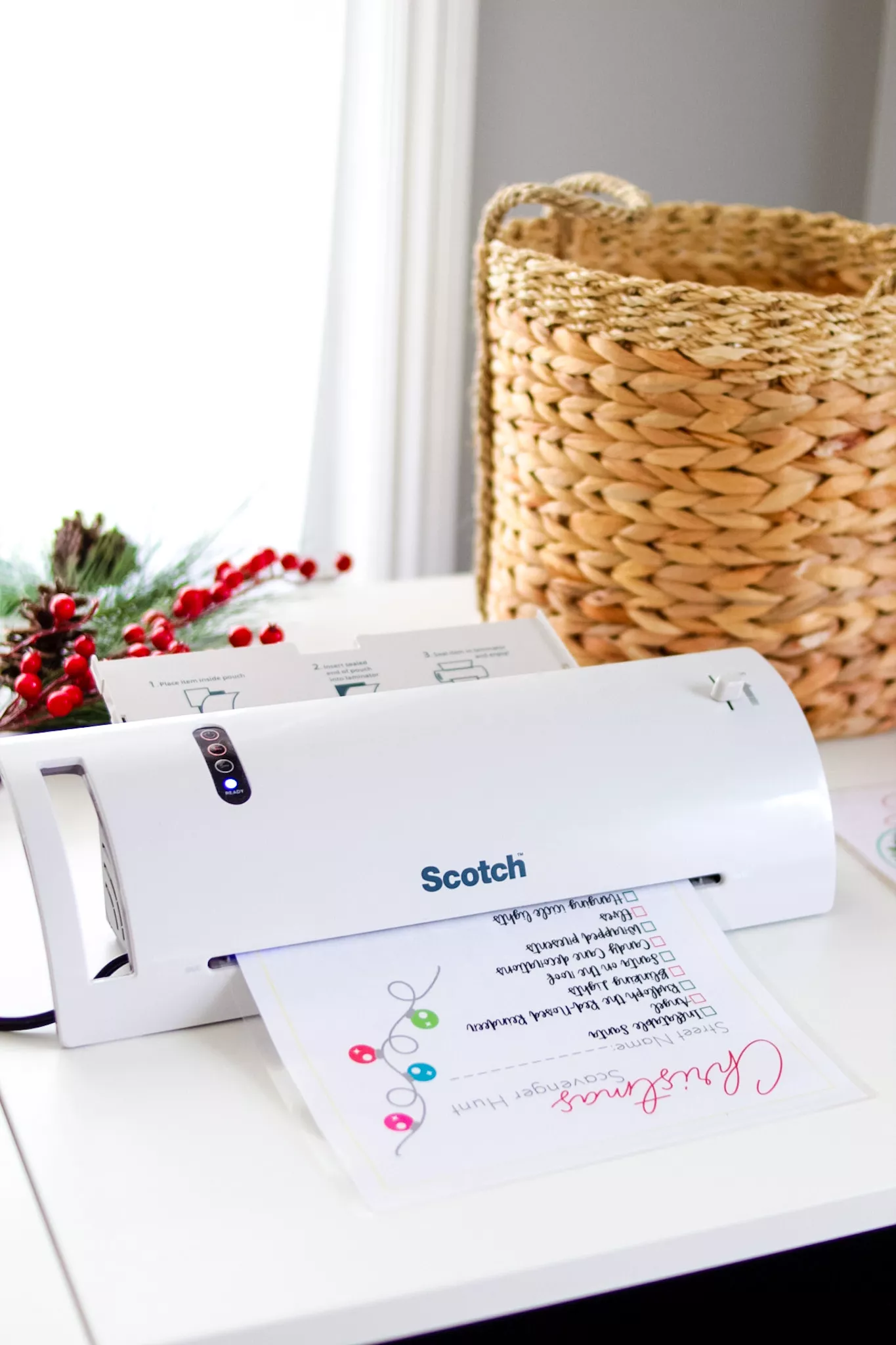 ---
What are some of your favorite holiday traditions to do together as a family? Tell me in the comments below!
If you enjoyed this post, I hope you'll check out these other fun holiday posts and printables…
*Post originally published December 2020, last updated October 2021.