This post is sponsored by Erin Condren and contains affiliate links, however all opinions are my own.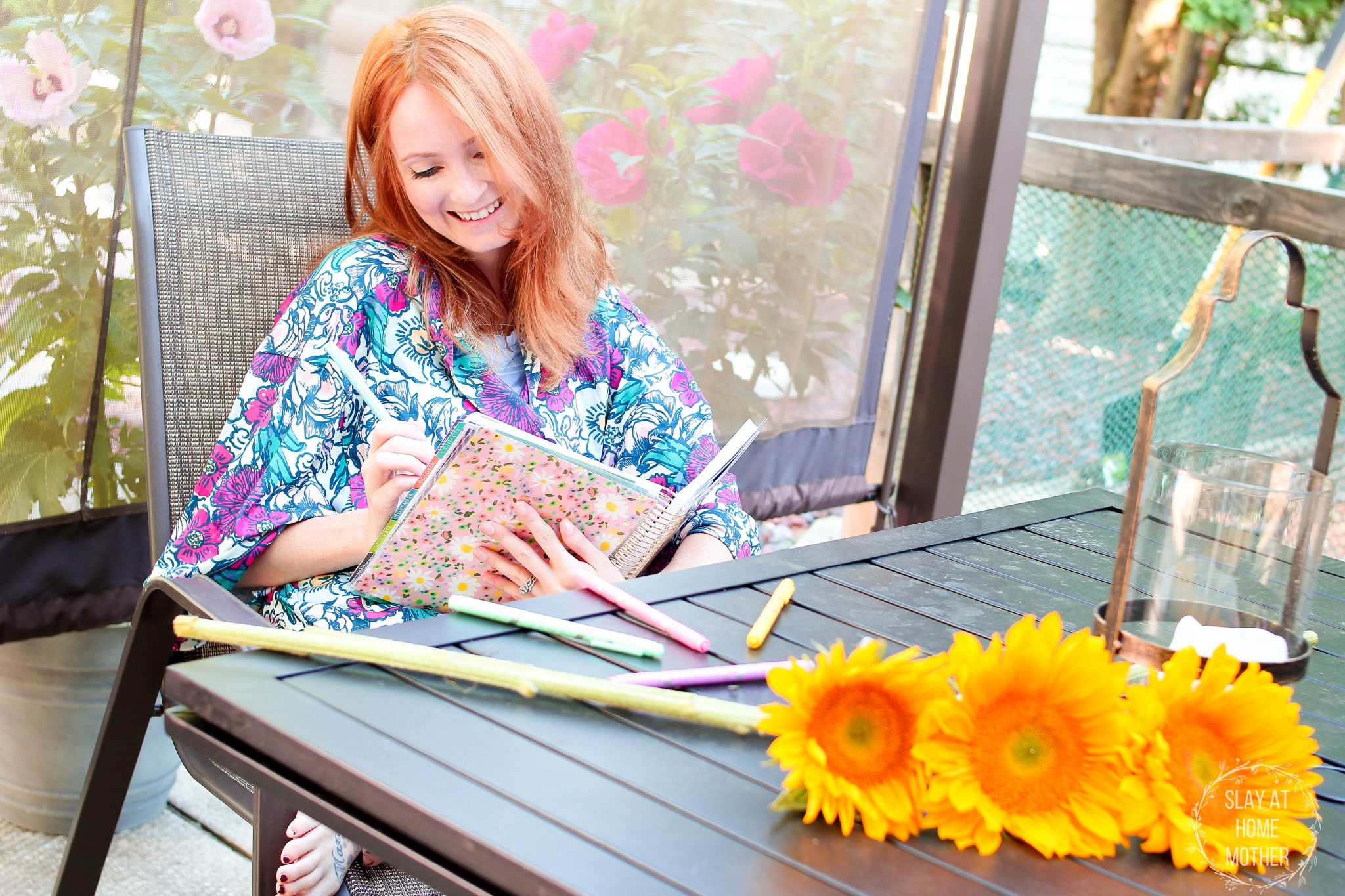 Robe | LifePlanner | Markers
My life is kind of crazy. With the kids' appointments, PTO meetings, running my blog, and my husband's work schedule – things can get really hectic. And that's totally fine, because I'm a mom and there's a lot of chaos that comes with motherhood. But I also have a problem remembering things, and when you try to pack too many marbles into a jar, some of them spill out!
For the upcoming school year, I figured it was time to get my life on track and organized. I recently decided to partner with the wonderful Erin Condren for her Oh Joy! LifePlanner.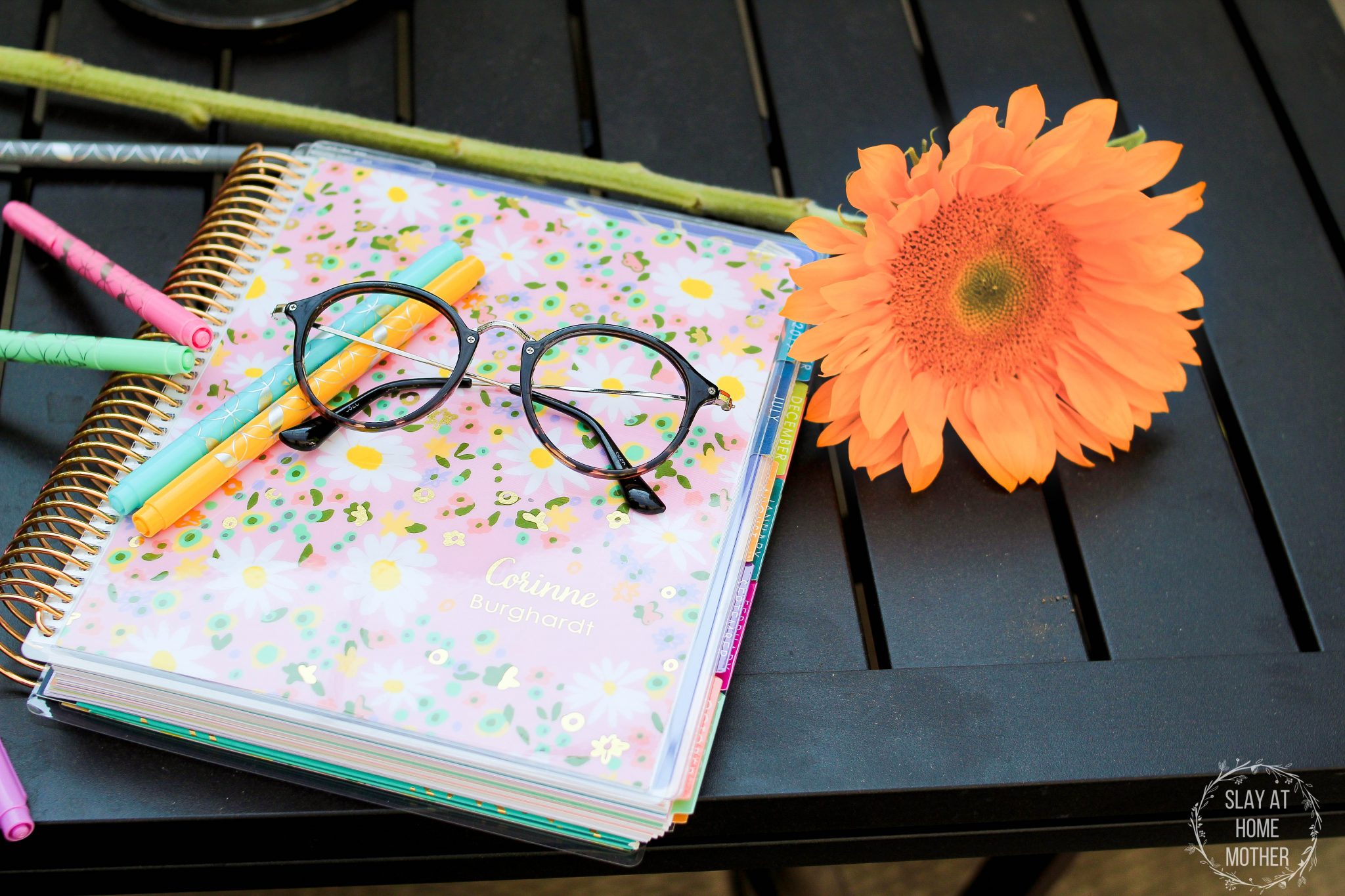 When I saw this Floral Festival LifePlanner that Oh Joy! designed for Erin Condren, I fell in love! The soft pink and floral print just screams 'Corinne'! I chose the color of the coiling to match the accents on my diaper bag, as well as the hints of gold flowers on the front cover.
The LifePlanner comes with:
-Vellum overlay sheet
-One designer cover page
-Opening quote spread
-2018/2019 "mini month" spread
-Goal setting spread
-Weekly spreads for each week of the month
-Notes section (lines, dots, coloring book pages)
-Contacts sheet
-2020 "mini month" spread overview
-4 sheets of coiled-in stickers with metallic accents
-Two-Page 2019 mini month overview
-Ending quote page
-"keep it together" folder
-"plan for it" pouch with goodies
Erin Condren has some great planner add-ins that I adore, one being a snap-in Grocery List, and a Bill Tracker snap-in to help me keep track of what has been paid each month.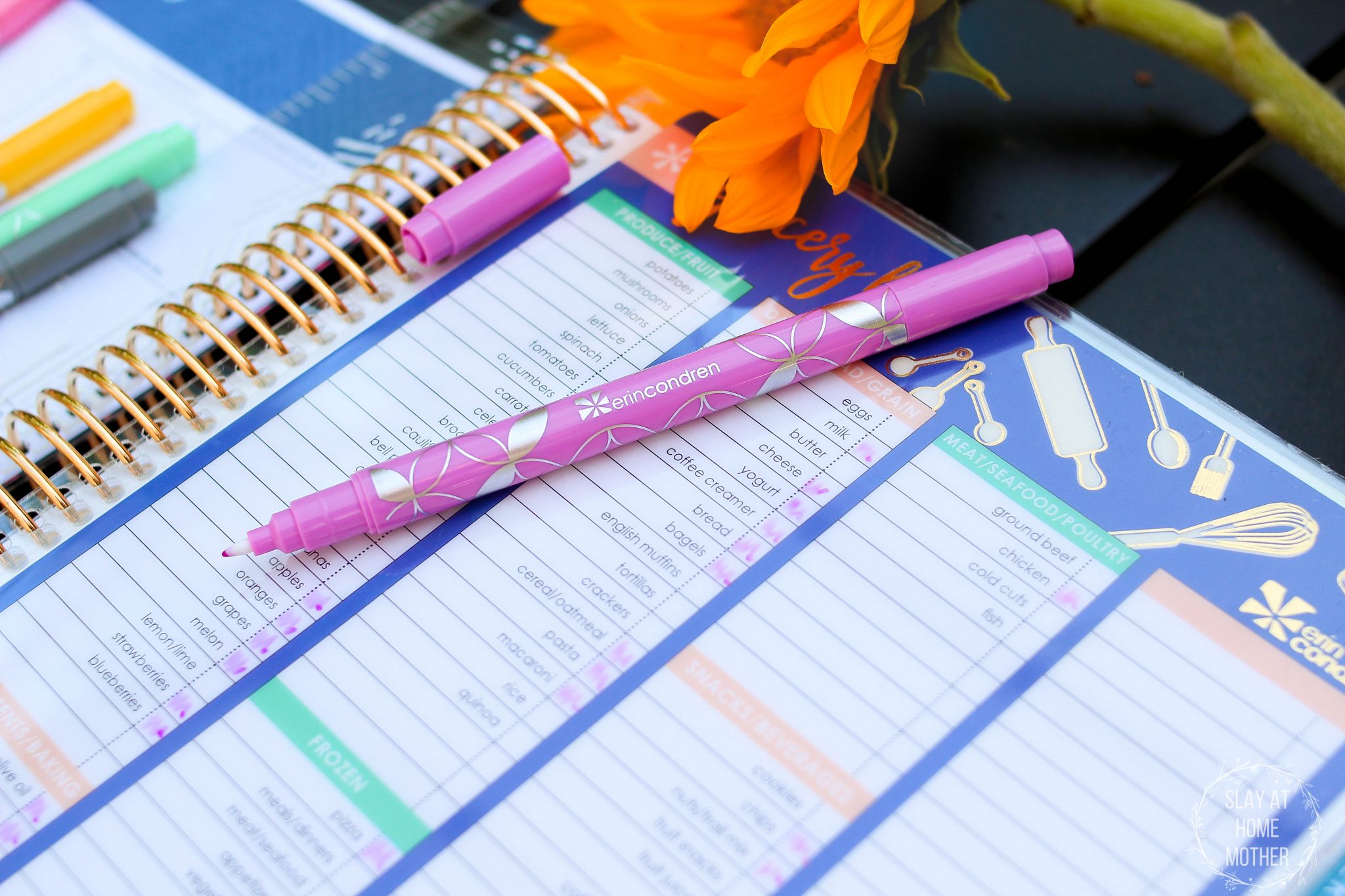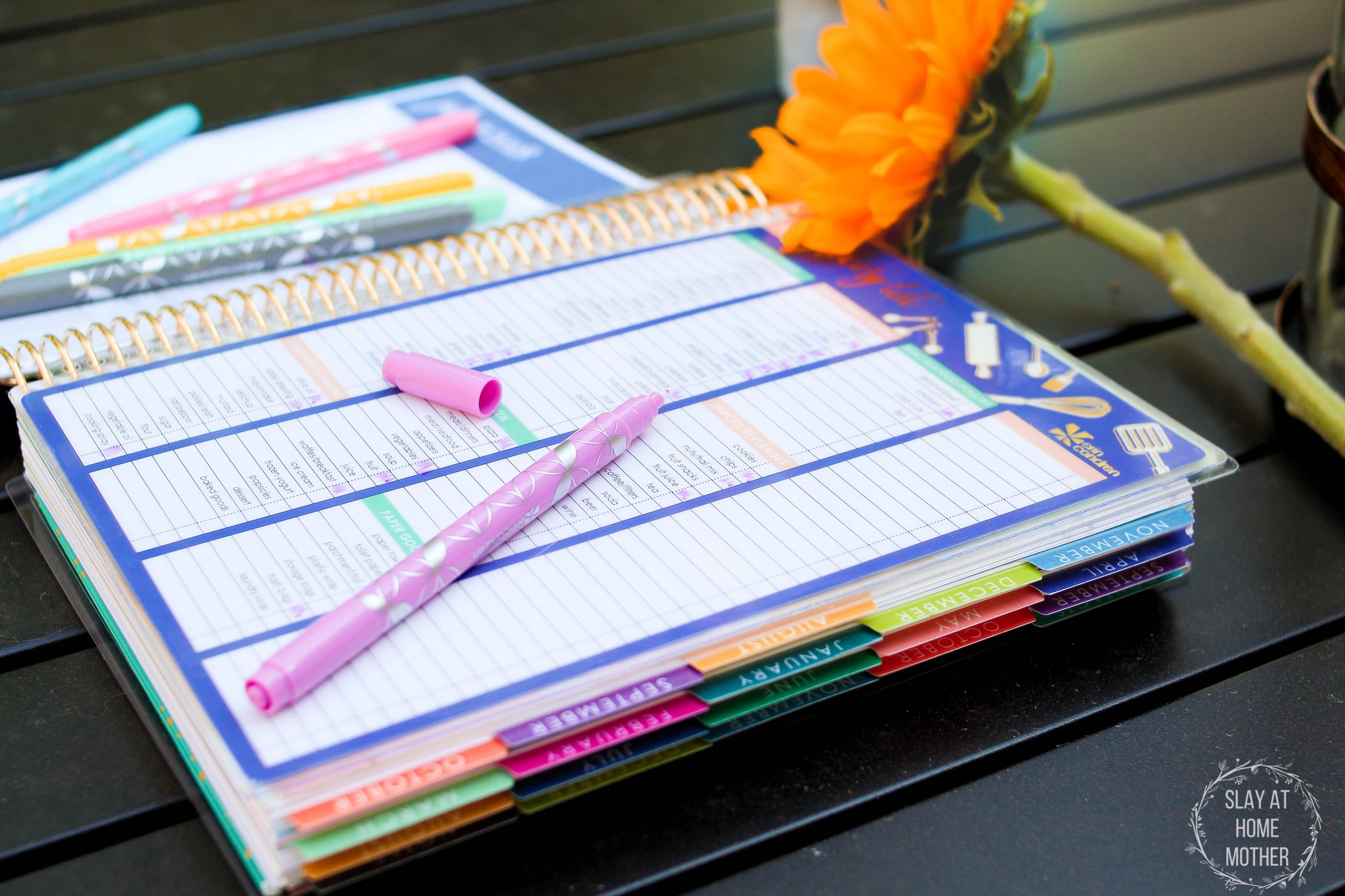 Grocery List | Monthly Bill Tracker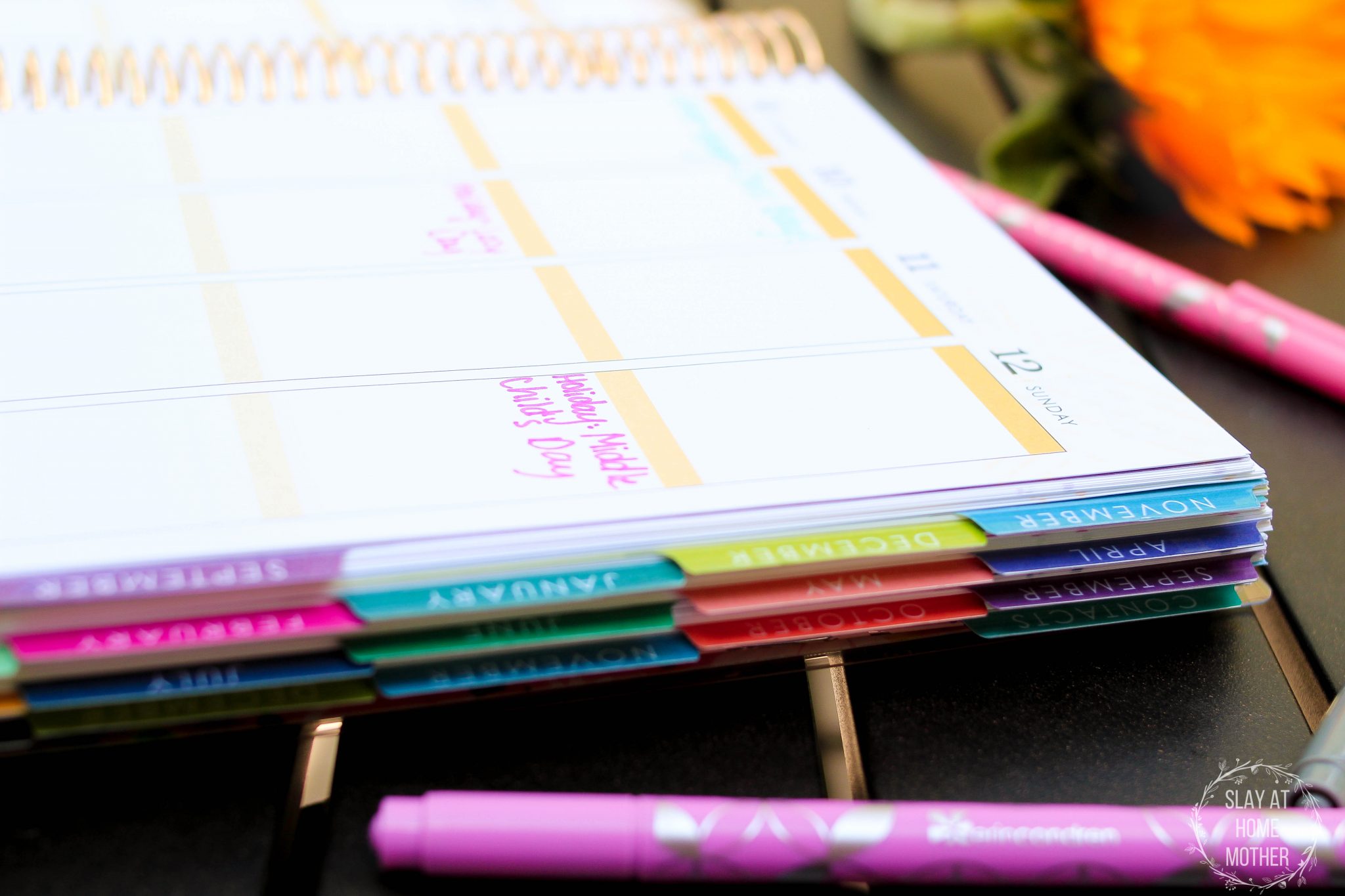 For my calendar, I chose the July 2018 – June 2019 option. My heart fluttered when I saw all of the beautifully colored month tabs on the side.
The included stickers are so darn cute – so if you are a sticker fanatic like me, Erin Condren has you covered ;).
StylizedSticky Notes | Pregnancy Sticker Pack
With our third pregnancy upon us any month now (all in God's timing, of course), I snagged some beautiful Pregnancy Stickers for my planner. Whenever I have an appointment or ultrasound, I can now decorate my planner with these adorable stickers! Did I mention that I'm a sucker for stickers. Okay, I'll stop.
Want to know a secret?
My kindergarten teacher was left-handed. I tried to hold my pencil the same way she did, and it stuck with me! So I write like a left-handed person, but with my right hand. It's a great conversation starter when I first meet someone and have to sign something or fill paperwork out. I used to be really self-conscious about it, and I know that it probably looks odd in photos, but that's just one of the many things that makes me unique in the world.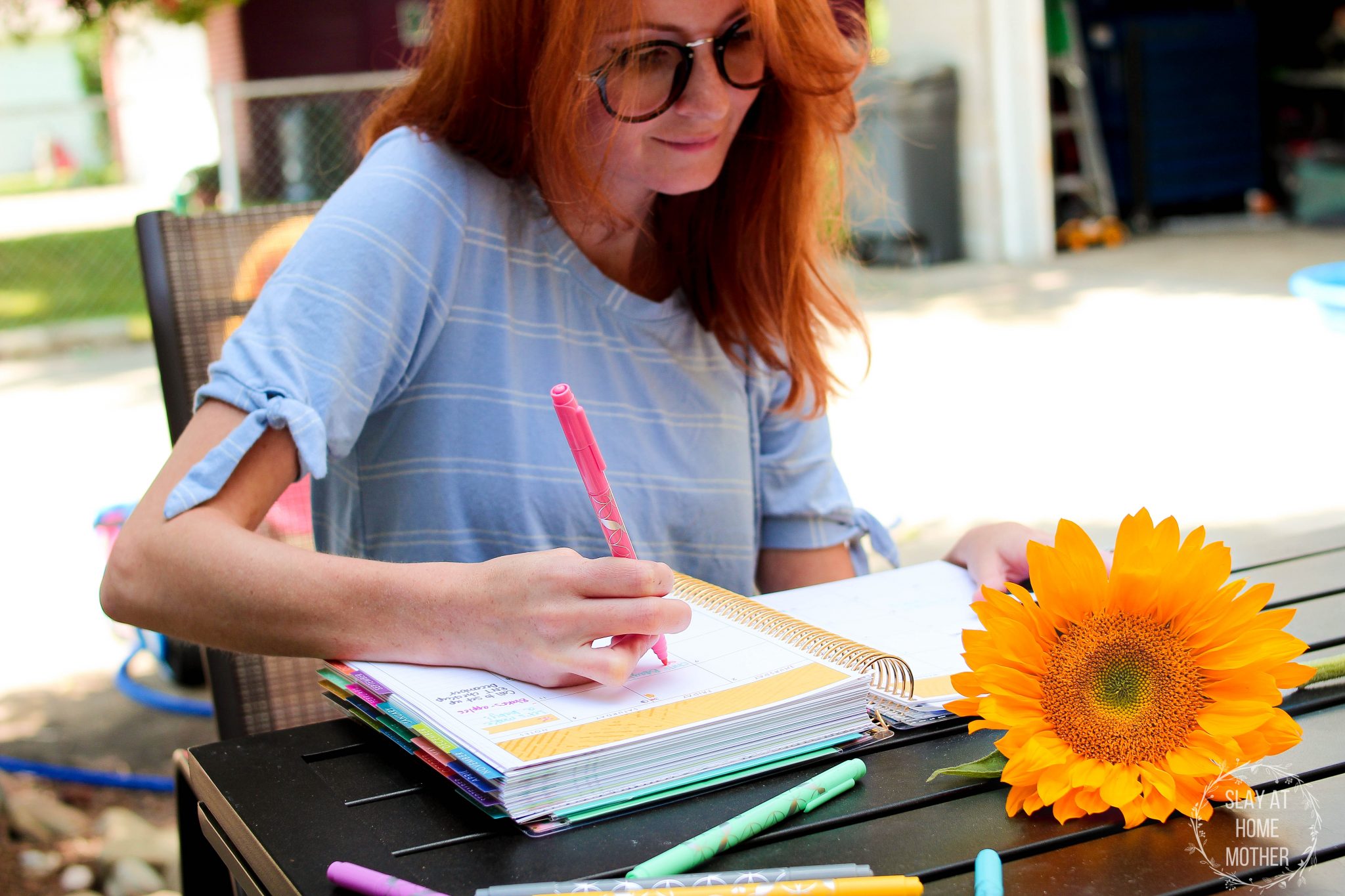 I love my new LifePlanner. My work gets done faster, and I'm not forgetting things or events that I've doodled in random places throughout the house!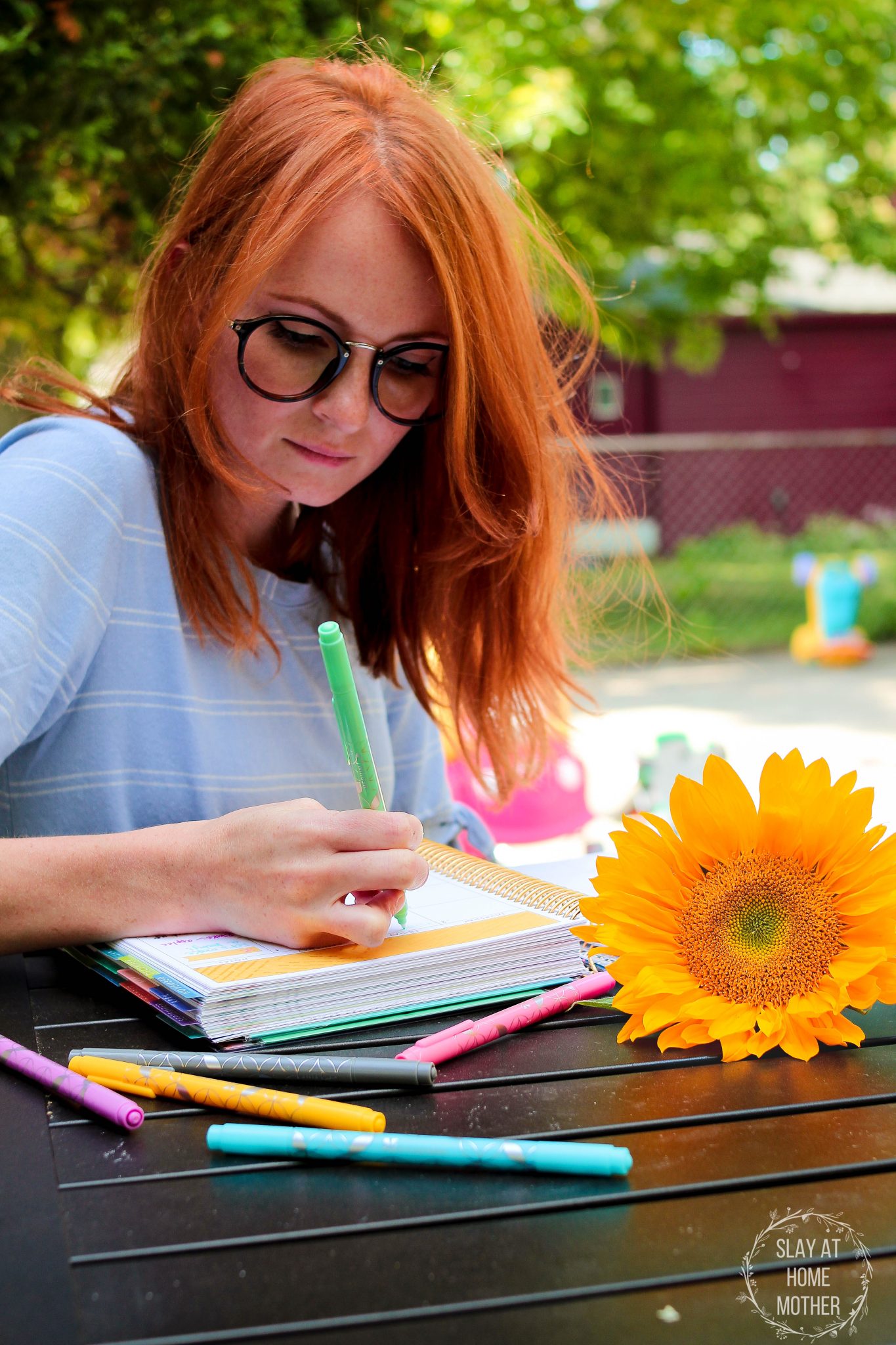 ______________________________________________
Do you use an Erin Condren LifePlanner? I'd love to hear your experience! Tell me in the comments below.

Widget not in any sidebars