The November Simply Earth essential oils subscription box review, plus a coupon code to get your NEXT box free…
---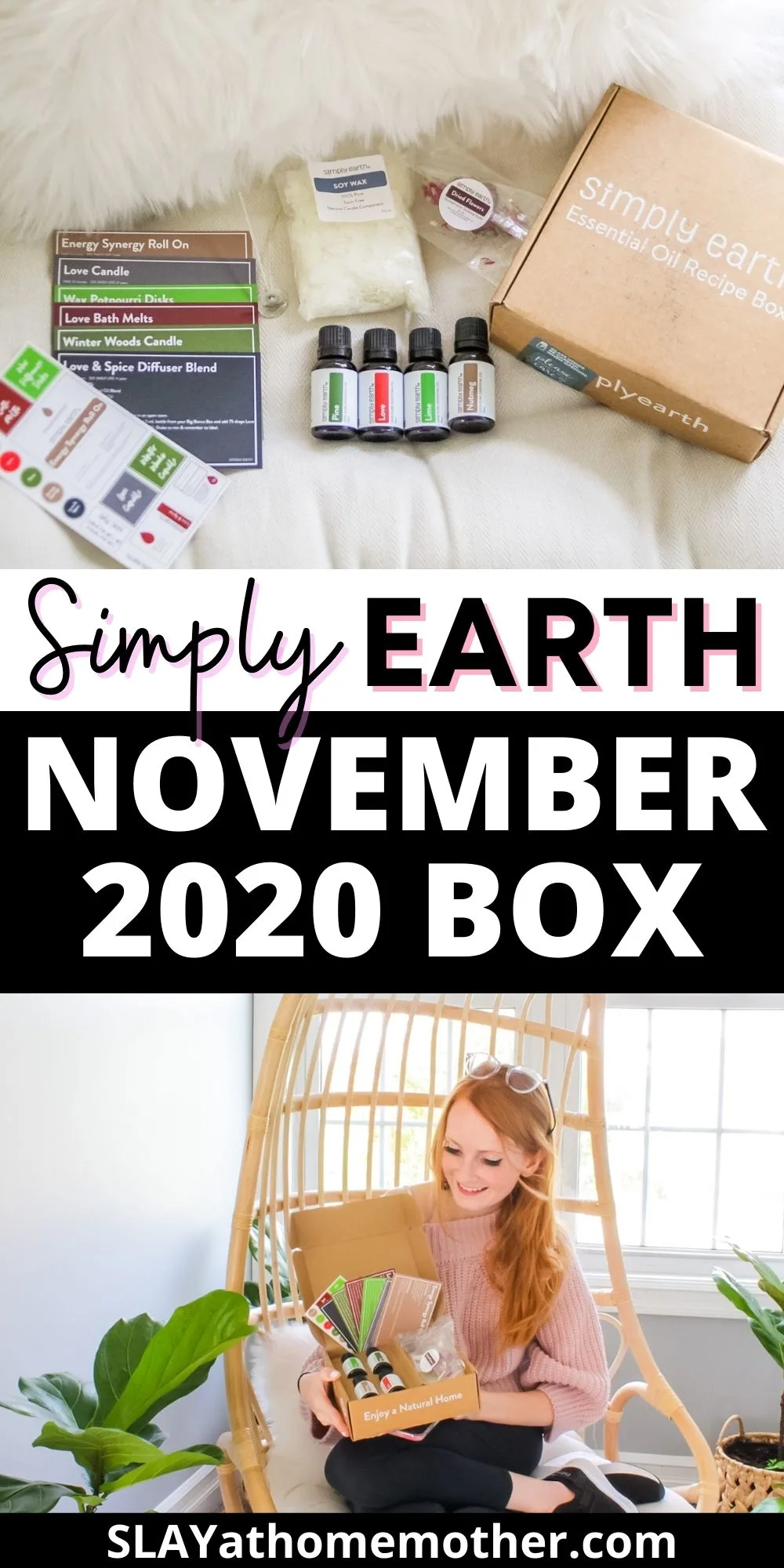 Hi friends!
For today's post, I'm sharing the latest essential oil recipe box from Simply Earth!
I've shared a few other Simply Earth recipe box reviews and features in the past few months, you can read those here:
They are easily my favorite brand of essential oils, and I especially appreciate that they are NOT an MLM.
They also donate 13% of their profits to fight against human trafficking – WHICH IS AMAZING!!!
Okay, sorry.
I get a little excited when I find an awesome and ethical company like Simply Earth.
Since I've raved about them so much on my blog, I'll save that on this post because I swear every time I post about them it turns into a giant love letter (a well-deserved one).
You can always read my other reviews I linked above, though!
Here's an honest review of the Simply Earth November subscription box…
*This post contains affiliate links, however, all opinions are my own, as always.
Simply Earth November 2020 Box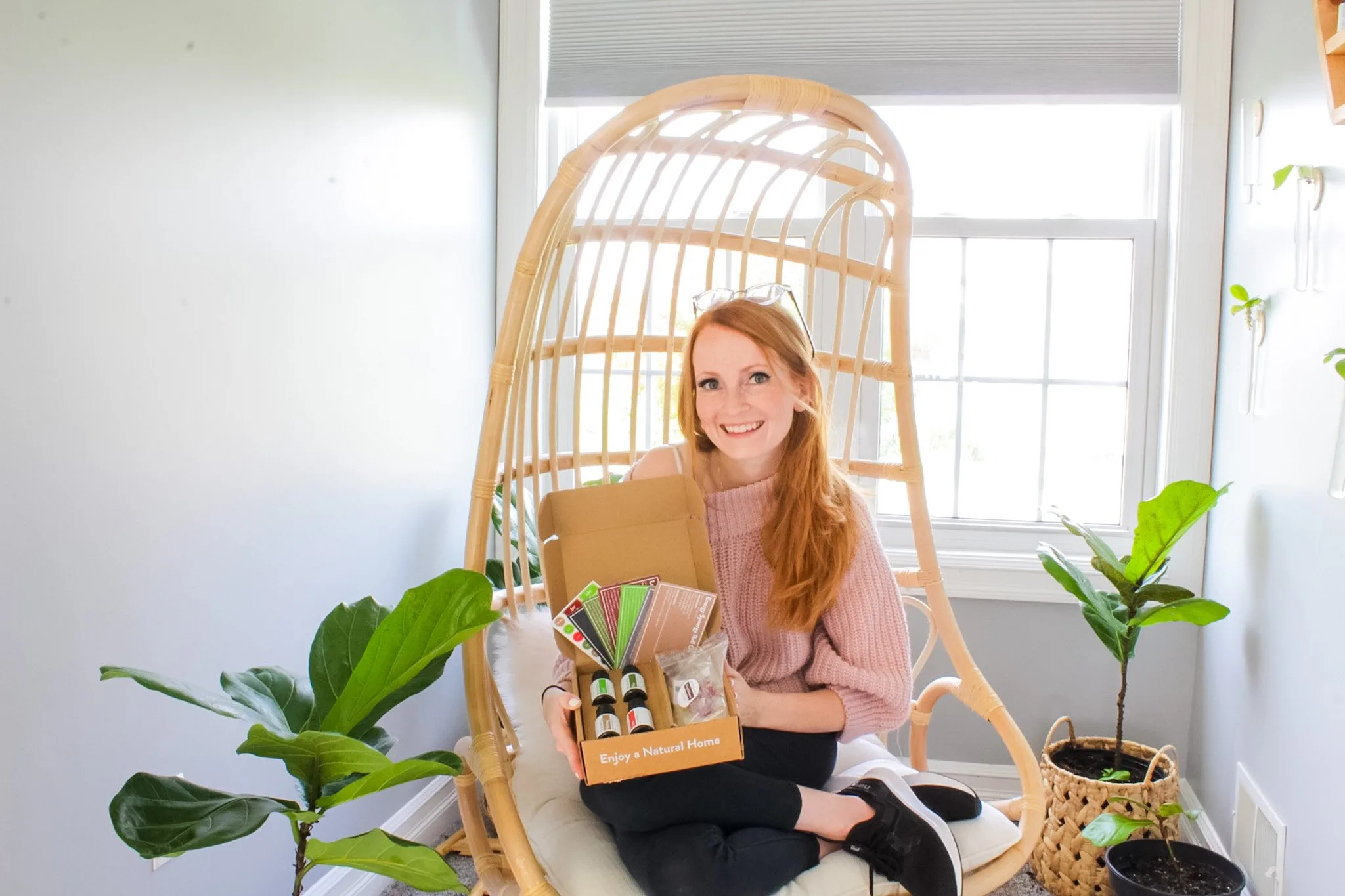 Here's what comes in the November 2020 box: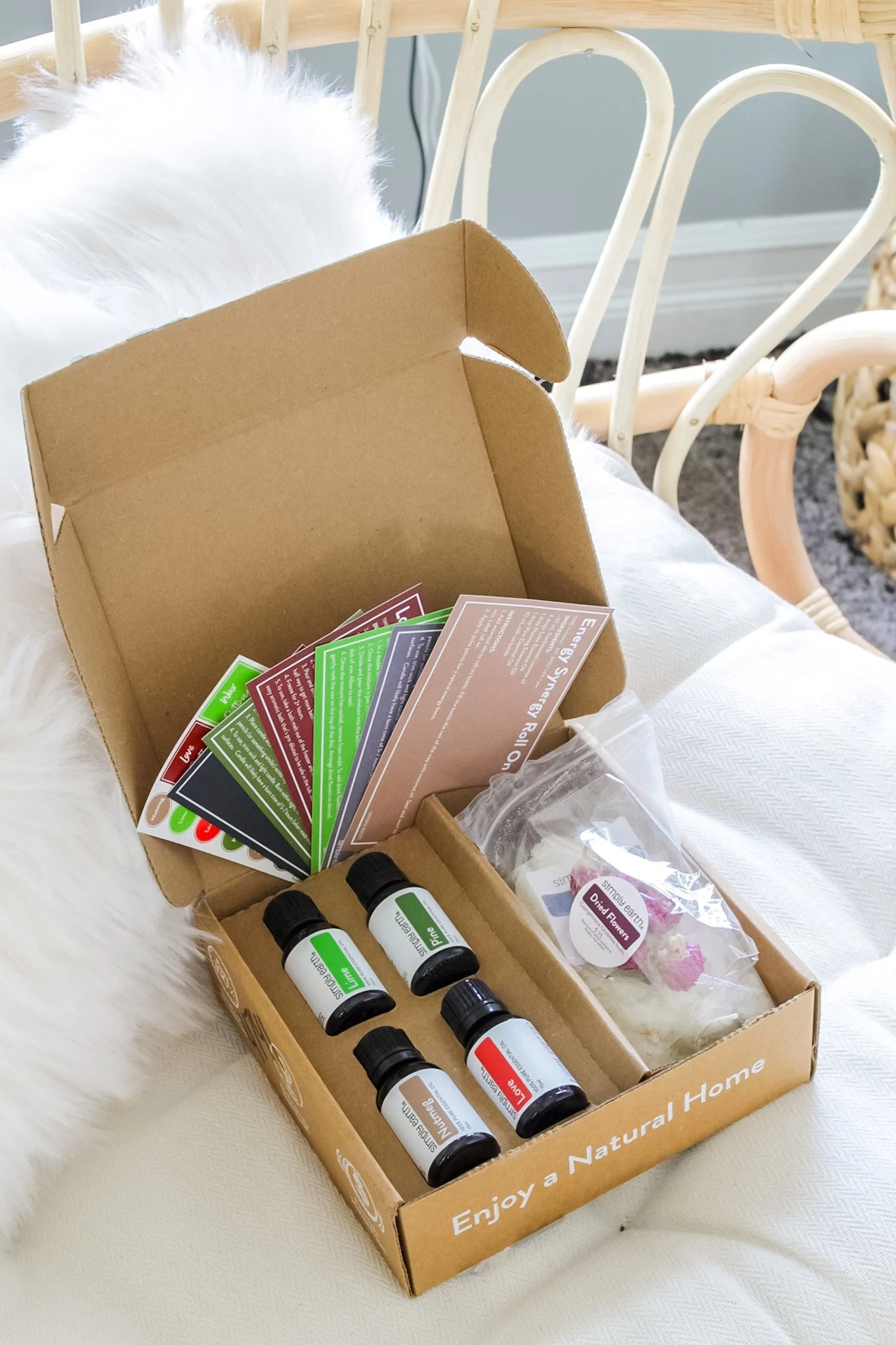 And here are the 6 DIY recipes you can make with the November box:
energy synergy roll-on
love candle
wax potpourri disks
love bath melts
winter woods candle (I'll be making this recipe in this post!)
love & spice diffuser blend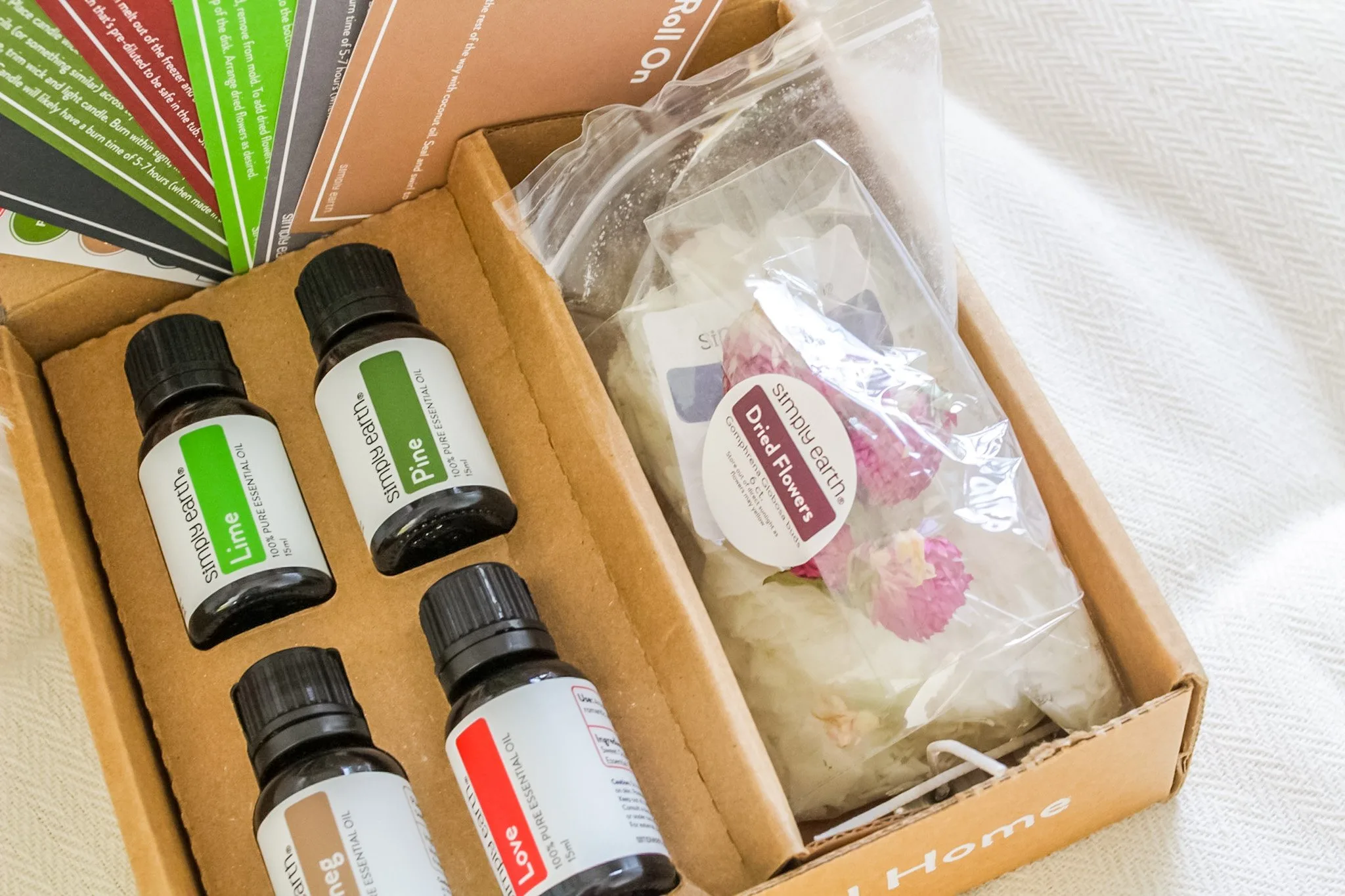 Simply Earth always includes sticker labels so you can label your essential oil creations!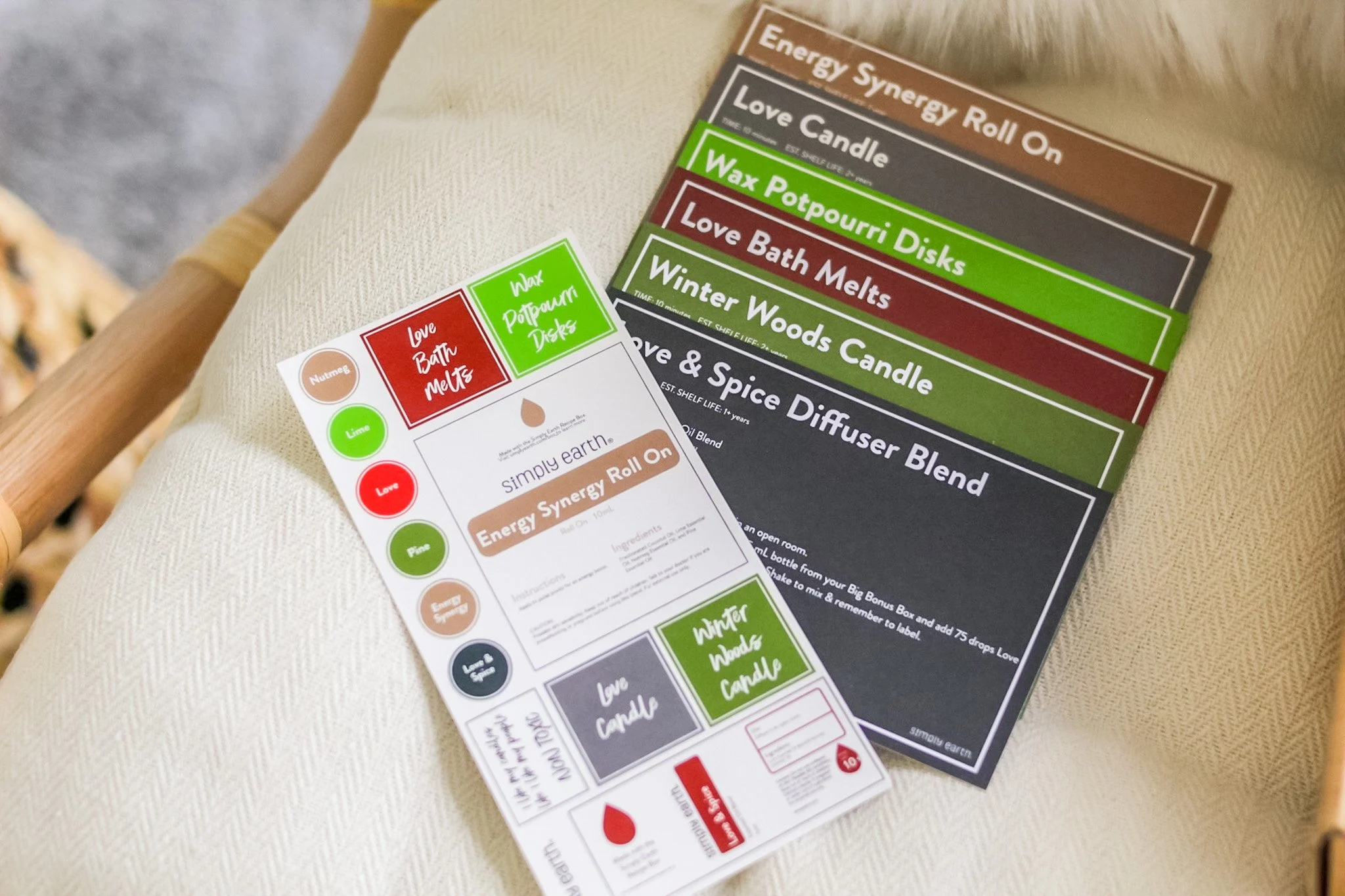 I love all of the scents in the November box.
The Lime and Nutmeg essential oils are especially strong!
But the Love blend is something special.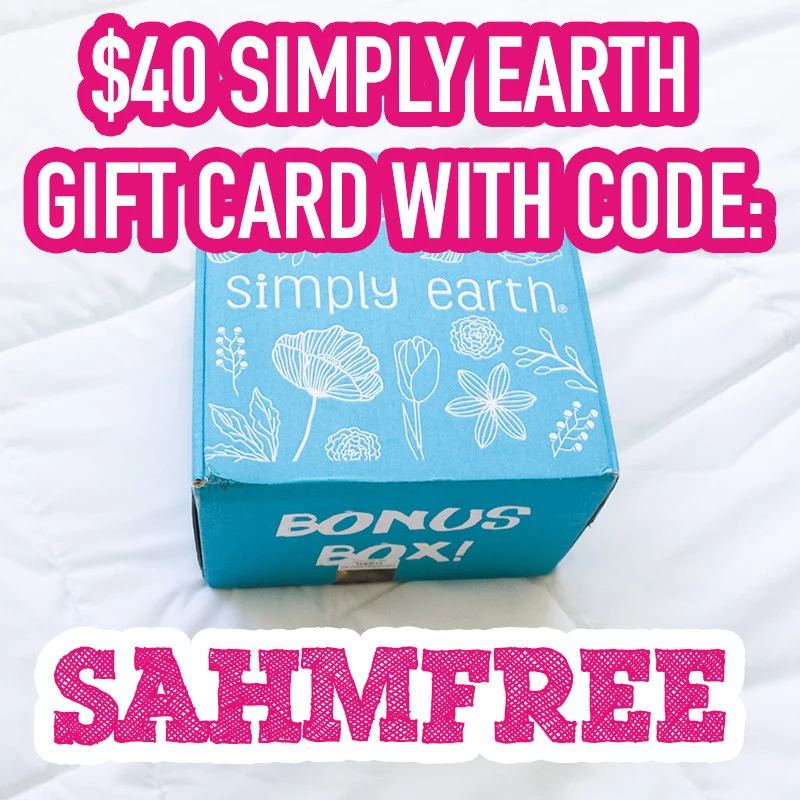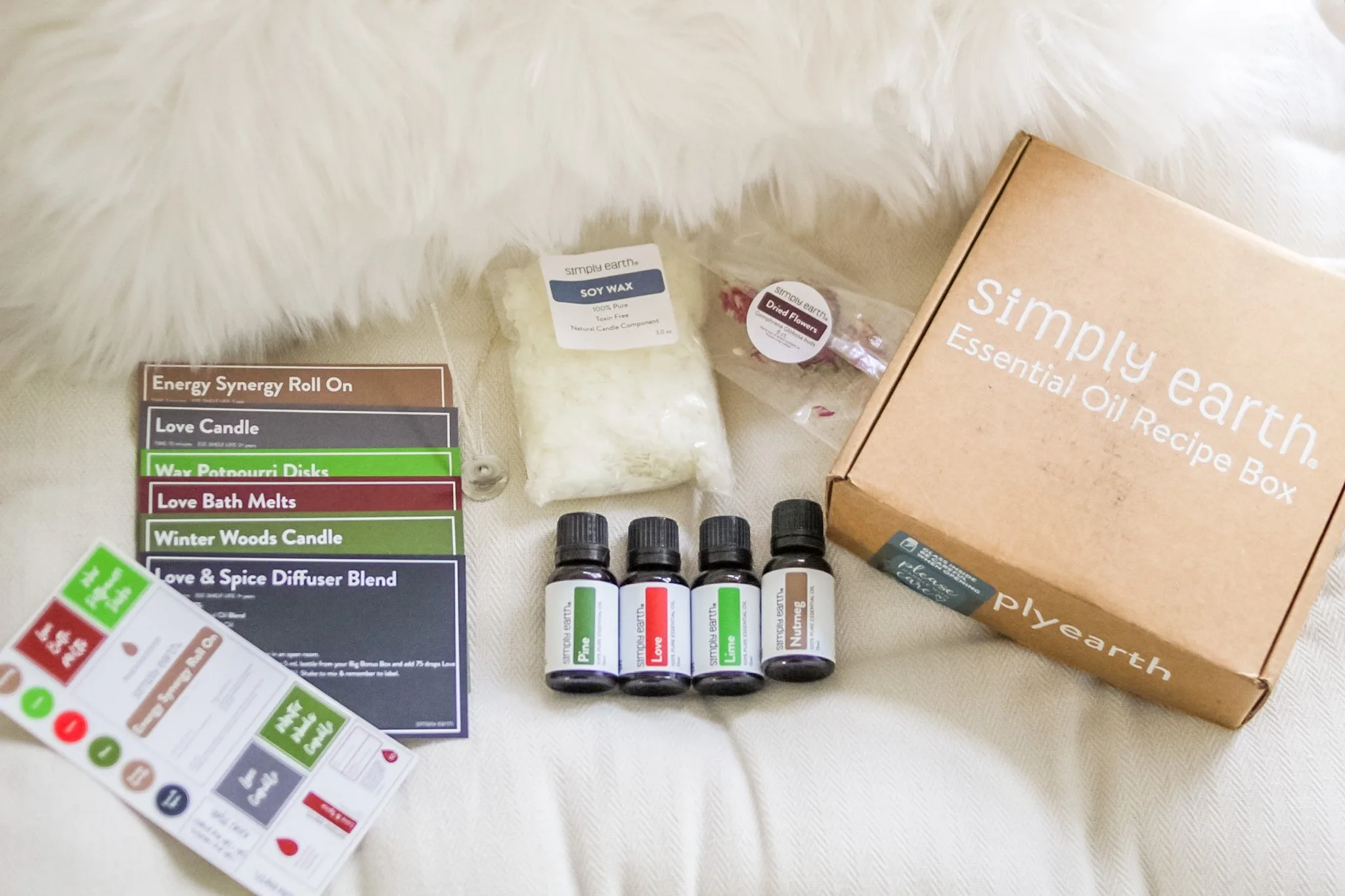 It's getting really chilly here in Michigan now that November is creeping up on us, and I don't know about you, but chilly weather makes me buy candles!
The November Simple Earth box has two different candle recipes in it and calls for beeswax and soy wax.
The soy wax is included, however, the beeswax is not.
If you grab the Essential Oil Hero starter kit, it comes with beeswax and plenty of roll-on bottles, just FYI. 😉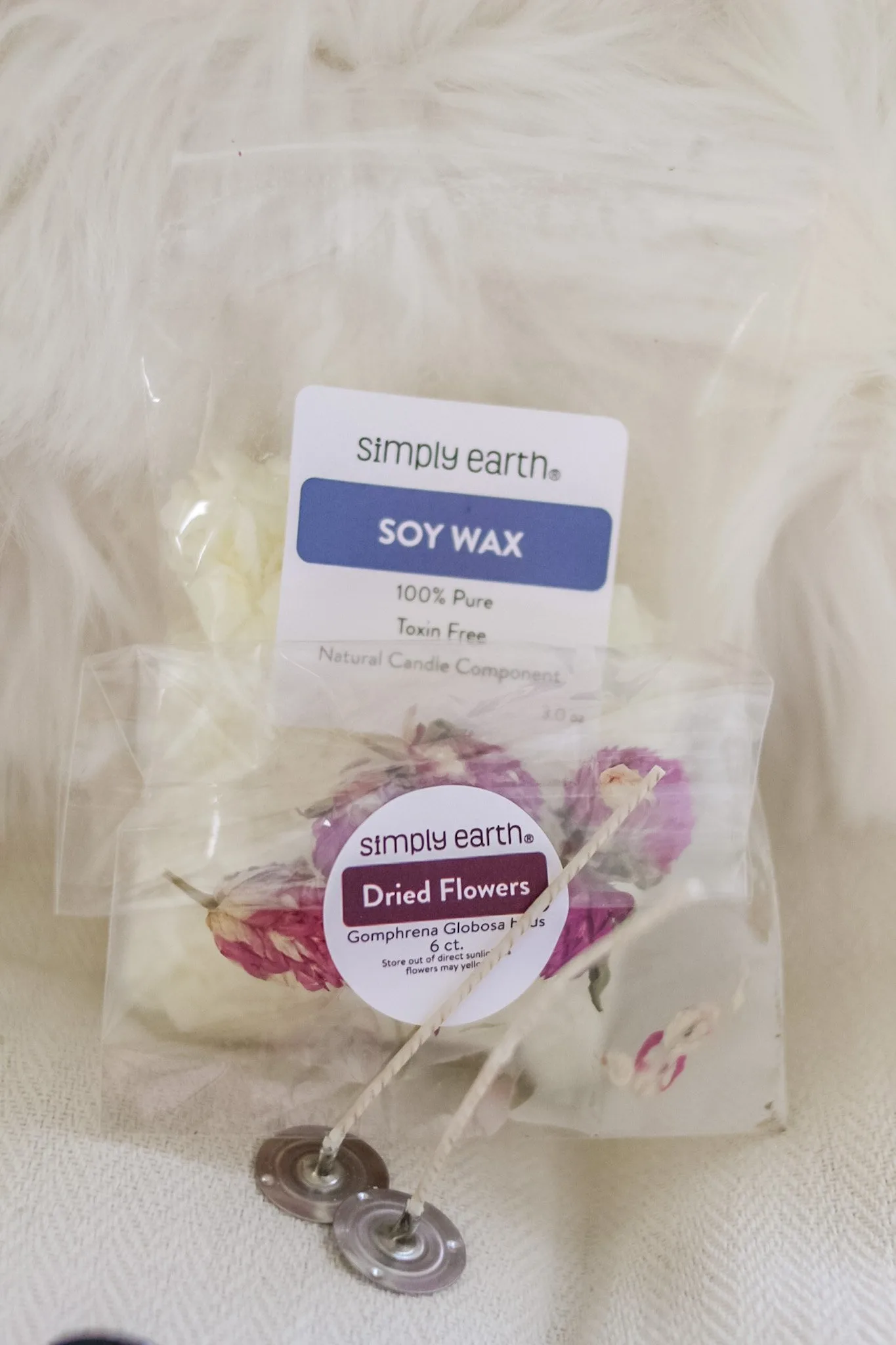 Let's Make A Recipe From The Box Together!
For my first November Simple Earth recipe from this month's box, I chose to make the winter woods candle, with pine, nutmeg, and lime essential oils.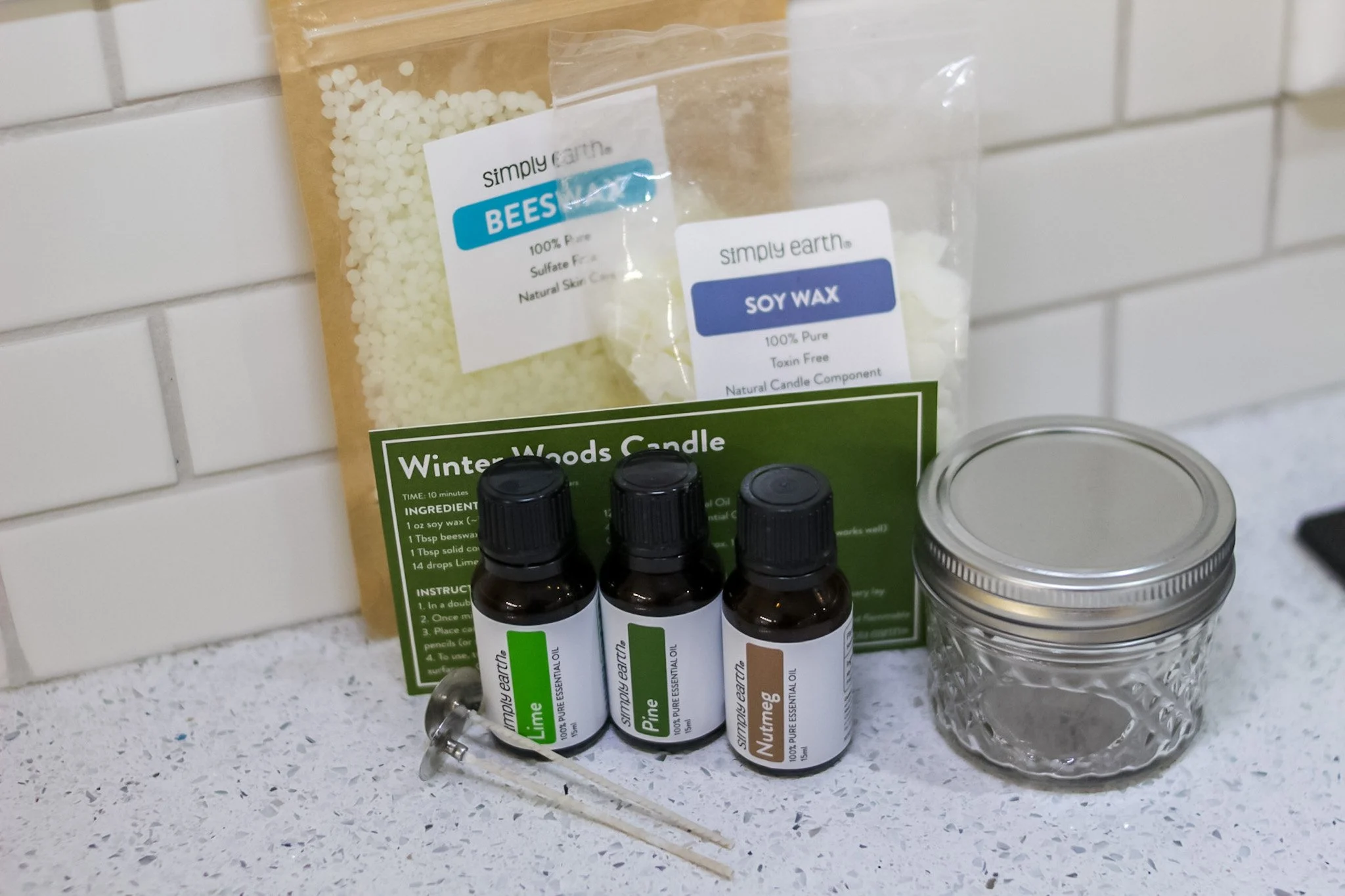 Following the recipe card from the box, I melted the appropriate amount of beeswax, soy wax, and coconut oil in a homemade double boiler.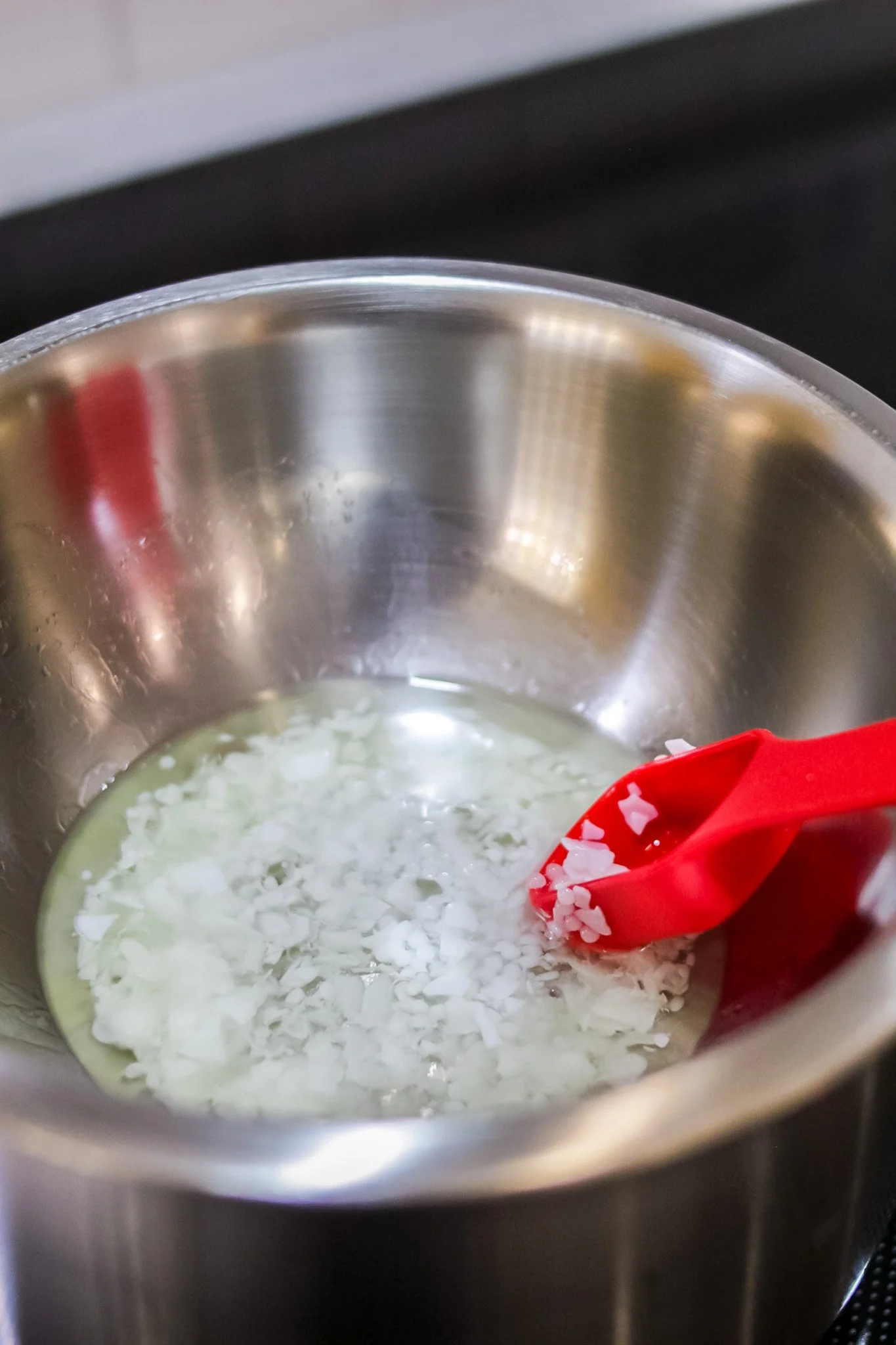 If you are like me and don't have a double boiler, simply take a medium pot and fill it with about 2 inches of water.
Place a metal bowl over the top of the pot – the bowl should be too large to sink down into the pot.
The steam from the boiling water will get trapped between the water and the bottom of the bowl and effectively heat the contents of the bowl!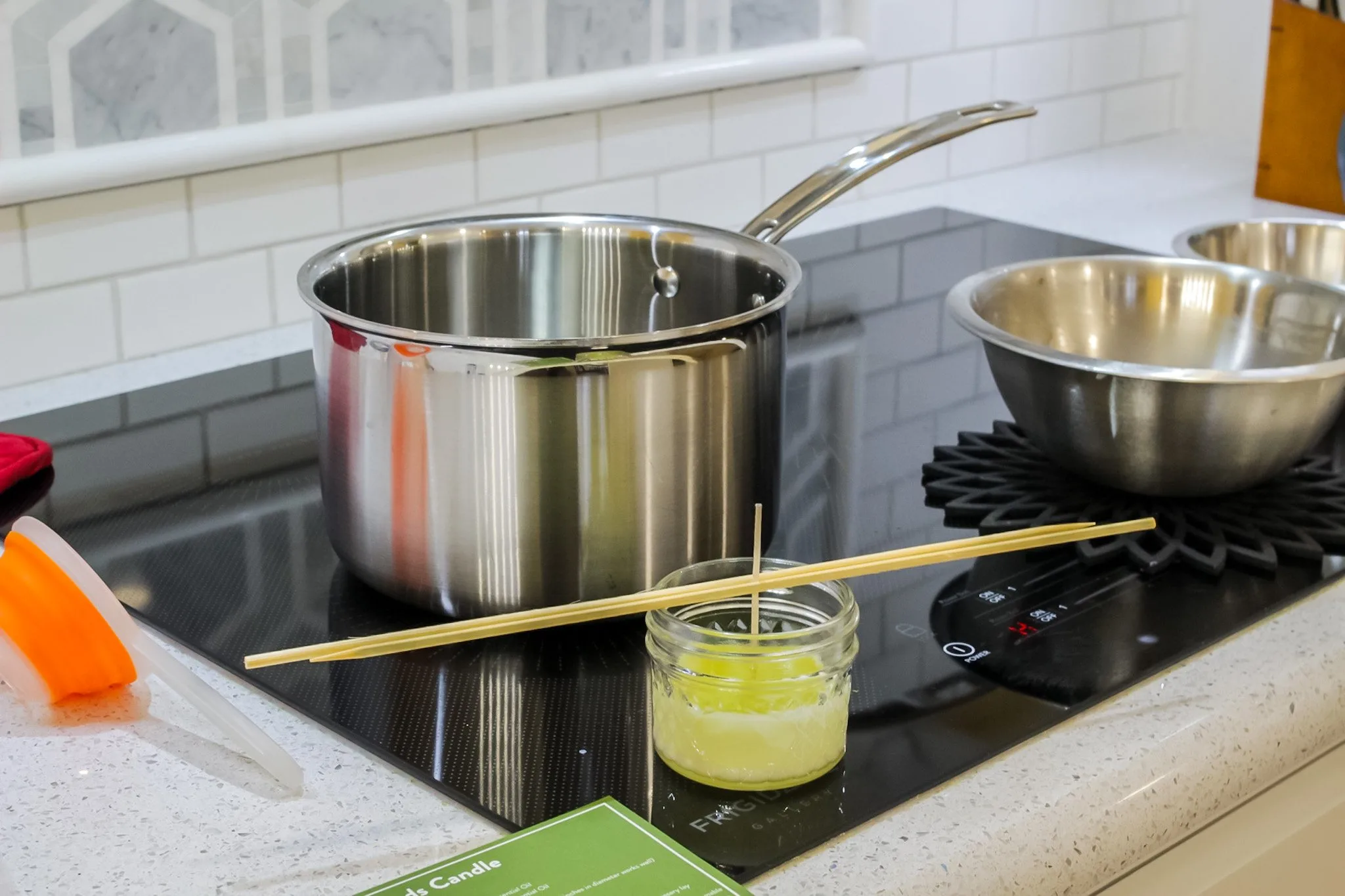 Once my wax and oil was melted, I mixed in the essential oils (lime, pine, and nutmeg).
After placing the cotton candle wick in the center of the jar, I gently poured the candle mix into the jar.
I used two kabob sticks to hold the wick upright, but you can also use whatever you have on hand (like pencils!).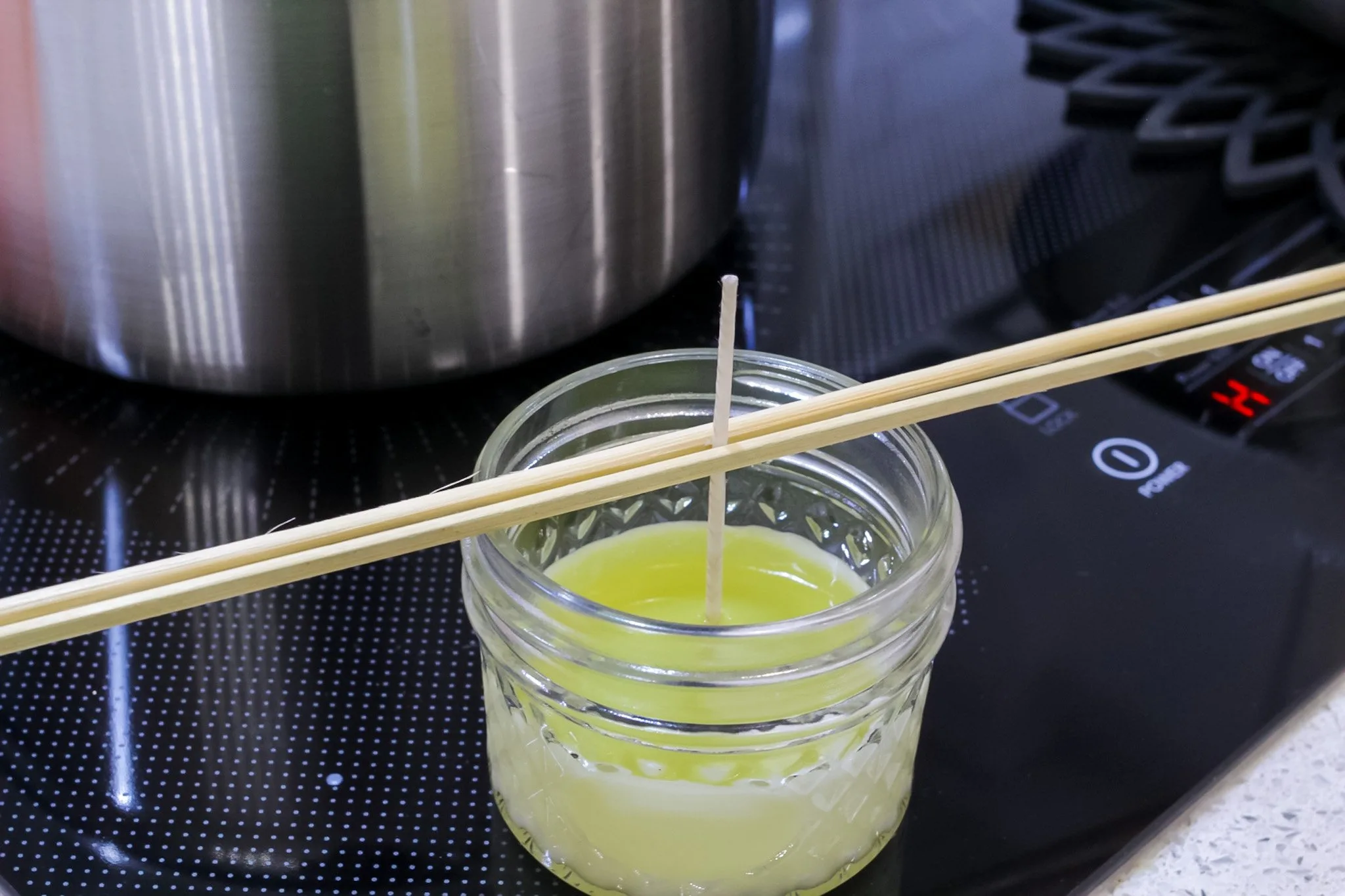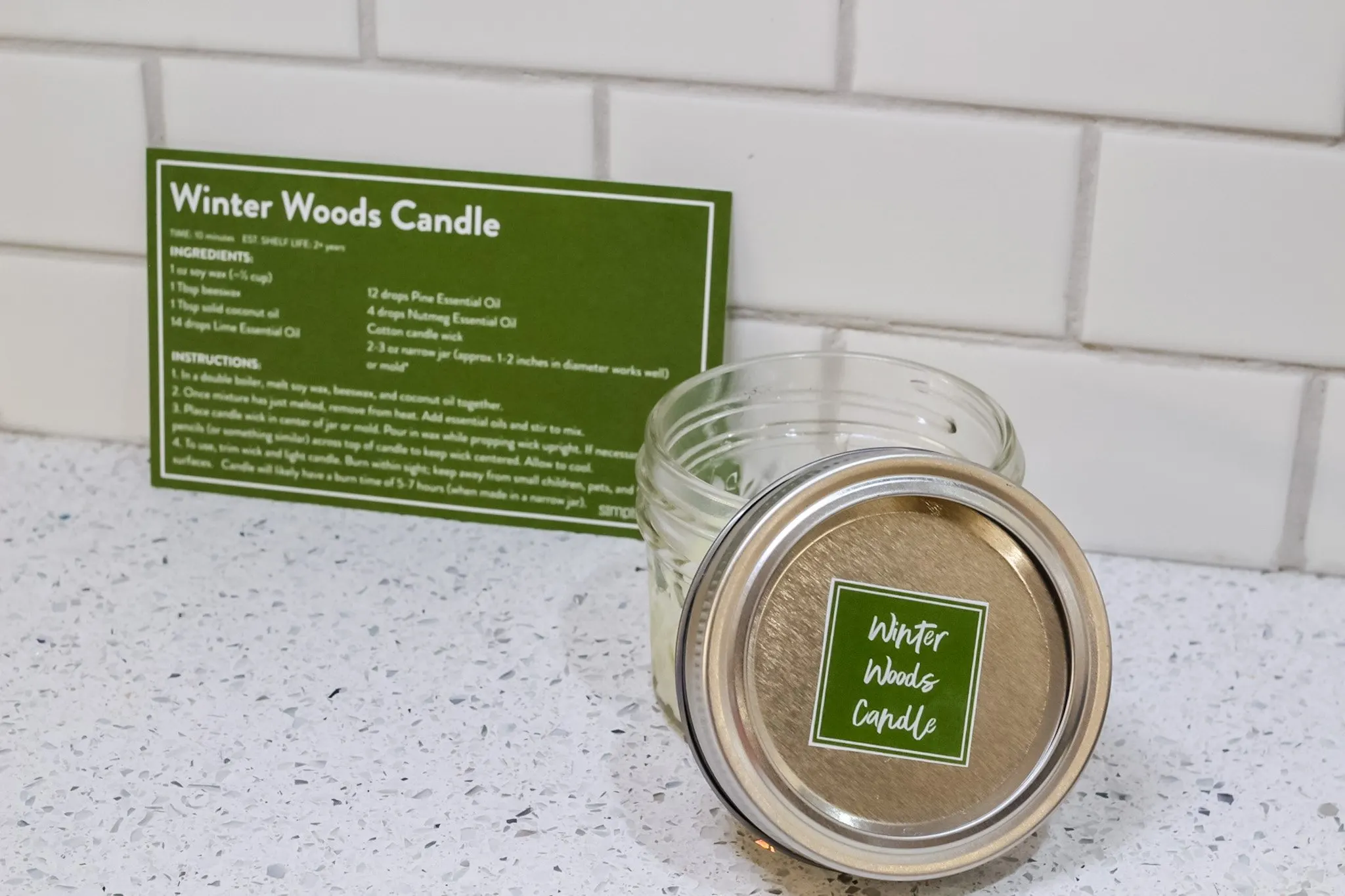 My finished candle is so pretty – and it was so easy to make!
I've been burning it in our kitchen for the last couple of hours and the smell is amazing.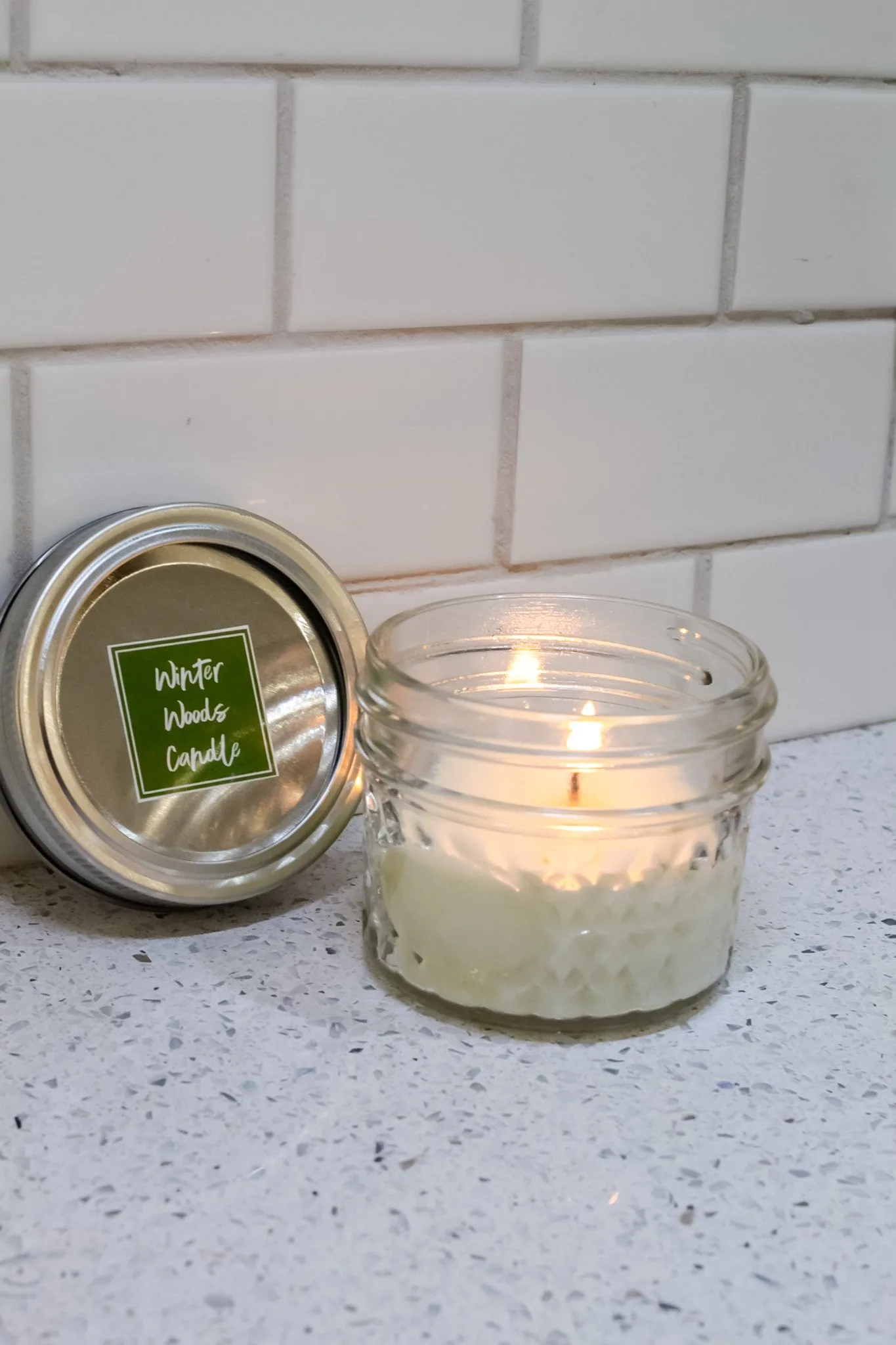 I'm excited to make the other candle recipe from the November box, featuring the Love oil blend!
My Thoughts On The Simply Earth Subscription Box
The Simply Earth subscription box is a great way to build up your essential oil arsenal and your knowledge of oils!
I'm always learning something new, and experimenting with all of the incredible oil uses these oils have.
I've always felt overwhelmed by essential oils – trying to keep track of oil benefits, uses, age safeness, etc.
But Simply Earth takes the mystery and misinformation out of the picture and adds in helpful guides and everyday uses all of us oil-lovers can enjoy!
I think the subscription box from Simply Earth is a great investment, and I plan on being a longtime subscriber.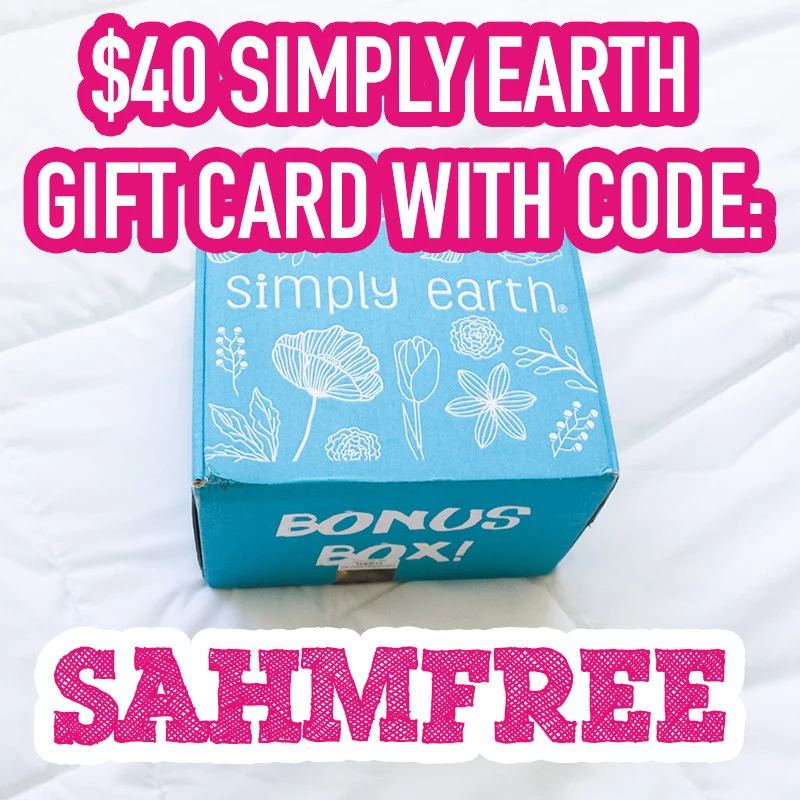 I'm so happy to be able to partner with them for this post and want to thank them for allowing me to help feature their oils.
I can't recommend them enough, and I love that we're finally able to purchase 100% pure essential oils at affordable prices without compromising quality, price, or ethics.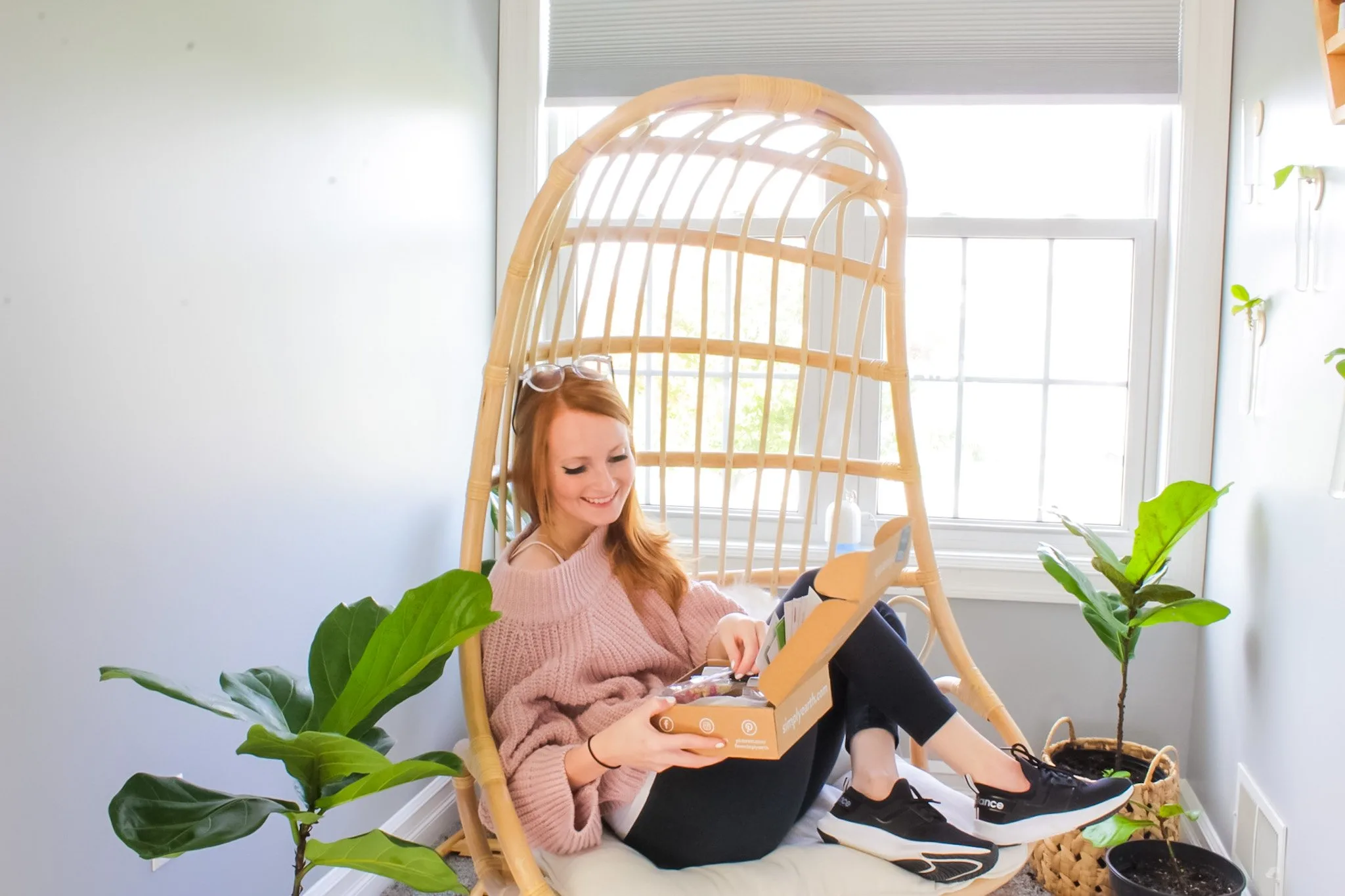 Have you tried Simply Earth oils yet? What questions do you have that I can answer? Let me know in the comments below, or on my Instagram (@slayathomemother).
*Post originally published October 2020, last updated January 2022.