Try these 25+ Gluten-Free Snacks For Kids! From popsicles and roll-ups to protein bites and muffins, these recipes won't disappoint…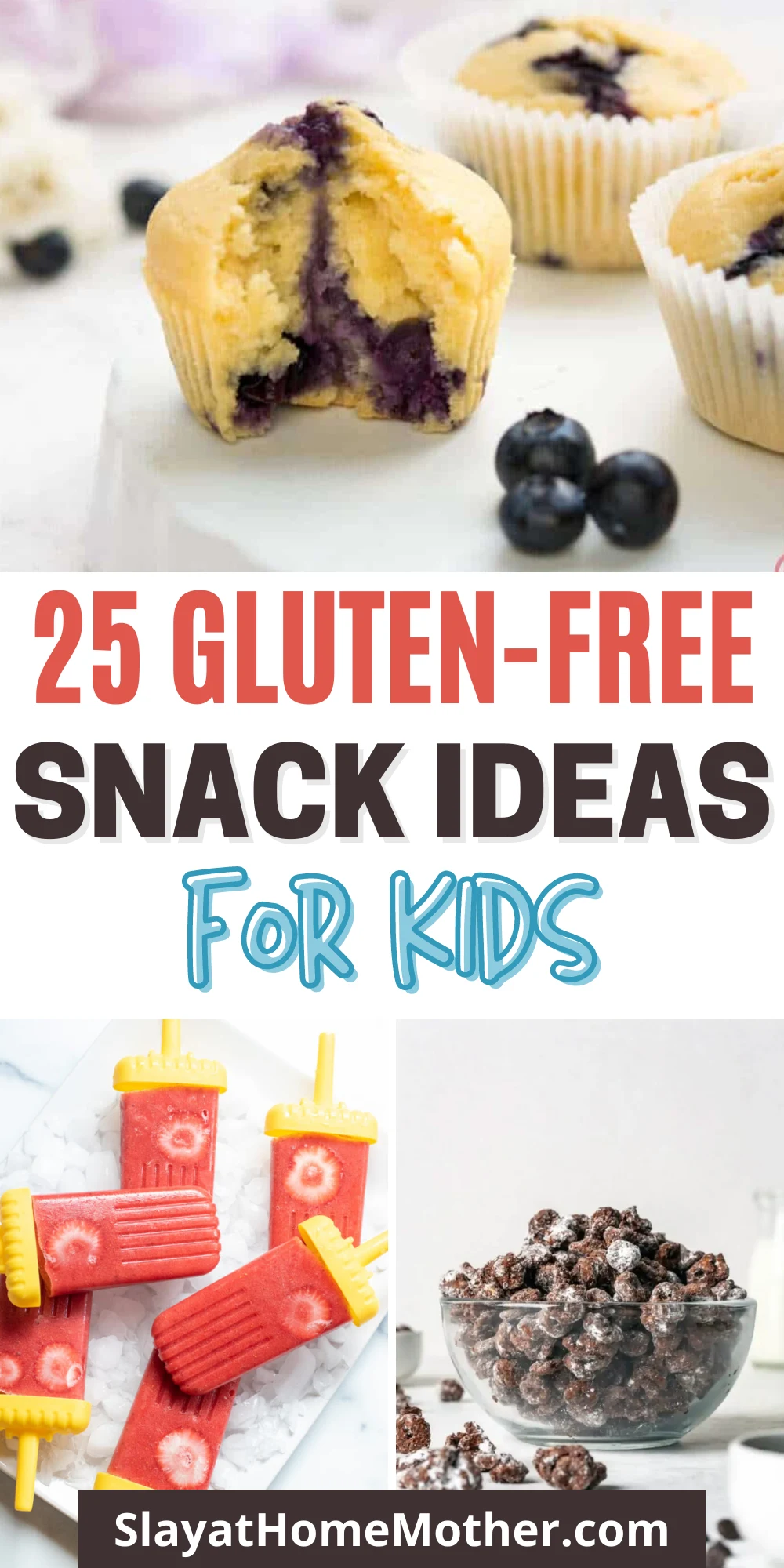 Hi, friends!
I'm back with another kids snack ideas post – this one is chock full of Gluten-Free snacks for kids!
If you have a child or loved one, friend, relative, or neighbor that is intolerant to gluten or has celiac disease, these snacks will be great to try.
We've been going gluten-free in our own household over the last month, as well as nut-free for a suspected nut allergy our daughter might have (here's a list of 25 Nut-Free Snack Ideas).
I have to say – there are so many incredible gluten-free recipes kids love.
If you're nervous at all about going gluten-free (maybe you're making a huge dietary and lifestyle change like we did), I promise there is much more out there than you think.
Yes, the Hamburger Helper meals will have to go, and the pasta will have a different taste to it, but I think you'll find new recipes to love and enjoy with friends and family!
Here are 25 Gluten-Free Snacks For Kids…
25 Gluten-Free Snacks For Kids
Strawberry Chia Popsicles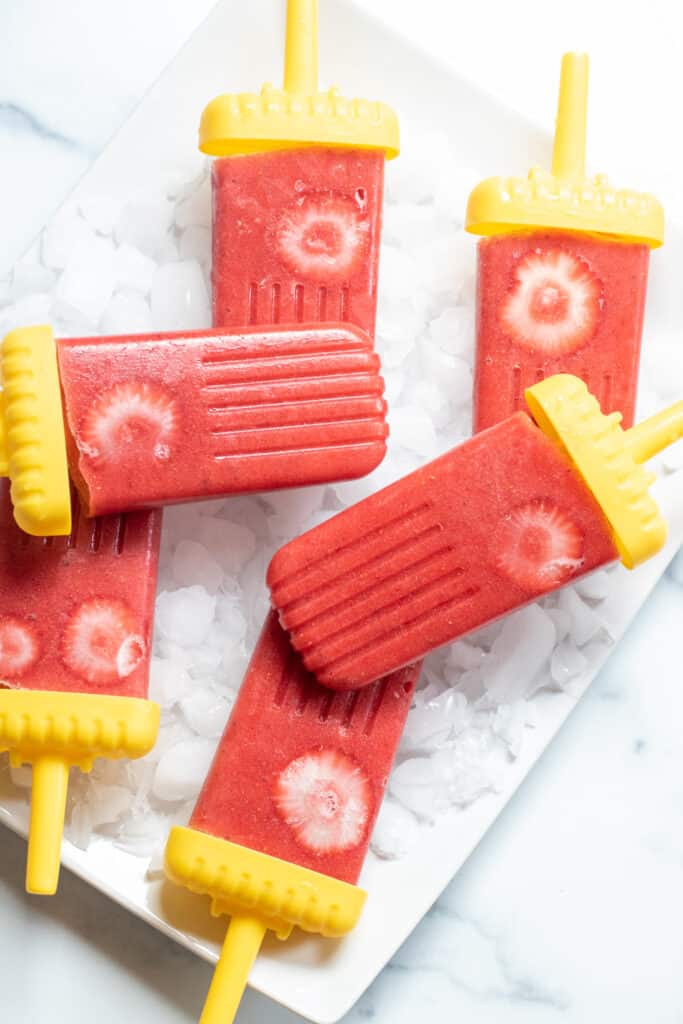 Cut the added sugar and use those fresh strawberries in a healthy, delicious way with these Strawberry Chia Seed Popsicles!
They'll be your new favorite easy, healthy summer treat.
Peanut Butter Cheerio Bars
These peanut butter cereal bar treats are the perfect easy, no-bake snack! Kids love them.
Healthy Puppy Chow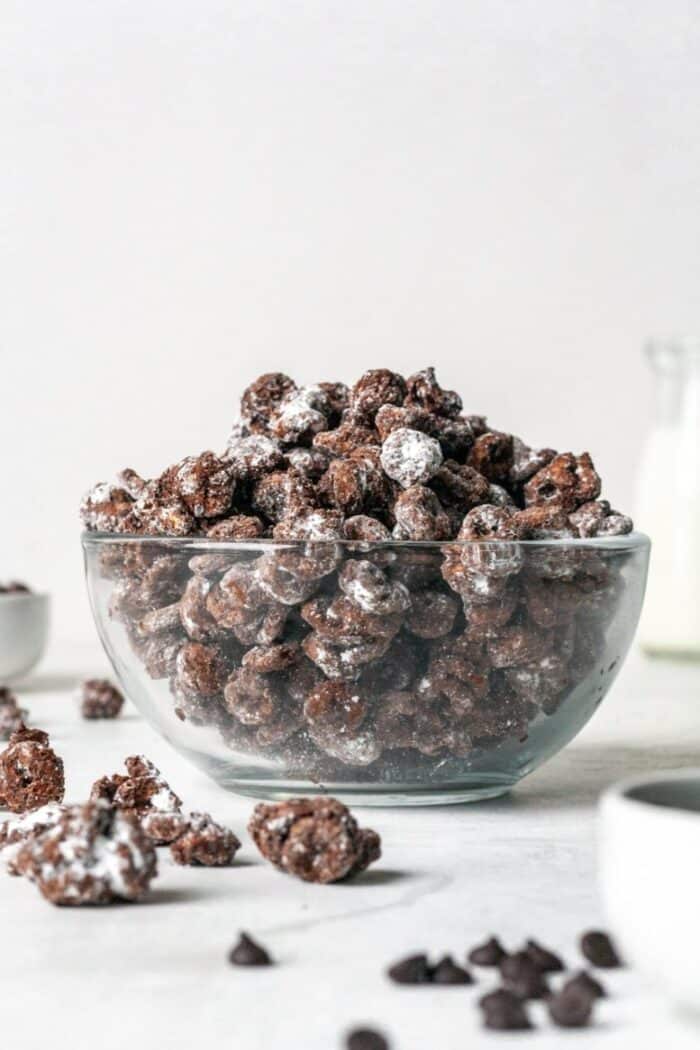 Homemade Goldfish (GF, Vegan, Allergy-Friendly)
Make your own Homemade Gluten-Free & Vegan Goldfish that are top 8 allergy-free, grain-free, sugar-free, and secretly protein-packed! A healthy snack recipe mom's and kids will love.
Homemade Dried Apple Rings
Chocolate Chia Pudding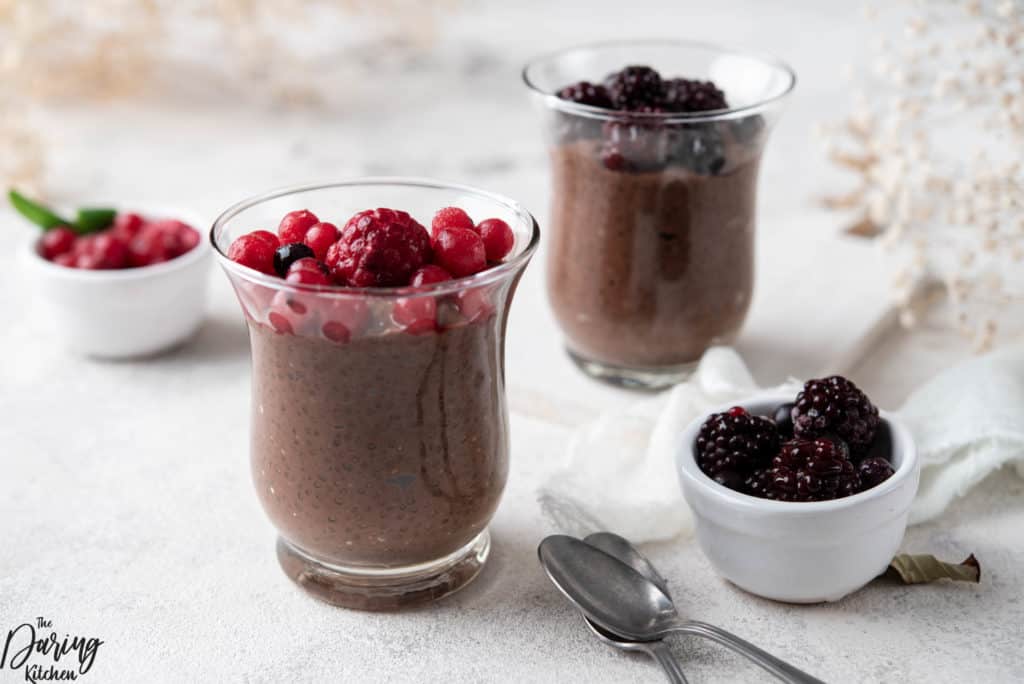 The best snack – chia pudding is a guilt-free version of the classic pudding we love. It's rich, full of chocolate, and unbelievably delicious!
Gluten-Free Pancakes – 4 Ingredients
Just four ingredients make up these delicious gluten-free pancakes – click HERE to see the recipe!
Oatmeal Protein Cookies
Oatmeal protein cookies
are easy, vegan, & gluten-free! Using peanut butter, flax, & cinnamon, they make a yummy, & healthy snack option!
Cranberry Caramel Popcorn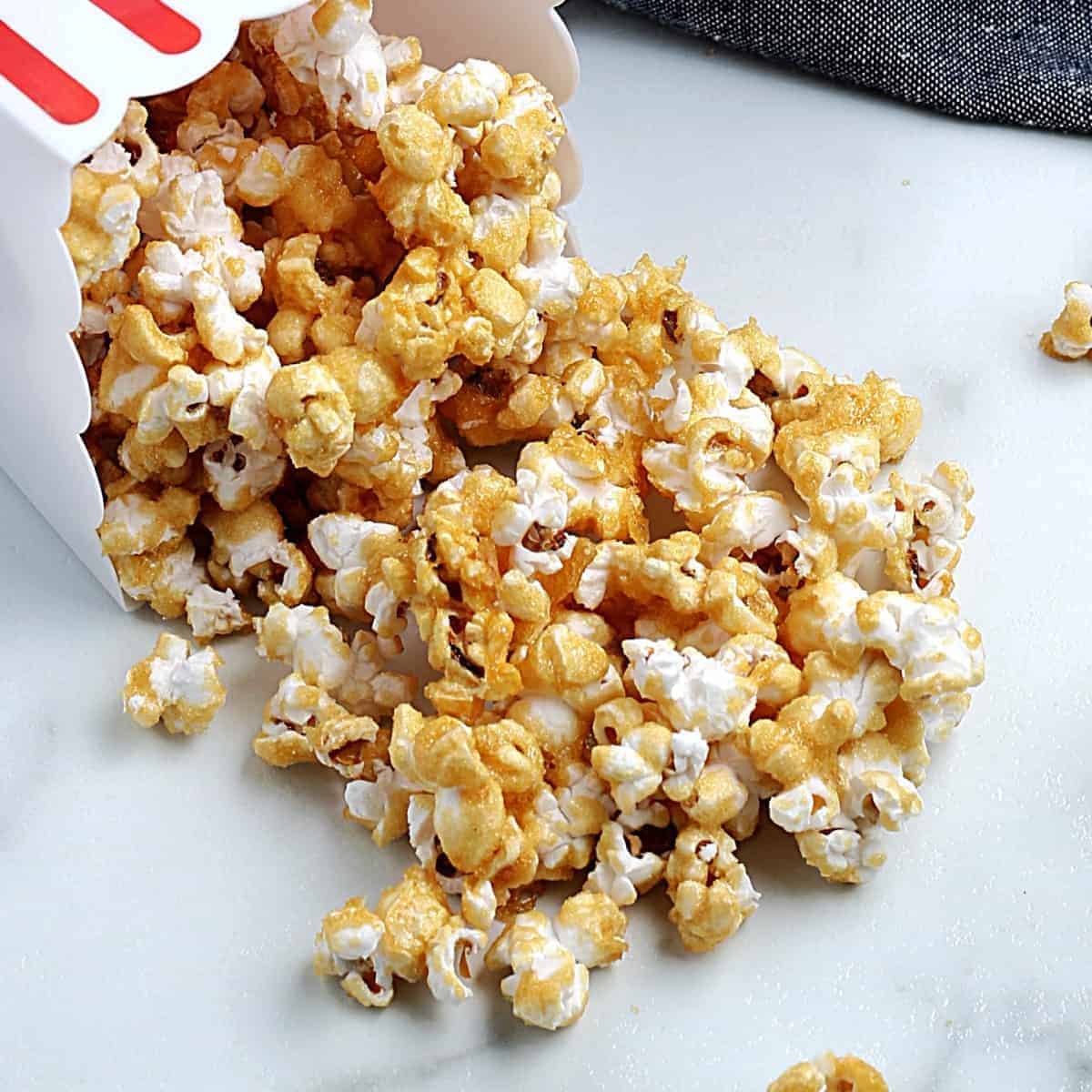 Vegan Popcorn with Caramel
has a lovely light sweetness. You'll learn how to make caramel popcorn on the stove and without corn syrup.
Lemon Rosemary Hummus
This yummy recipe is a great one to try out if you love hummus! Here is the recipe.
Raspberry Roll-Ups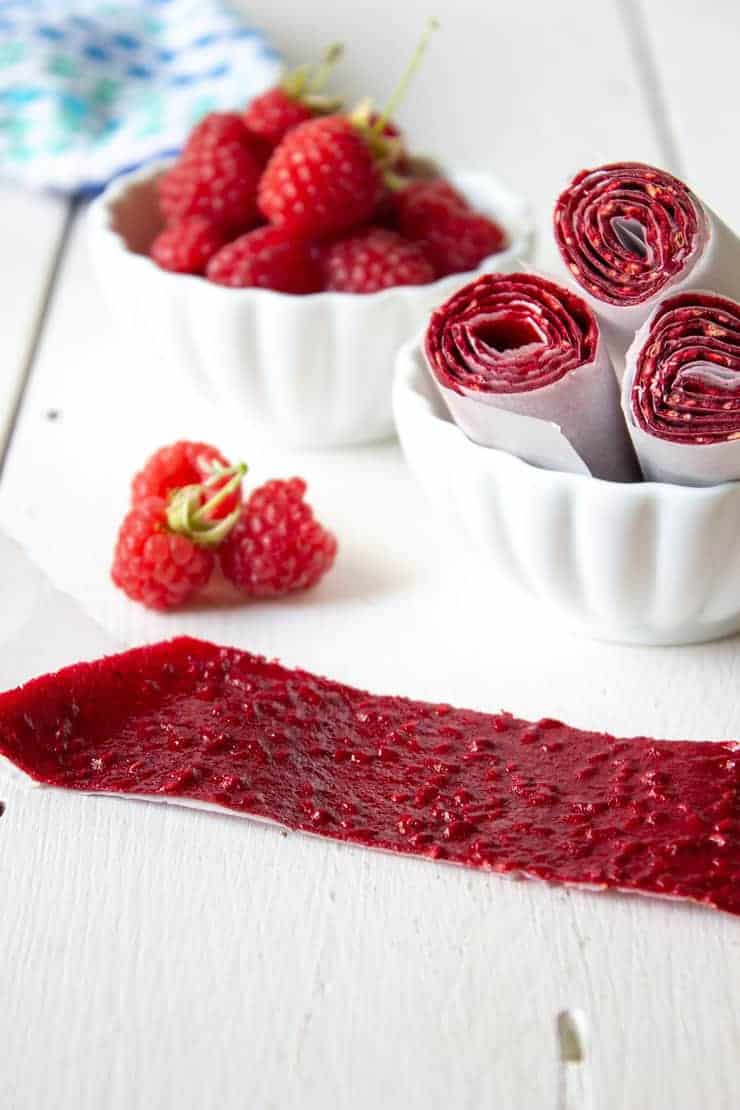 Delicious homemade raspberry fruit roll-ups! Made with just raspberries and a touch of honey!
No-Bake Cake Pops
In the mood for a Starbucks cake pop?
Make your own better version!
Gluten-Free Wheat Thins
This Homemade Gluten-Free Wheat Thins recipe is a celiac-safe copycat of Nabisco's classic whole-grain cracker!
This quick & easy healthy snack is vegan, allergy-free, and kid-friendly.
Great for plain snacking, pairing with soups or salads, and topping with dips and spreads!
Vegan Banana Chocolate Chip Cookies
These Vegan Banana Chocolate Chip Cookies are hearty, filling, crunchy and just the right amount of sweet!
Mango Popsicles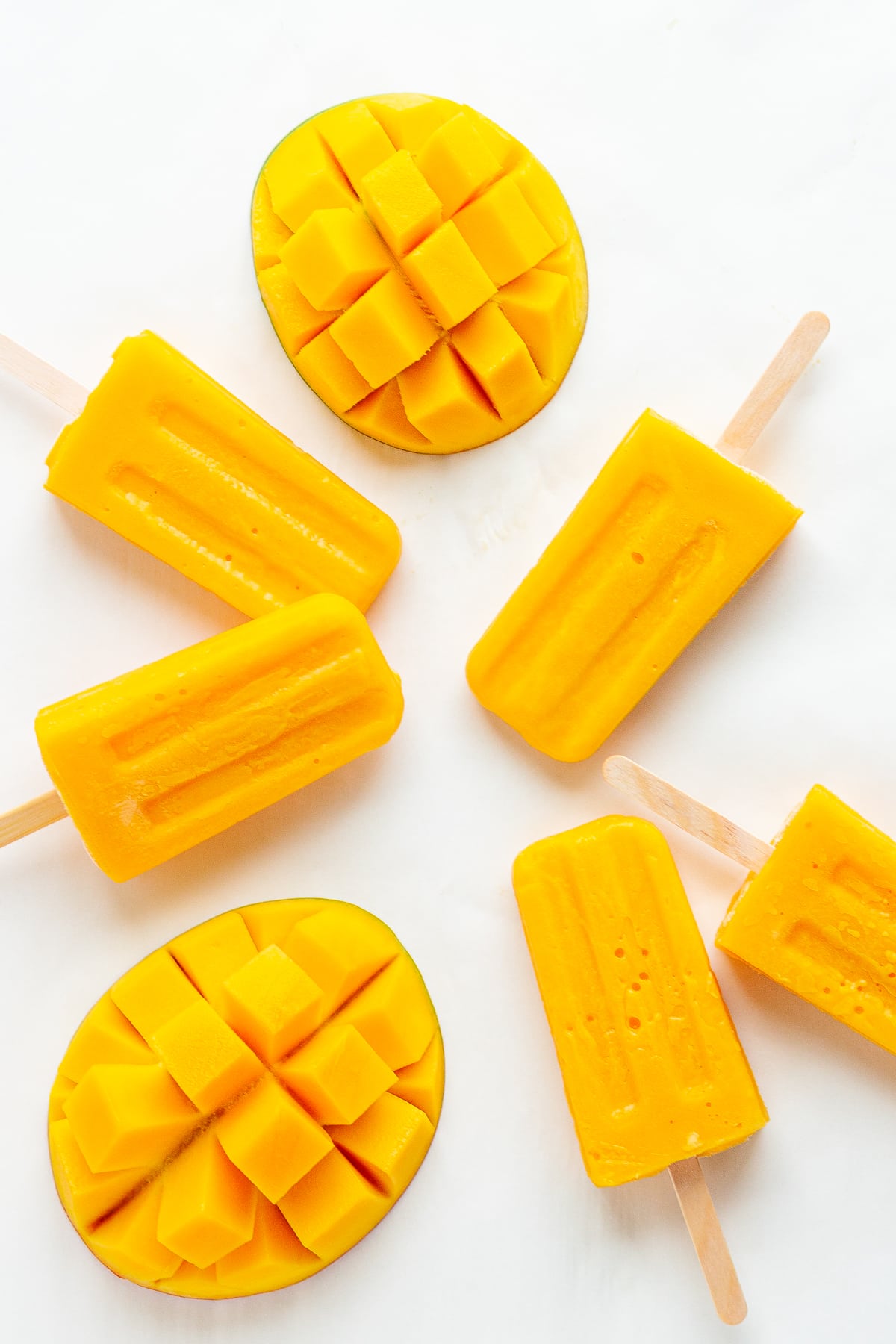 Super delicious, refreshing, and easy to make!
Almond Flour Banana Muffins
Peanut Butter Banana Roll-Ups
Peanut Butter and Banana Gluten Free Wrap n Rolls are a great healthy snack – perfect for hungry kids!
Homemade Strawberry Gummies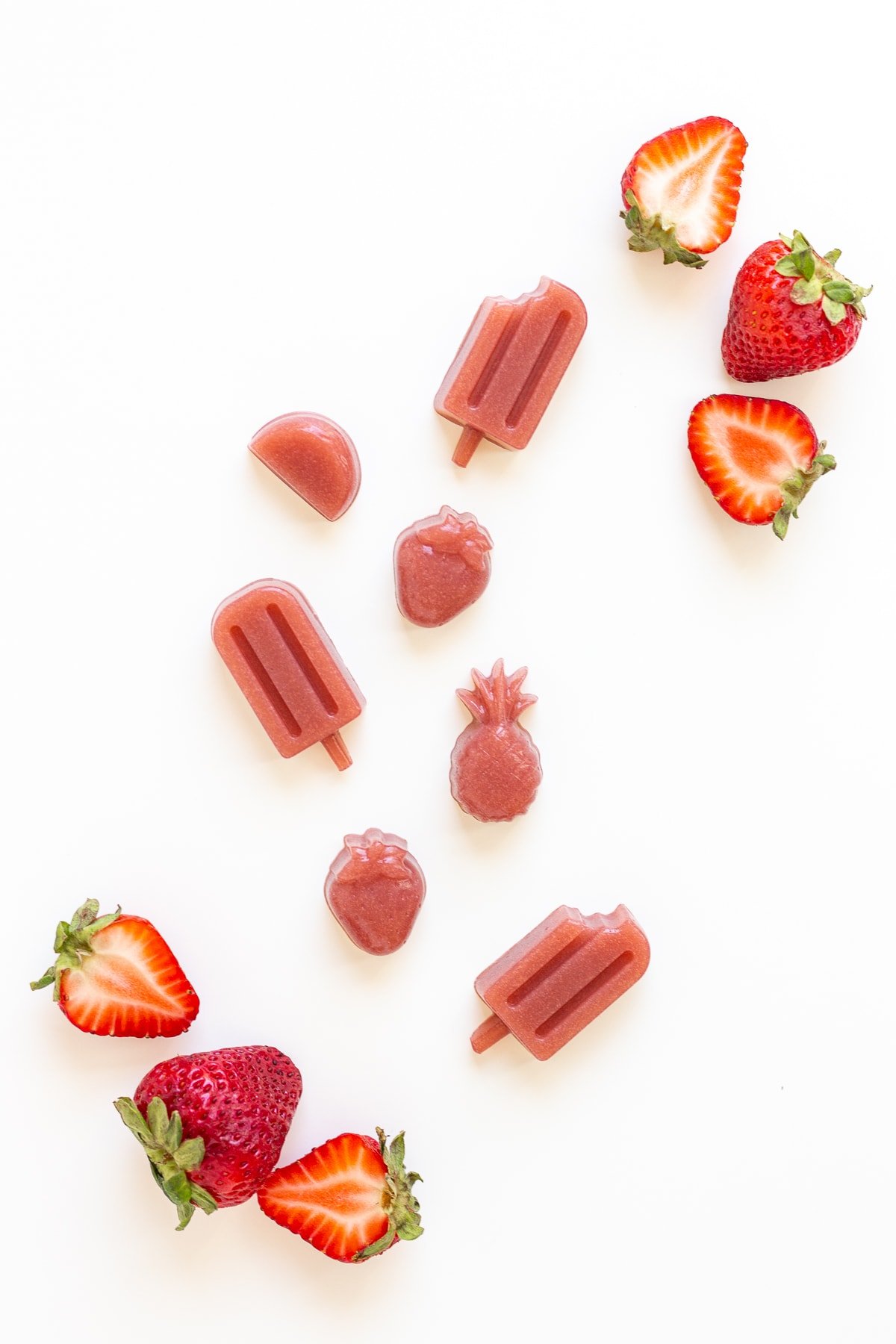 GF Pizza Quesadilla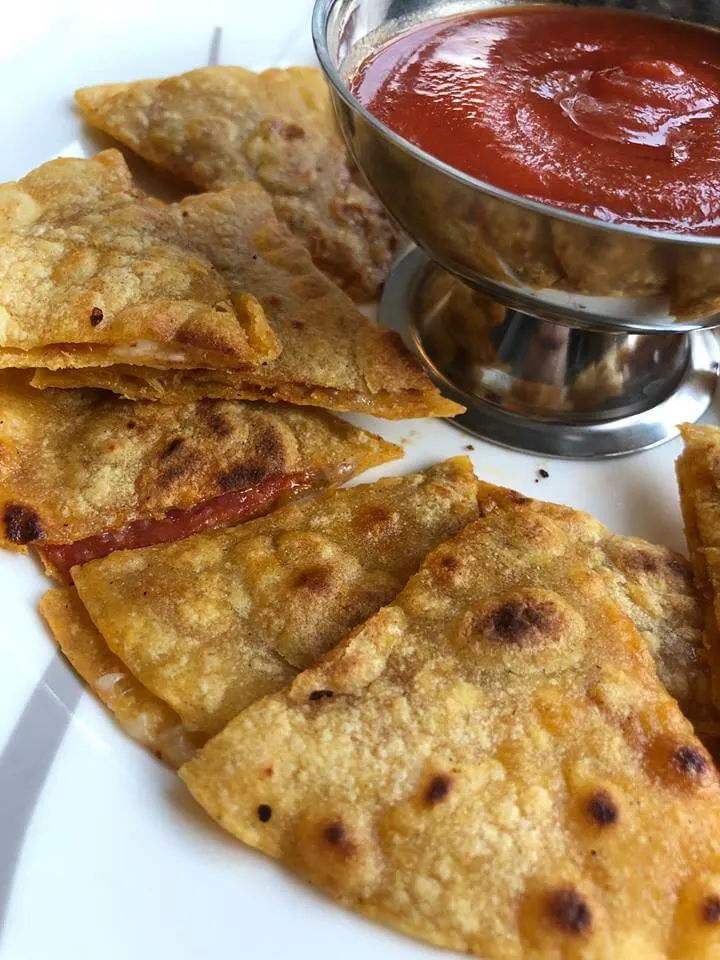 PB & J Energy Bites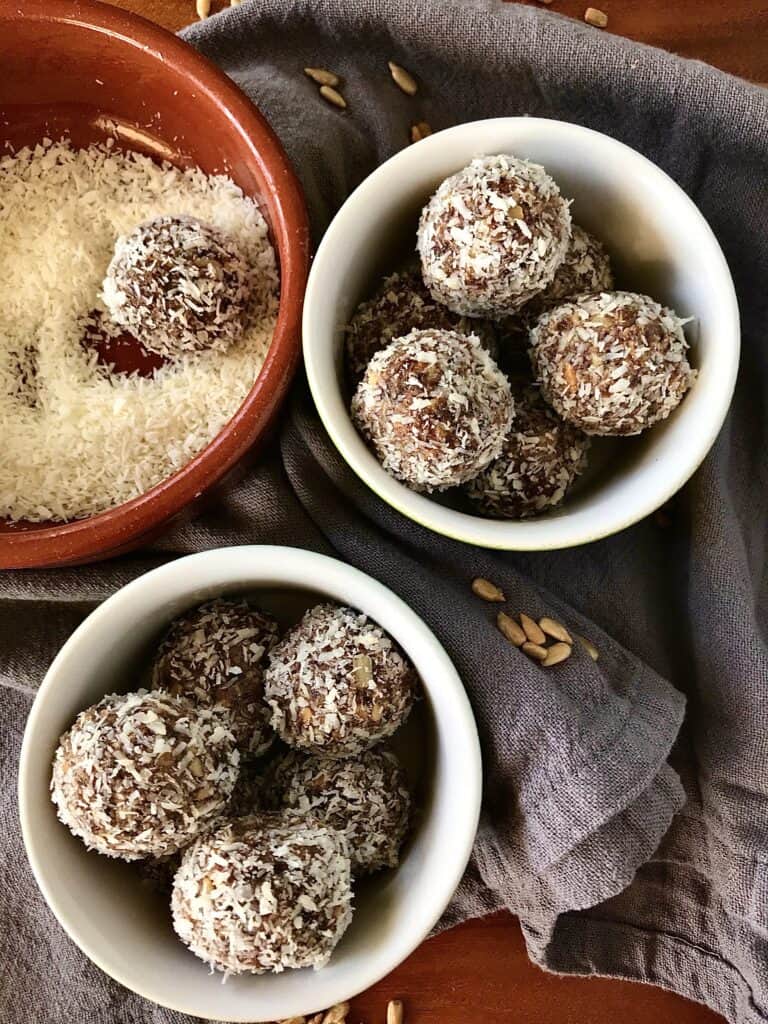 They're packed with protein and healthy fats but are totally refined sugar-free, gluten-free, and are easily made nut-free.
Unsweetened Strawberry Applesauce
This
strawberry applesauce
is the ideal snack. It's naturally sweet from the strawberries – no sugar needed!
Potato Wedges (Fried or Baked)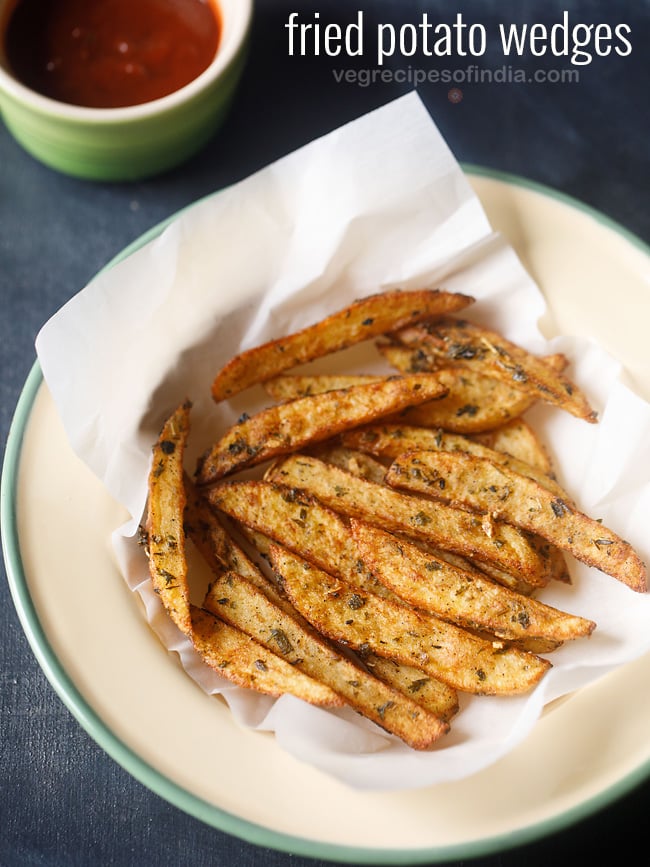 The recipe is easy and you can choose whatever method suits you – i.e frying or baking.
Banana Bread Protein Bites
These easy-to-make banana bread protein bites are a huge hit with kiddos!
They also make a great frozen summer treat.
Gluten-Free Blueberry Muffins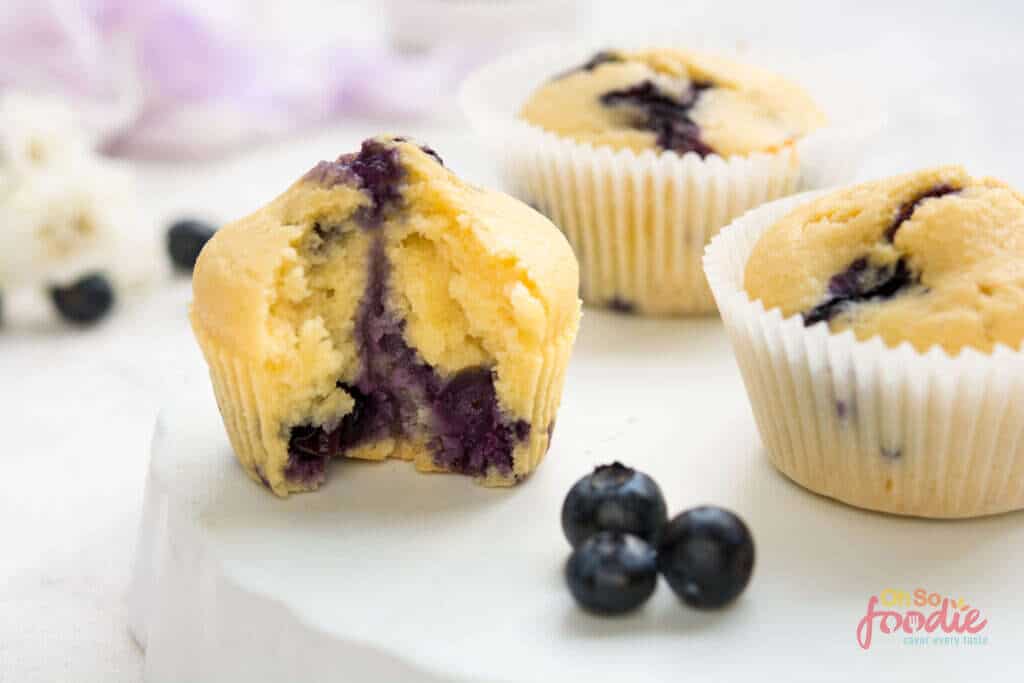 These easy blueberry muffins are gluten-free, keto, and sugar-free and make the perfect snacks for kids.
The best about these muffins is that the base recipe is great to transform into any other fruits or vegetables that the kids may like!
Salt & Vinegar Roasted Chick Peas
Check out these other great snack recipe posts for snack inspiration…