We recently went to SeaLife Aquarium, Rainforest Cafe, and Legoland Great Lakes Crossing – and had SO much fun! I'm so glad I decided to vlog our experience…
---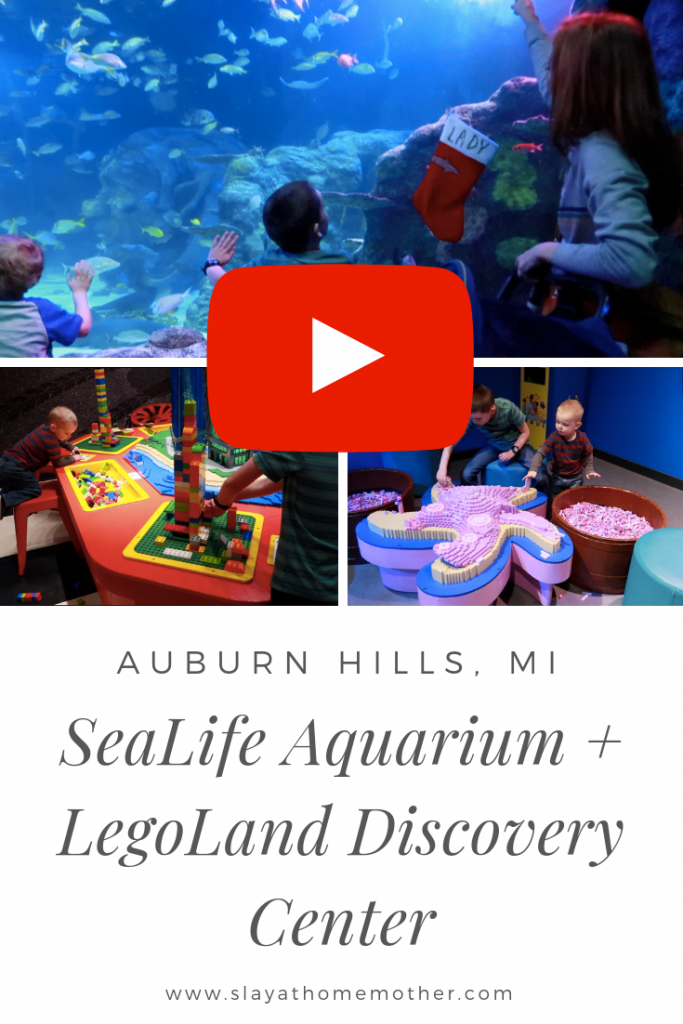 Hey friends!
Yesterday, we took the boys (Max, 8, and Jax, 2) to Great Lakes Crossing in Auburn Hills, Michigan to enjoy the day! They have been incredible for us these last few weeks, and we were so excited to be able to take them out for a day that was ALL ABOUT THEM!
Max is a HUGE lego fan and shark fan – while Jax is a fan of anything Max is a fan of ;).
Little brothers, am I right? 
We decided to take the boys to Legoland Discovery Center, SeaLife Aquarium (they have the option to buy combo tickets – which we bought for Chris since Max and I have annual passes, and Jax is 2 so he was free!). It was such a blast, although Jax was far less interested in the Aquarium than we thought he would be – probably because we kept him in the stroller the entire time (Sunday is a busy day to go, and there's a reason we call him a 'flight risk' 😉 ).
After our fun at Legoland Discovery Center and the aquarium, we had a (really) late lunch at the Rainforest Cafe! It was our first time going, and I honestly had no idea there were animatronic animals throughout the restaurant! It was truly an experience I think the kids will never forget. Jax especially loved the elephants (which were HUGE), while Max was a fan of the tigers and cheetah (which we were seated closest to).
I vlogged our day so you can see everything we saw…
---
Have you been to the Rainforest Cafe/Legoland Discovery Center/SeaLife Aquarium in Auburn Hills? Share with me in the comments below!