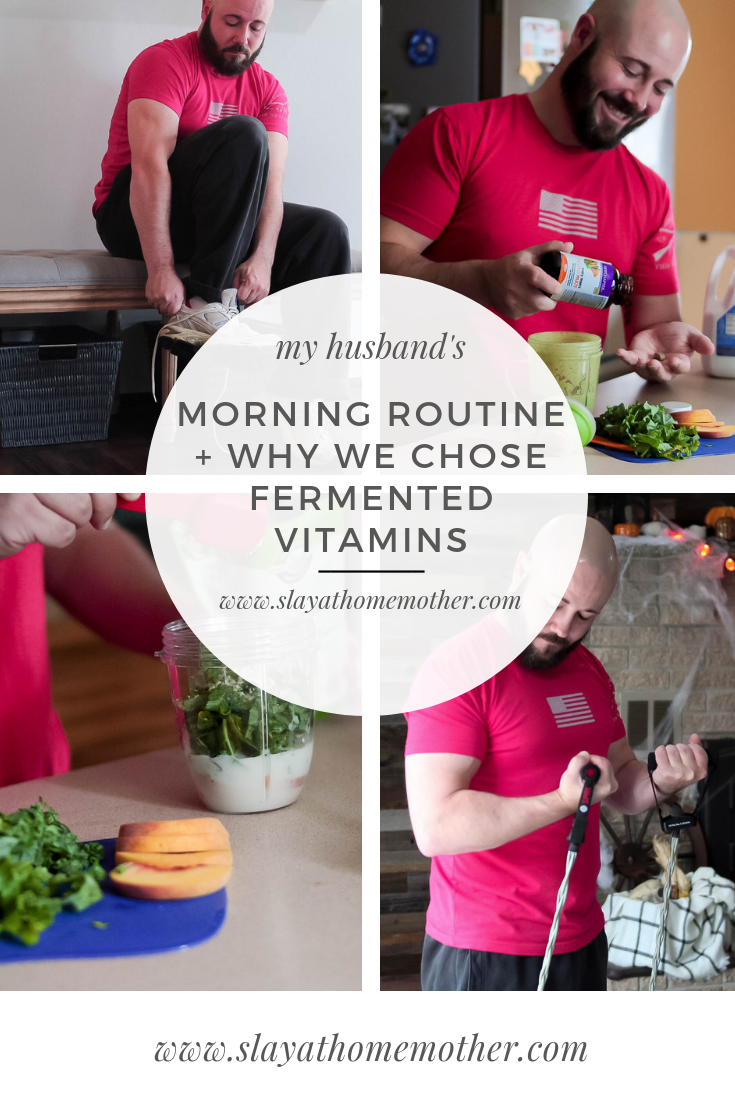 *This post is in partnership with New Chapter, a brand that I love, and includes affiliate links. All opinions are my own, as always.
Hi friends! If you've been following my blog and Instagram lately, you'll know that Chris and I have been trying to eat healthier and take better care of our bodies. While my motivation has been to get pregnant faster and start my future pregnancy off on the right foot, my husband has been motivated by wanting to look and feel better. A few months ago he voiced that he felt like he was dragging through the day, like he was constantly jet-lagged. About 6 or 7 weeks ago, Chris decided to take charge and he developed a morning routine that keeps him on track with the foods he needs to eat, and being able to make time to work out. Through staying active, and by incorporating a healthier diet with the addition of fermented, whole-food vitamins into his morning routine, I'm happy to report that he is finally feeling better all around!
Here is his morning routine, and what he's done to change things up…
Morning Walk
I can't remember if I've already shared this little tidbit, but my husband has avascular necrosis in both of his hips. He had a hip replacement at the age of 30, and will be needing a second hip replacement within the next five years if we're lucky enough to wait that long. Regular running is out of the question, as is frequent jogging, so walking is the next best option for my husband. I love to join him with the kids on Sunday mornings – it's a great chance to spend screen-free time together while getting some fresh air.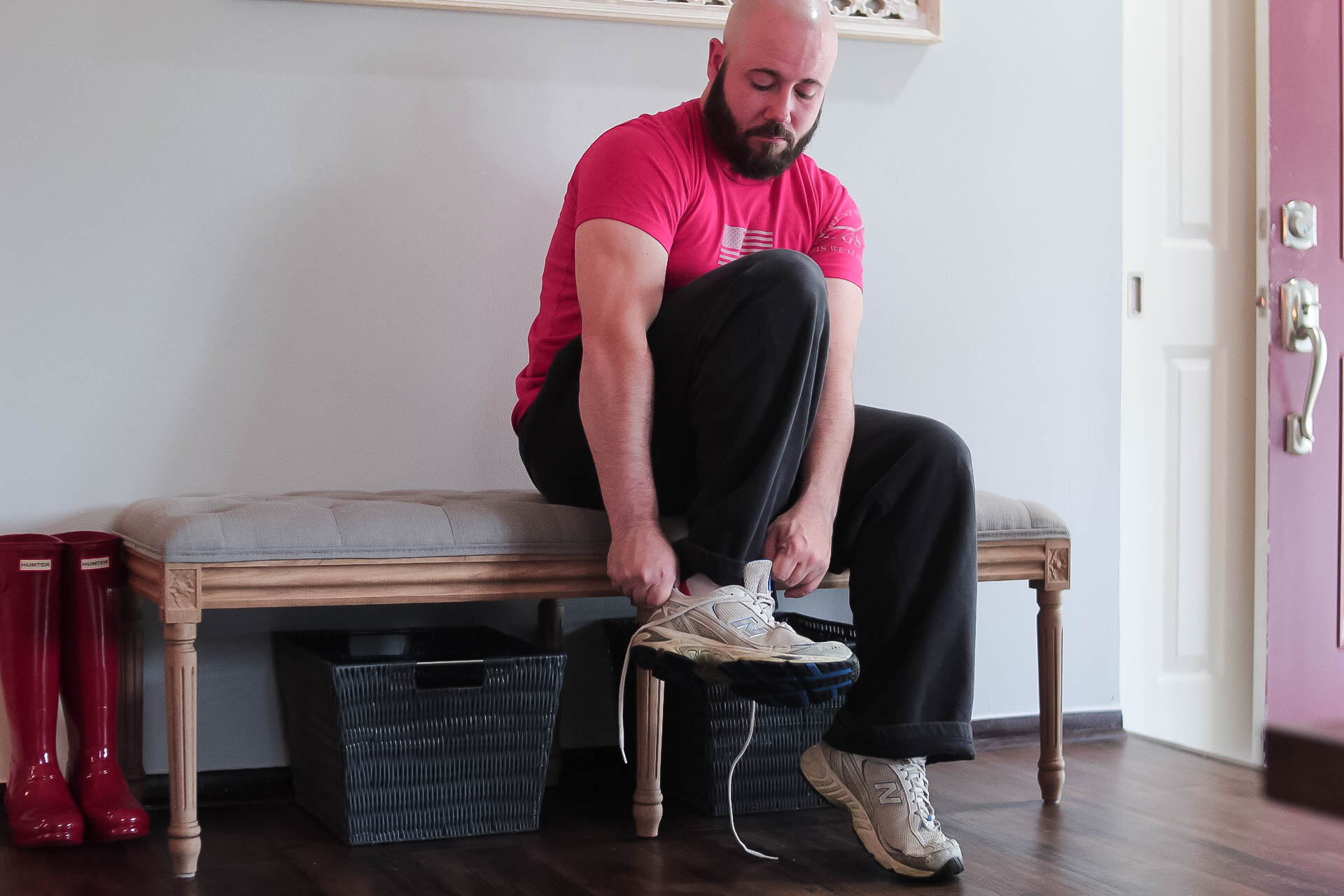 Energizing Smoothie To Start The Day Right
Every morning, my husband starts the day off with an energizing smoothie. Because he's a huge peach fan, he loves to incorporate fresh peaches into a green smoothie drink. He sprinkles in some hemp seed, ground cinnamon, Fermented Maca Booster Powder from New Chapter, and almond milk.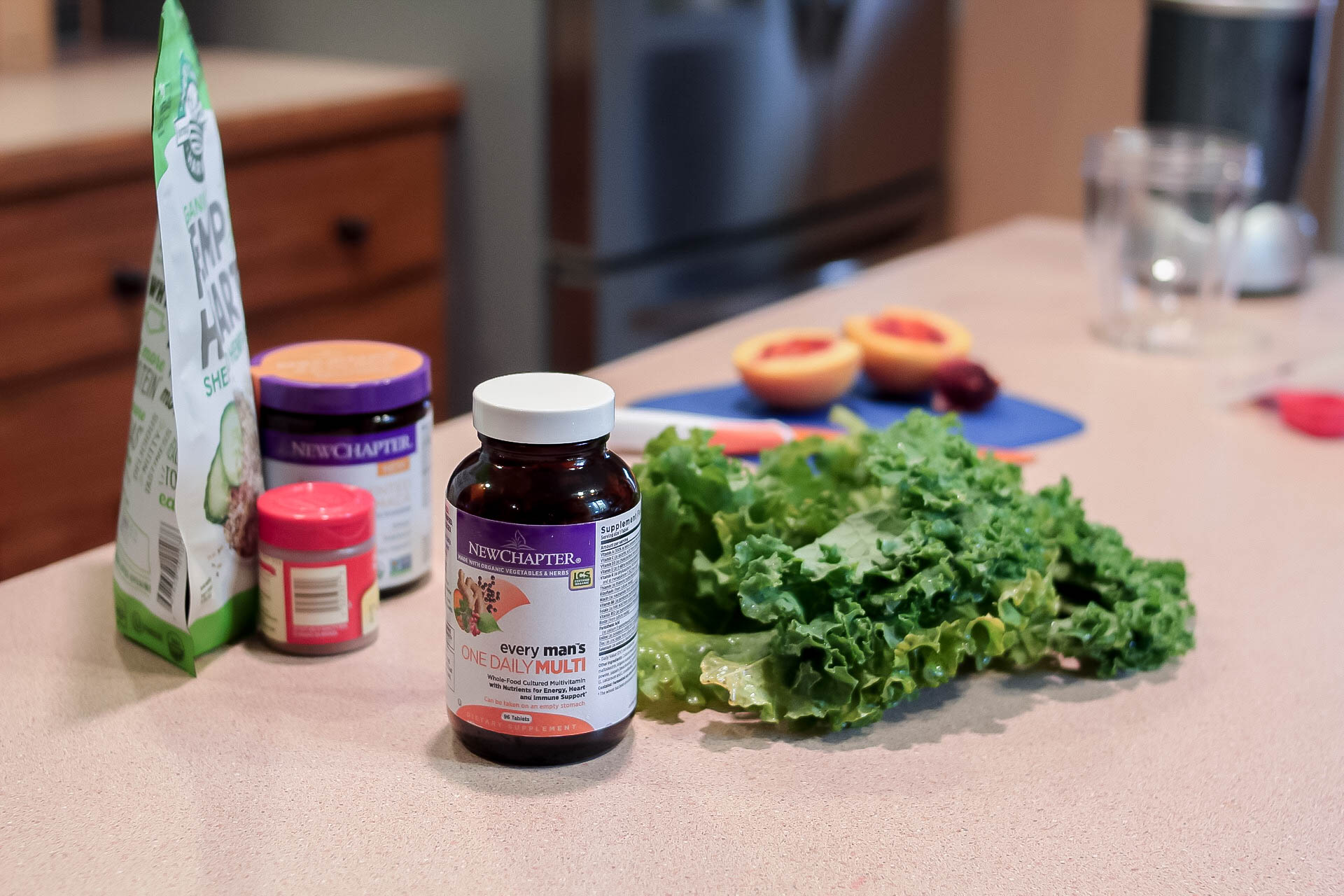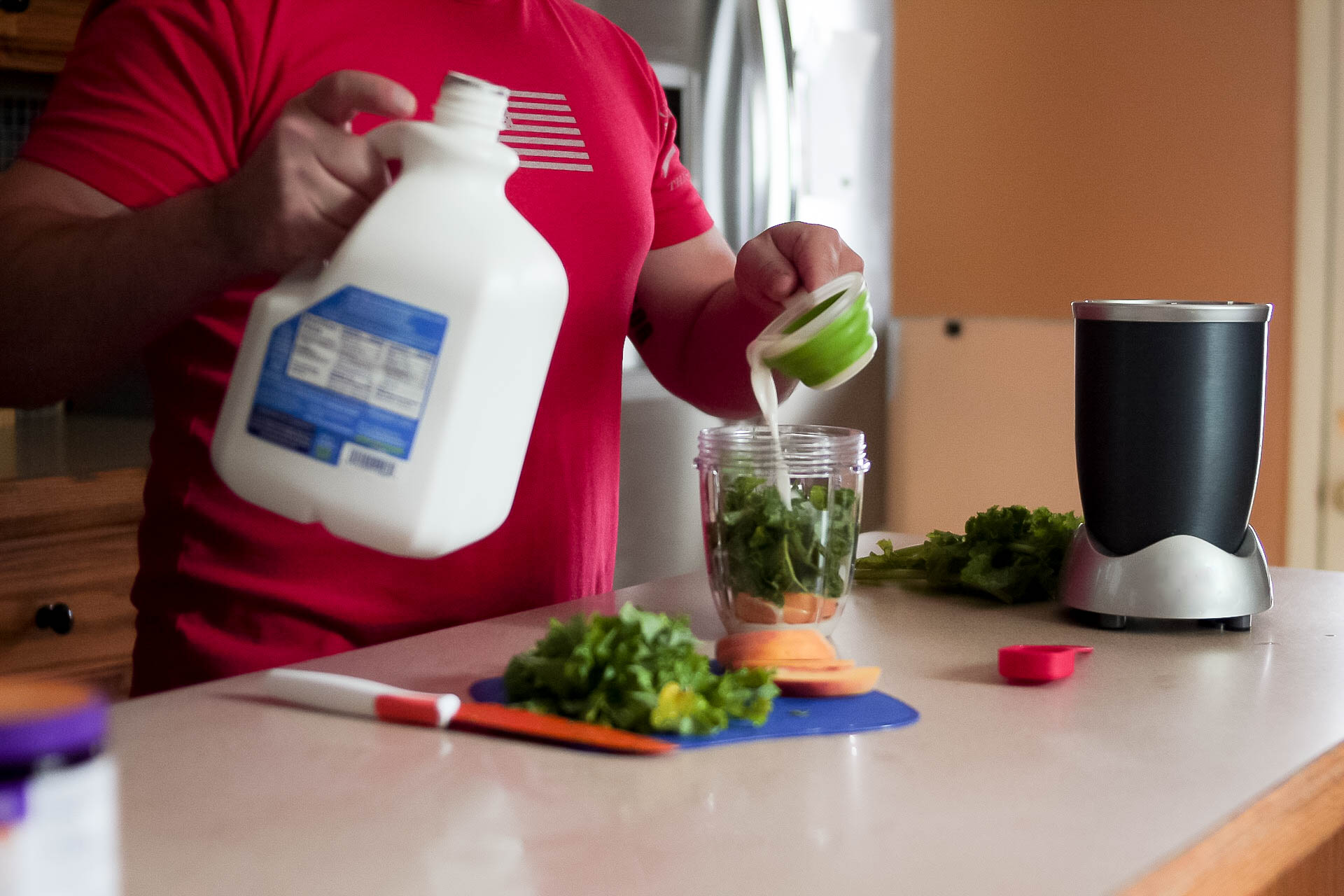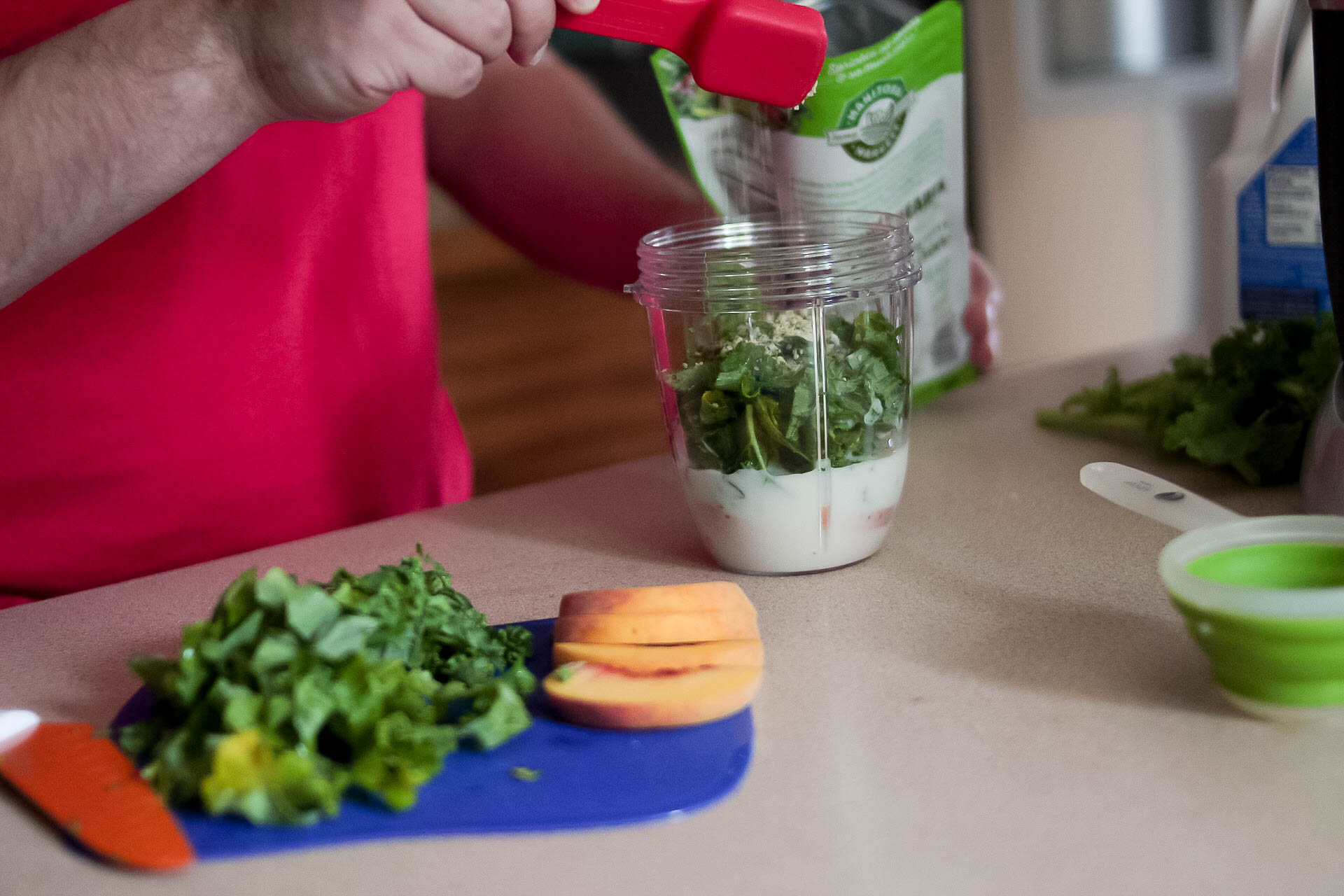 Here are the ingredients for what Chris calls his SUPER GREEN POWER SMOOTHIE:
(If you are new to green smoothies, you can always try to add a few drops of organic vanilla extract for the first few times, and reduce it by a drop each time!)
Add all of the ingredients into a blender and blend, blend, blend!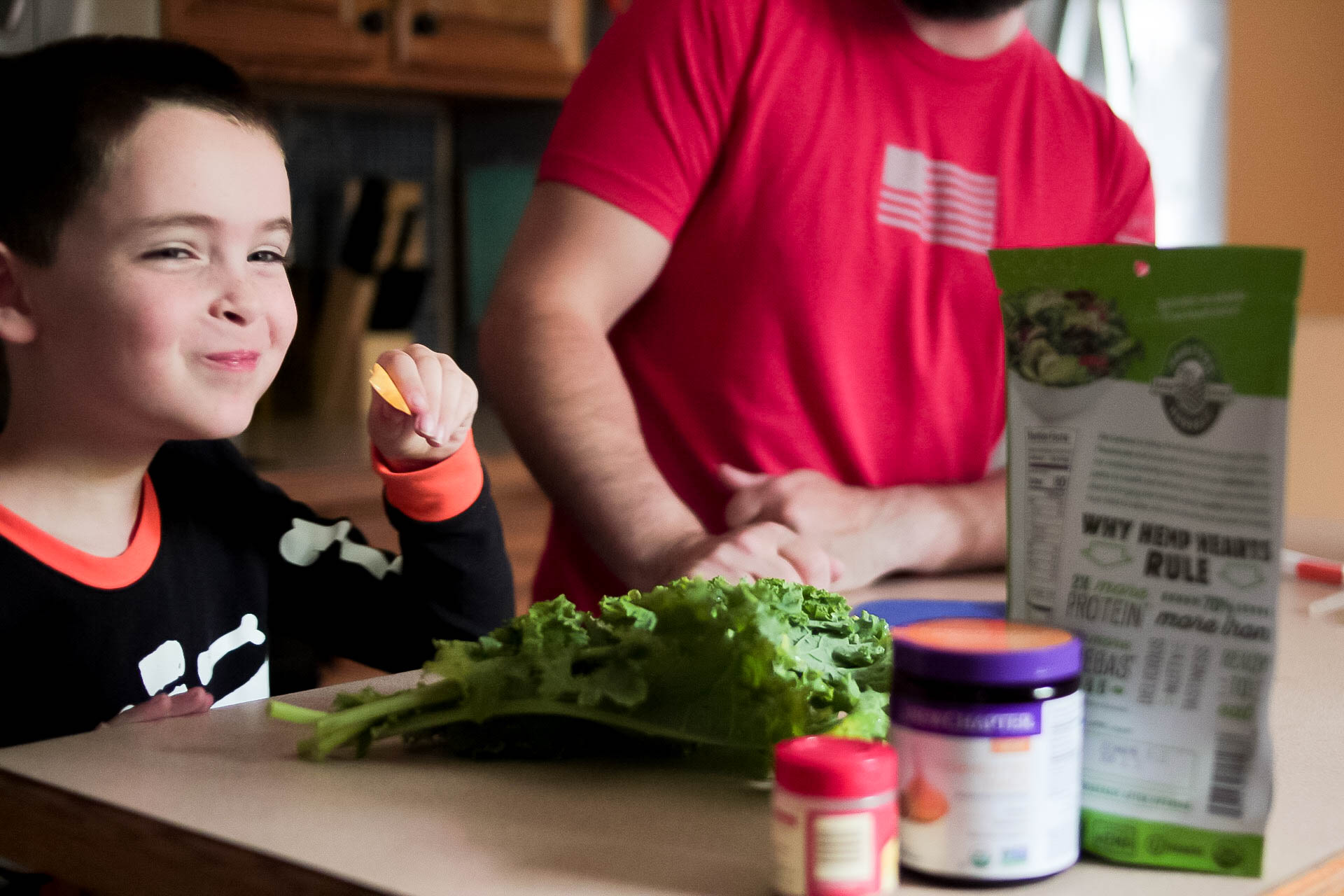 Max loves sneaking in to snag some peach slices from the cutting board, yum!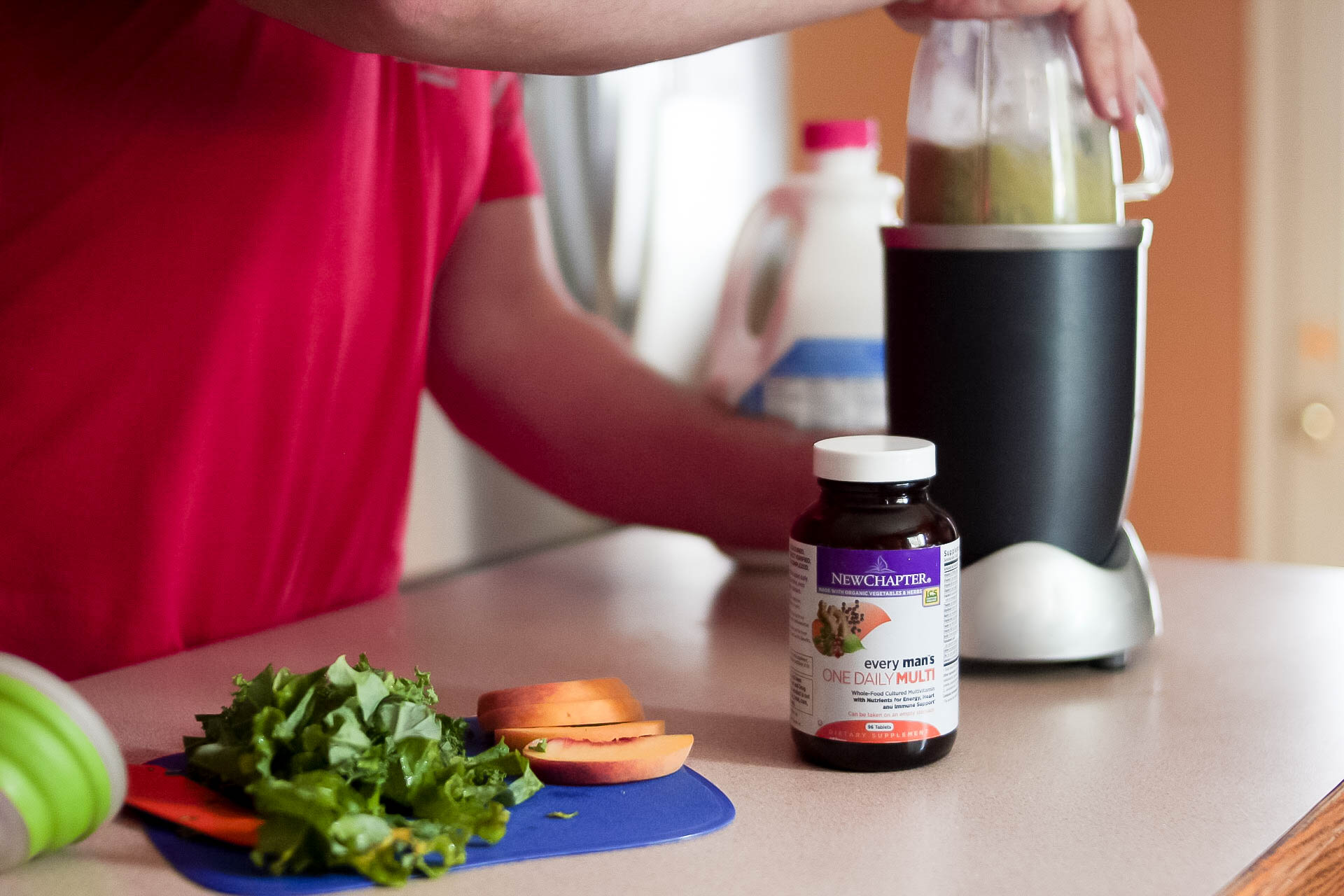 Fermented Vitamins For The Win
Chris and I both take vitamins from New Chapter to stay healthy and give us that much needed boost of energy we need to get through the day with our crazy hectic schedules. Chris is taking the Every Man's One Daily multivitamin, which contains whole-food fermented vitamins and minerals that help support heart health, immune system function, and aids in boosting energy levels. Because New Chapter multivitamins are fermented with both whole foods and probiotics, they are easier to digest, even on an empty stomach.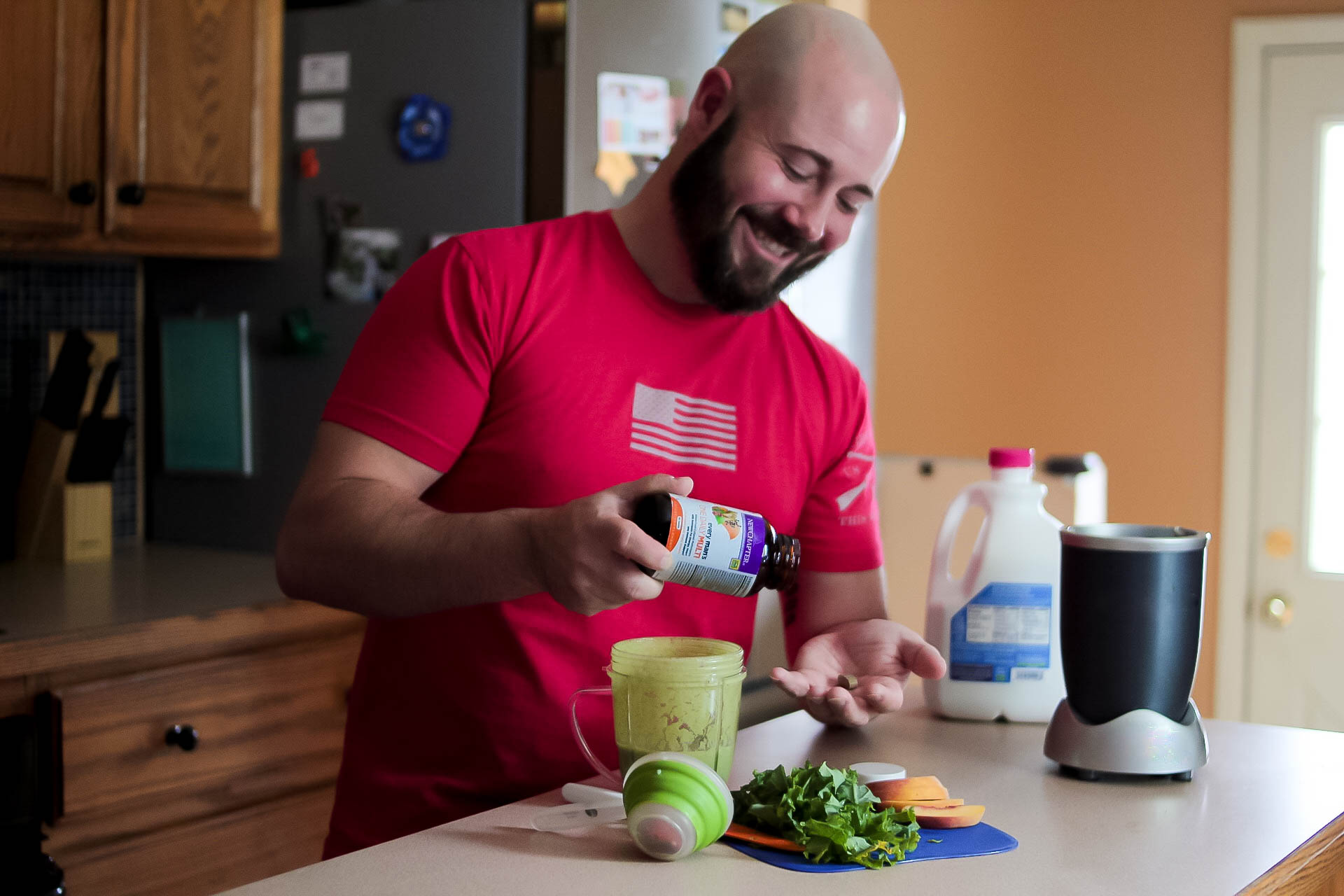 They're perfect for my husband's active lifestyle!
Work Out
Finally, my husband stays healthy but working out with some classic push ups, jumping jacks, and exercising with a band. These are all great (and safe) exercises for him to do to help maintain a healthy body and mind.
_______________________________________________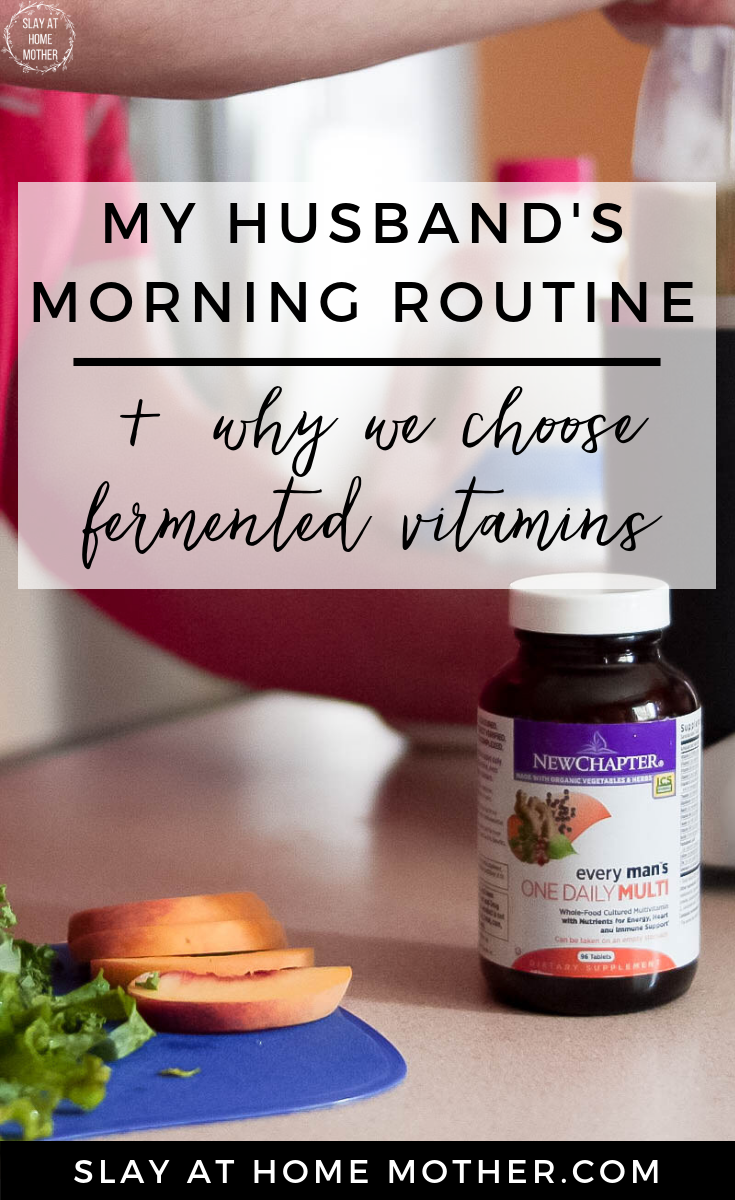 I'm so thrilled that Chris has finally figured out a good morning routine to help him look and feel better. What does your morning routine look like – have you tried implementing New Chapter vitamins into your routine? Share with me in the comments below!