Did you know you can receive a breast pump through insurance? Most insurance plans cover the cost of breastfeeding essentials like a pump and maybe even some extra parts! There's one company that helped us navigate through our insurance allowances to see if our policy included breast pumps covered by insurance- Aeroflow! Read on to see how you can qualify for a FREE breast pump through insurance…
---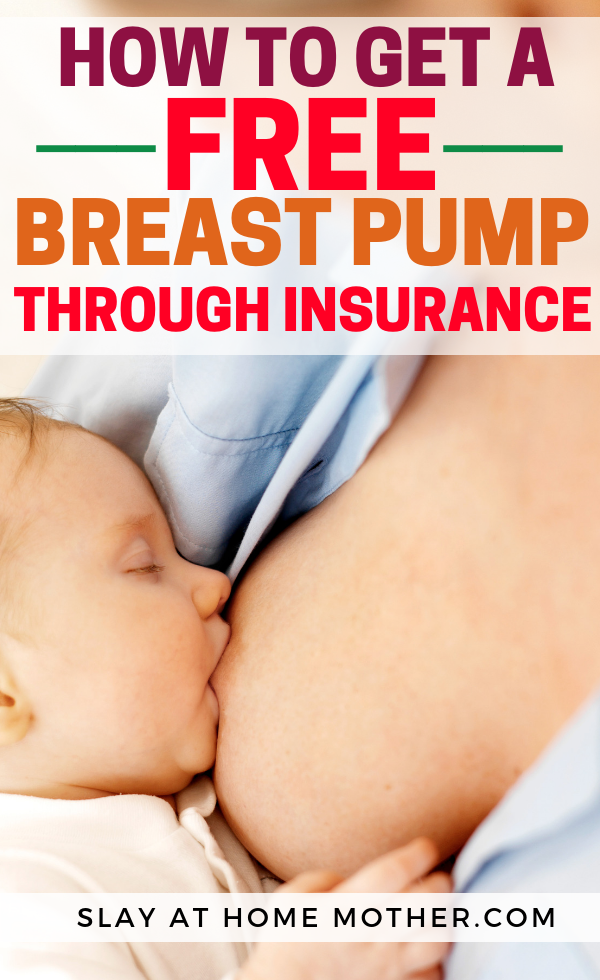 We're talking about breastfeeding today! Breastfeeding is something I am very passionate about, although
fed is best
, so don't light your torches just yet. As a young single mother to my oldest son, Max, I was uneducated about breastfeeding and quickly opted out of the idea after 15 seconds of shrill screaming on his part. I reached for the bottle of formula for him that first day and considered maybe purchasing a breast pump. That was over 9 years ago when my out-of-pocket bill for my breastfeeding supplies (pump included) would have landed my single mom wallet in the hole >$400.
I could barely afford formula, but at least I could buy a can of it at a time instead of forking up money I just didn't have for a breast pump and everything that comes with needing to breastfeed. I decided that it just wasn't meant to be.
Flash forward six years, and I was married and had added my youngest son, Jax, to our brood. This time, having read every book under the sun on breastfeeding tips and tricks, I was ready to start breastfeeding no matter how hard he fought me the first few days. Jax had an amazing latch – one the doctors all marveled at. But, he started losing weight even those first few days in the hospital, and everyone grew concerned. We soon discovered that Jax has PRS (Pierre Robin Sequence), which basically means his lower jaw is further back than normal. I don't talk about it much, because it rocked our worlds (in a bad, shaky, negative way) in the beginning and was a really difficult time for our family. He has a very mild case in comparison to other babies with PRS, meaning he doesn't have a cleft palate, doesn't need a feeding tube, and hasn't required a jaw distraction to treat it. The doctors told us that without breastfeeding, we might not have even noticed he had it. Apparently, while his latch was incredible, his jaw was working so hard to pull milk from my breast that he ended up burning more calories than he was getting. He ate just fine from a bottle, and we were thankful for that! But if he was destined to drink from a bottle, I was still determined to use breastmilk if I could. Now that I needed some extra help in the breastfeeding area of motherhood, I was still worried about shelling up the funds after receiving his bills from the hospital and all of his new specialists.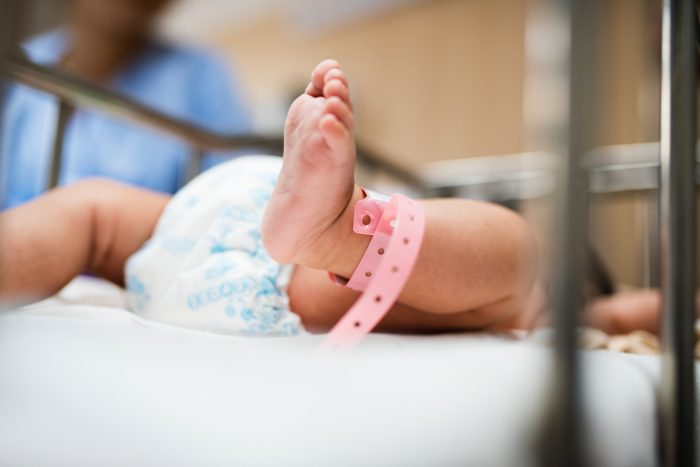 *This post is sponsored by Aeroflow Breastpumps – all opinions are my own.
Affordable Care Act (ACA)
Luckily, the Affordable Care Act of 2010 (aka Obamacare) requires plans to cover breastfeeding supplies up to 100% – hello breast pump! What once seemed an impossible dream to give my child breastmilk through the only way fashionable with his jaw and medical needs is now completely feasible through my insurance.
*ACA has different coverage regulations for WIC and Medicaid.
Why this hasn't always been the case, I couldn't tell you. But thankfully our culture is continually evolving to the point where the natural and beautiful act of breastfeeding isn't being seen as something other than what it is – nature's intended way to feed your little one!
Aeroflow Breastpumps
Aeroflow Breastpumps is a Durable Medical Equipment provider founded in 2013 as a subsidiary of Aeroflow Healthcare that helps new mothers and moms-to-be qualify for their breastfeeding supplies through their insurance and the ACA. Whether your insurance plan covers the cost of your pump and supplies or reimburses you after, Aeroflow Breastpumps ensures you get the maximum coverage for everything you need in your breastfeeding journey.

You may also like: Ultimate Baby Registry Checklist + Free Printable PDF
Brands Carried By Aeroflow Breastpumps
Here are some brands that Aeroflow Breastpumps can help you qualify for through your insurance:
Medela
Ameda
Motif
Evenflo
Freemie
Spectra
Lansinoh
Besides the traditional breast pump, Aeroflow Breastpumps has a lot of different breastfeeding products to help your nurse your little one comfortably, like milk storage bags, cleaning supplies (all those breast pump parts need a good cleaning!), nursing pads, resupply kits, nipple care (because you still need to apply nipple cream when using a breast pump), and bottle kits. They can help you determine which breast pumps covered by insurance, and they also offer free shipping on all orders over $49.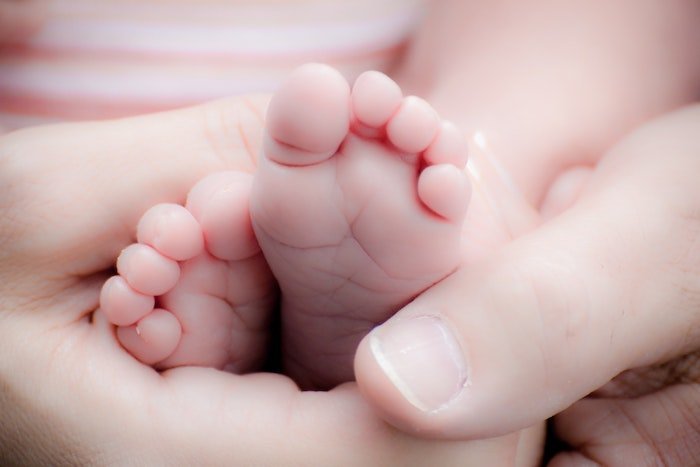 How To Qualify For A Breast Pump
To qualify for a breast pump (and to see what other benefits your plan might have concerning breastfeeding supplies that you might not even know are in place), simply fill out the easy 'Qualify Through Insurance' form on their website as pictured below:
It takes a matter of seconds to fill out your information, and they can look into your benefits and eligibility without you having to spend hours on the phone waiting to speak with your insurance provider! If you prefer to speak with someone at Aeroflow Breastpumps instead of filling out your information online through their easy form, their contact number is 844-867-9890, and they can be reached Monday through Friday (8am – 6pm EST) for your convenience.
Once your information is entered, you can sit back and relax as a Breastpump Specialist will review your information and coverage, coordinate with your doctor to get your prescription to your insurance. Next, they will contact you within 3-5 business days to review your coverage options together so you get exactly what you want shipped directly to you. So all you need is your insurance card, and they handle the rest for you!
Aeroflow Breastpump Specialists
If you need some help selecting a breast pump, Aeroflow Breastpumps has Specialists that can answer any of your questions about the breast pumps you qualify for. They go the extra mile to ensure that your breast pump is not only covered but is also shipped to your door on time (usually 30-60 days before your due date). Their excellent customer service has earned them an A+ rating on the Better Business Bureau website.
Breast Pump Upgrades
Sometimes what your insurance covers isn't exactly what you had in mind – Aeroflow Breastpumps can still work with you to get you what you want at a minimal cost while still utilizing your insurance benefits. Through a breast pump upgrade, you can get the pump that you want while only coming out of pocket for the difference of what your insurance doesn't cover.



Upgrades are available for Medela, Spectra, and Lansinoh breast pumps.
Payment Options
If your Breastpump Specialist finds that your insurance covers less than 100% of the cost for your pump/supplies, or you are interested in an upgrade, you can easily pay using your FSA/HSA funds, Visa, MC, American Express, Discover, Affirm, or even PayPal.
---
PIN THIS FOR LATER!

So no matter what your situation, Aeroflow Breastpumps will work directly for and with you to get your free breast pump with insurance, and help you get exactly what you need to help you in your breastfeeding journey!
Be sure to visit their website and see what your insurance qualifies you for!